G.i. Joe DVD Battle Packs ~ Best of 80s
-Cobra Commander
-Duke
-Alpine
-Cobra Trooper
-Cobra CLAW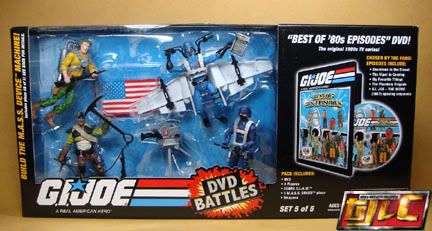 Comes with DVD "Best of 80's Episodes" No doubt, the hardest set to come by, I was fortunate to preorder with Planet X comics at the time. I personally think this is the best set among the 5, what with so many extras and best show-accurate characters.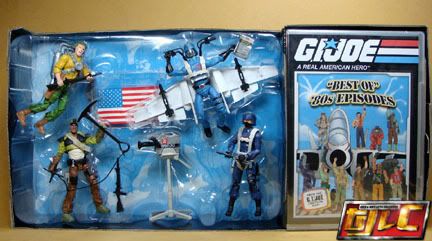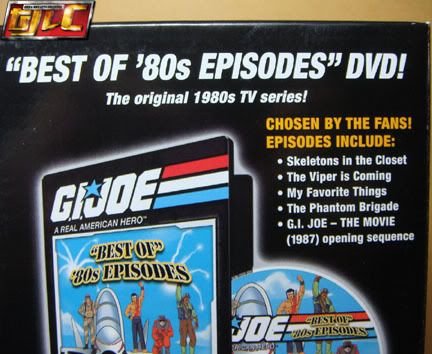 File cards.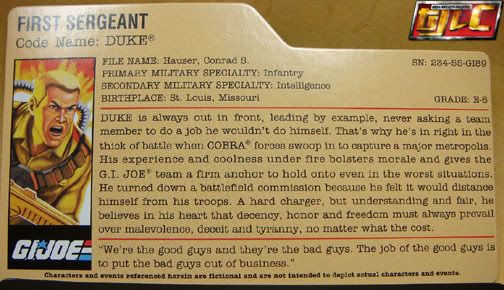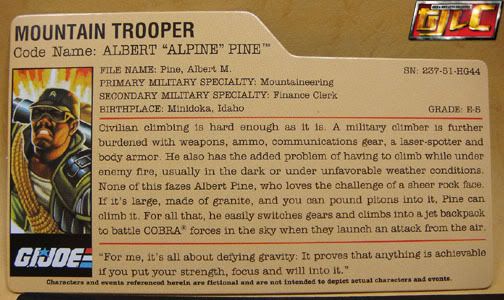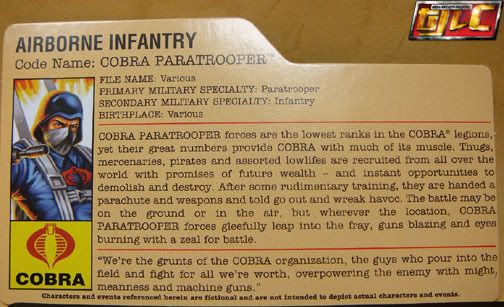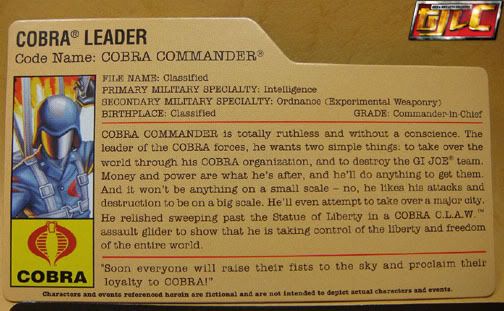 Toon accurate Duke (missing his Bandolier though)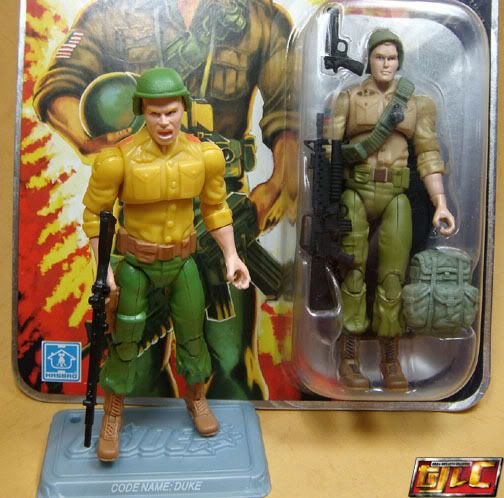 Alpine, Another of my favorite Joes added to the roster! I really loved the one-liners of this guy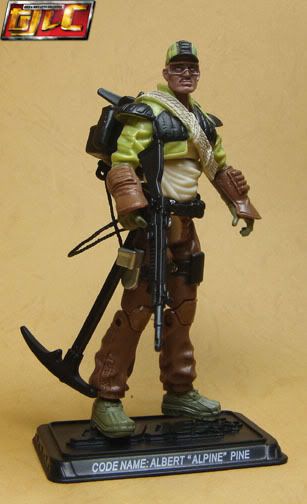 Comes with his mountain-climbing gear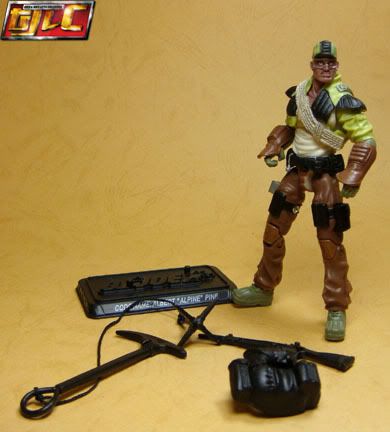 His pick axe and hook can be stored on his leg and backpack.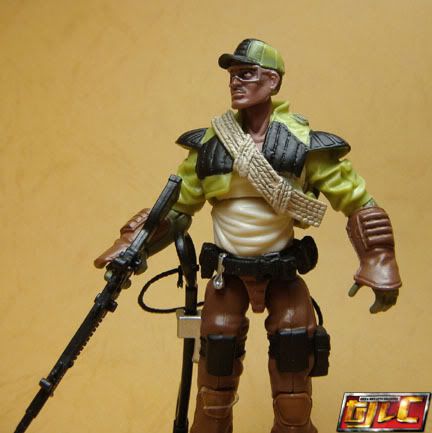 Alpine and Bazooka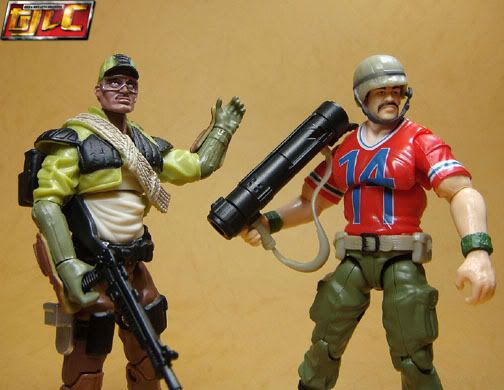 In one episode of the Pyramid of Darkness, Bazooka twisted his ankle and it was up to Alpine to provide the "Alpine Taxi Service"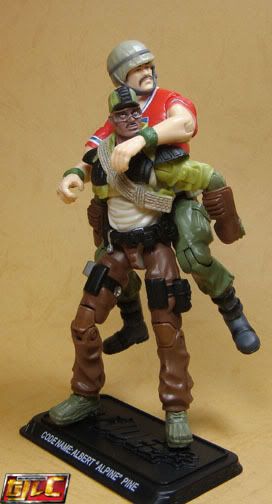 New Cobra Trooper with improved head and Helmet.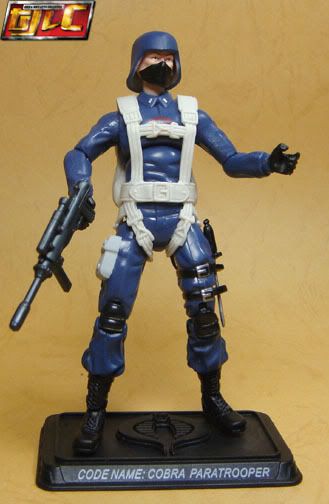 He's not bald anymore!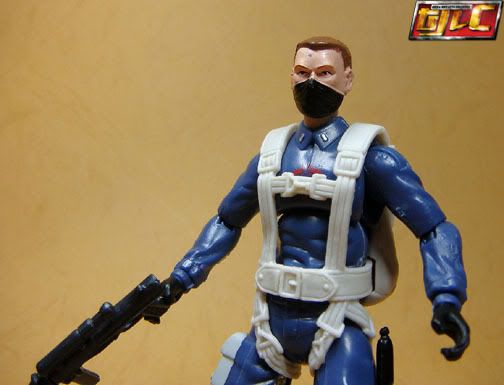 The Claw Glider included in the set is missing all of it's stickers.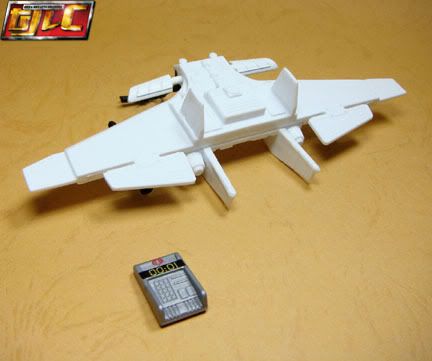 To make Cobra Commander "attachable" to the Claw (he's missing a "backpack hole"), you have to attach his "parachute" pack. The pack is super glued at the back so you have to literally tear it apart to take it off of Cobra Commander.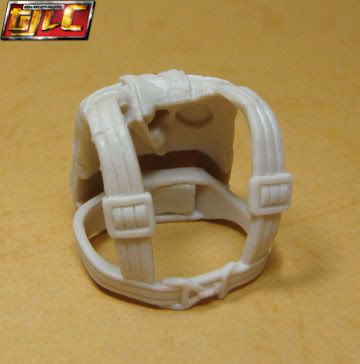 The best darn Cobra Commander yet! New head and helmet sculpt, chromed finish and an improved neck joint!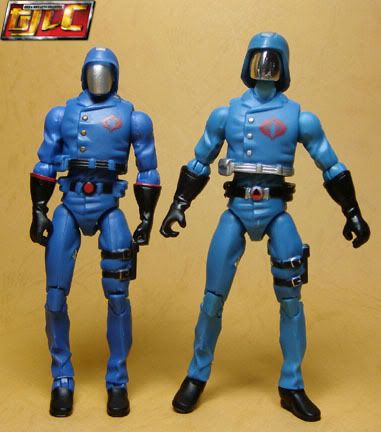 The Final piece of the MASS Device.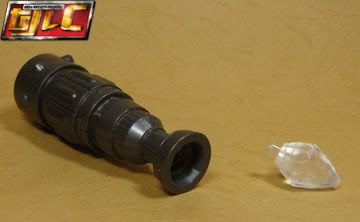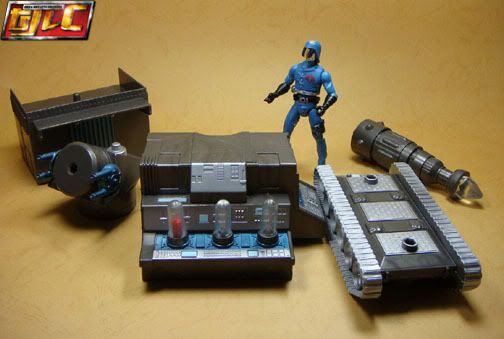 Behold the Mass Device! Now all we need are the remaining elementssssss!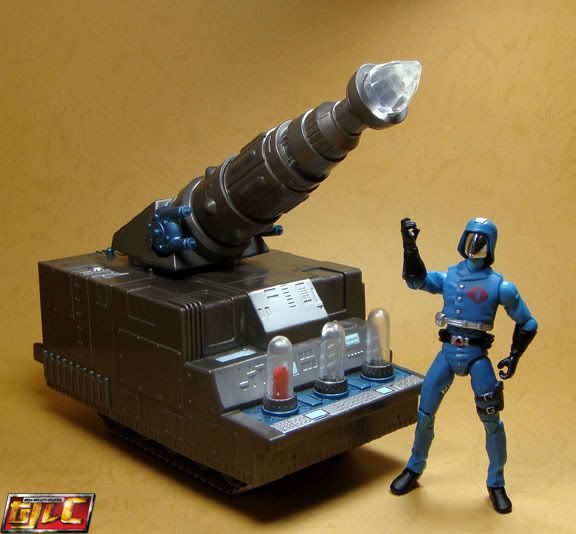 Last but not least, one of the cooler accessories in a DVD Battle pack. A TV station camera. Perfect for old Cobra Commander to stage ransom demands!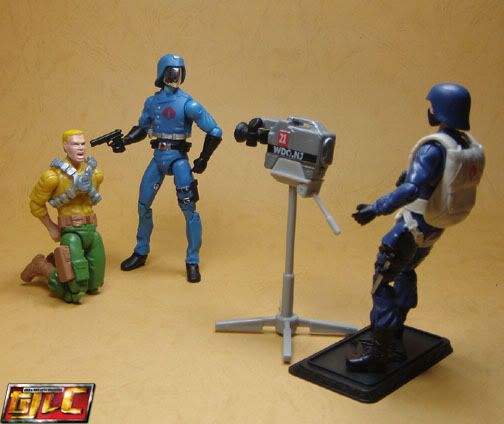 Gold