G.i. Joe DVD Battle Packs ~ The MASS Device
-Baroness
-Sgt. Stalker
-Snake Eyes
-Cobra Trooper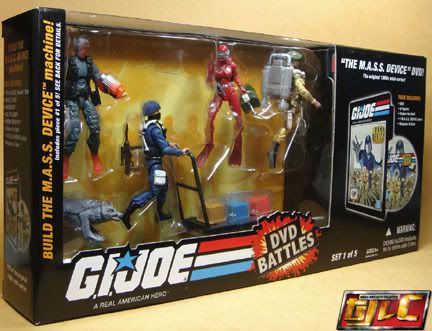 Inner tray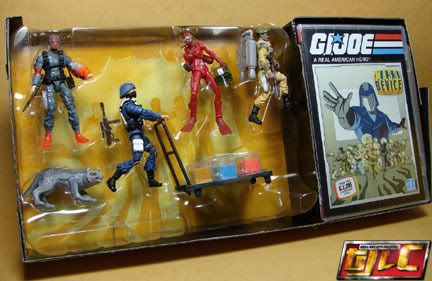 I got very lucky and picked this up on a whim from Skybucks, it came with the DVD. From what I understand, the non-US releases of the DVD battle packs won't have the DVD (wow, talk about oxymoronic). I think this is due to copyrights and region encoding.
Radioactive SnakeEyes with toon accurate Timber. (Snake Eyes does not come with any small arms, not even his combat knife, just the rifle)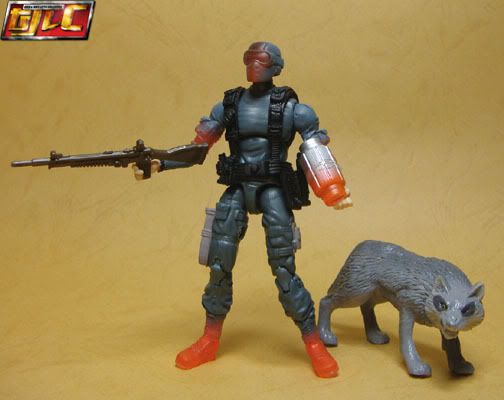 Wetsuit Baroness.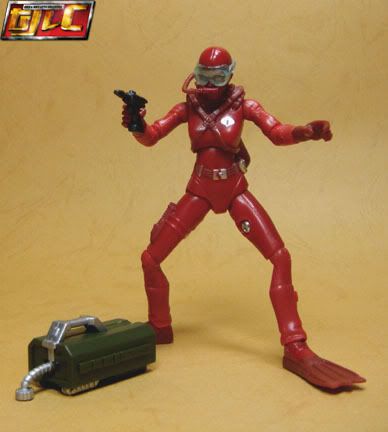 Toon accurate Stalker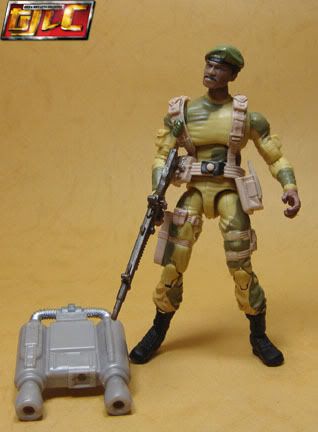 With the single pack Stalker.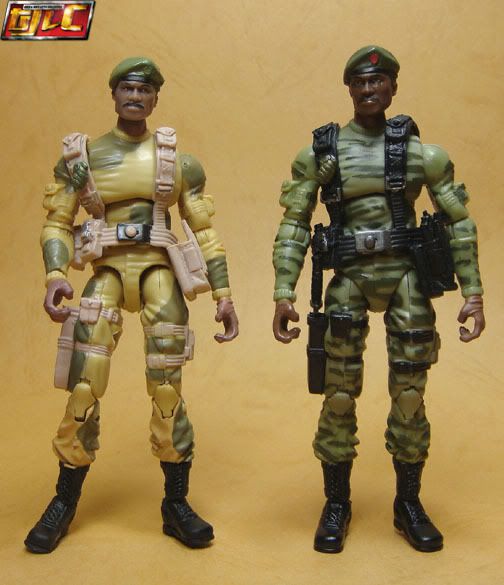 Cobra Trooper with Elemental Containers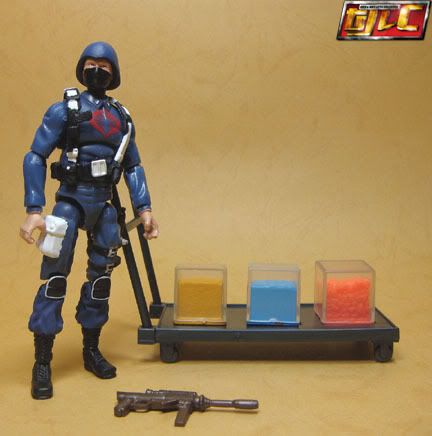 Note while this is the most accurate Trooper yet, he can barely hold his rifle, I'm not sure if this is just a problem with my figure but his fingers seem too short.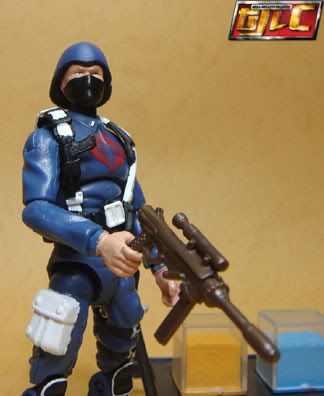 With the singles Trooper.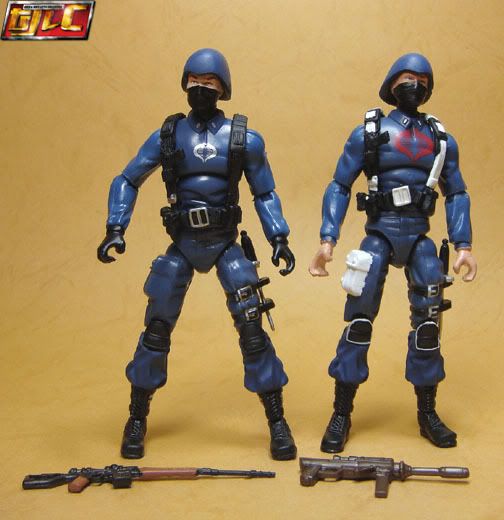 MASS Device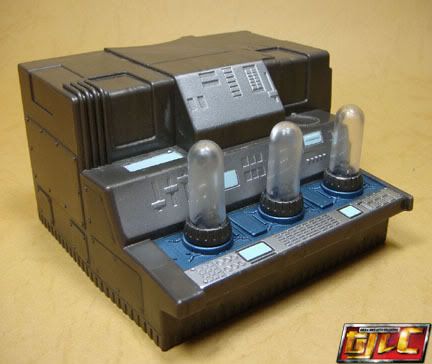 The elements that come with the Cobra Trooper cart are not removable from the cubes.
Gold