G.i. Joe Figure Subscription Service 6.0 13th figure Tiger Force Roadblock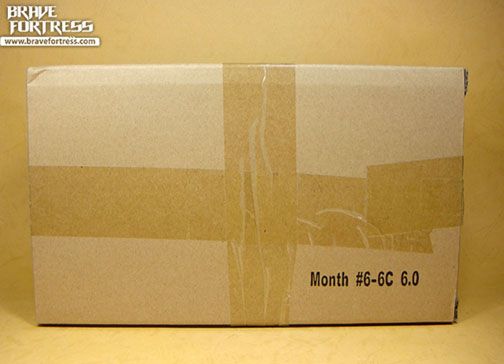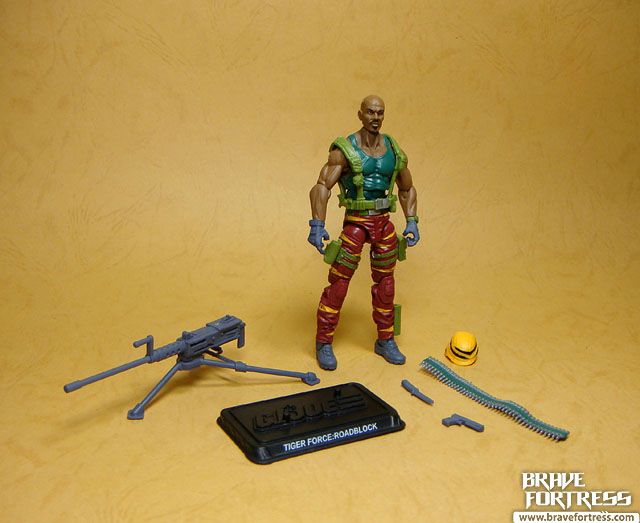 How to return his gear back into the tray.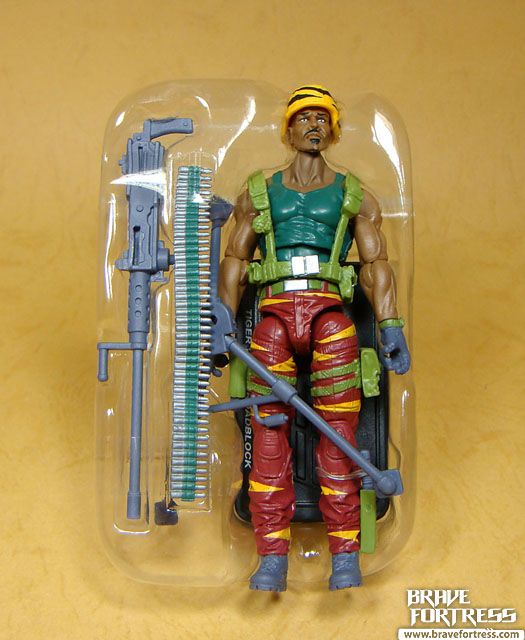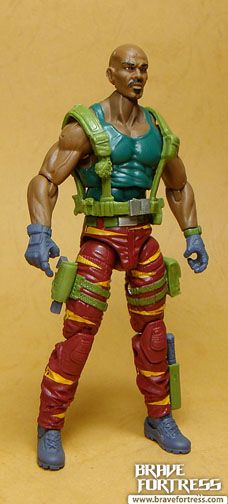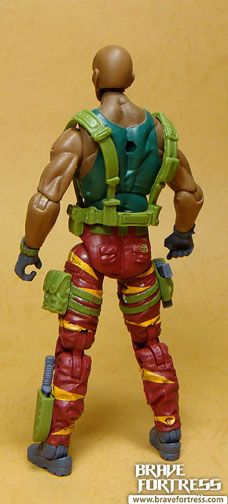 The headsculpt is a reuse of the head from the Resolute Boxset. With this figure, we finally get another addition to the original Tiger Force lineup.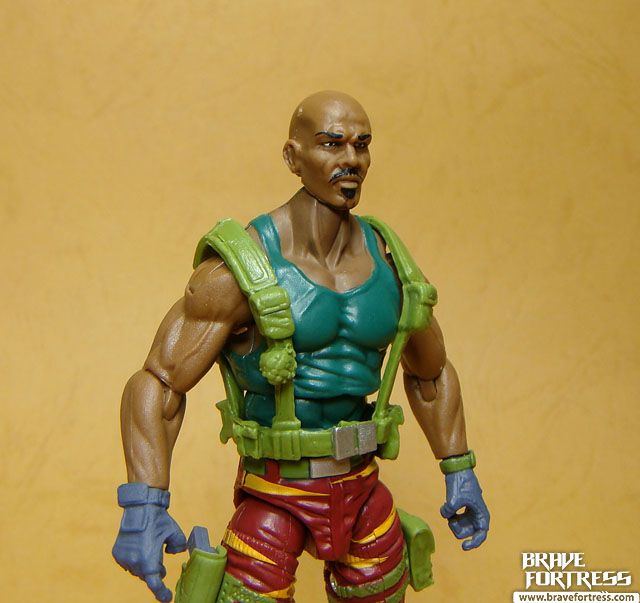 Roadblock comes with a pistol and knife.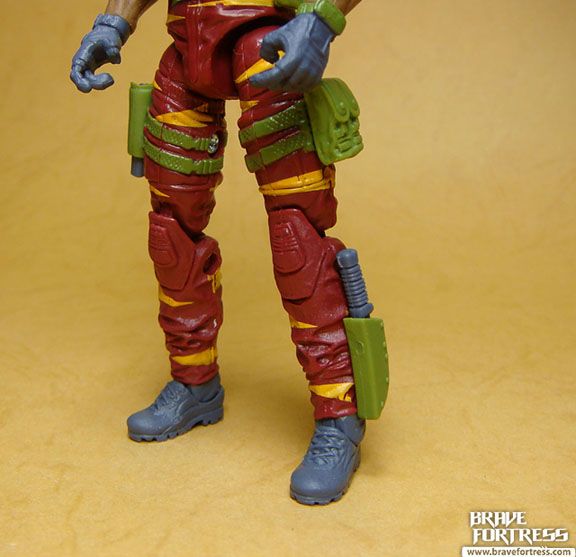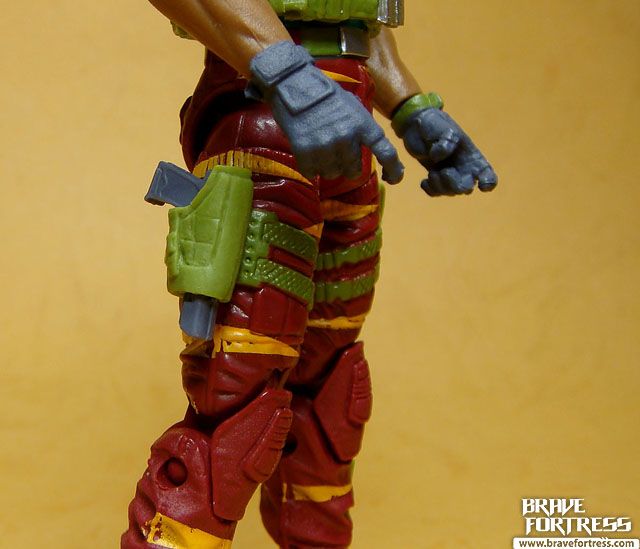 To complete the "Tiger Force" look he comes with a tiger-striped helmet.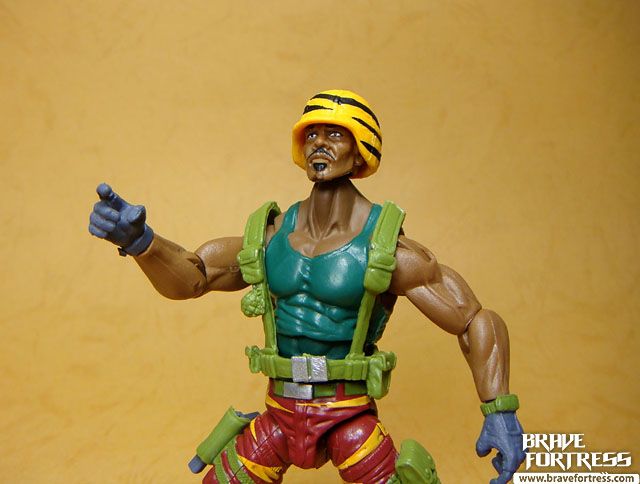 Of course, Roadblock would never go anywhere without his trusty "Ma Deuce" .50 Cal. Browning rifle.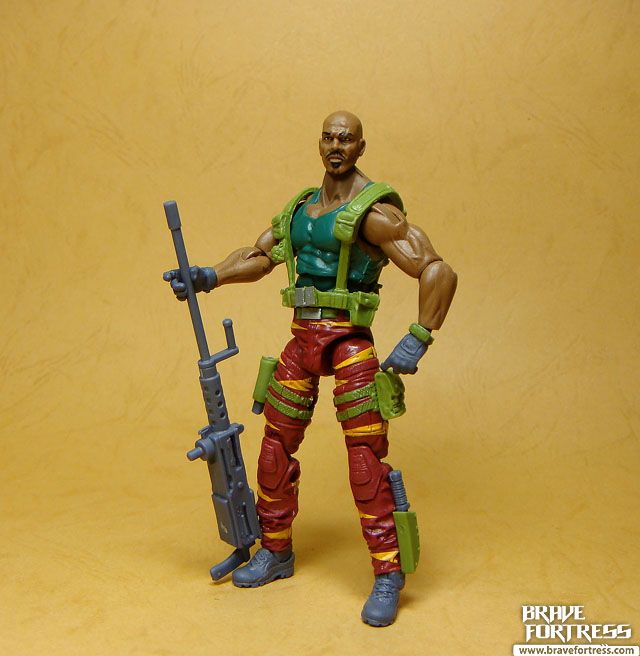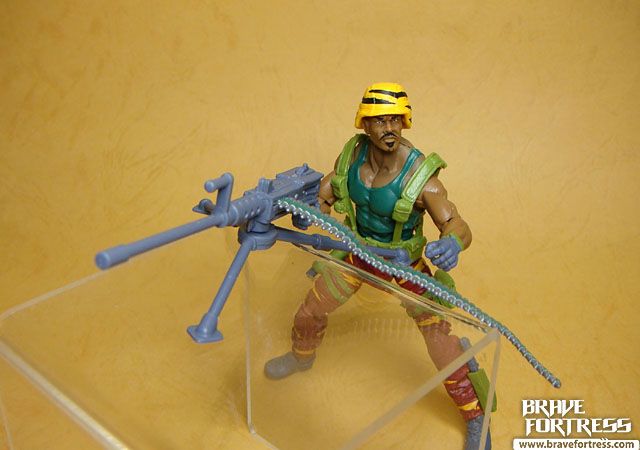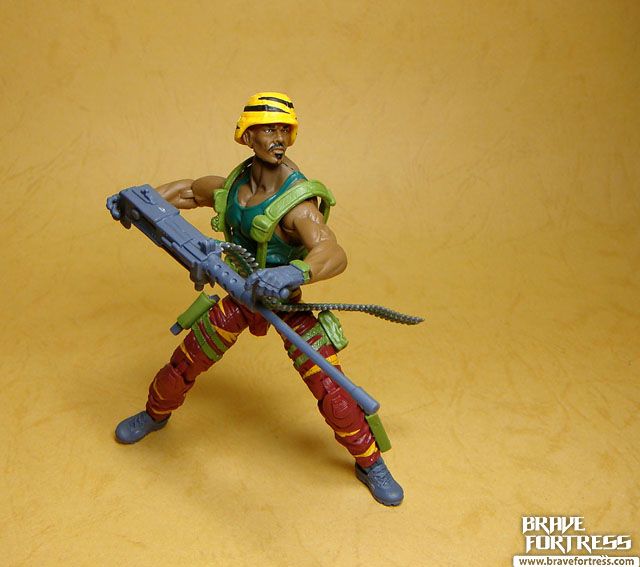 The Joe team's gourmet, word-rhyming chef.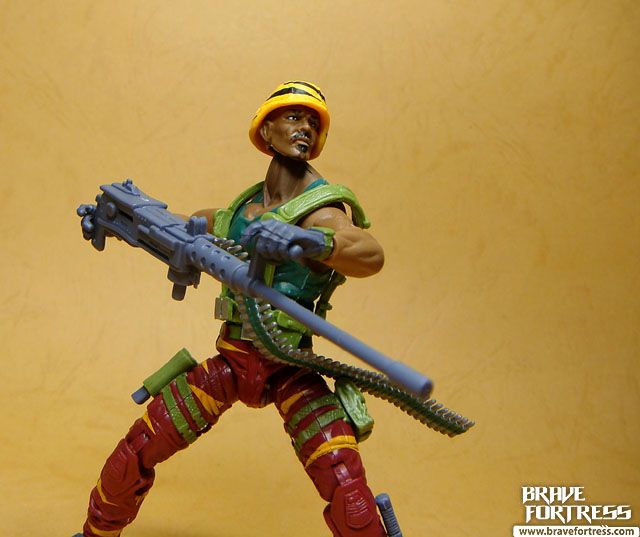 Gold