G.i. Joe Joecon 2017 Battle Force 2000 Conquest X-36
Inner box has no tray, just cardboard to hold the plane in place.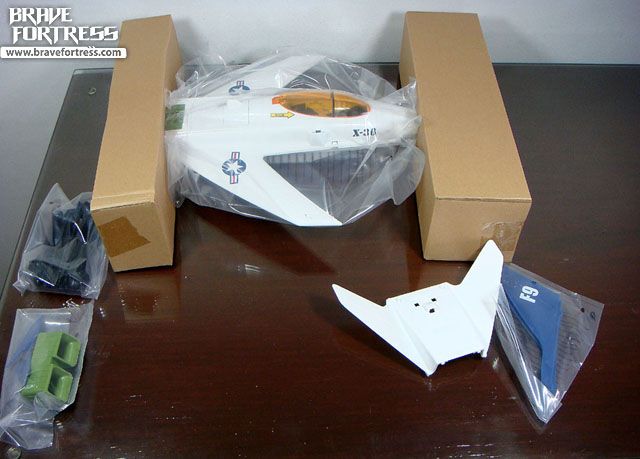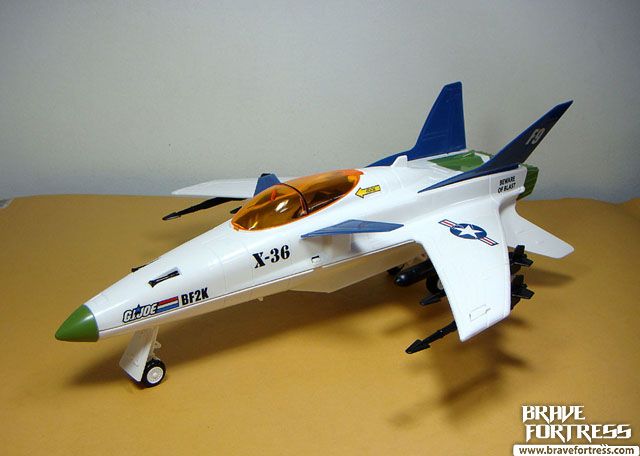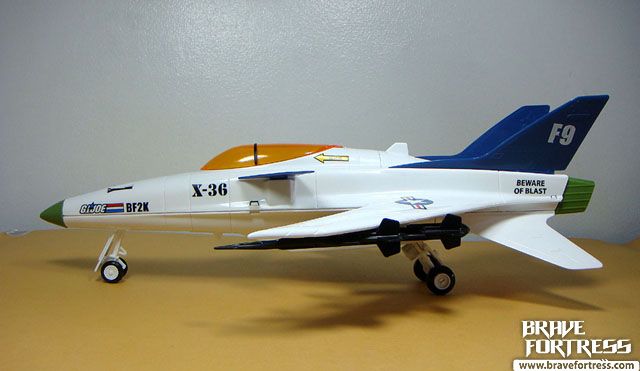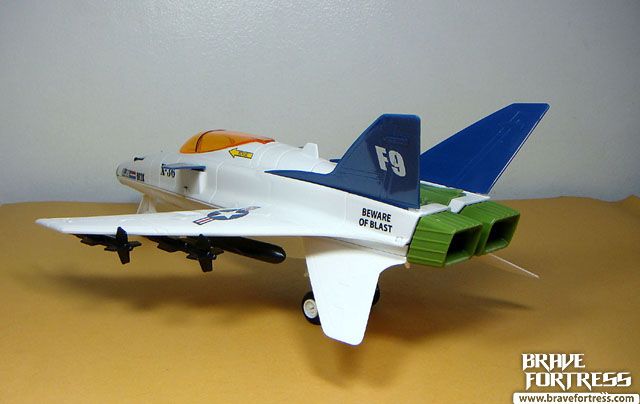 Same with the Snowmobiles, the Conquest seems like an odd choice for a "futuristic soldier" vehicle motif. It's a shame the Club didn't reissue the BF2000 vehicles instead, or rework something to create a proper Future Fortress. Ah well.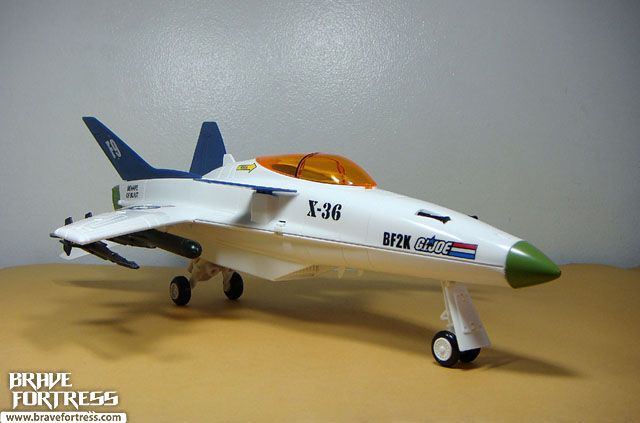 At least Maverick looks good with his vehicle.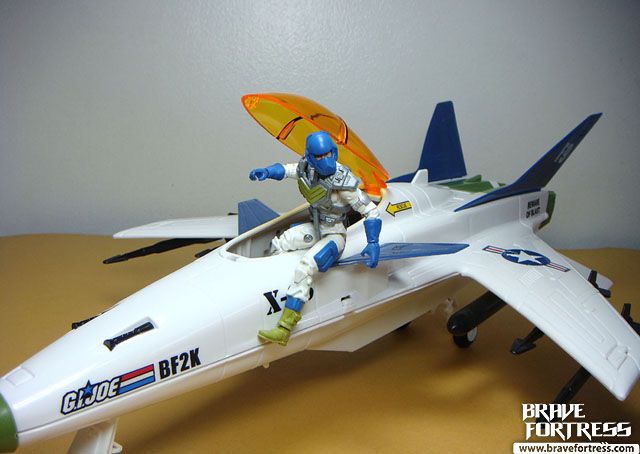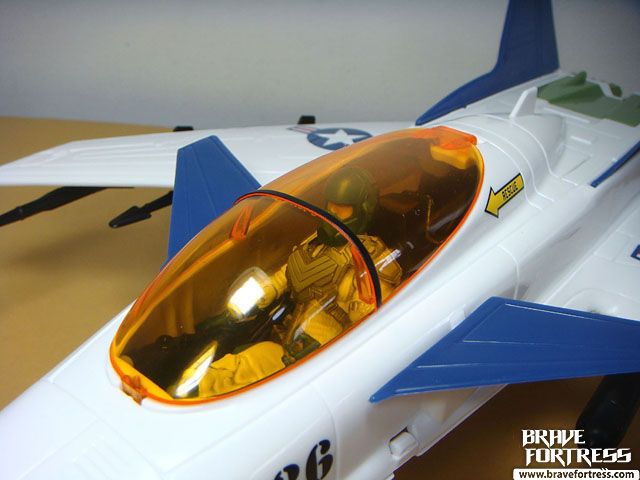 Bombs and missiles.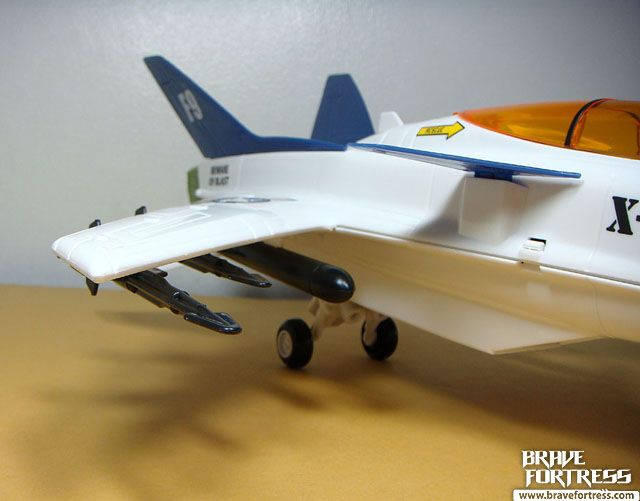 Tampographs always makes things look neater.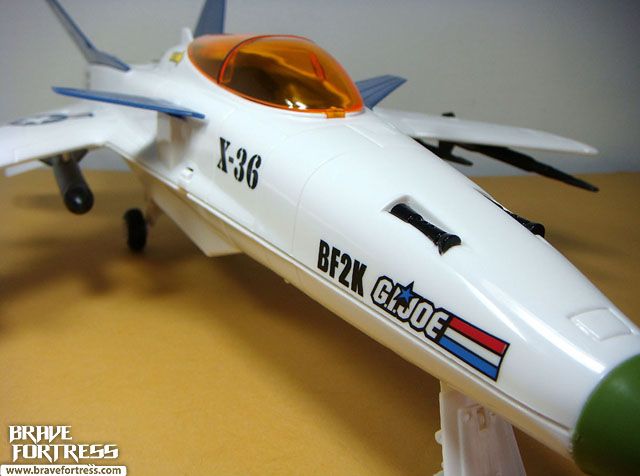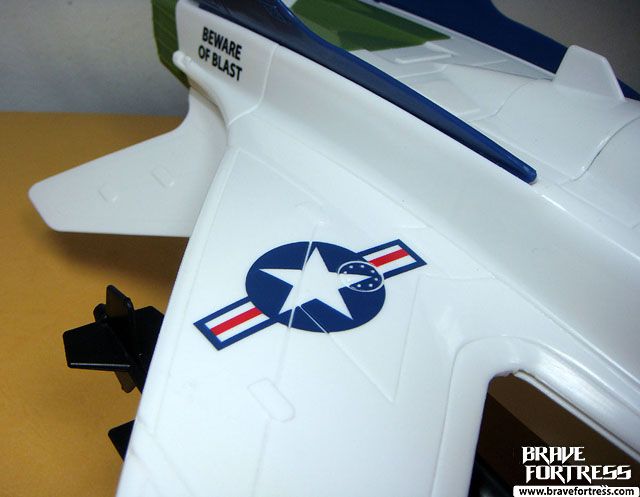 On a side note, I found the engine covers to be too difficult to remove, odd. I didn't force it since I was afraid it might break. I never had this problem with my older Conquests.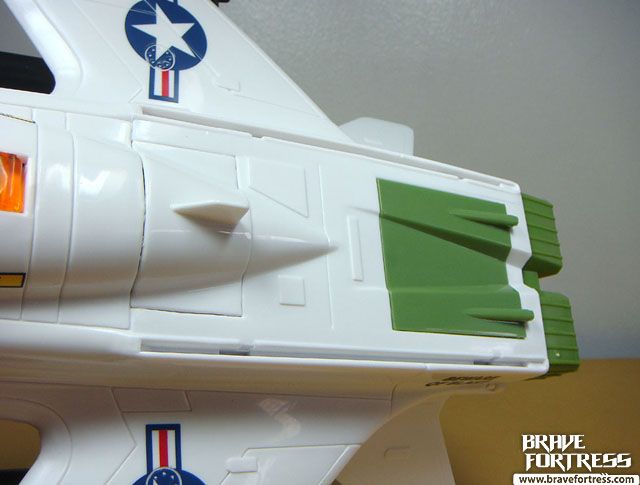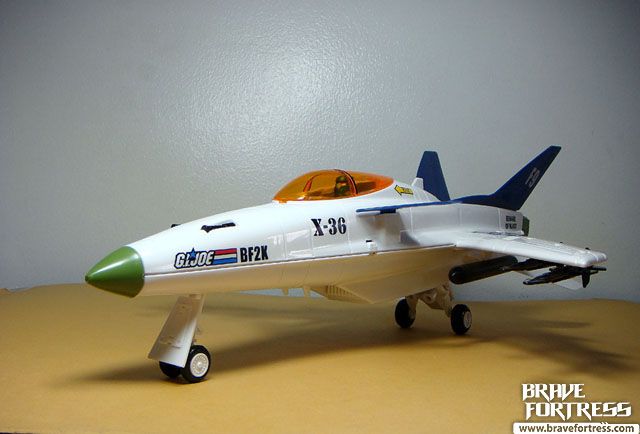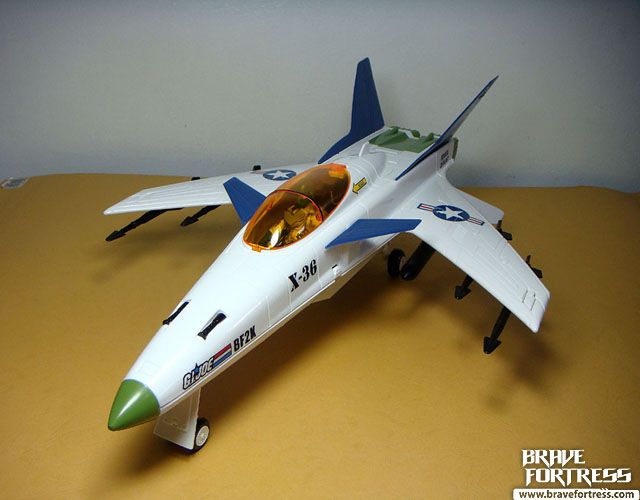 Joes' got a Conquest, Cobra's Python Patrol's got a Conquest, now BF2000's got a Conquest too. Who's next? Ninja Force??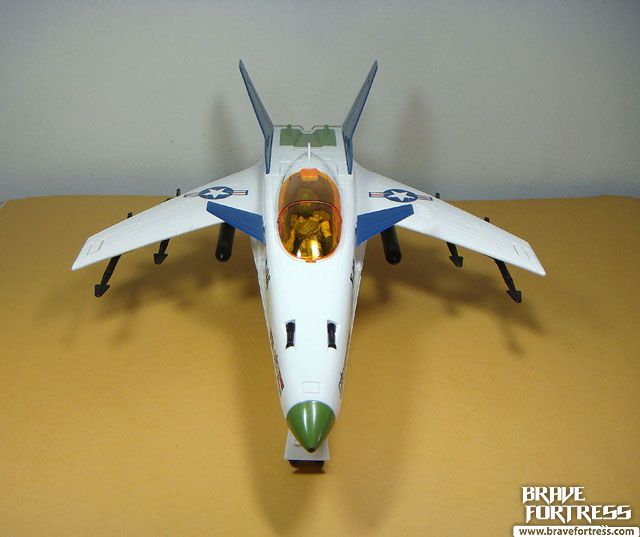 Gold