G.i. Joe Joecon 2017 Carded Back-stop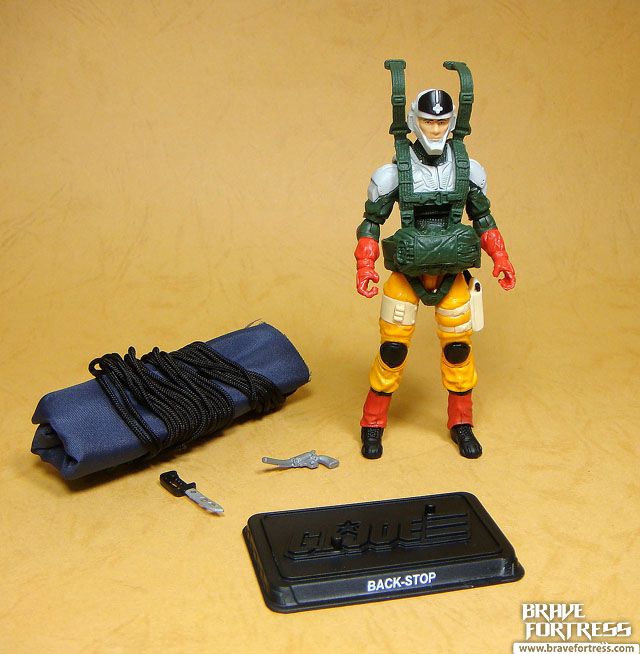 Back-stop was the 2017 Joecon parachute figure. hence, the accessory.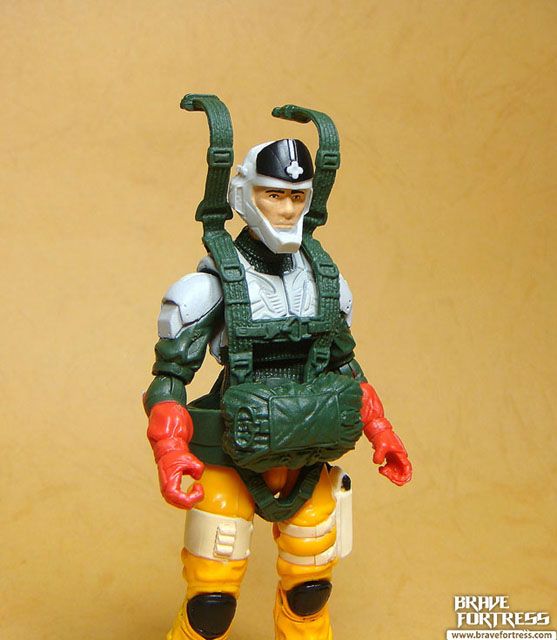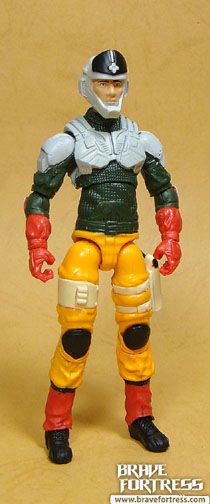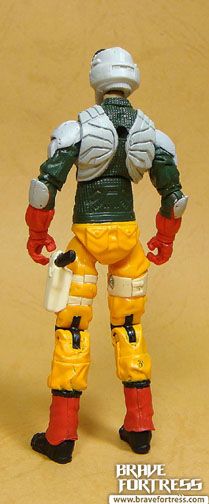 I never really felt that Back-stop was that important in the Joe universe. So I was really surprised to hear he was part of the releases for the 2017 Joecon. The figure reuses parts from Sky Patrol's Static Line.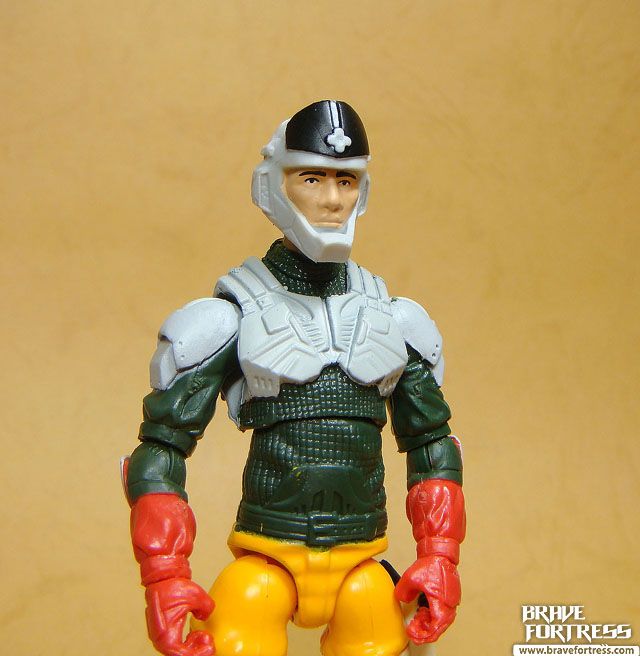 Similar with Static Line, the left leg gun cannot be removed from the holster.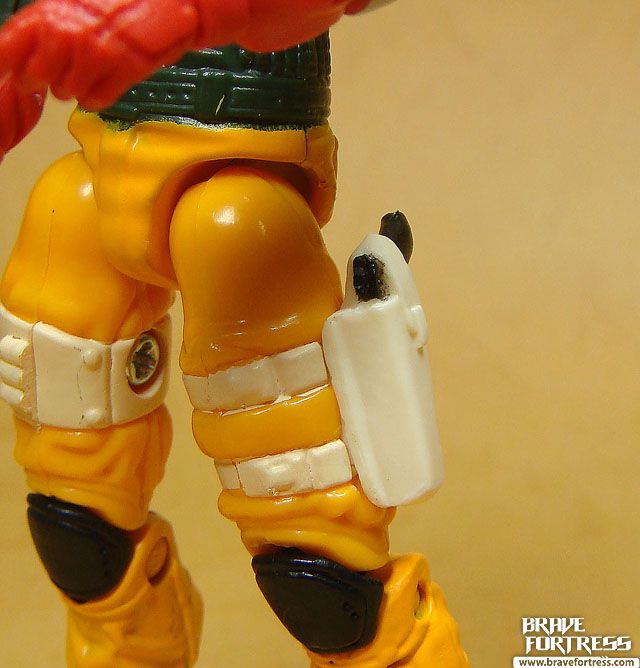 Apart from the parachute pack, he really doesn't come with much else, only the revolver and a knife.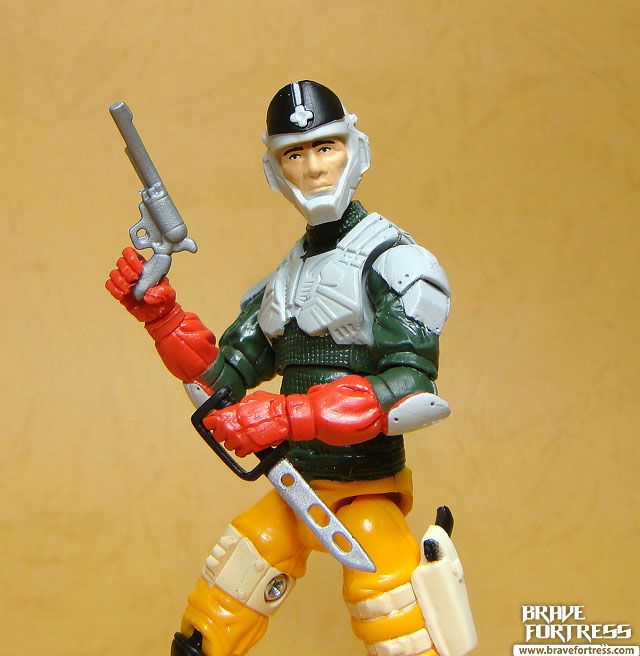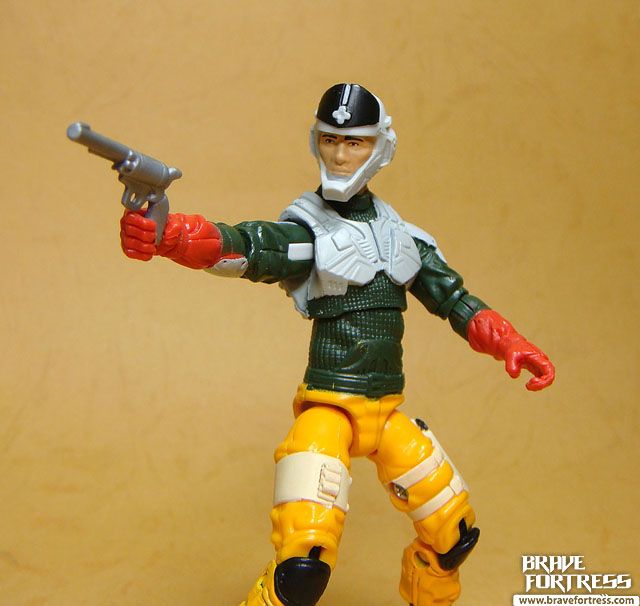 Gold