G.i. Joe Pursuit of Cobra Cycle Armour with Ashiko
Packaging becomes Back drop.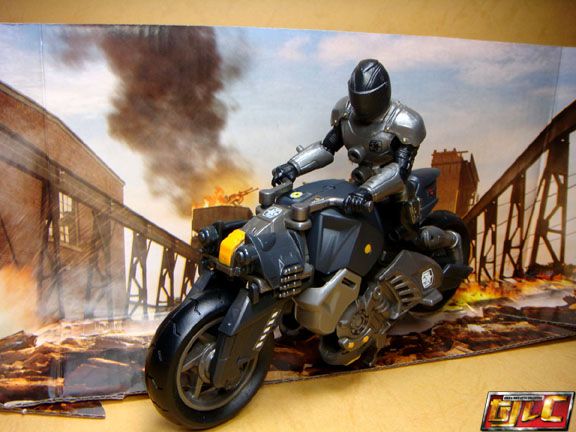 Even though Ashiko doesn't come with a display stand, she comes with an insane amount of guns.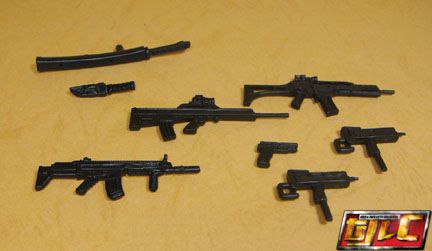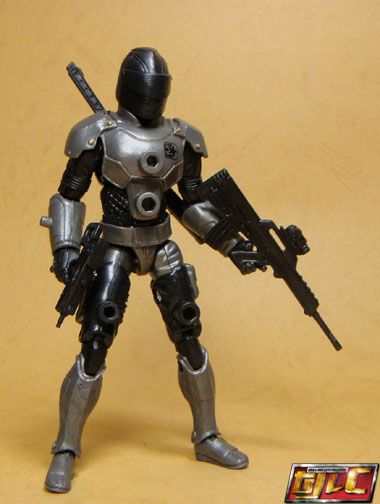 Sigh… gimp suit mask.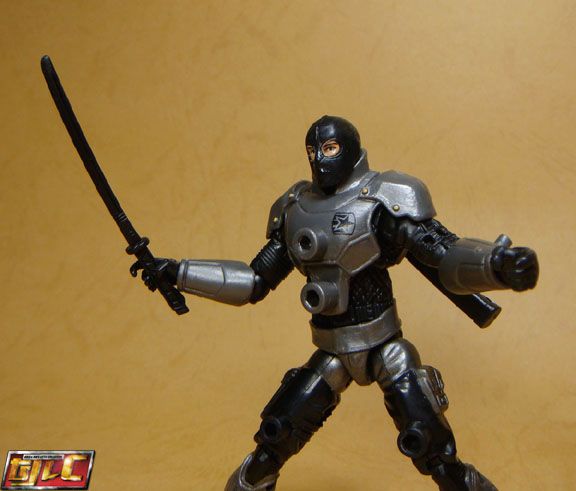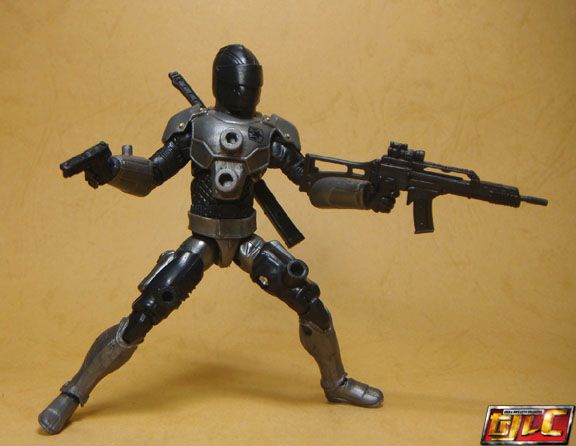 The bike comes apart and reforms on Ashiko to form the armour.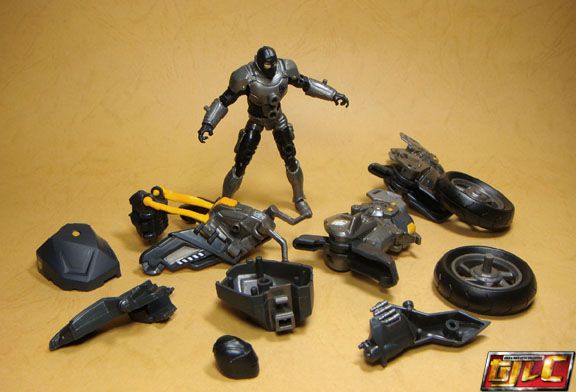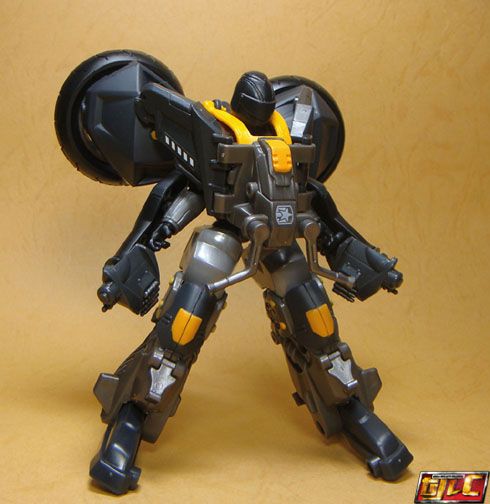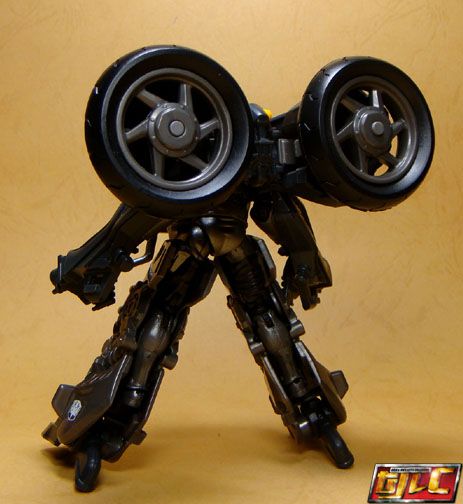 The Armor isn't that great, it falls apart easily on Ashiko, but luckily it doesn't fall apart in bike mode.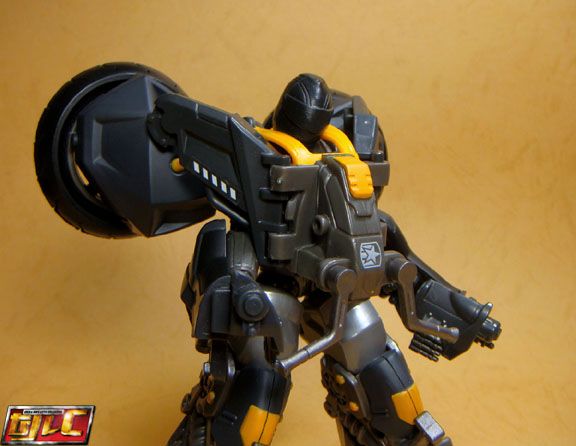 Gold