G.i. Joe Pursuit of Cobra Wave 4
-Shadow Tracker
-Low Light
-Sky Dive
-Destro
Shadow Tracker

Predator? LOL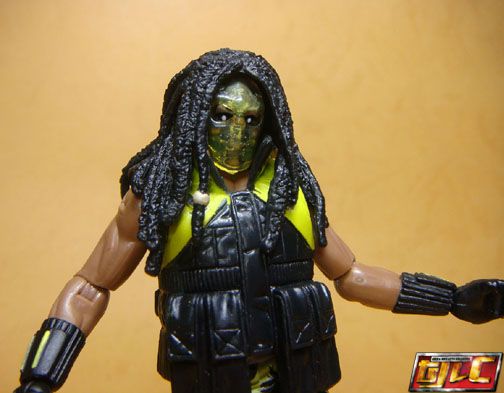 Comes with a staff and blade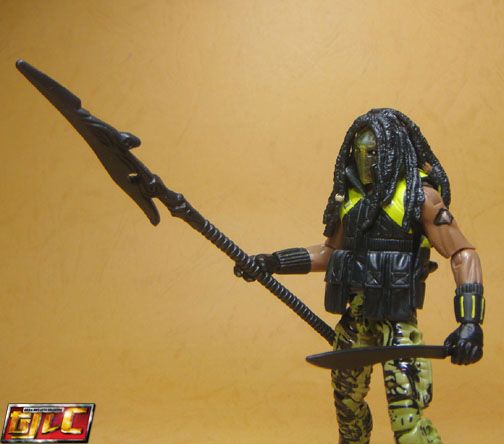 …and a sickle and another blade.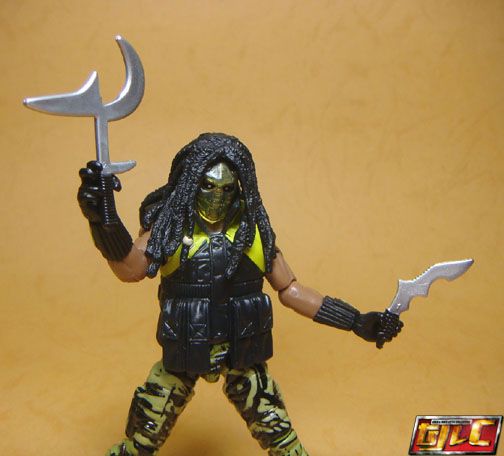 Capture net and flail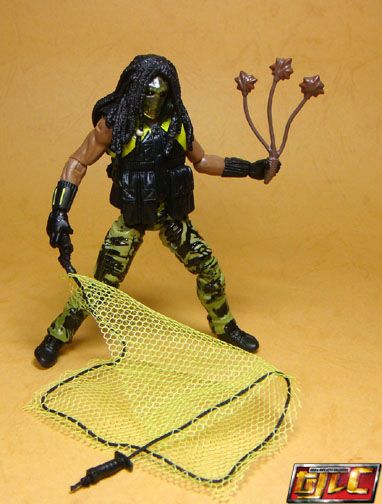 Arrows and bow (only one of the arrows is removable from the backpack)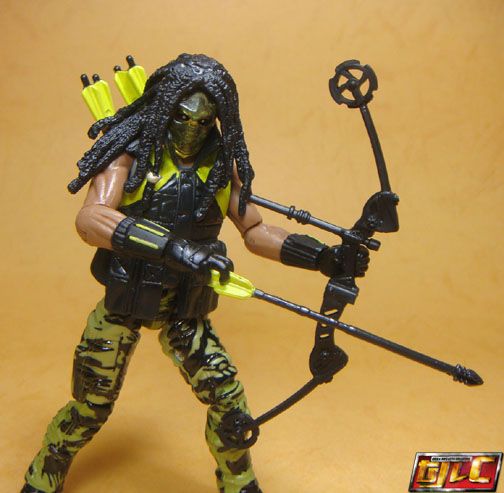 Hole in his vest hip can be used to store the flail and one of the blades (either can also be stored on his left leg).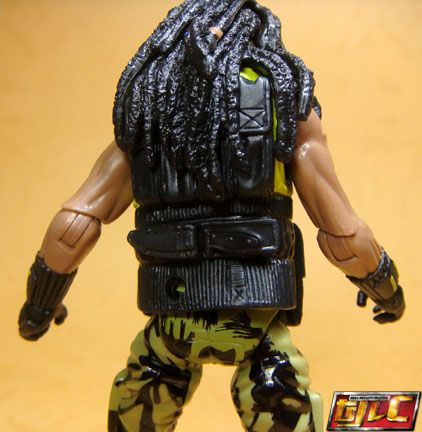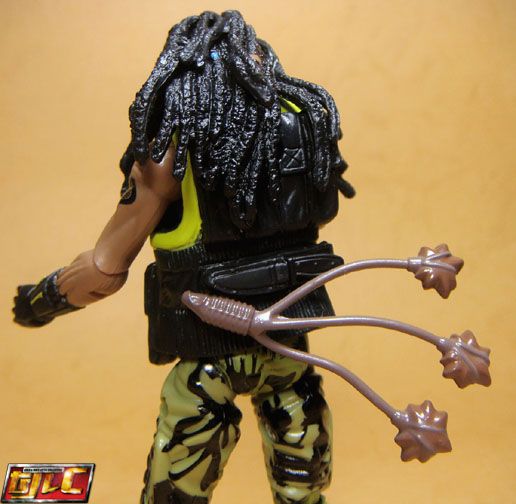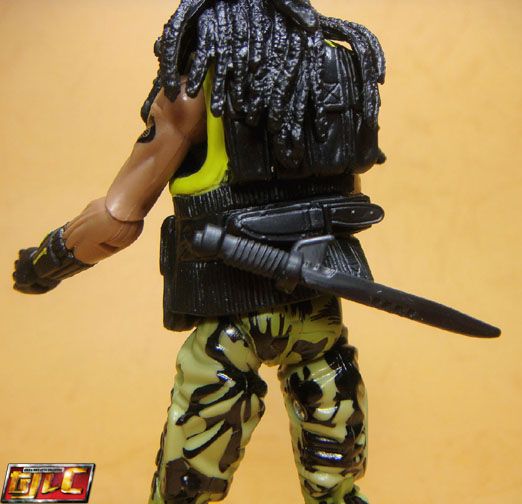 From what I understand, this figure is loosely based on the Devil's Due Joe Comics run (World War III story arc I think?)
I decided to pass on opening POC Destro (too many Destros in my collection as it stands)
Low Light (the sheer amount of gear on this guy is amazing!)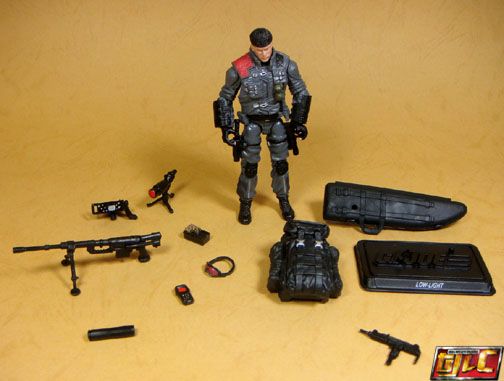 I have to agree with most review sites, the head looks spot on for Tom Berenger, from the "Sniper" movies.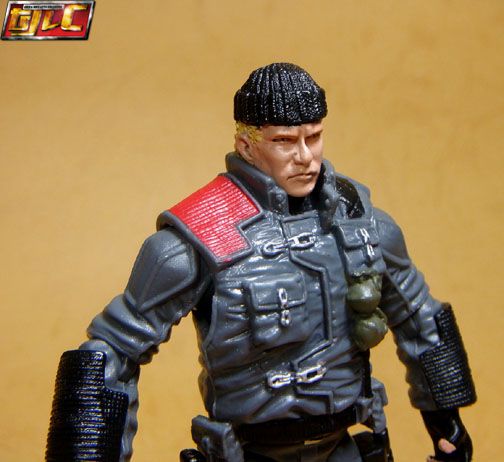 Removable knife on the right thigh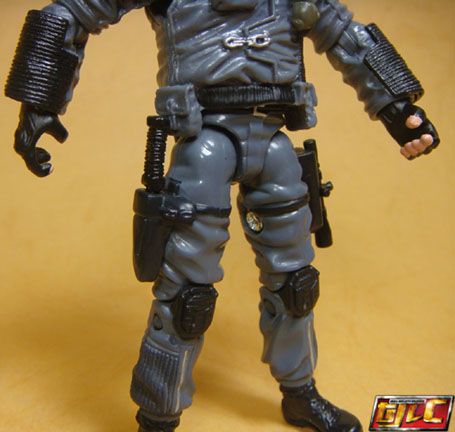 Scope on the left thigh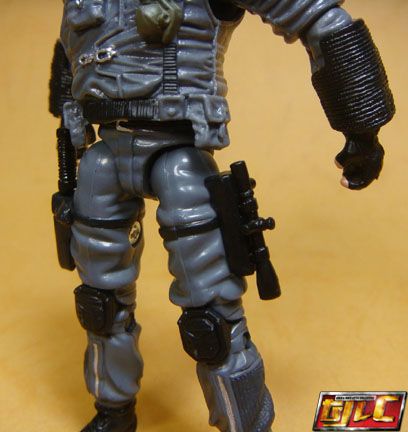 Bullet case comes with ONE REMOVABLE bullet.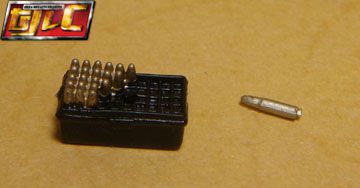 Backpack opens up for storage.

Sniper Rifle carry case opens up.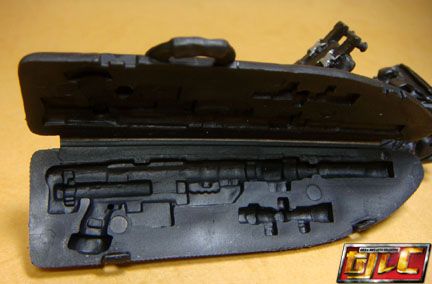 Both the case and the backpack can be mounted on Low Light's back (he will need his base to help him stand upright though)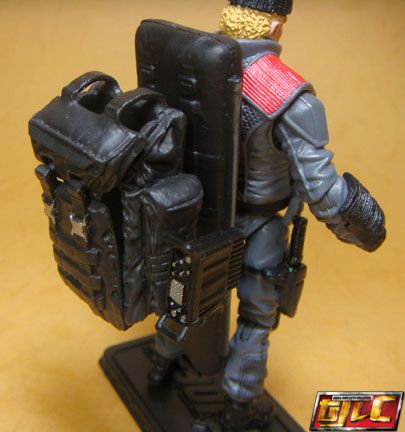 Sniper rifle can be disassembled.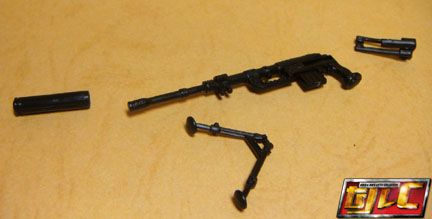 Sniper Rifle ready!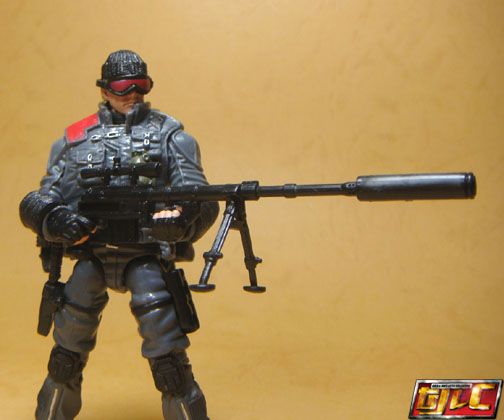 Night Vision scope and other goodies.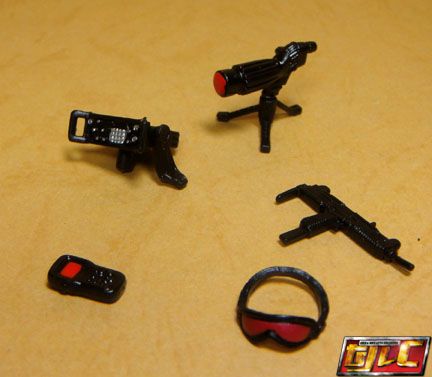 Be careful not to lose the antenna on the radio.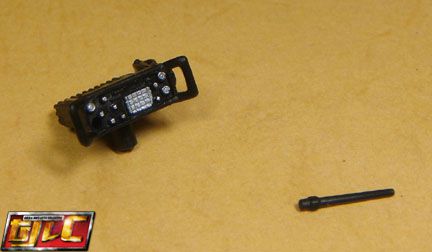 Uzi and a cellphone(?)

This has got to be the best Joe figure yet for me. Low Light also is a personal favorite of mine (my second Joe figure back in my childhood days, after Wetsuit) 🙂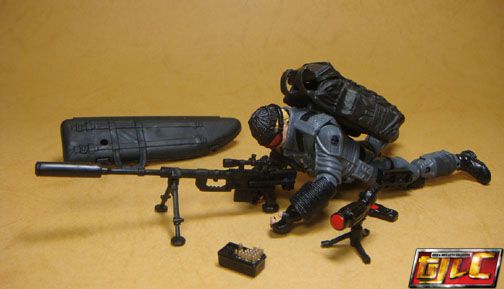 Sky Dive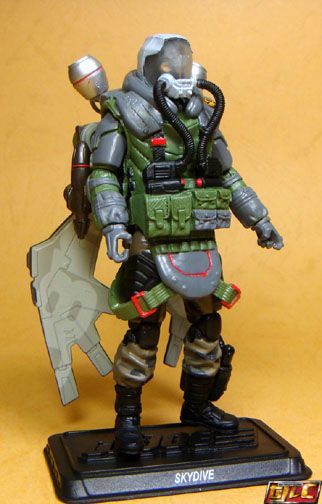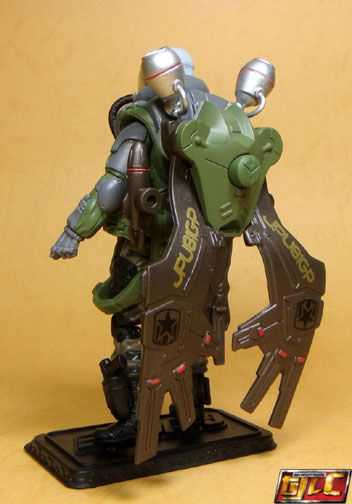 Sky Dive here looks nothing like his animated counterpart (he was the Sky Patrol team leader in the Joe DIC cartoons, his "real name" on the filecard matches the vintage figure's)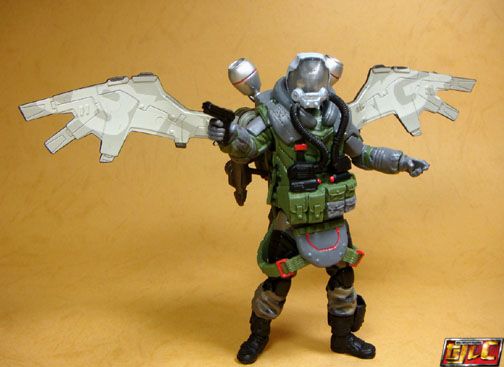 The details on this figure are great (this was originally an unreleased ROC RipCord figure, repainted and given a "generic" head).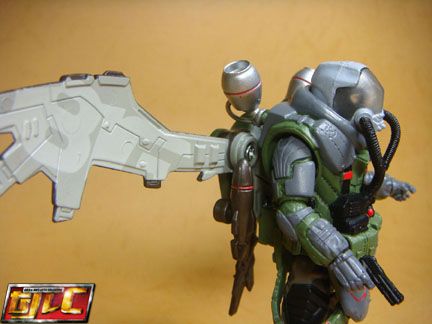 LOL, gimp suit mask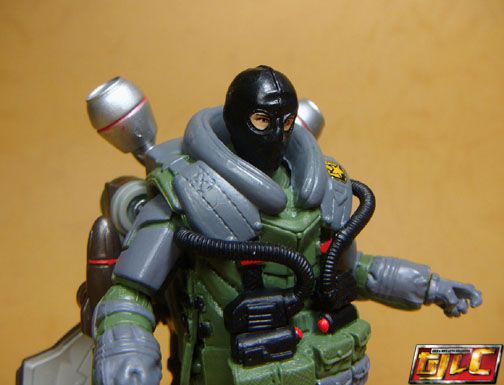 If you have a spare Mutt head, you can slap it on this figure to make him at least more reminiscent of the Sky Patrol Leader from the neck up (credits go to Generalsjoes.com for the idea).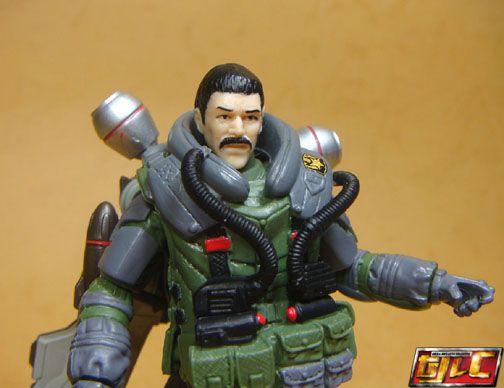 Gold