G.i. Joe Retaliation Ninja Combat Cruiser with Night Fox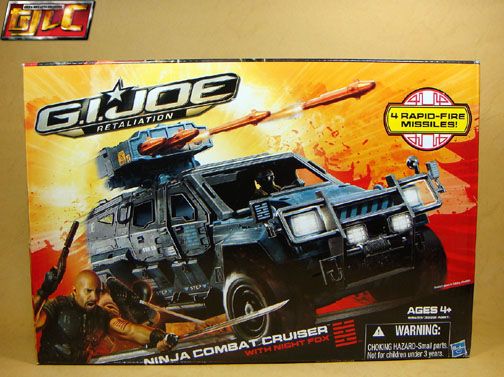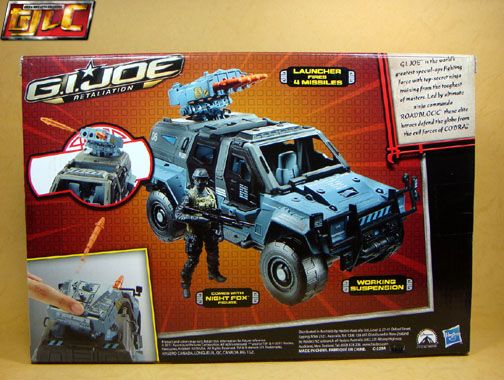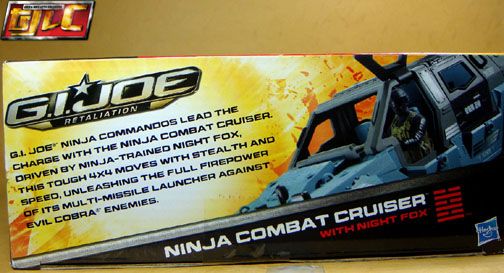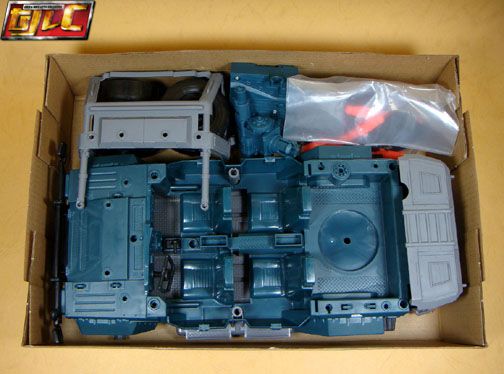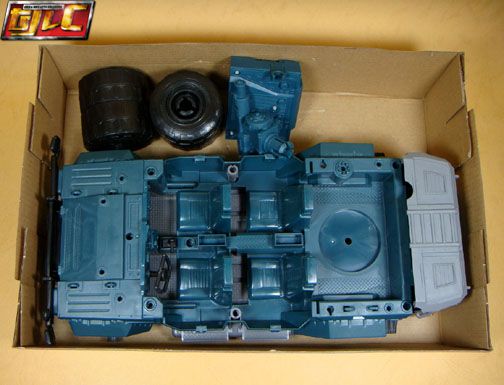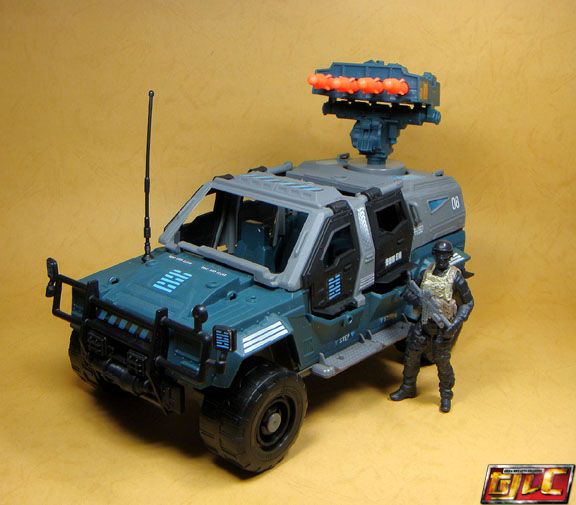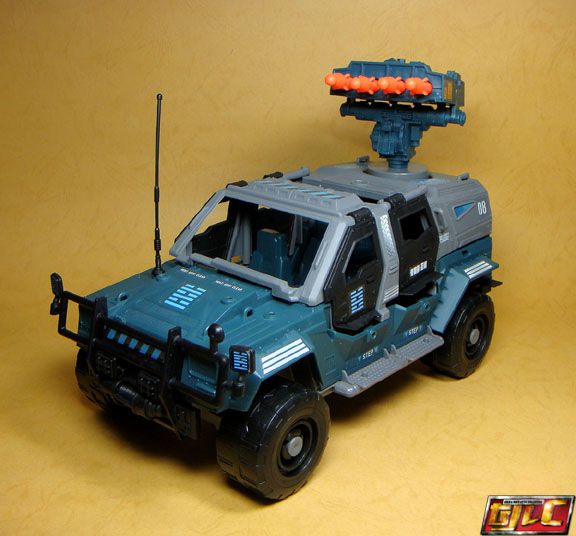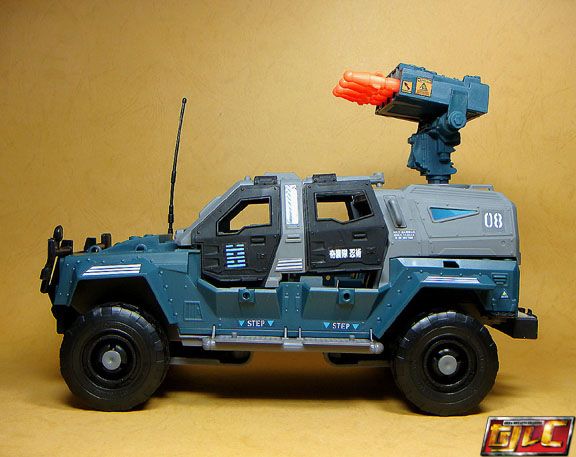 License plates. No Spare tire this time around though.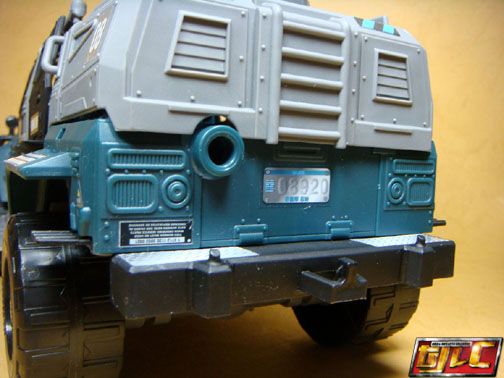 This, by far, is the most inferior G.i. Joe vehicle I have purchased (even the later vintage vehicles weren't this awful). The roof of the main cab does not lock down, and the missile launcher stand does not lock in properly. Very, very poor toy. And Hasbro wonders why the Joe line is going downhill.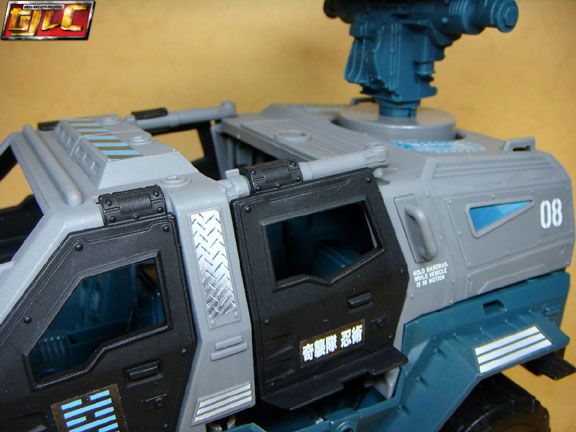 Night Fox is just as bad. Practically a static figure.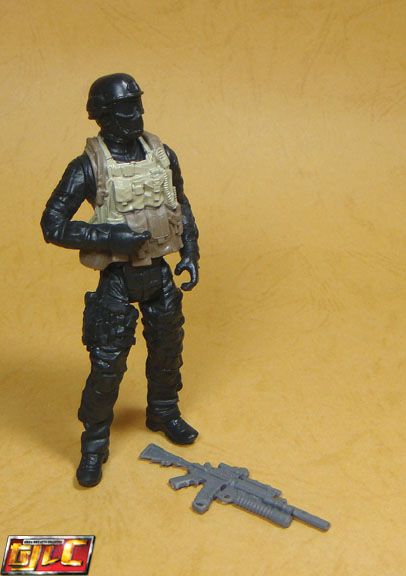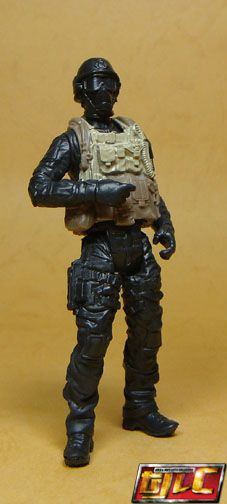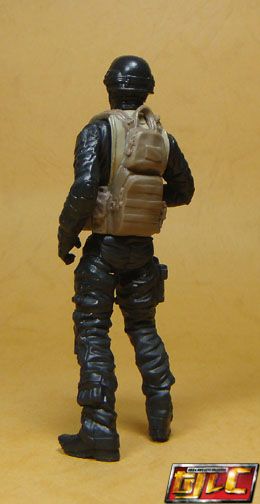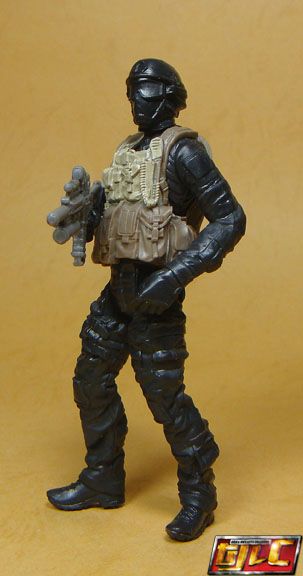 For a "secret" ninja clan, the Arashikage sure do stick their logos out a lot!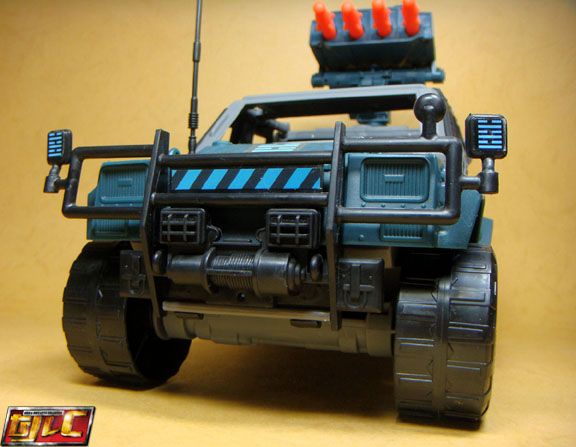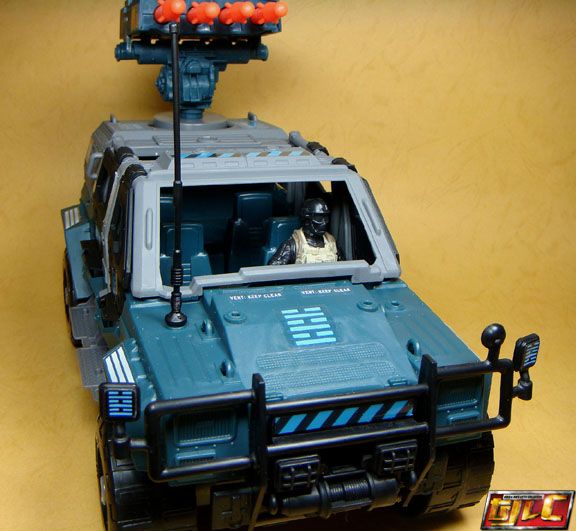 Missile launchers (adopted from the Wolf Hound)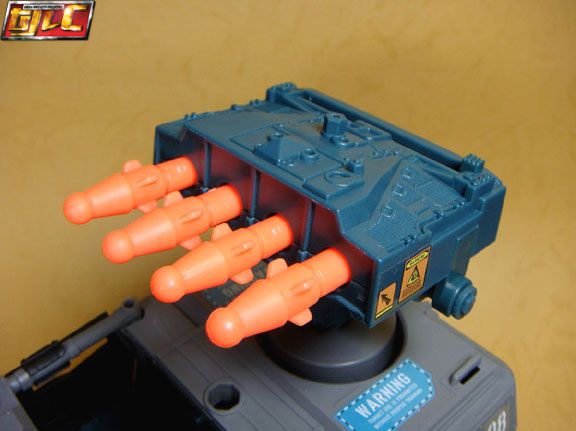 Interior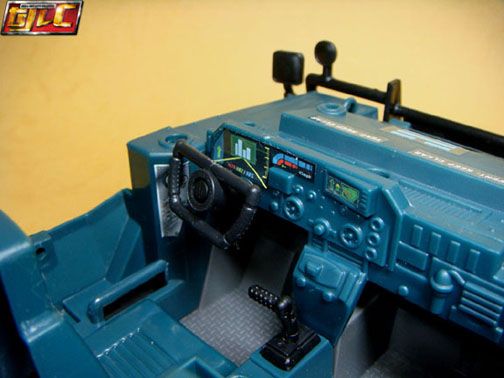 The one good thing about this redesign is the grab bars on the sides. But overall, I'm not going to army build this for sure. Avoid this poorly done toy like the plague.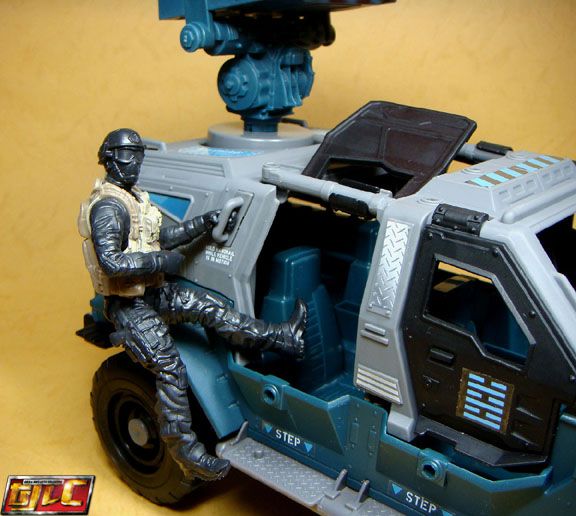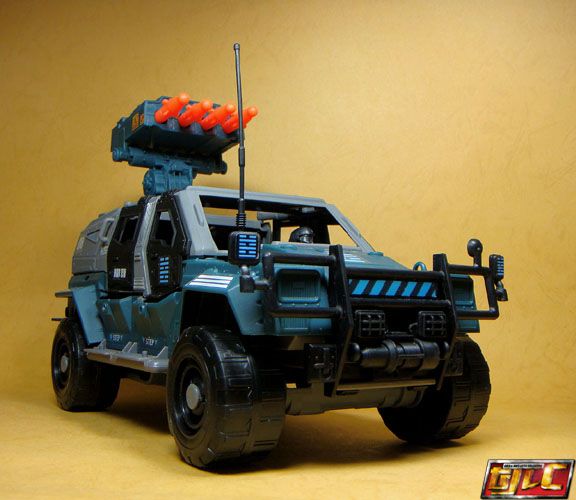 Gold