G.i. Joe Rise of Cobra – Cobra Gunship with Firefly
Firefly (nothing remarkable, he comes with a new vest and has a new helmet)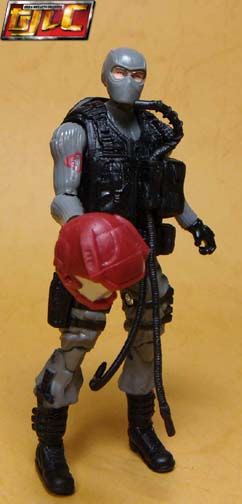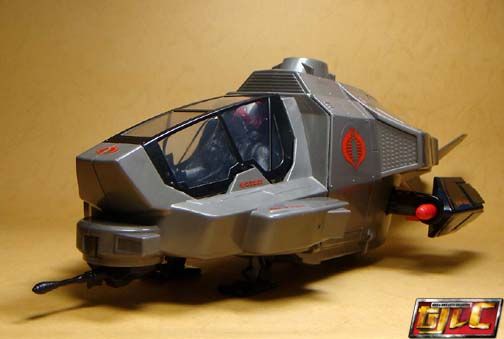 C0ckpit (Firefly's hoses can plug into the ports)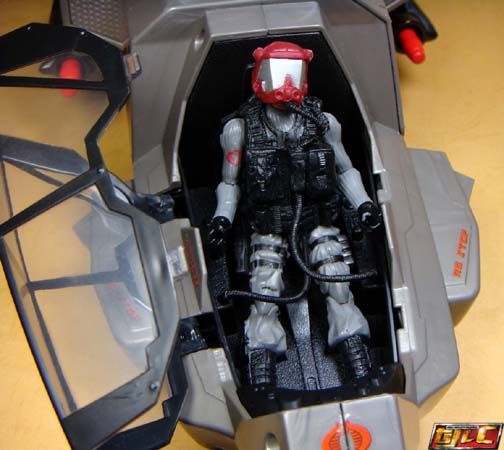 Slide out missile launchers. I was disappointed that they didn't add any spring gimmicks here.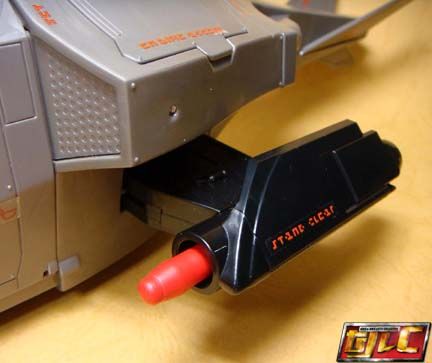 Passenger transport (a bit cramped)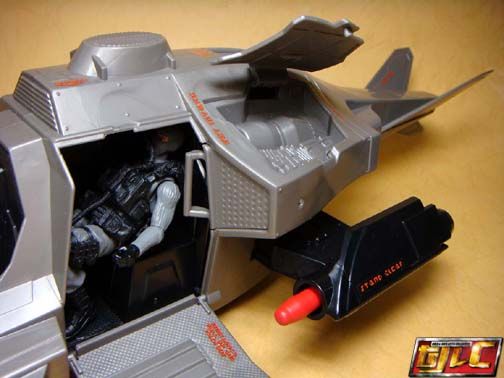 Bomb hatch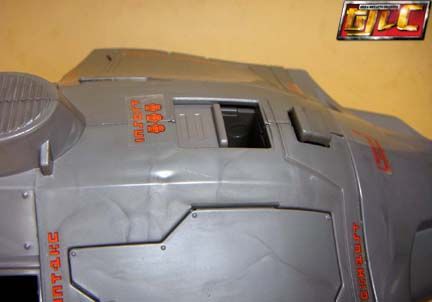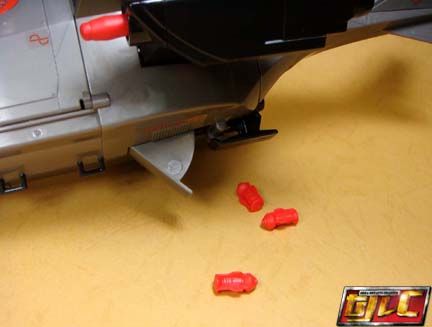 An important note, the tail connection is a one time only connection (cannot be disconnected). I opted to trim the locking clips with a nail cutter to make it release the tail easier when pulled so that the toy can be returned to the box.
Not really an impressive toy, the play features are limited, the design is over-simplified (the look of the Gunship in the movie was better) The stickers and details are just plain boring. Good thing I waited for this to go on 75% clearance, paying full price for this vehicle would've been terrible. Very, very poor toy here from Hasbro.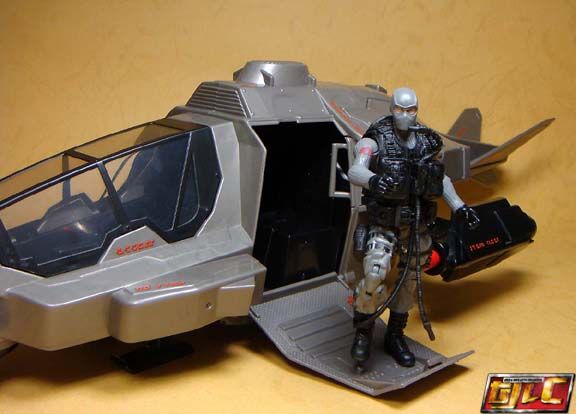 Gold