G.i. Joe Rise of Cobra Ice Dagger with Frostbite
Ice Dagger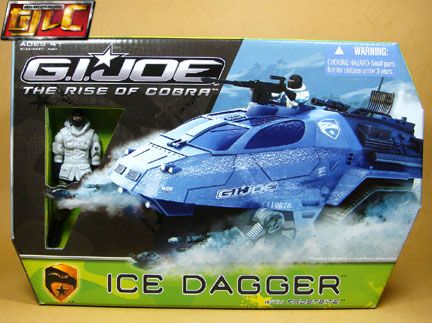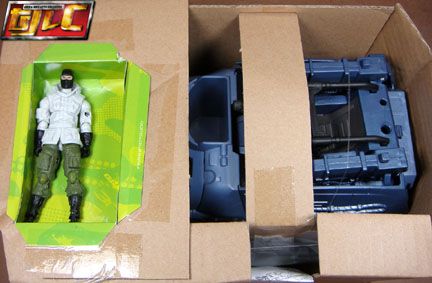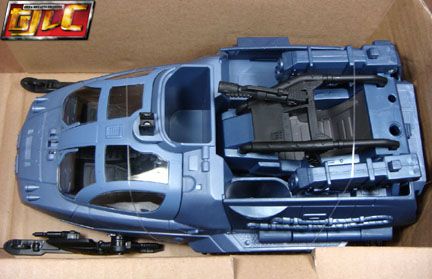 Frostbite here looks nothing like his vintage counterpart.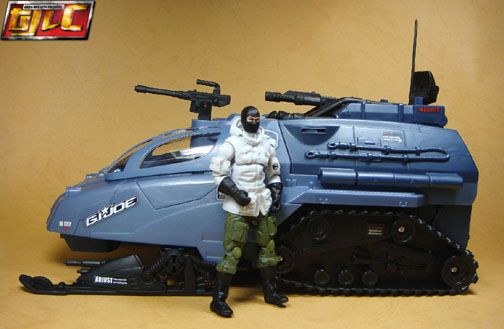 Talk about your fatal flaws.. Frostibte can't sit down!!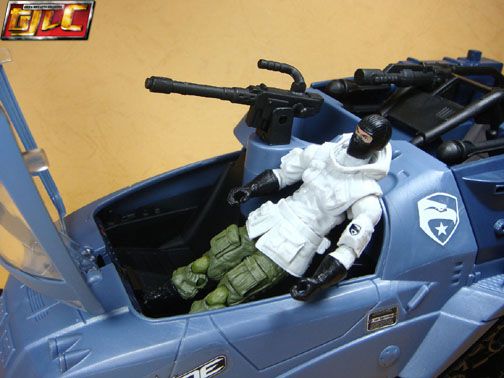 *WARNING* Possible one time assembly only? I haven't tried it yet but once you attach the antennae, it'll be bent when you return it into the box.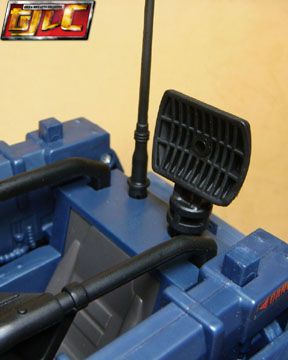 Eh?? Hasbro's getting lazy with designing stickers me thinks.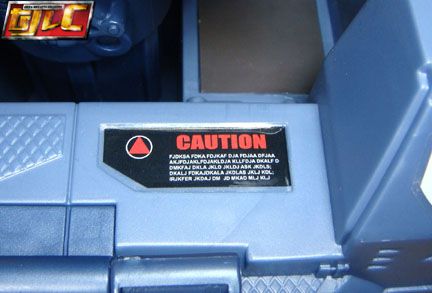 Features.
Moving skis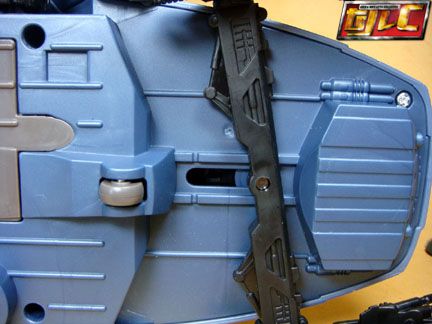 Missing electronics? This panel serves no real purpose now.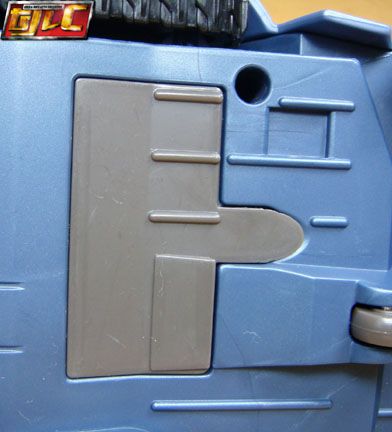 Foot pegs on the side.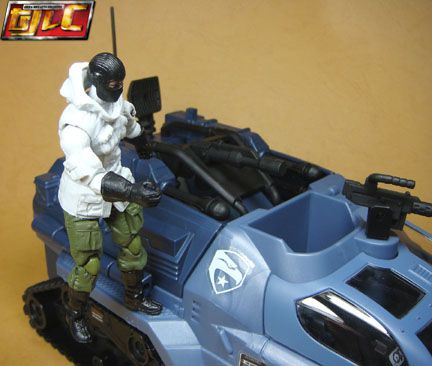 2 seats.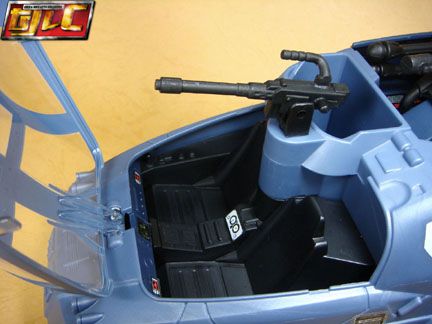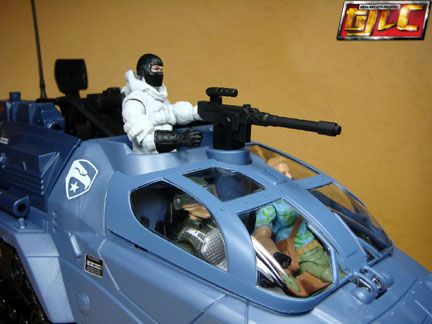 Gunner's seat.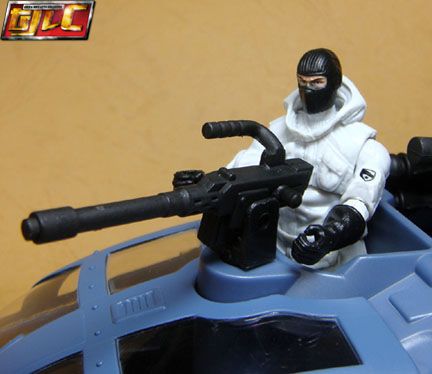 Pop up cannon turret.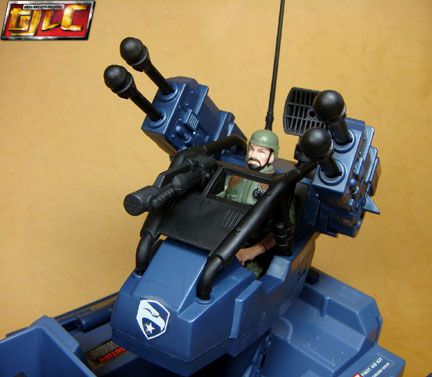 Extra seat for figures in the back. It's a tight squeeze though.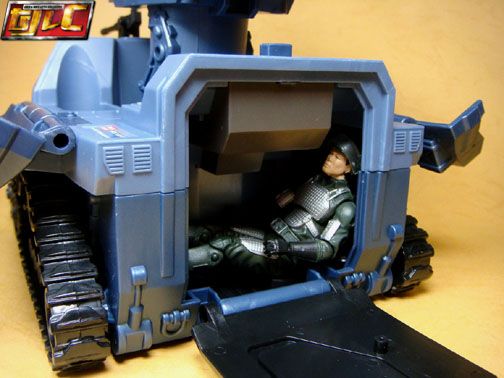 Ice Dagger Go!! Yo Joe!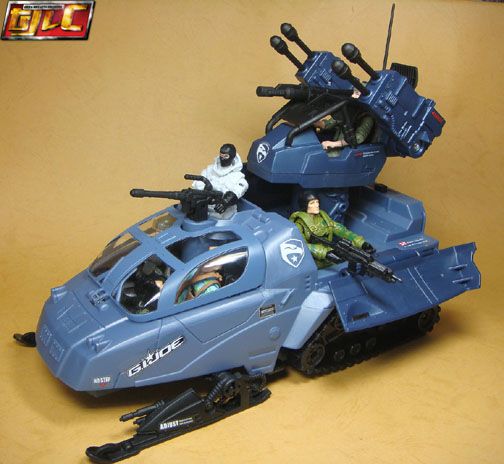 Gold