G.i. Joe Rise of Cobra Night Raven with Air-Viper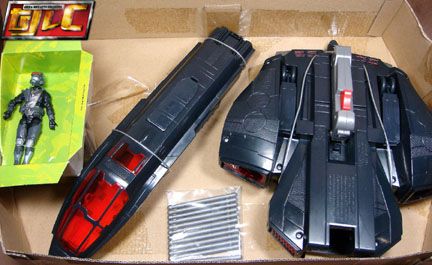 Even at the sale price I still didn't feel the "wow" factor for this purchase, I guess it doesn't really "fit" in as a replacement for the original Night Raven.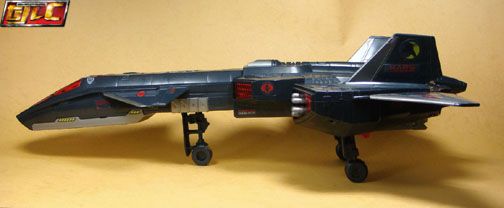 Non-rolling wheels..??! What the???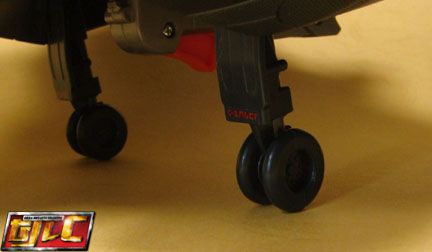 *WARNING! One time assembly only! But you can try to poke a screw driver in here to try to dislodge the lock so that the Raven can come apart and be returned to the box (takes some patience but it is do-able. I just wish it was easier to do).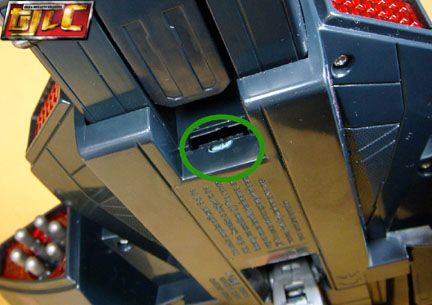 Lifting up the "air brake" releases the c0ckpit. One-seater only.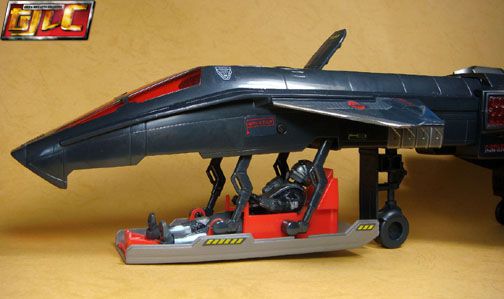 Firing missiles are released from the trigger, then you need to "c0ck" the jet like a shotgun before it can fire another salvo.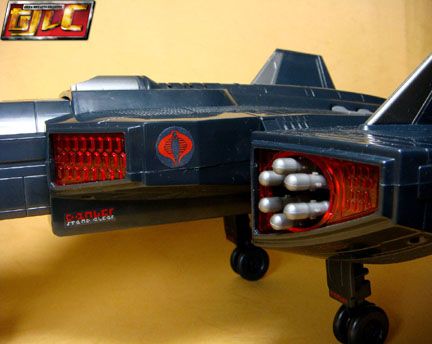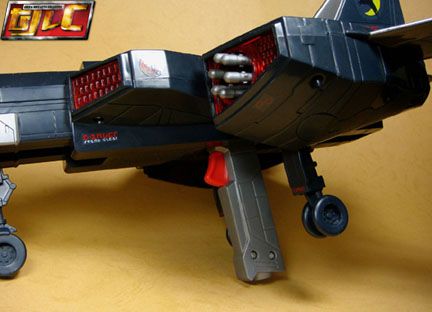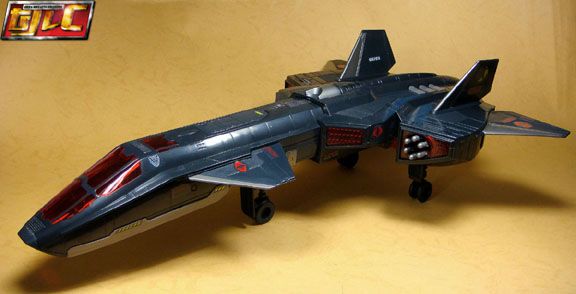 Gold