G.i. Joe Rise of Cobra R.H.I.N.O. with Rampage
Box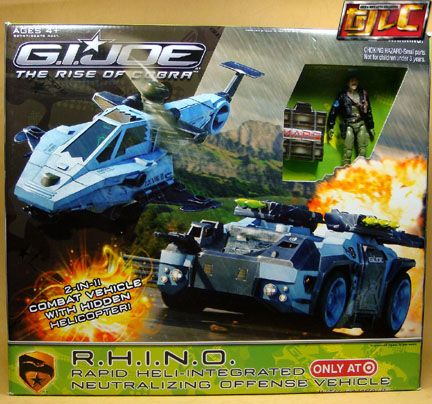 Rampage is actually a Sunbow Era character called "Heavy Metal", so folks trying to complete their "Classic Joes" might want to get him. Again, Hasbro doesn't give the driver a foot stand.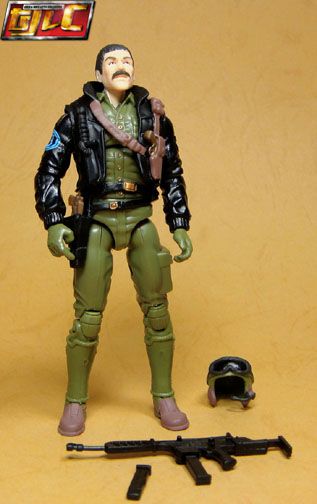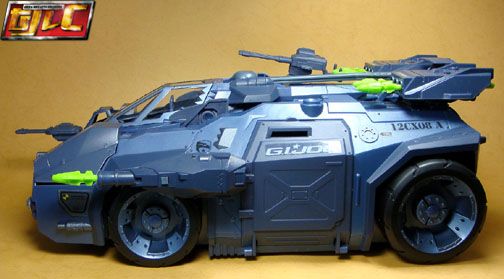 Seats for drivers.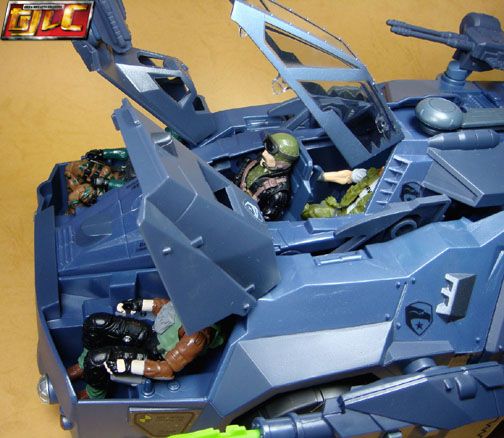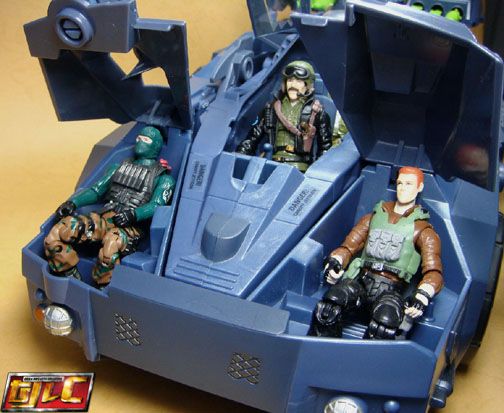 Interchangeable missiles and gun pods.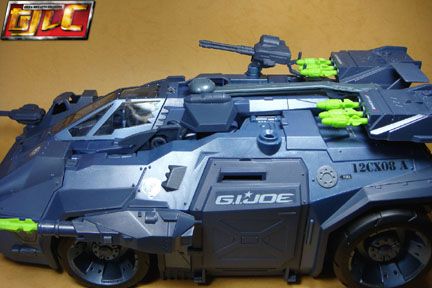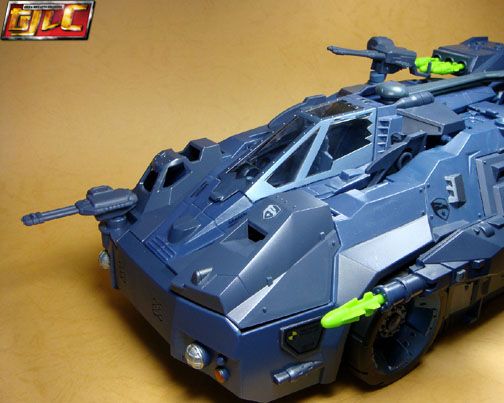 Air vehicle launches from the tank.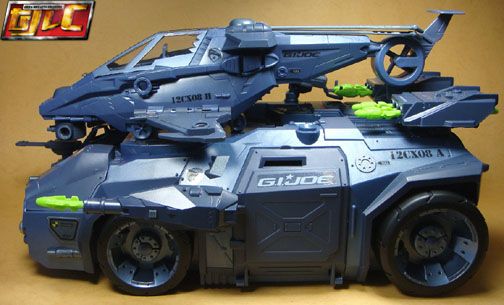 The Air vehicle is a two-seater.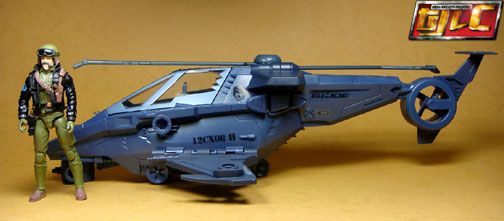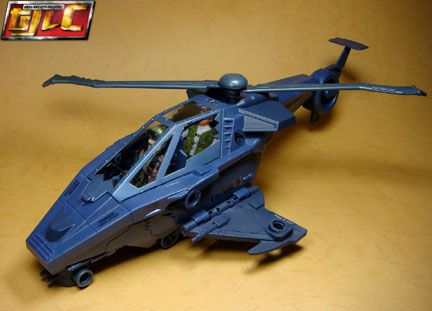 The ground vehicle.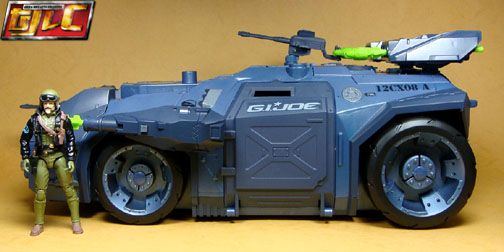 Figure transport ports on the left and right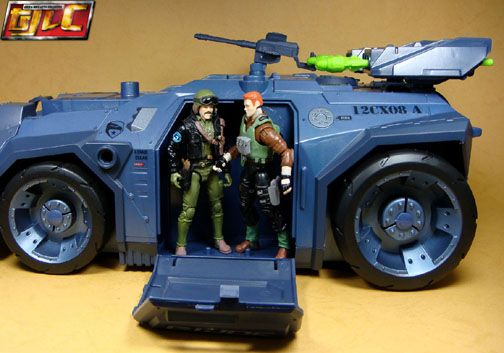 Seats for 3 Joes on the left and one seat on the right.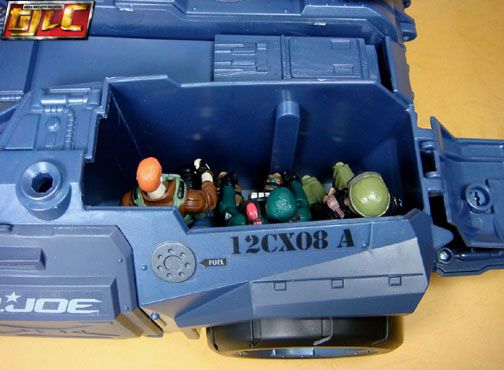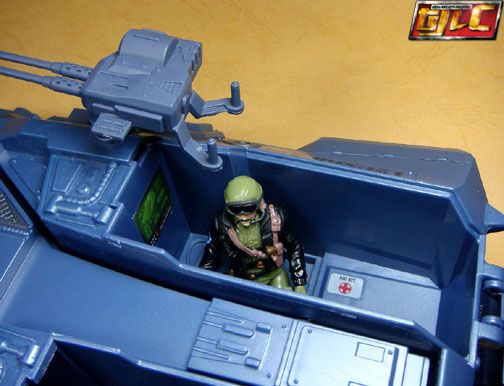 Turret hatch.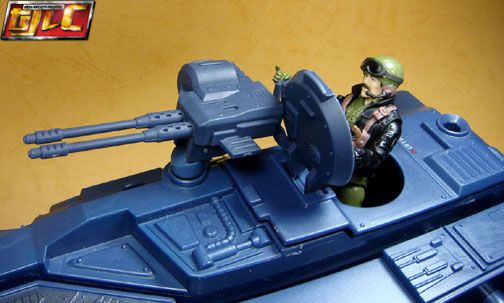 One of the best Joe Vehicles I ever bought.
Gold