G.i. Joe Rise of Cobra Tiger Claw with Leatherneck
Box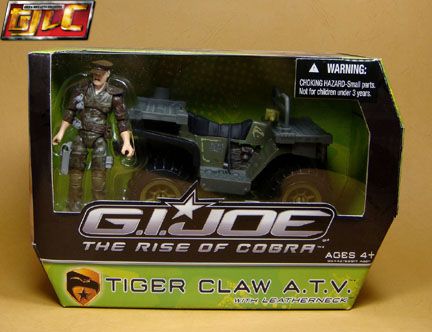 Vehicle is a retool of the old Cobra Ferret.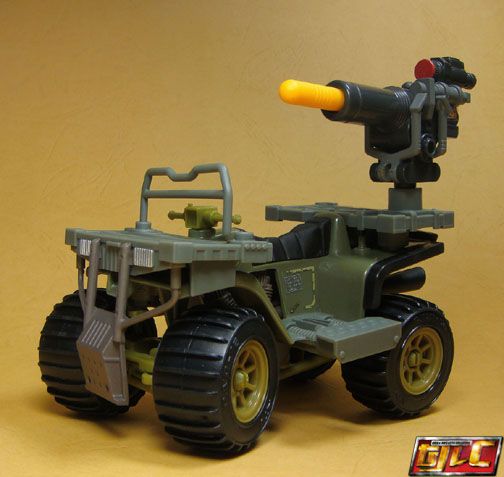 Leatherneck is a repaint of various Joe parts. It's a shame though because I think Hasbro has the parts needed to make an accurate version of Leatherneck.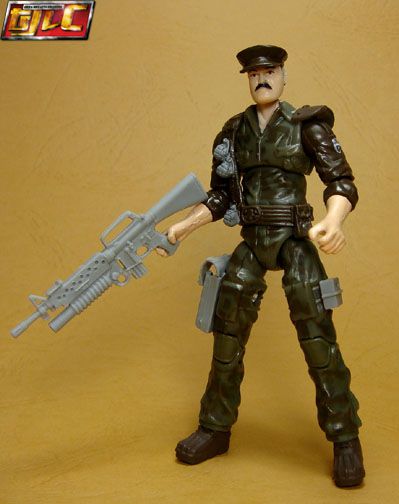 Comes with rifle and small pistol (holstered), no display stand (grr..).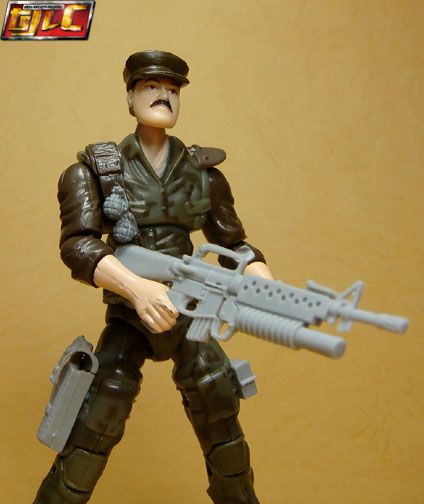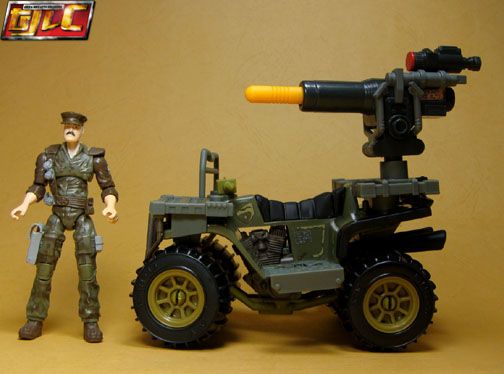 The missile launcher can be removed to be posed individually.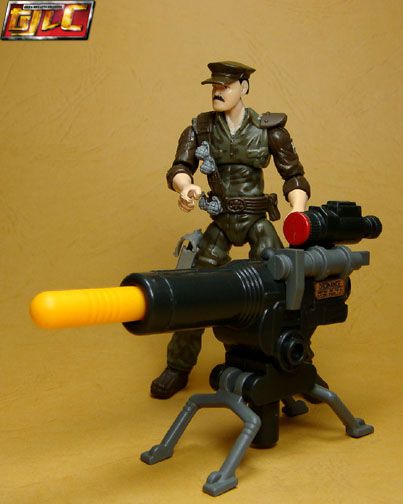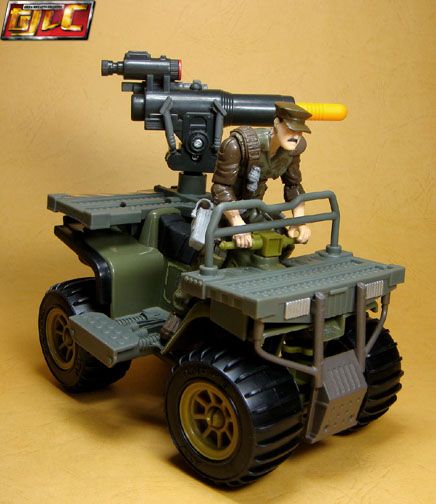 Gold