G.i Joe SDCC 2018 Roadblock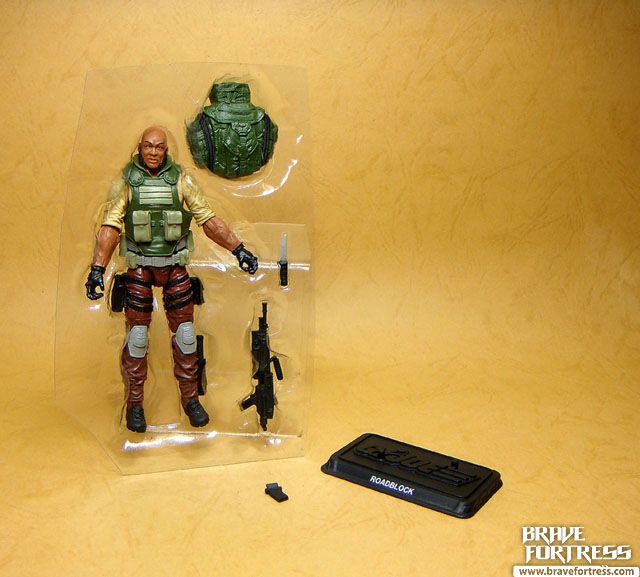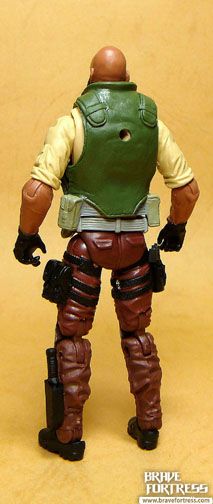 A backtrack of sorts. Since Roadblock is the only guy missing from my Renegades collection, I finally managed to score a really decently-priced one on Ebay. This figure was originally released as part of the "Revolution" multi-pack for the SDCC 2017. I didn't feel like getting the rest of the characters from the pack so waiting for Roadblock to pop up loose on Ebay seemed like the best way to go.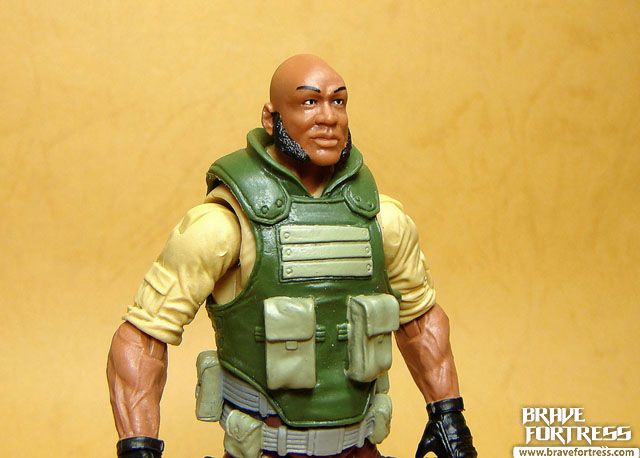 Roadblock comes with a pistol and knife.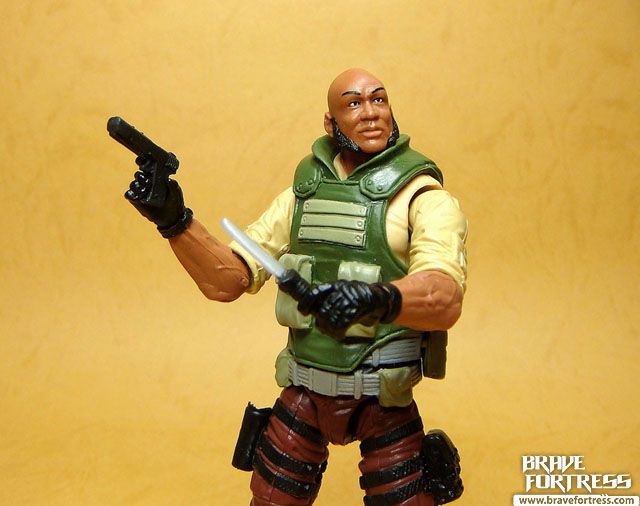 Pistol can be holstered, knife can be sheathed.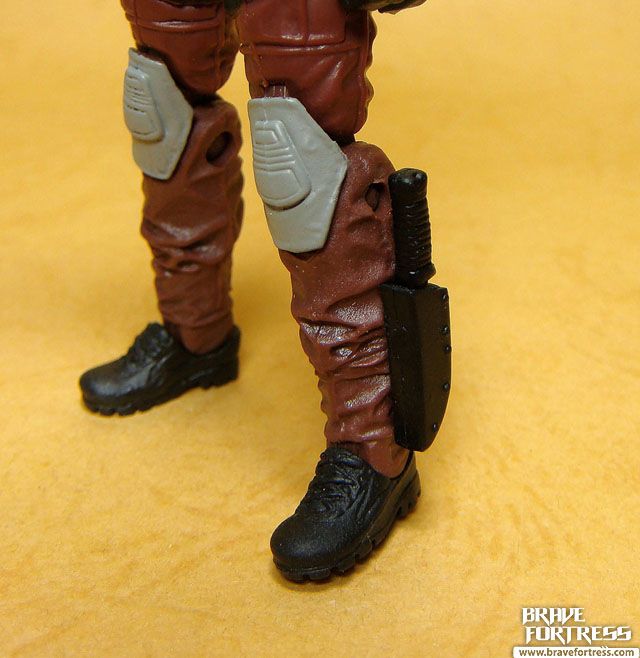 He comes with a backpack. The garter straps can be used to hold down his machine gun on the pack.

His pack has a "secret" flashlight holder inside.

He also comes with a spare knife.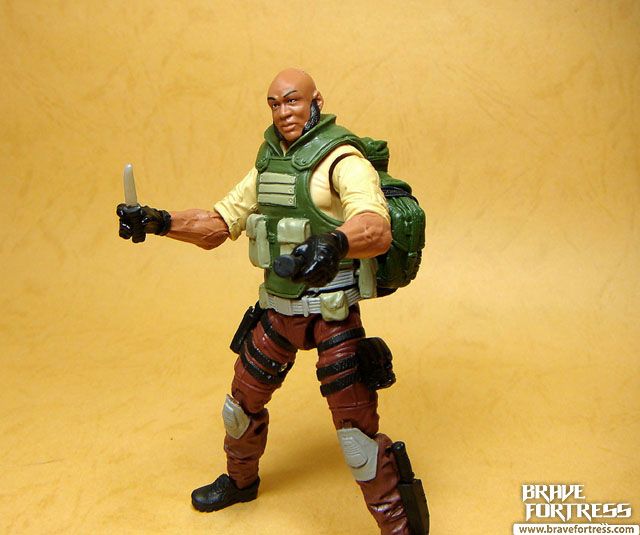 Lastly, Roadblock comes with a machine gun. It's not his usual .50 cal, but I guess it'll do.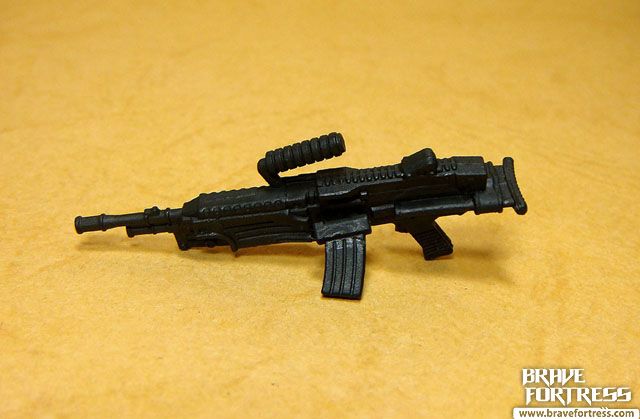 The ammo clip comes off easily, so be sure not to lose it. Popping it back in is a bit tricky, you have to enter at an angle and not do a straight lateral plug in.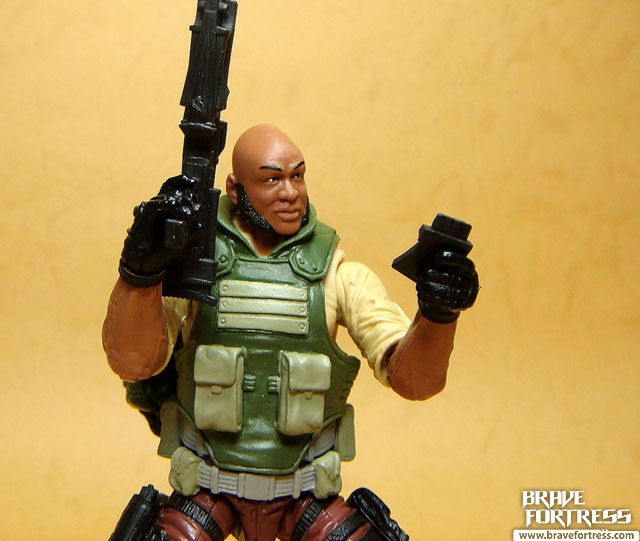 Yo Joe!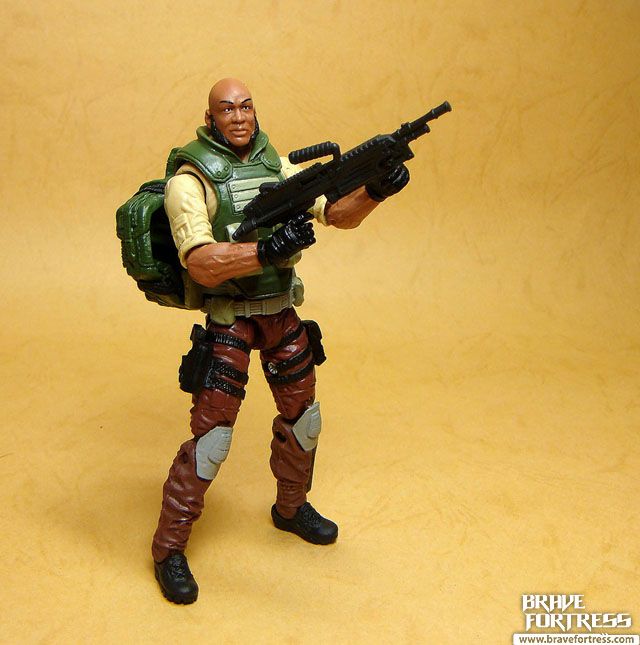 A slight annoyance, his beard tends to get in the way of his head's rotation, it lands on his shirt collar. As a result, he can't really look to the side straight on, as the beard pushes his head up at an angle. Oh well…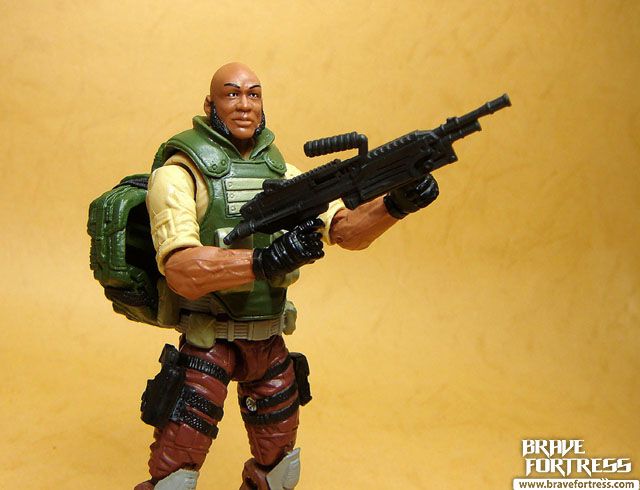 Gold