G.i. Joe Slaughter's Marauders 7pack
-Red Dog
-Mercer
-Bull
-Spirit Iron-Knife
-Lt. Falcon
-Low Light
-Barbecue
G.i. Joe Slaughters Marauders 7pack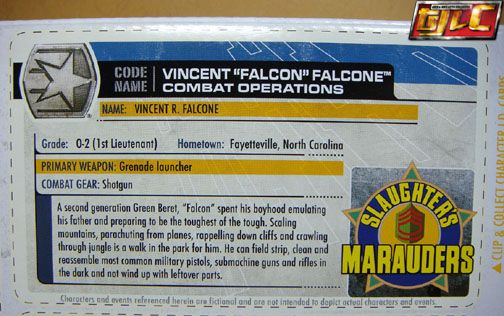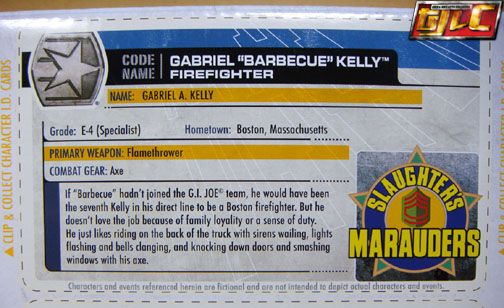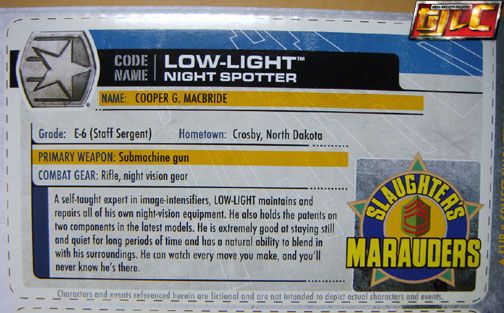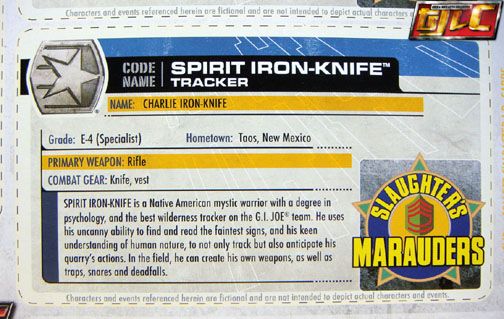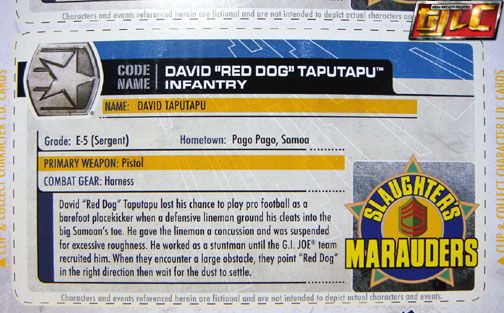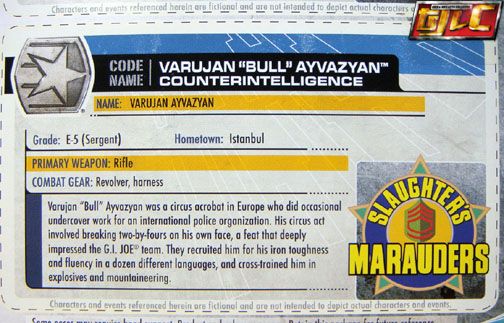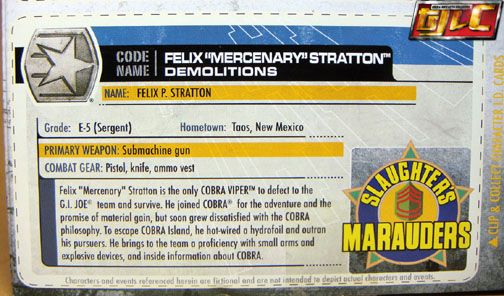 Mercenary (Mercer)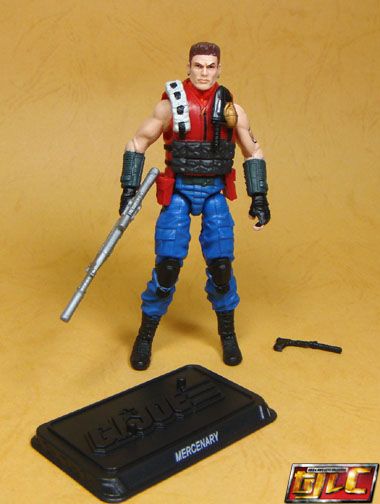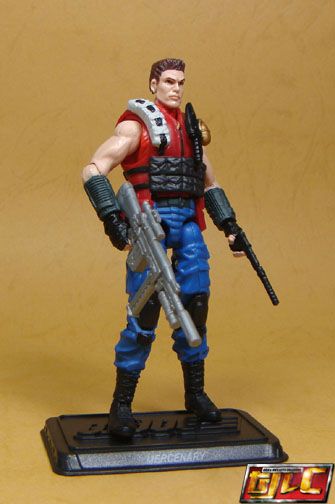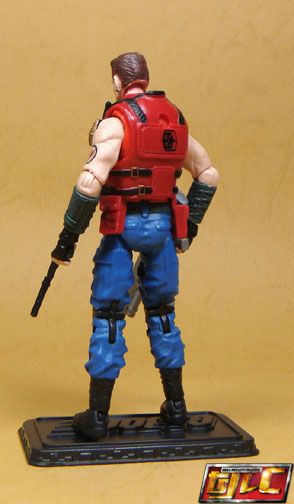 Pistol with silencer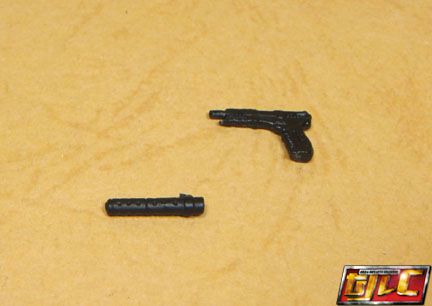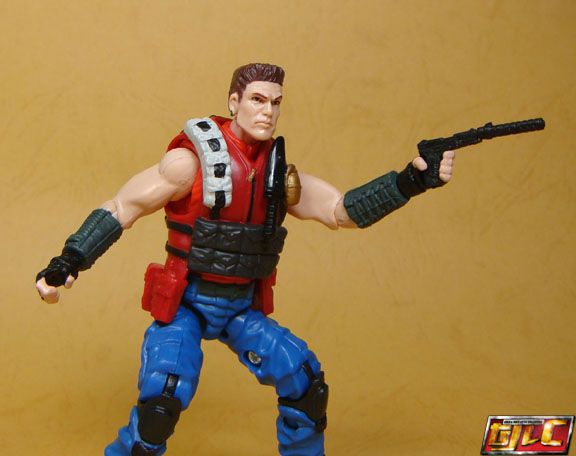 I'm not sure how I feel about Hasbro using the Alley Viper vest instead of the old Cobra Viper vest here.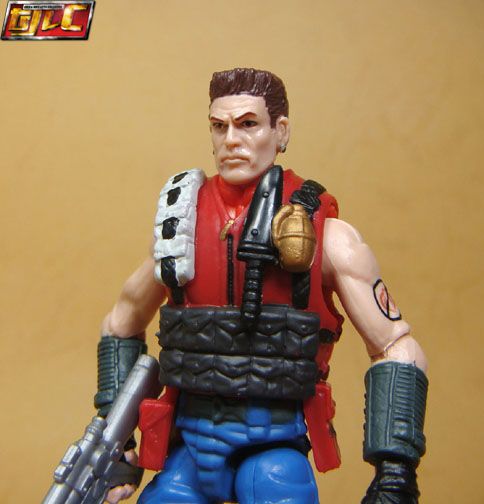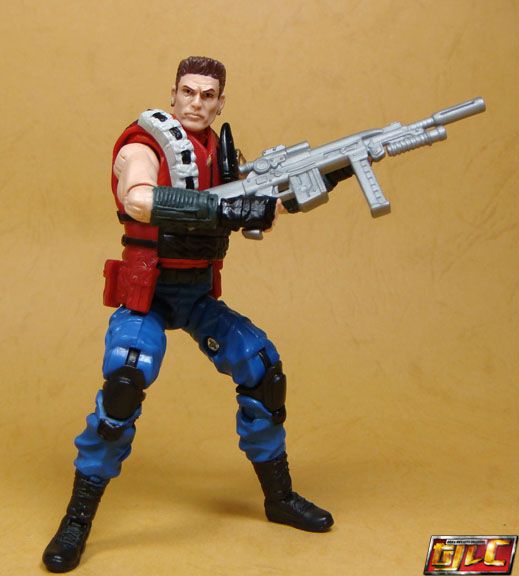 Red Dog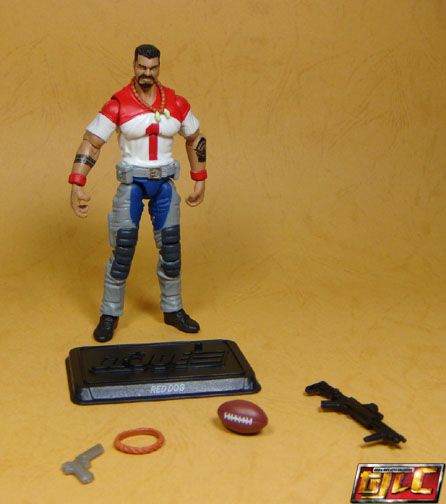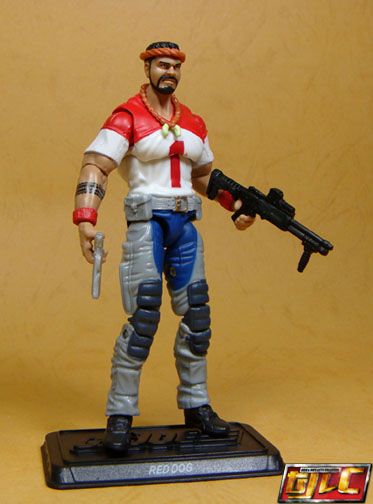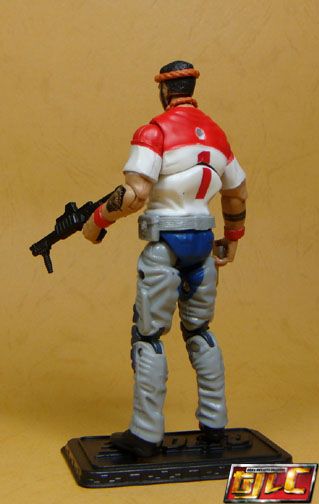 I can't say I like the beard, I wish it was clean shaven instead like in the cartoon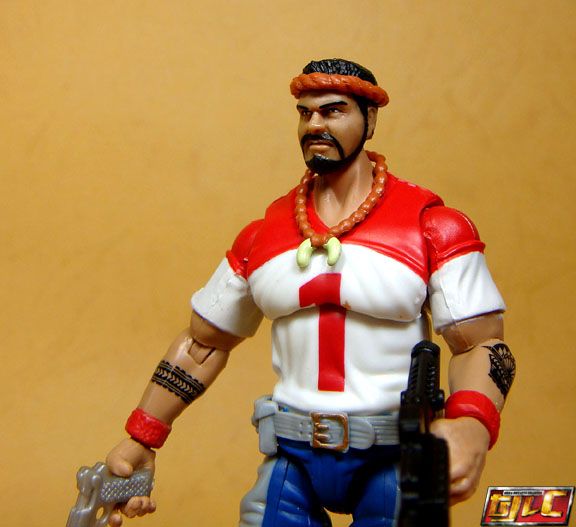 Comes with a football, the football has a groove inside for the fingers to slot into.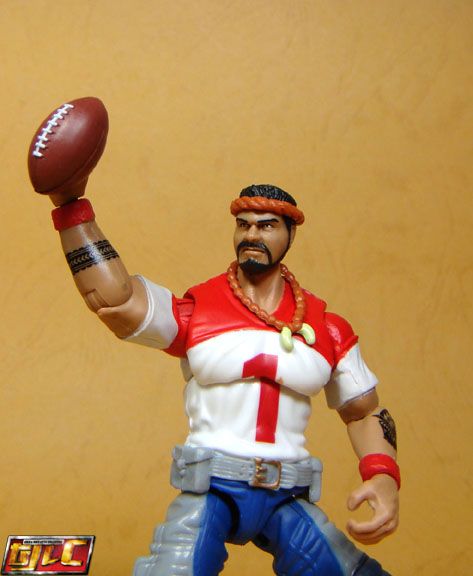 Bull (Taurus)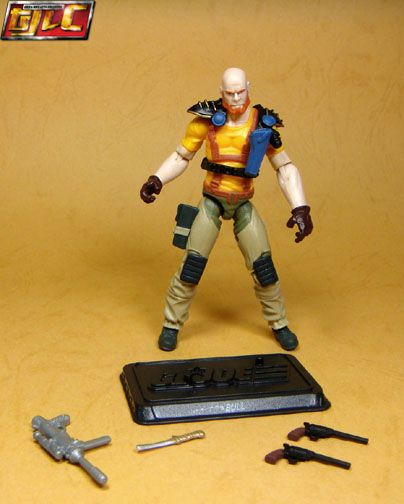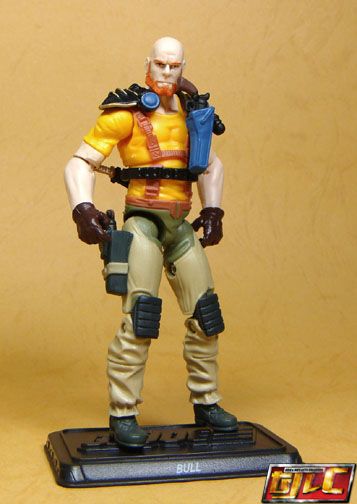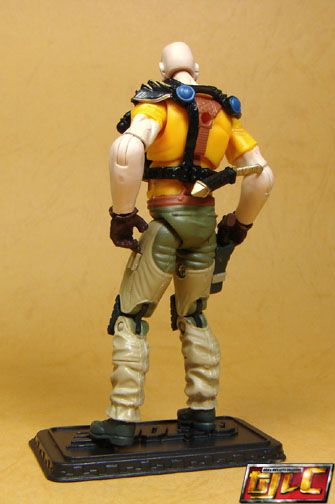 Love the headsculpt on this guy.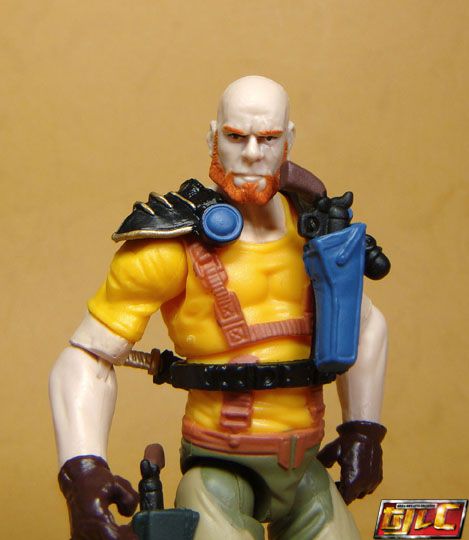 Sheathe for his knife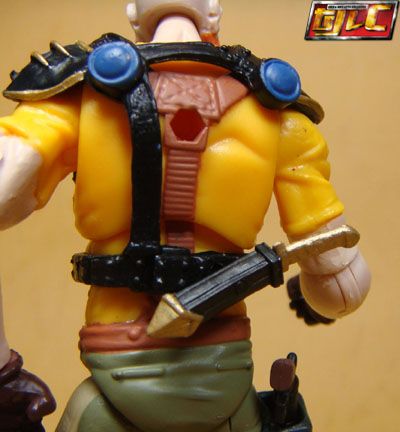 Pistols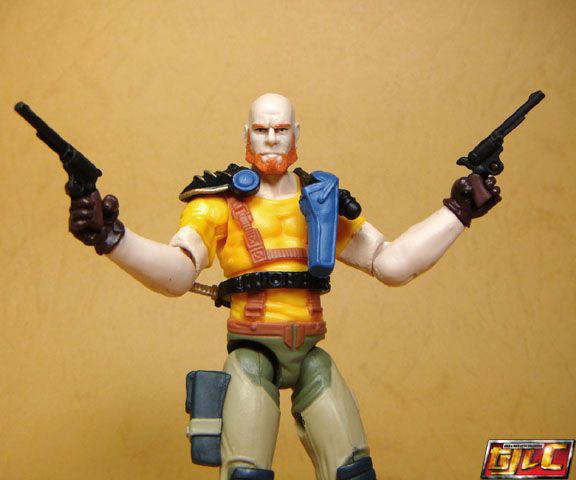 Sigh…. I wish they didn't use those legs from the Black Dragon Pilot figure, those knees are the worst!

I decided to switch his guns with Red Dog's since it seems to work better with their corresponding colors IMHO.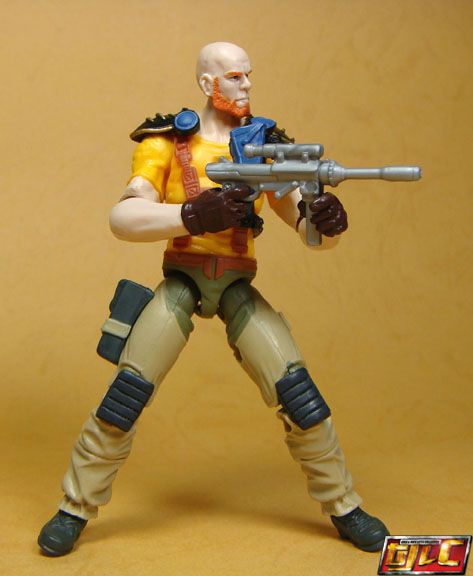 Slaughter's Renegades!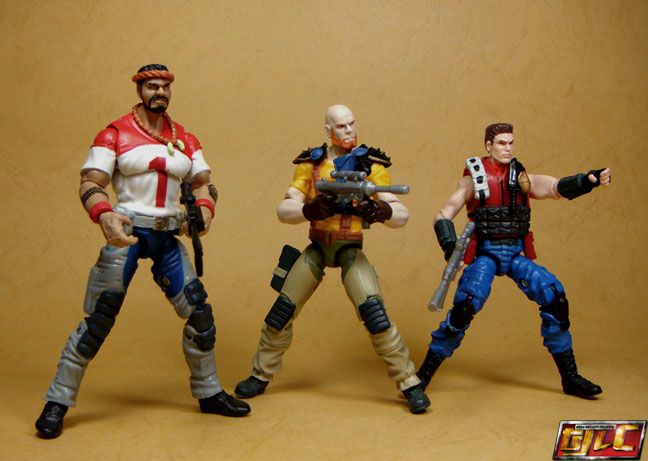 Lt. Falcon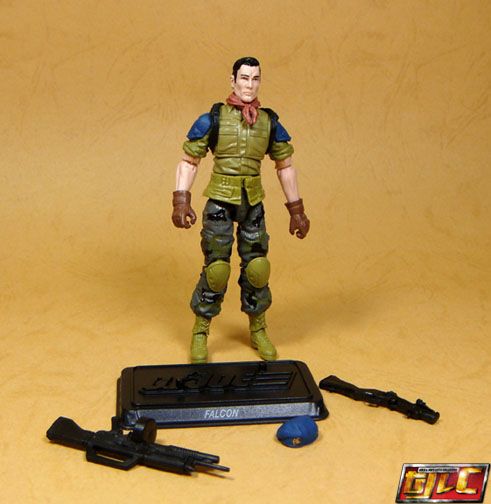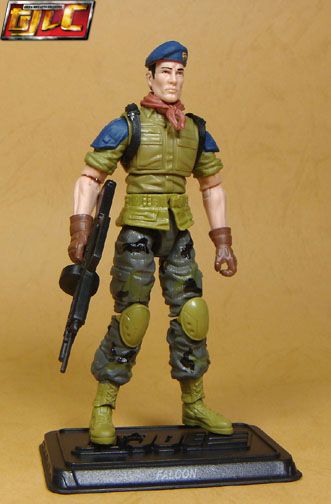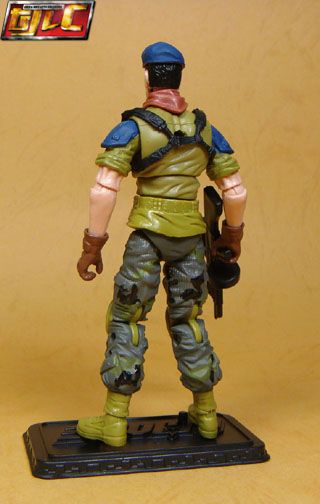 Removable beret

Man.. I hope they repaint this figure to match the classic colors soon. It's an improvement over the old 2pack figure.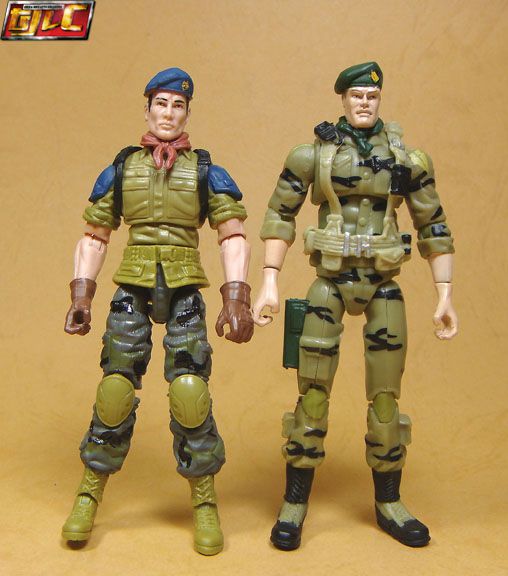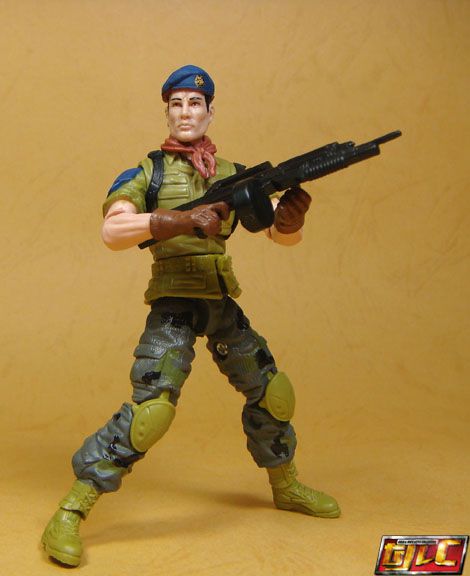 Low Light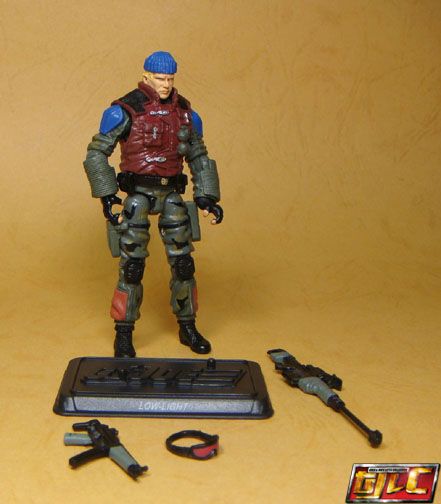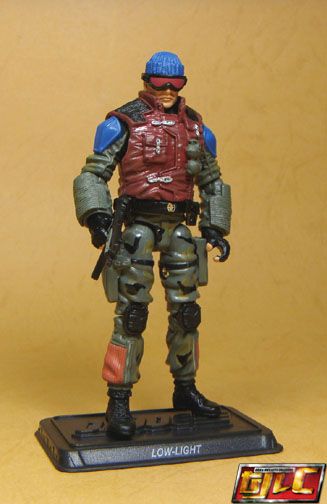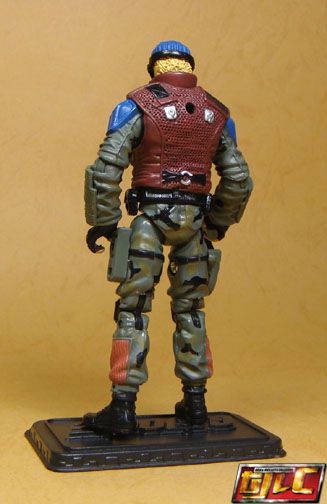 Low Light's gear has been drastically trimmed down. No backpack or any of the cool stuff that came with the POC version.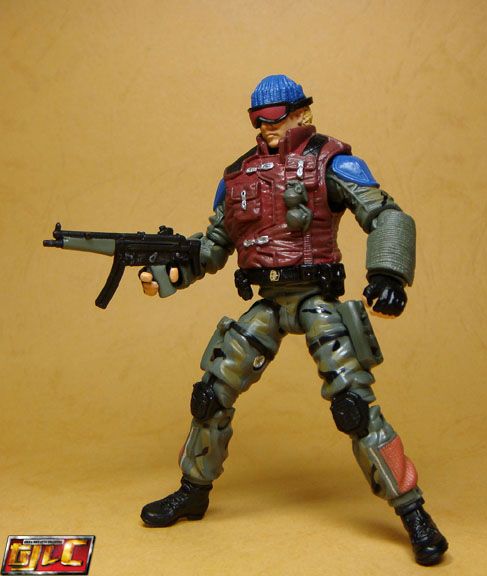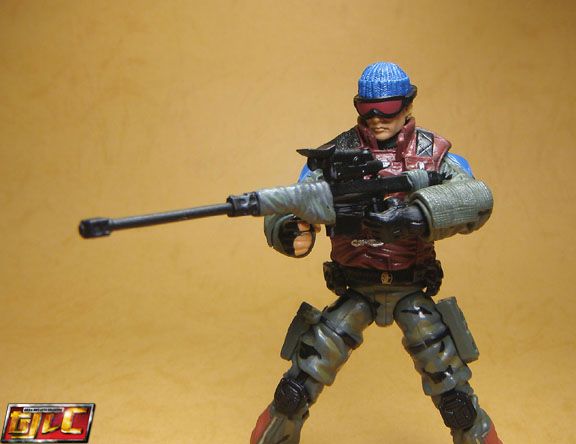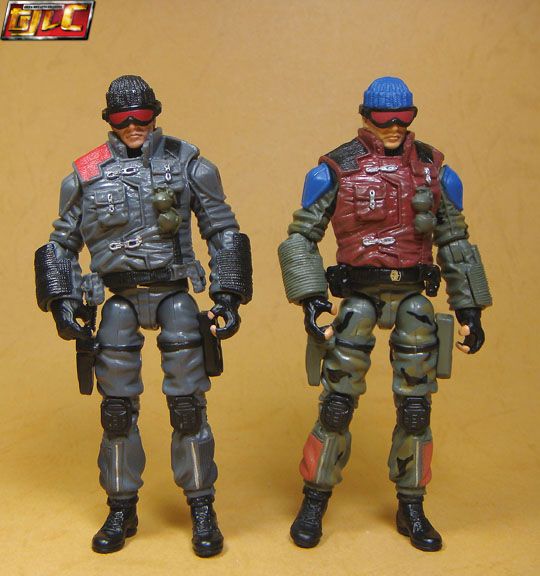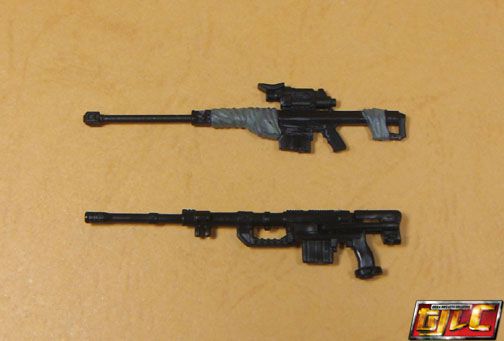 Spirit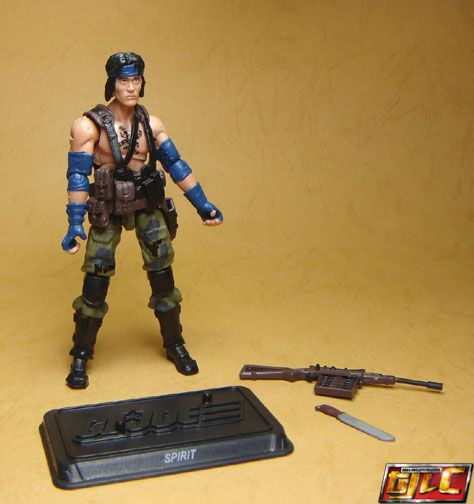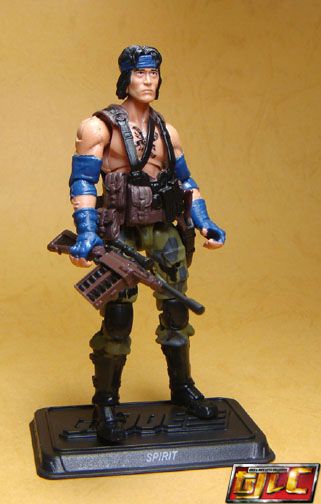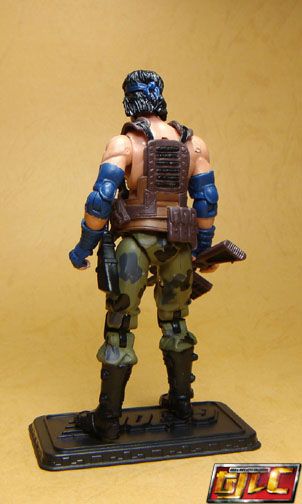 Repaint of the POC Spirit, sans the vest and comes with the rifle from the 25th figure.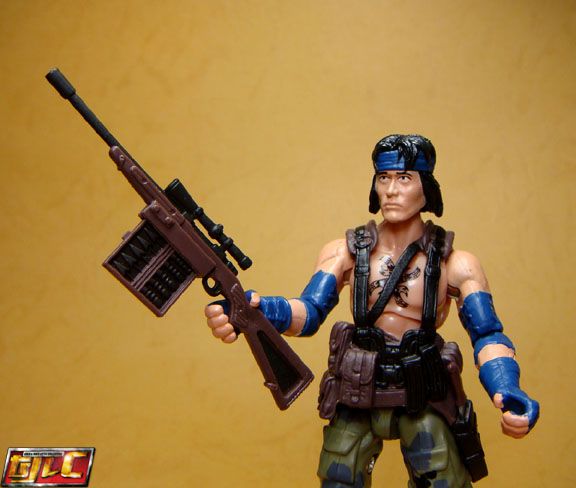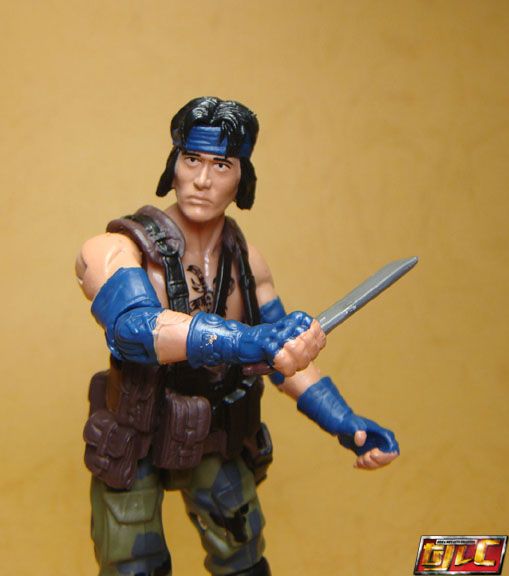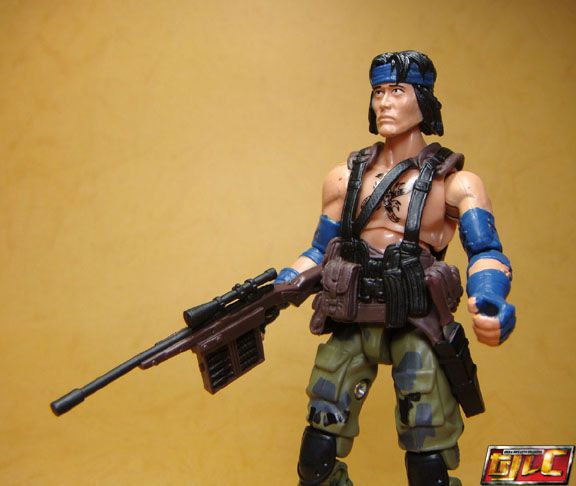 Barbecue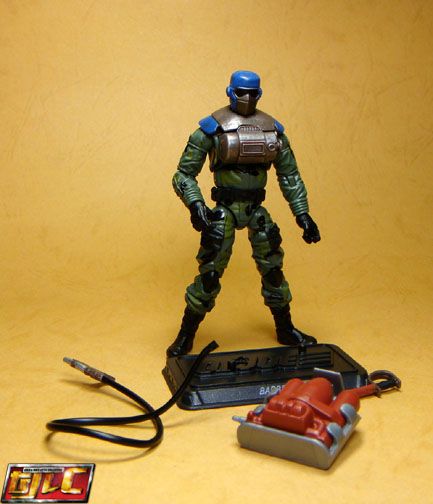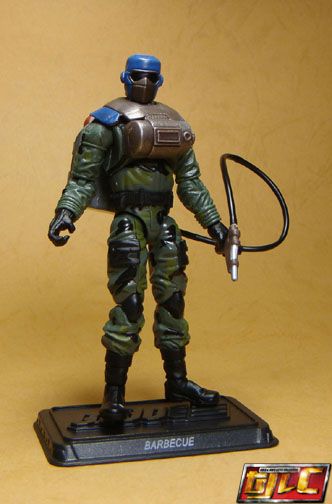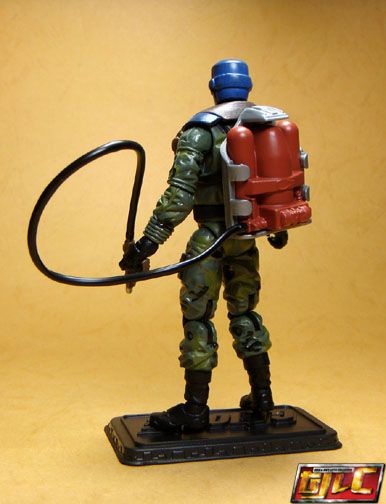 Why they didn't give an "elite" team member a single gun to bring to battle is beyond me….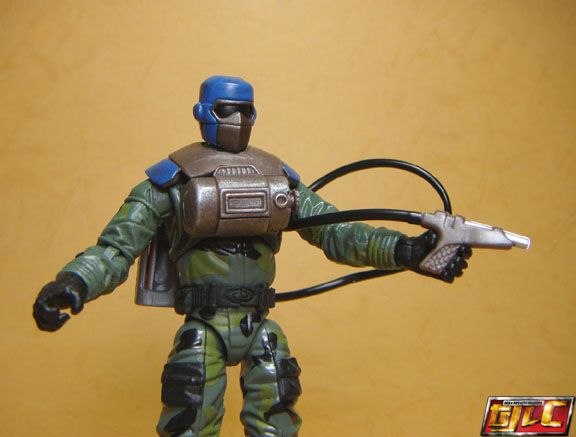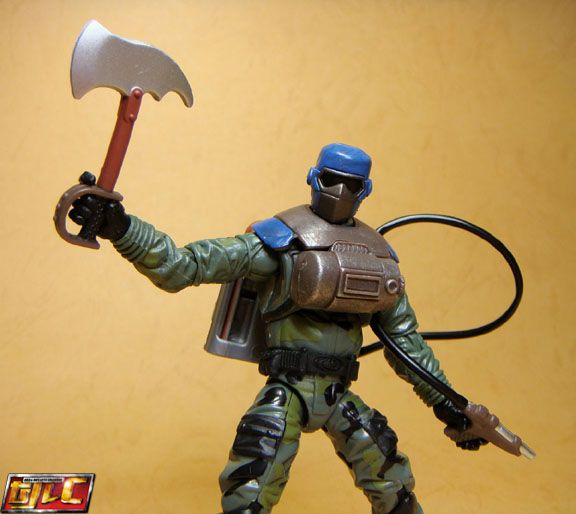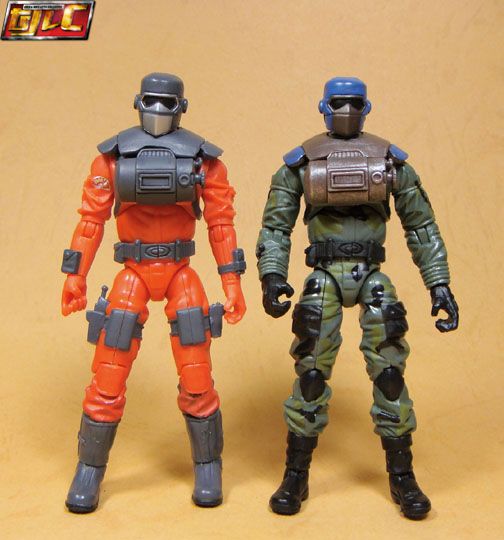 Slaughter's Marauders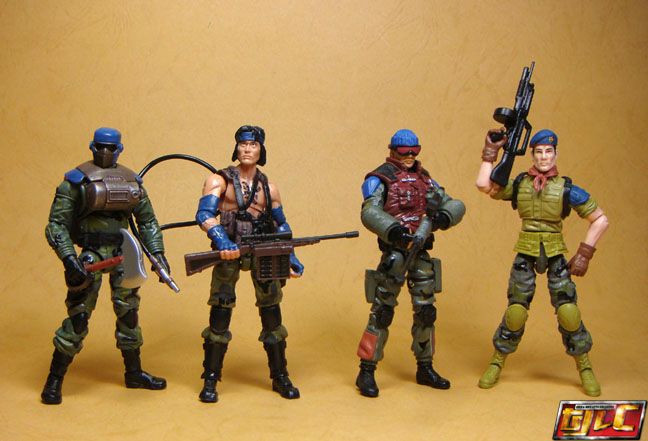 Sgt. Slaughter's Elite G.i. Joe Team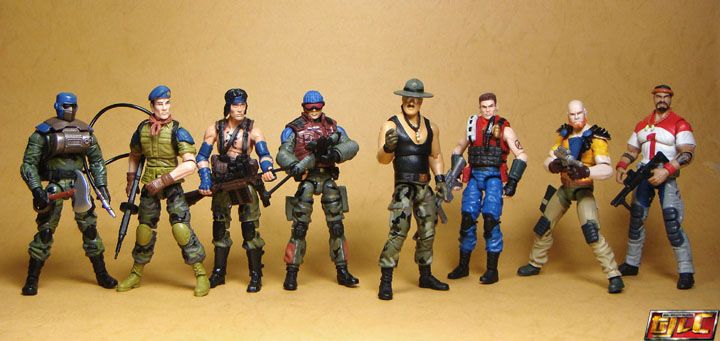 Gold