G.i. Joe Slaughter's Marauders Lynx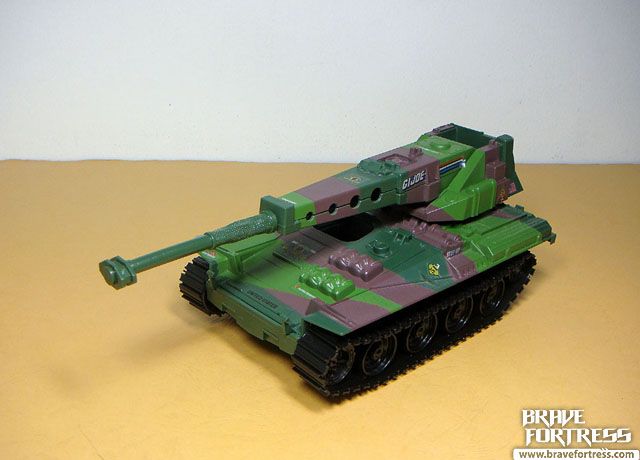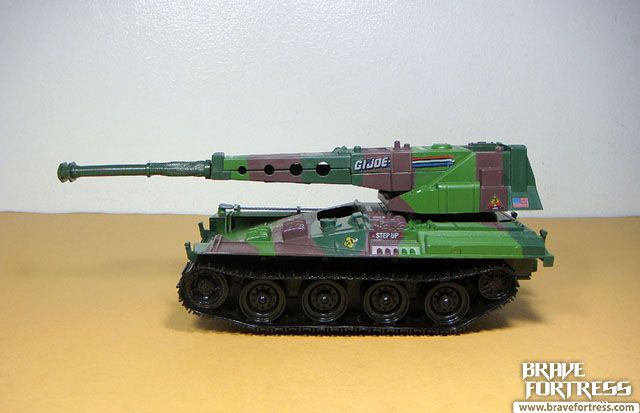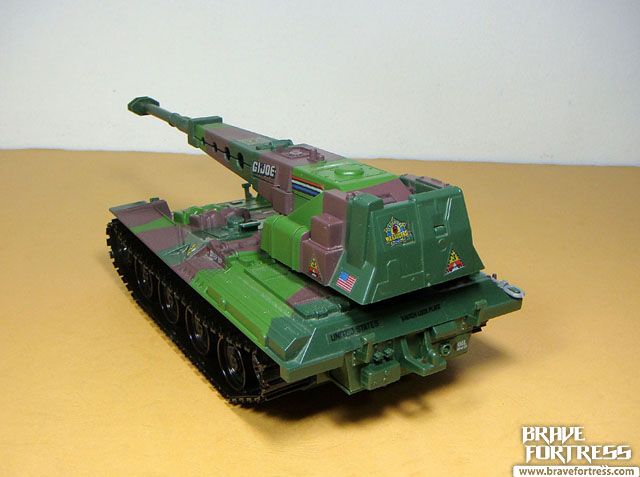 This vehicle appeared in the early DIC G.i. Joe cartoons. It's a retool of the G.i. Joe Wolverine Tank.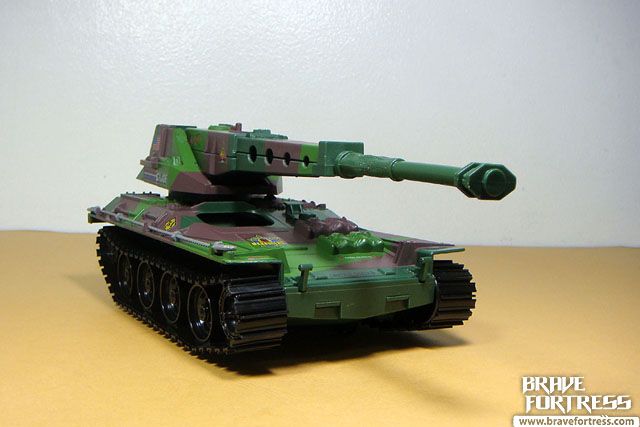 The always "easily lost" tow cable.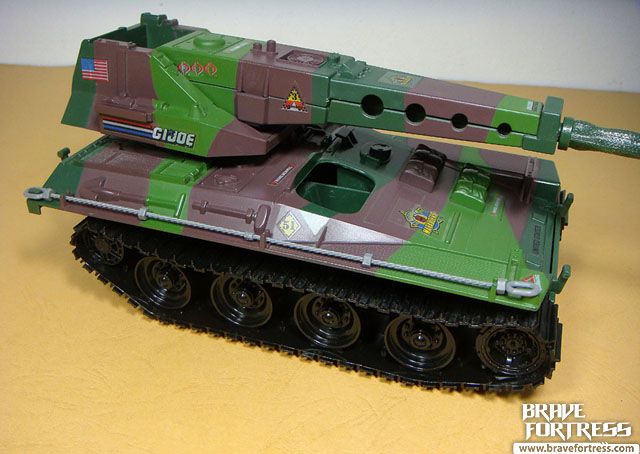 Modern Era figures seat in decently enough, they should ideally go in deeper (about chest deep) to prevent obstructing the turret when it turns, but the new longer legs prevent this.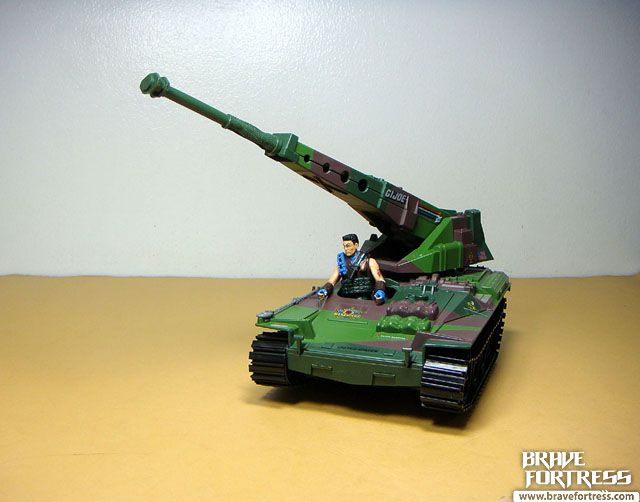 Gold