G.i. Joe Target Exclusive Ultimate Battle Tank set.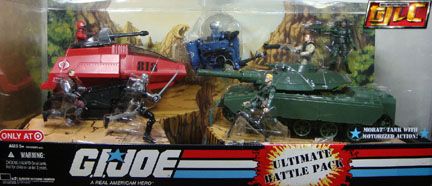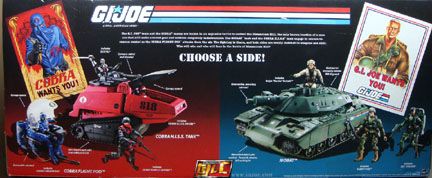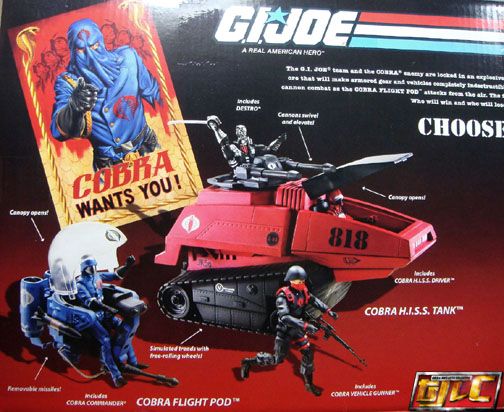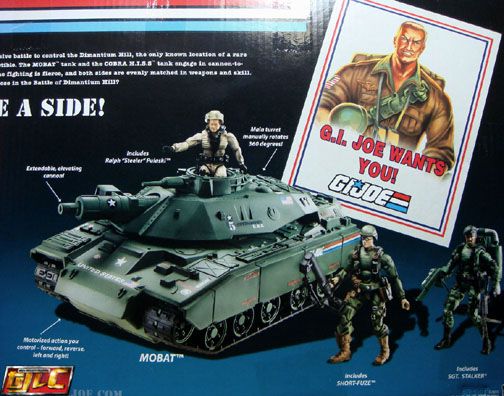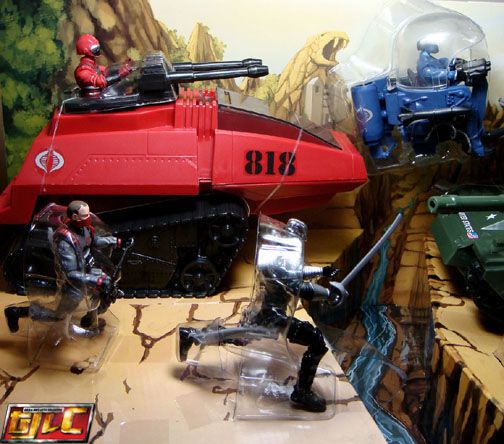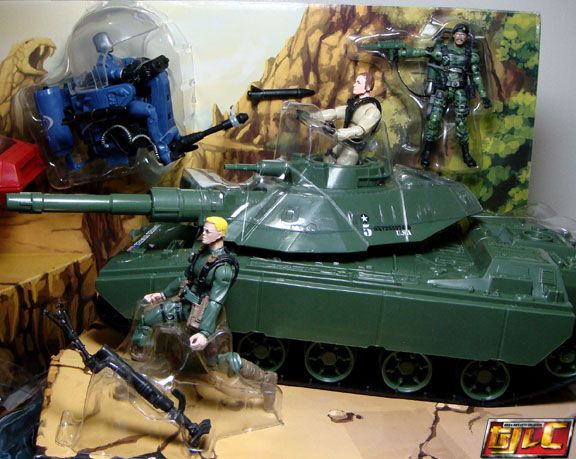 Red HISS vs the Mobat Tank.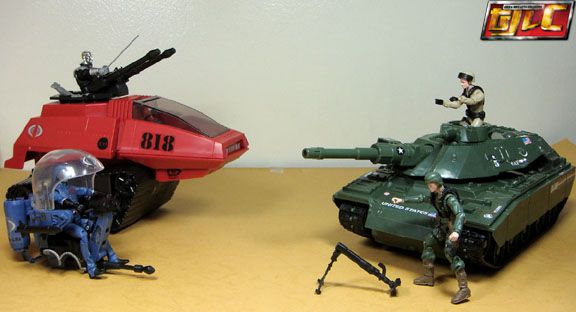 Red HISS is a nice complement for Destro.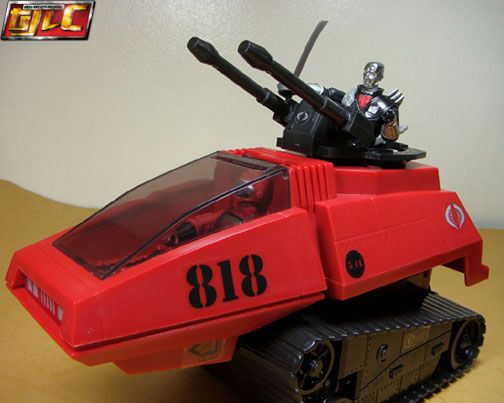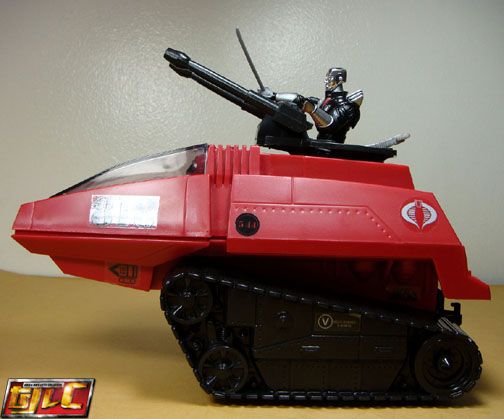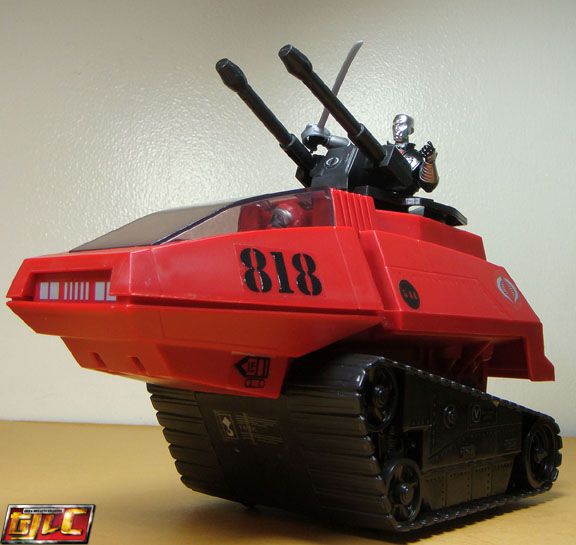 Blue Trouble Bubble for Cobra Commander.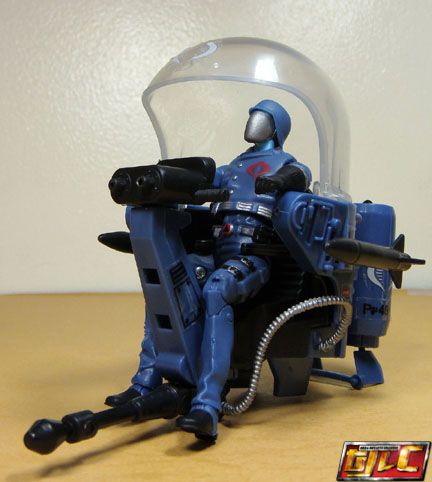 Cobra Commander here is just a repaint of the first version. The one from the DVD 5pack is still the best CC (note: Cobra Commander's helmet is packed in with the display stand).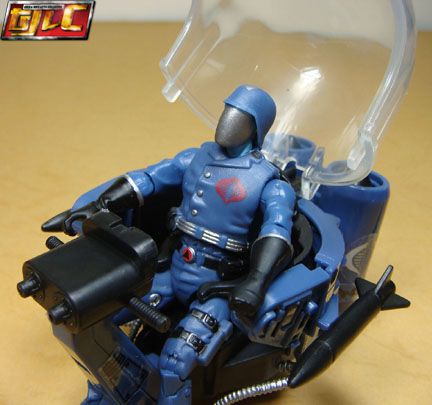 I didn't bother removing Stalker from the packaging.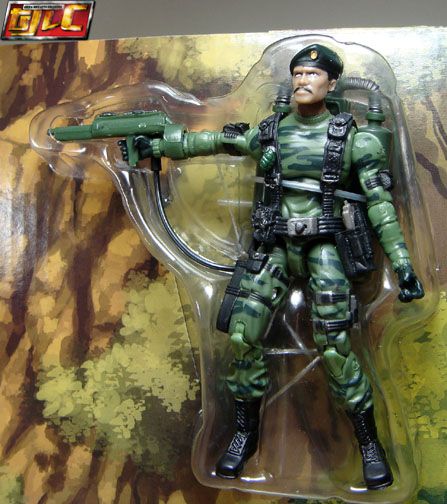 Cobra Gunner.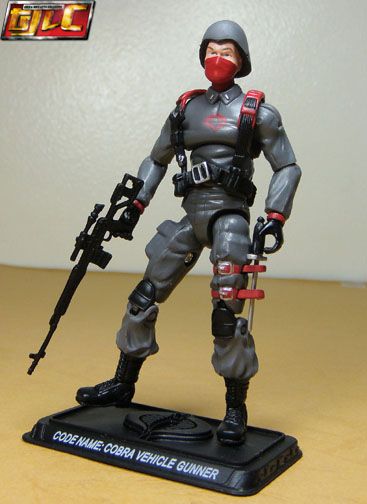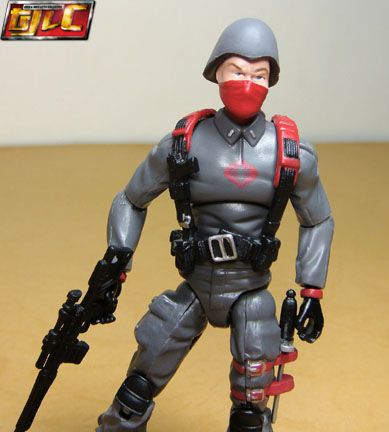 Short Fuze here hails from the original 13 GiJoe agents.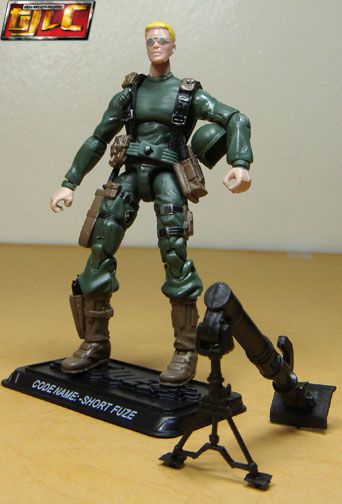 "Whitey" repaint of Rescue Doc headsculpt.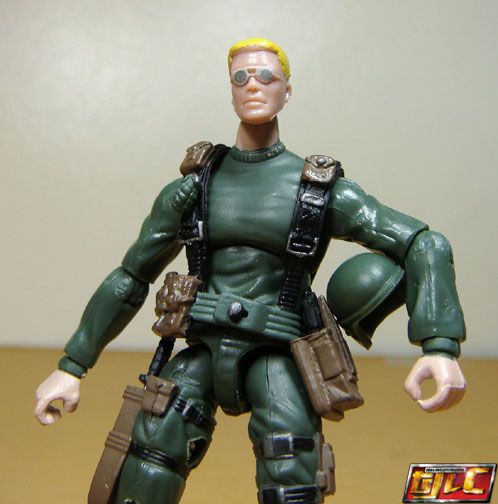 Last but not least, the GiJoe Mobat tank, comes with a repaint of Steeler.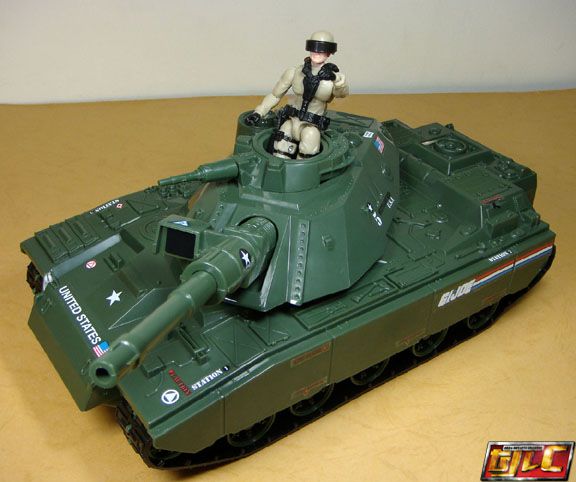 The tank is motorized (requires 2x size D batteries. Batteries not included). Pointing the little turret will send the tank going forward, left, right and reverse. No extra weapons or gimmicks like rockets or opening compartments though.
Retracting cannon muzzle.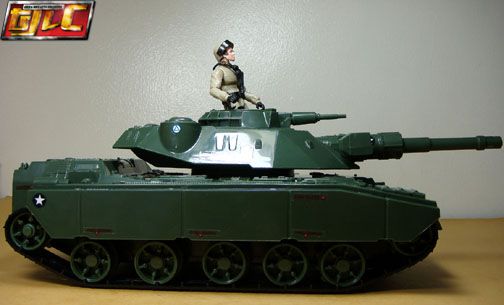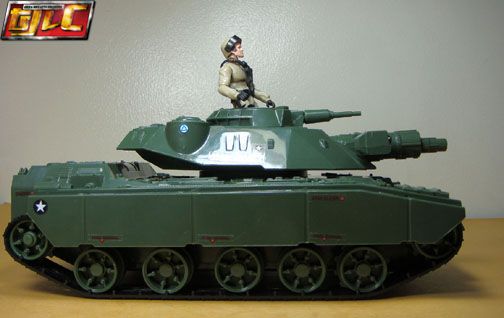 YO JOE!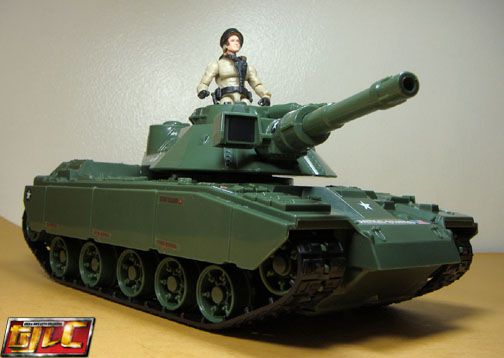 As great as this set is, I guess the only reason to get it is for the Mobat and Short Fuze.
Gold