Tiger Rat
VTOL (Vertical Landing Take Off) capabilities.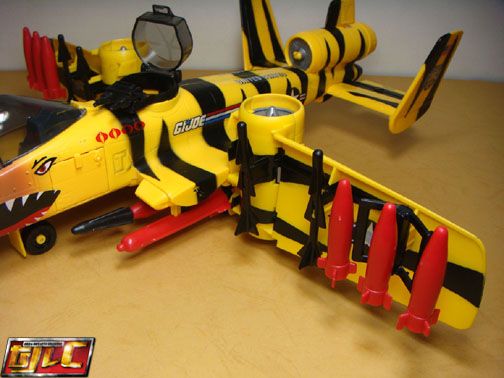 Dorsal turret.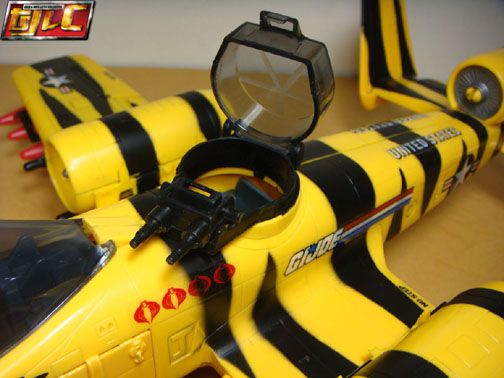 Comes with "Tiger Force" Wild Bill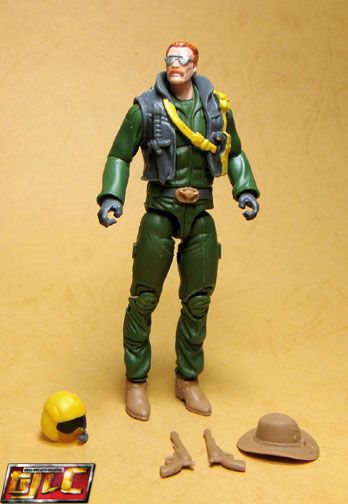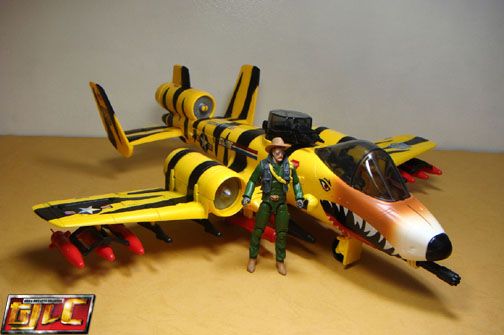 Similar to the regular Cobra Rattler, this one also comes with swappable "damage" parts. Though the stickers might get in the way.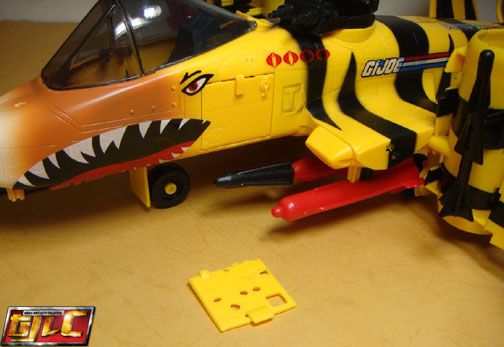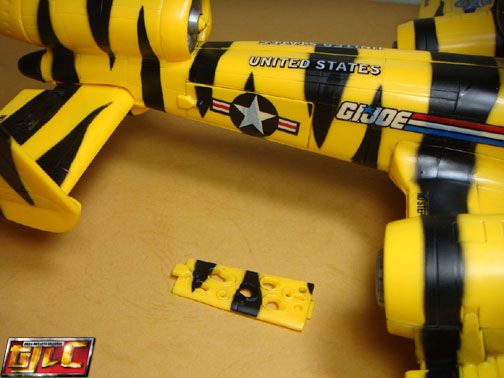 Suprisingly, Wild Bill fits into the c0ckpit with his hat on.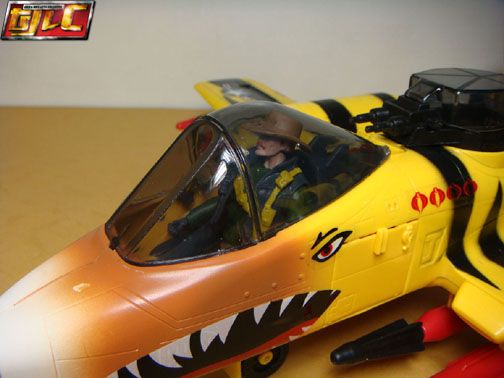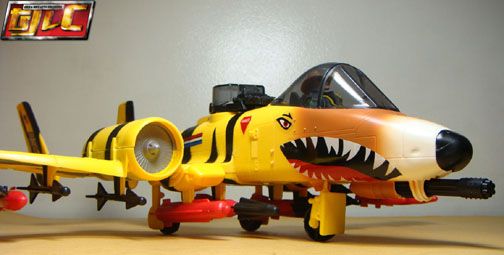 The Tiger Force never actually appeared in the cartoons. I don't think they came out in the comics either.
Gold