G.i. Joe The Dreadnoks 7 pack
-Zanzibar
-Road Pig
-Gnaw
-Zandar
-Thunder
-Burn Out
-Zanya
Zanzibar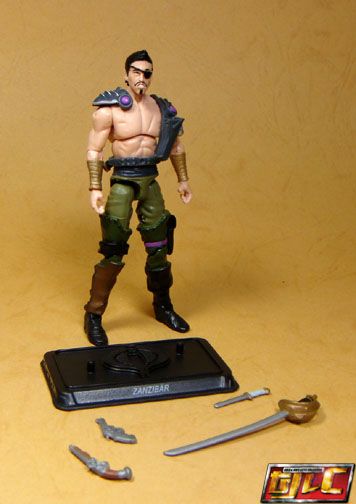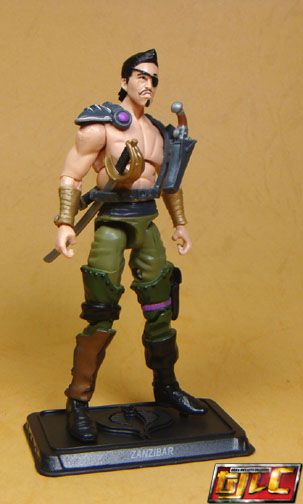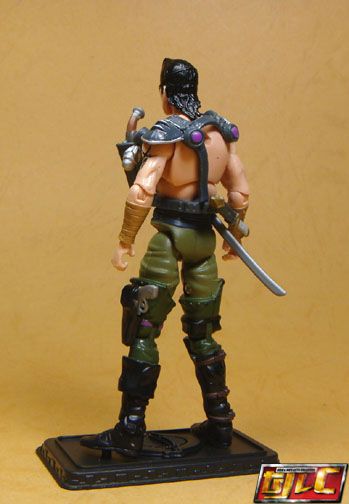 Boy, am I glad they didn't use real hair for this figure like on the vintage one, that was the biggest turnoffs for me back then.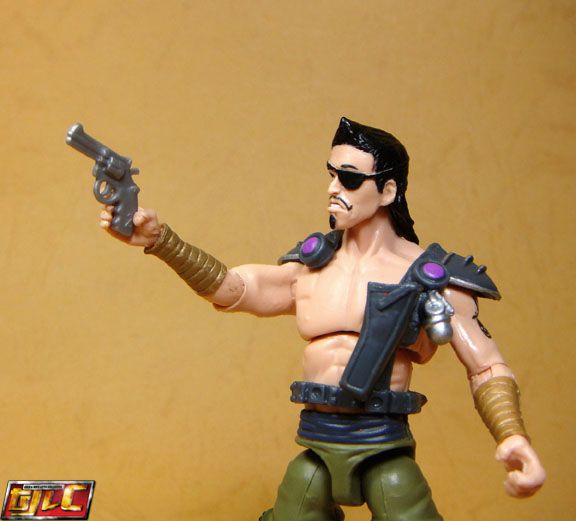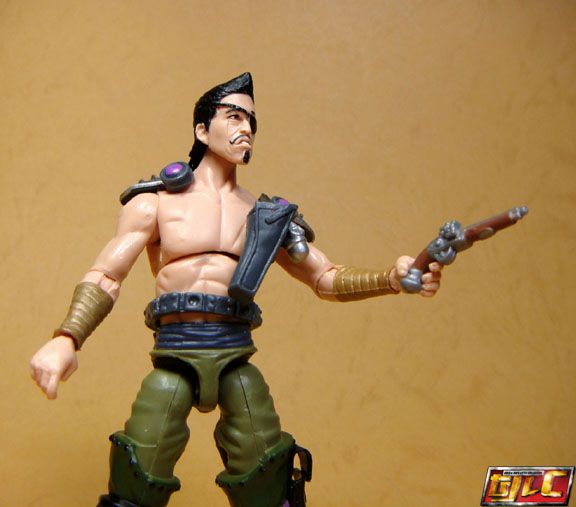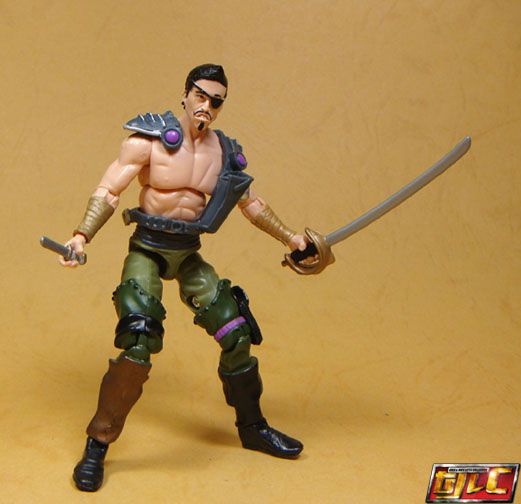 Zanya (Zartan's Daughter from the Devil's Due Comics)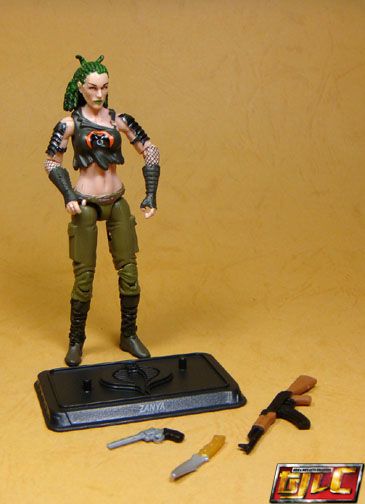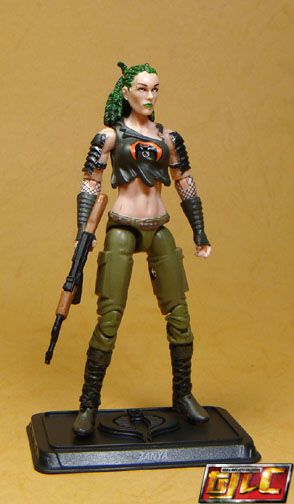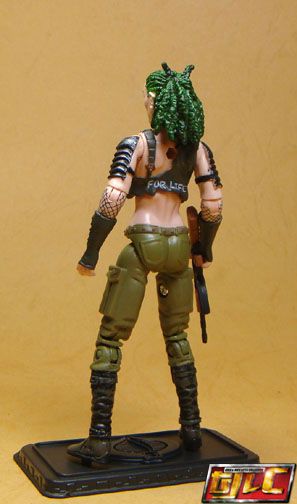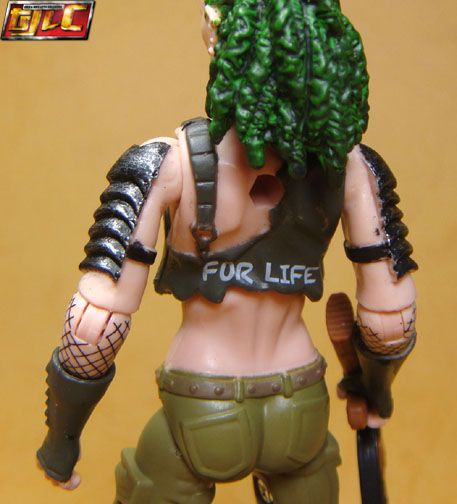 Good sculpting here, certainly better than on Zarana.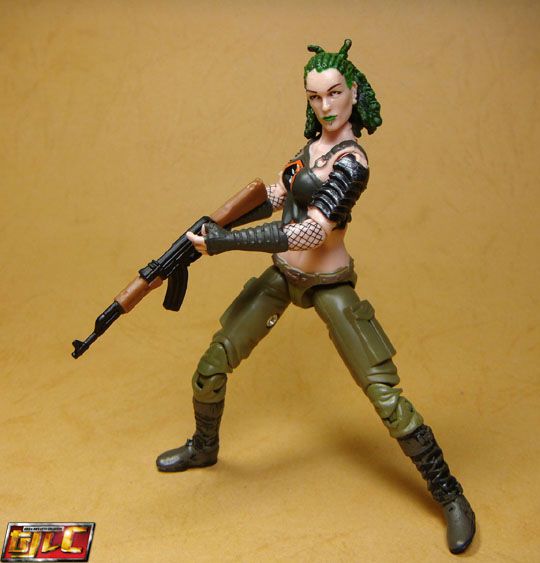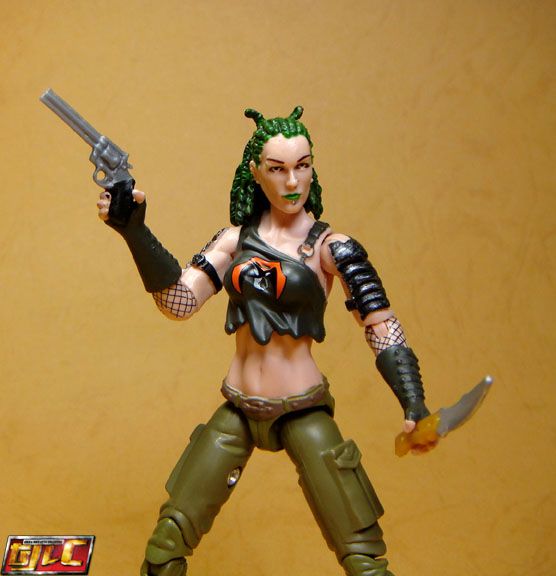 Zandar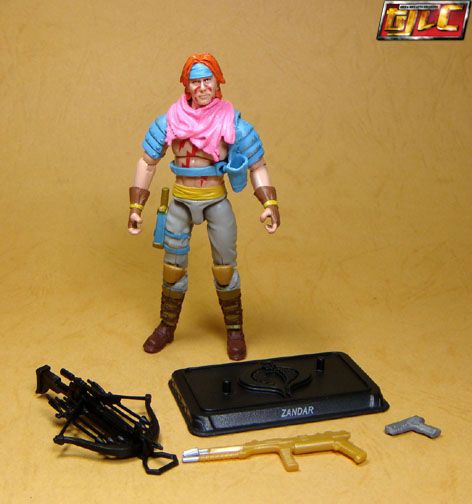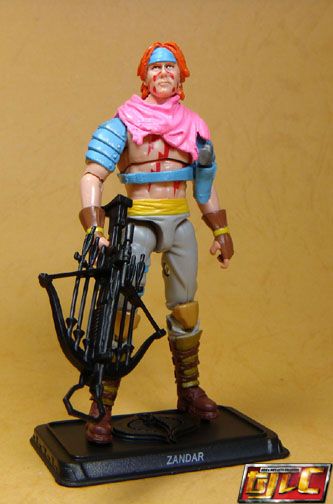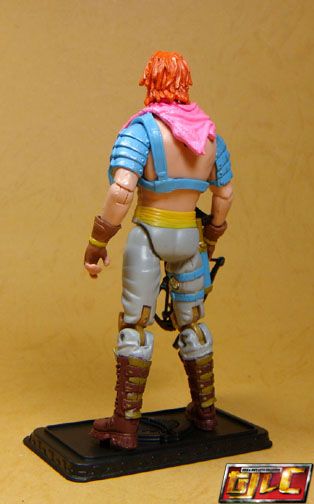 Another long requested figure finally rolls out.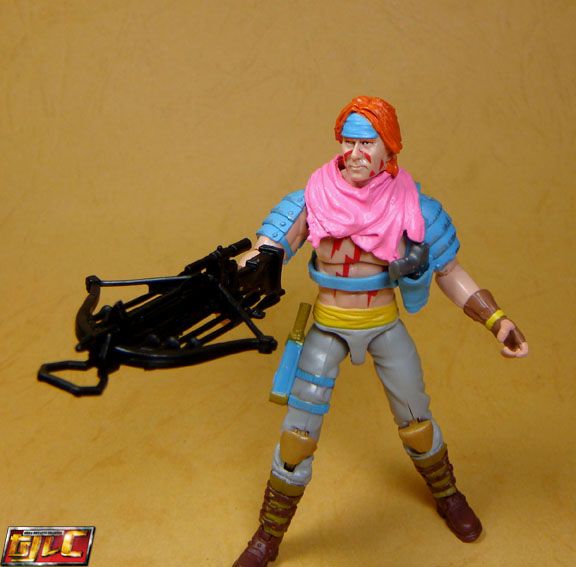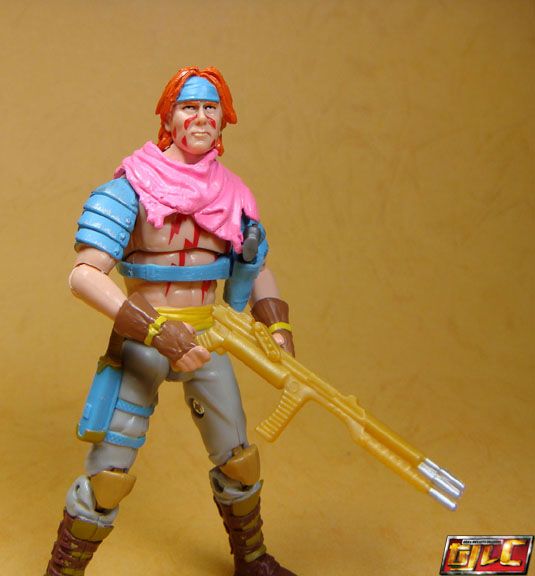 Thunder (Thrasher)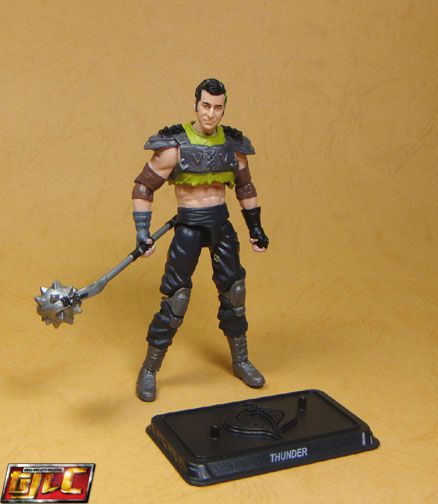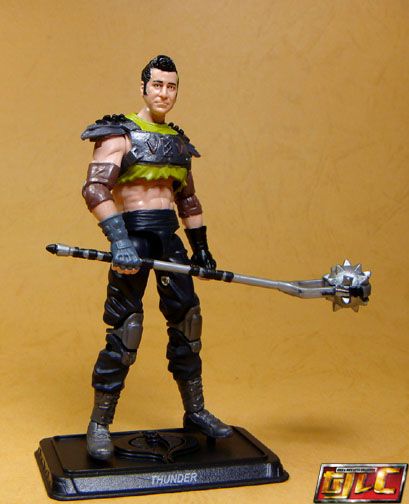 He sorta reminds me of Shia Labeouf.. hmmm..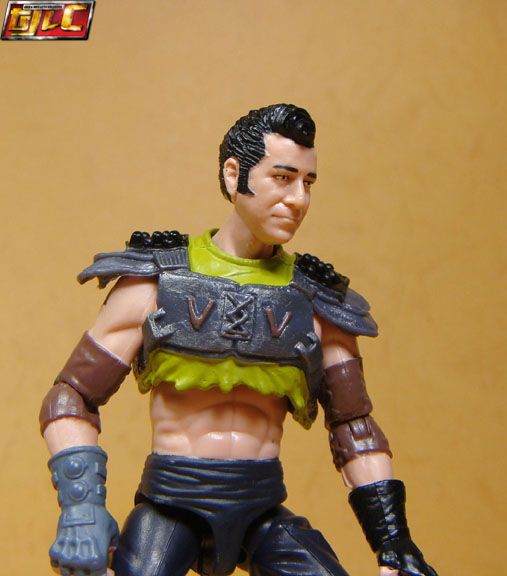 Too bad this figure didn't come with the Thunder Machine. Would've been nice.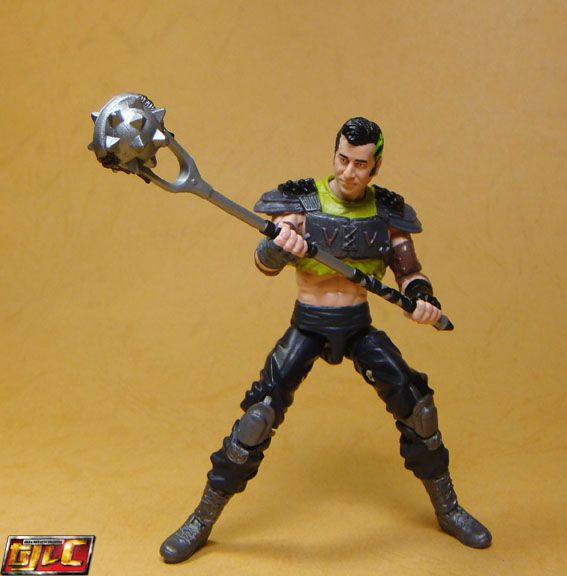 Road Pig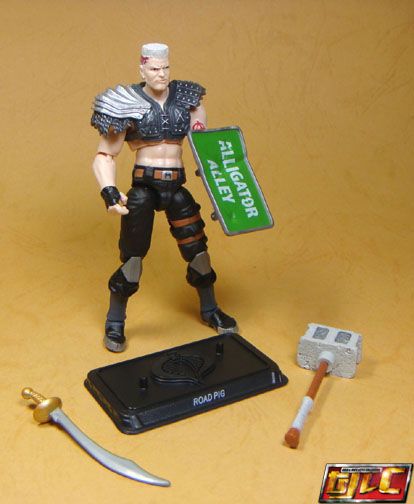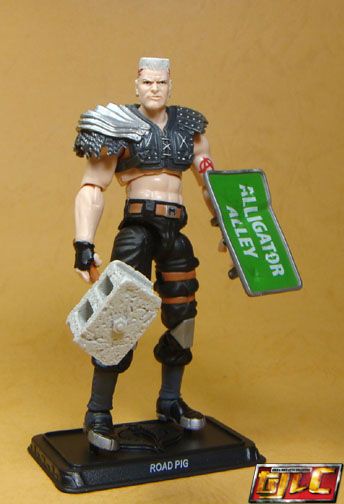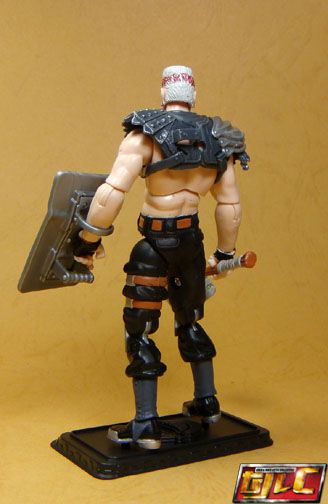 I've always had a soft spot for Road Pig after reading my first Marvel Joe Comic and he was one of the more prominent characters in the story, his outfit reminds me of Mad Max too. 🙂

Shield plate can be removed from the clasp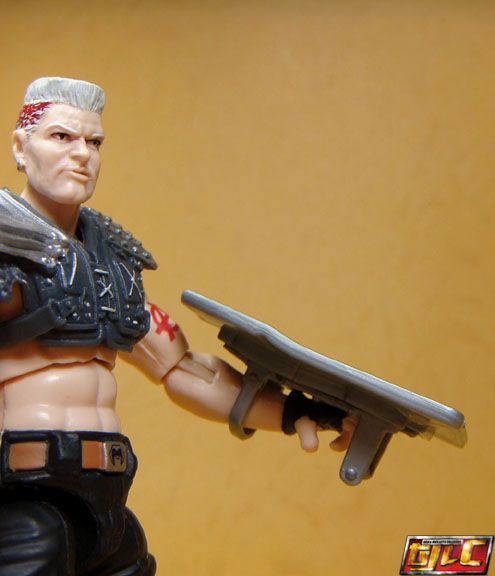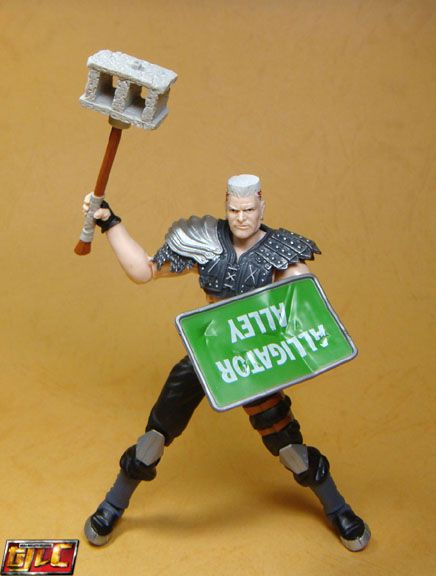 His sword can be stored in the slot on the back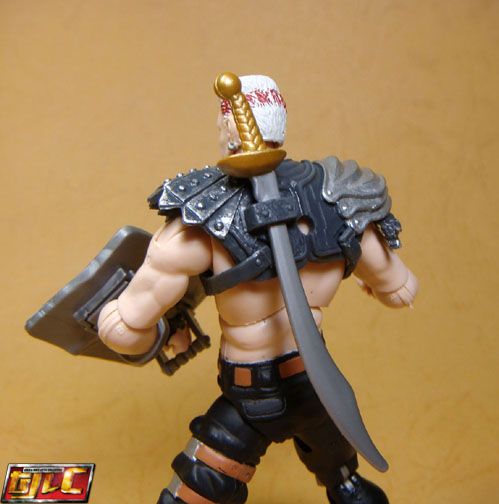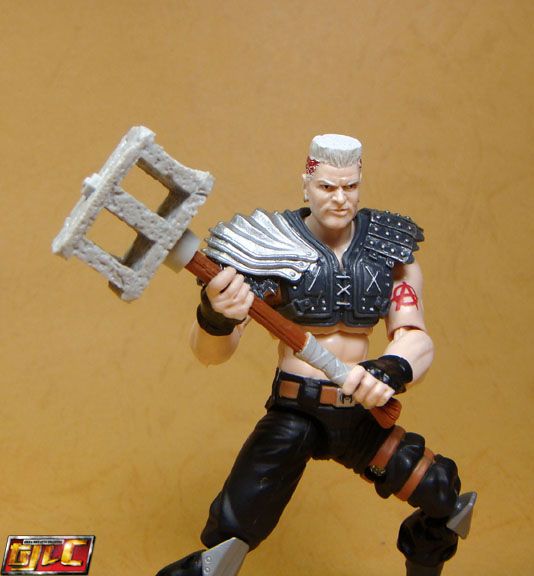 Gnaw (Gnawgahyde)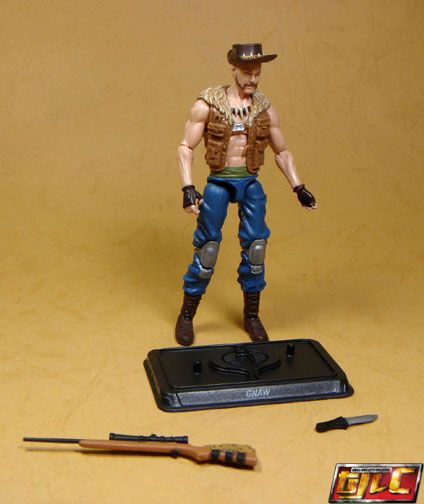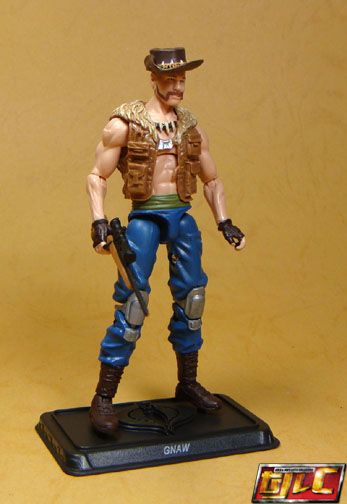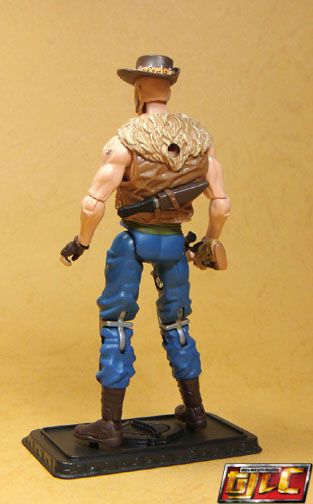 Removable hat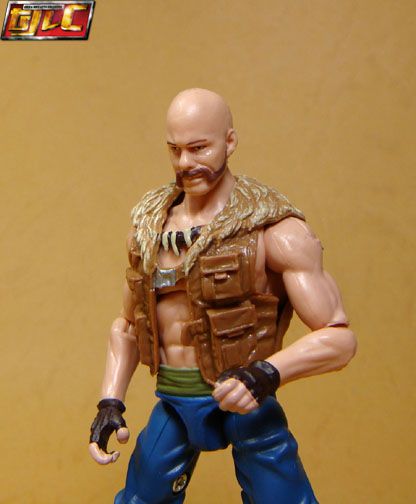 Knife can be stored in the sheathe on his back.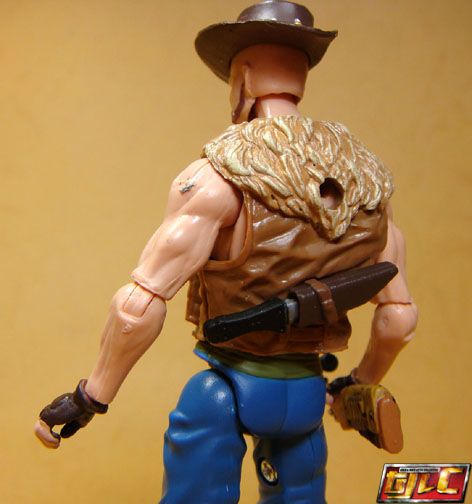 Gnawgahyde is one of the very prominent characters from the Joe DIC cartoons. Too bad the figure does not come with his pet Warthog, Clyde.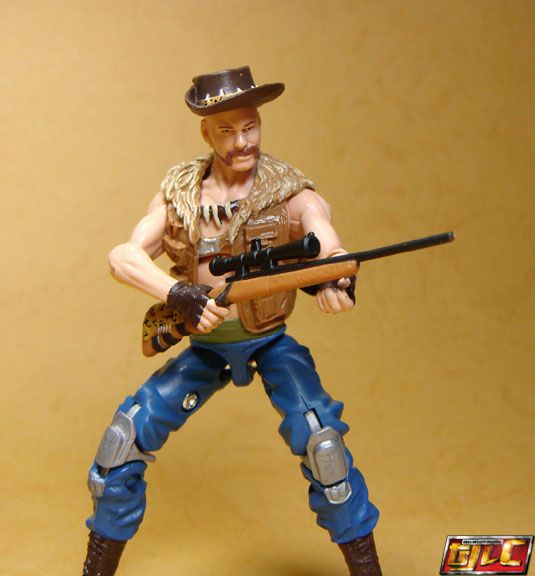 Burn Out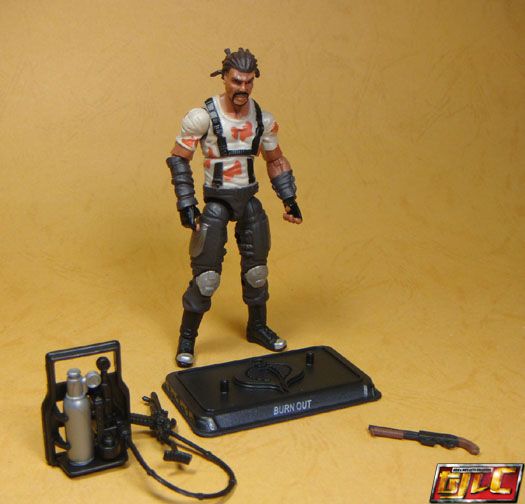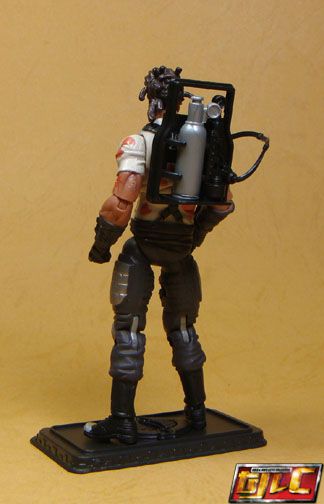 Burn Out first came out in the Spy Troops line, and was featured in the Devil's Due comics.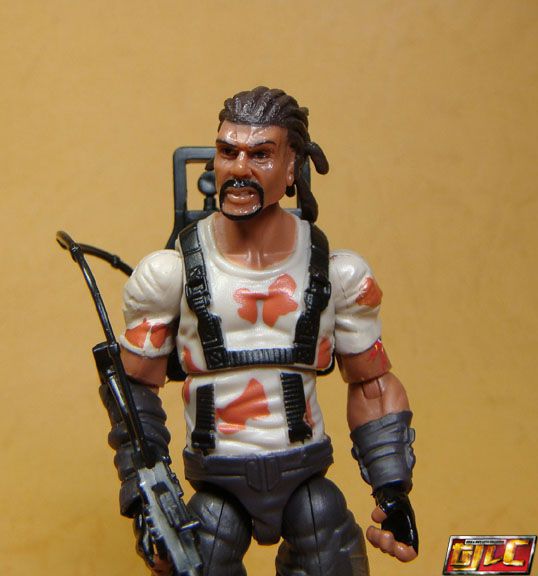 He's equipped with the same blowtorch as Torch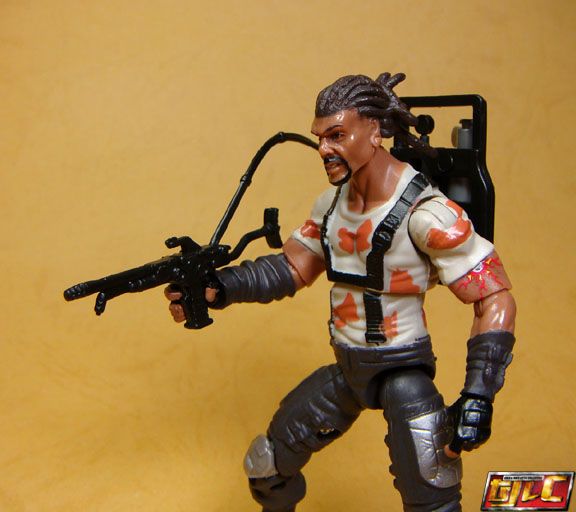 Shotgun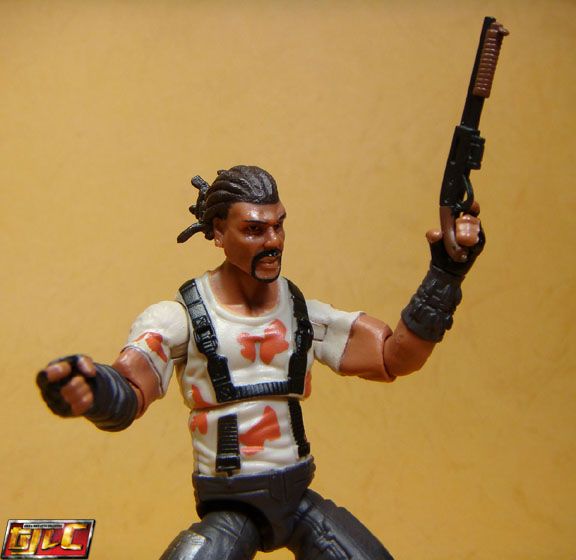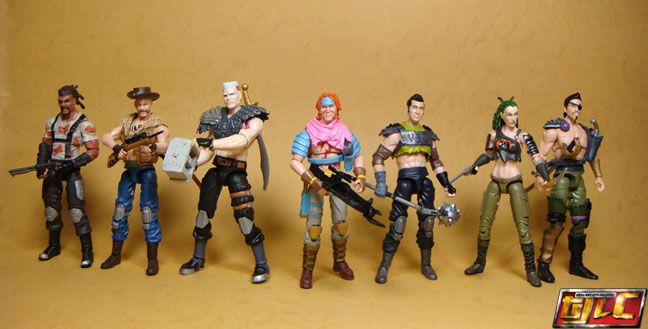 The Dreadnoks!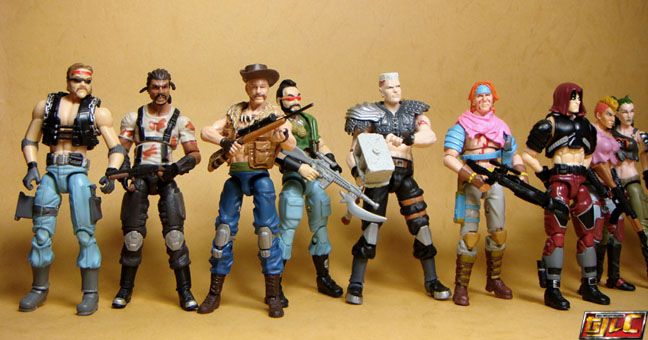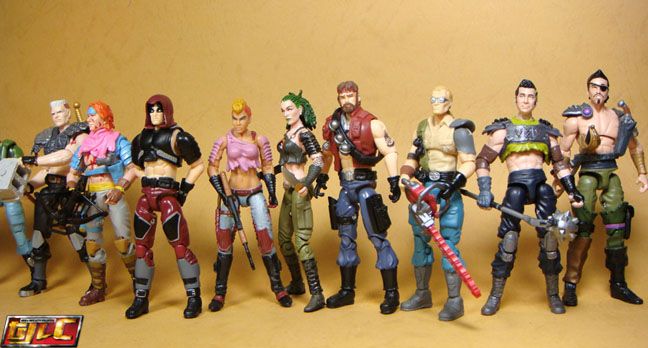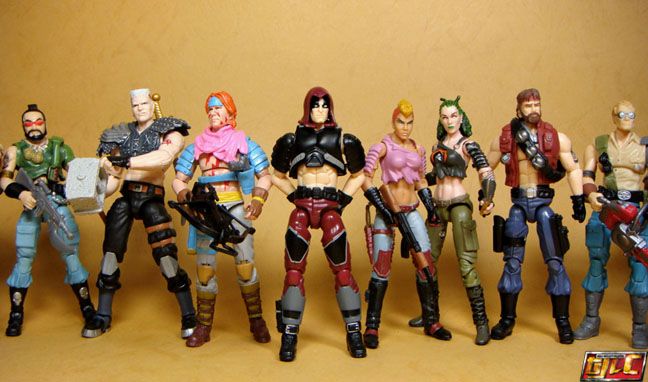 Seriously though, as much as I love the concept of the Dreadnoks, how can a biker gang stand a chance against highly trained and very well equipped elite soldiers?
Gold