G.i. Joe Vehicles Wave 1- G.i. Joe RAM Cycle with Breaker Vs. Cobra Flight Pod with Tele-Viper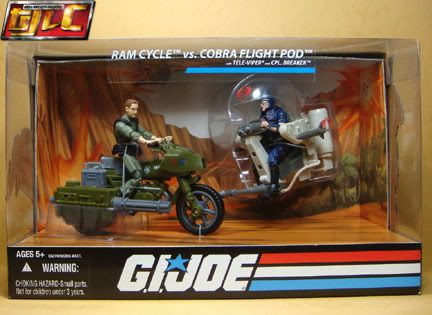 Cobra Flight Pod (aka "Trouble Bubble") vs. the G.i. Joe RAM cycle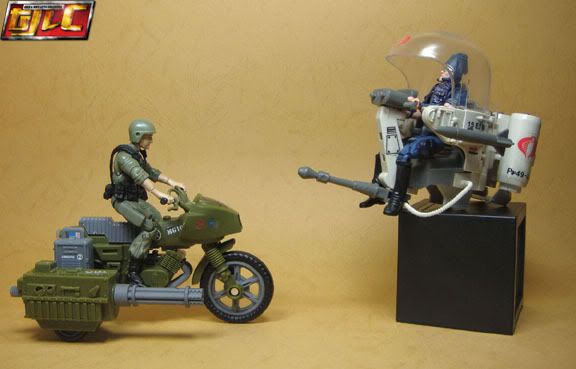 Flight pod.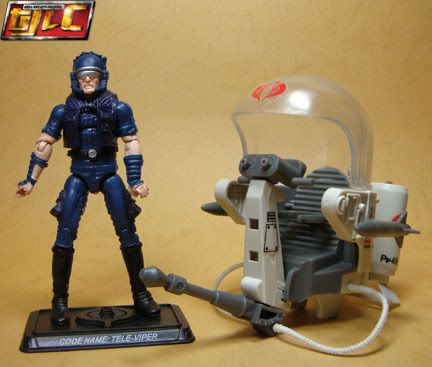 Tele-Viper is a retool of the regular Viper. Unfortunately, he doesn't come with his backpack and gear. Just the display stand.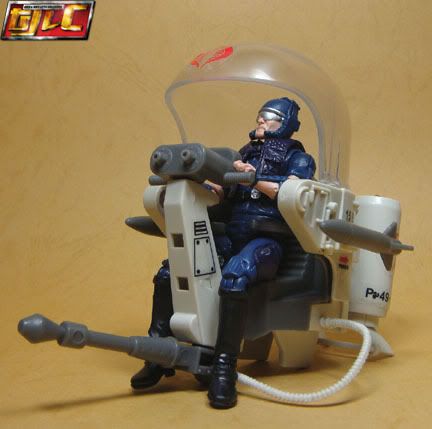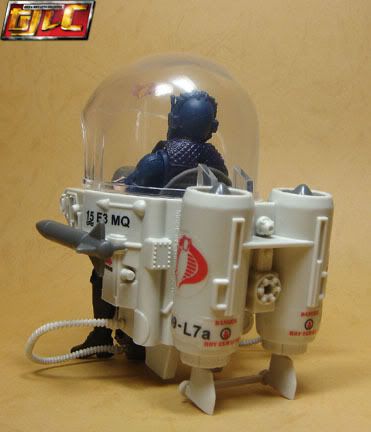 I really don't recommend attaching the "warning" stickers on the missiles, they tend to peel off easily.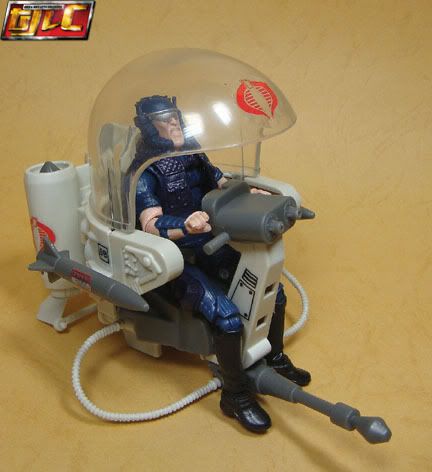 G.i. Joe RAM cycle with Breaker.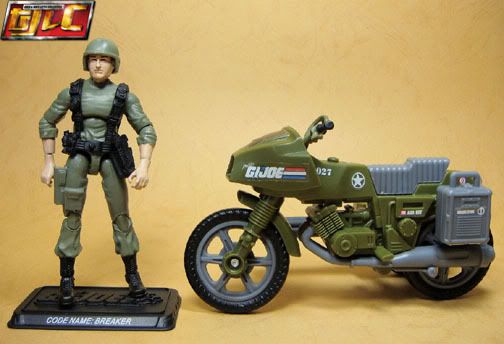 The Breaker figure is still the same but missing his trademark mike and bubble gum and backpack.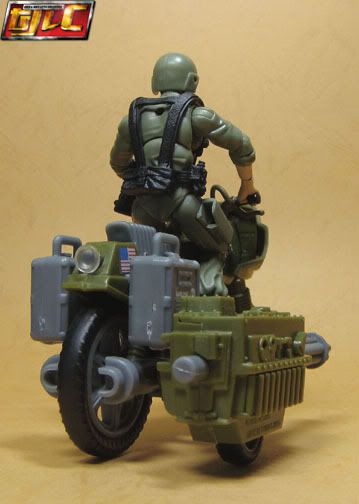 Sidecar Gatling gun.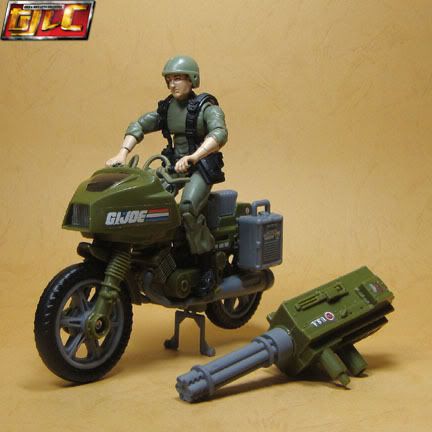 Be sure to check for this accessory in one of the saddle packs. There's supposed to be and extra handgun in there, my second RAM cycle didn't have it.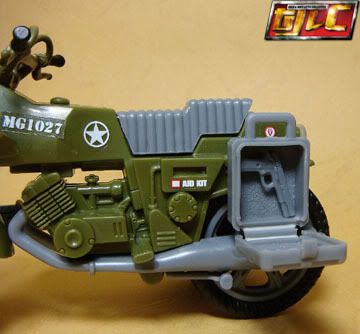 Gold