G.i. Joe S.H.A.R.C.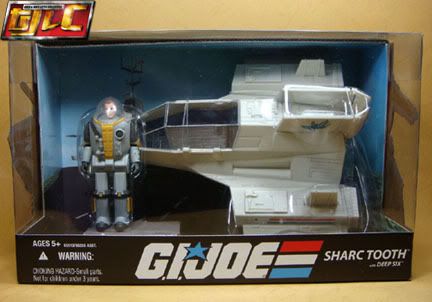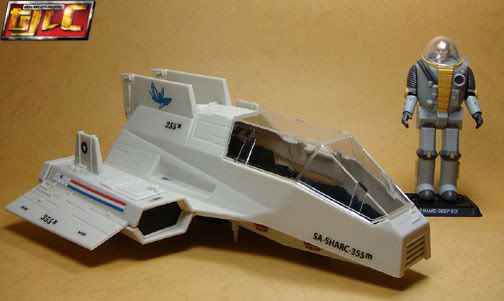 Deep Six comes with a bellows. Pump air into him to make him float under water (similar to the vintage toy.)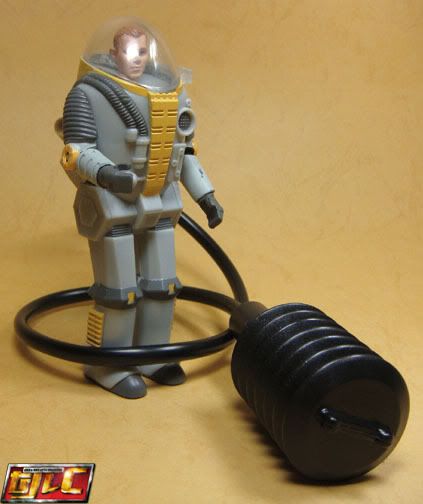 No real articulation on Deep Six, just his arms. Plus removable helmet.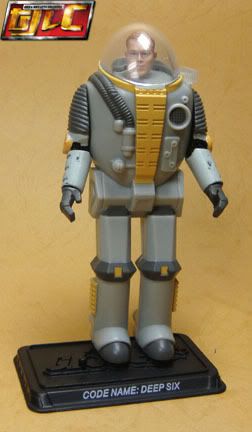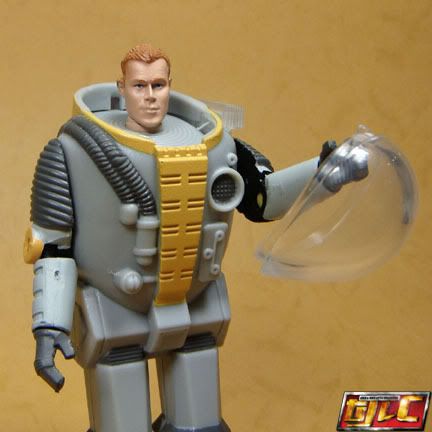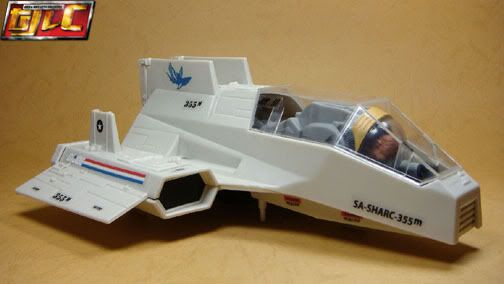 Hidden cannons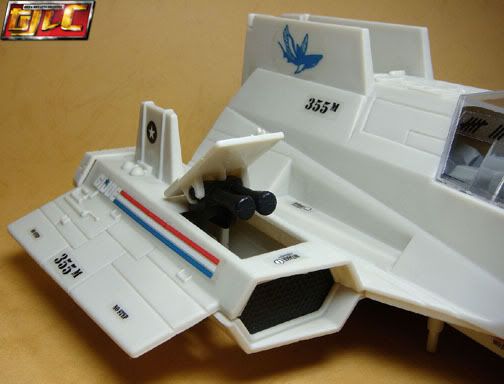 Torpedoes. Similarly, the figure Lt. Torpedo can also be attached to the S.H.A.R.C 's underbelly.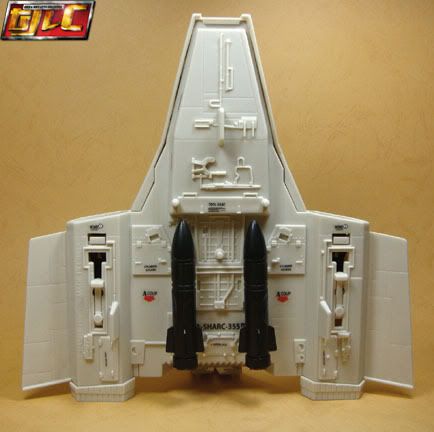 S.H.A.R.C ahoy!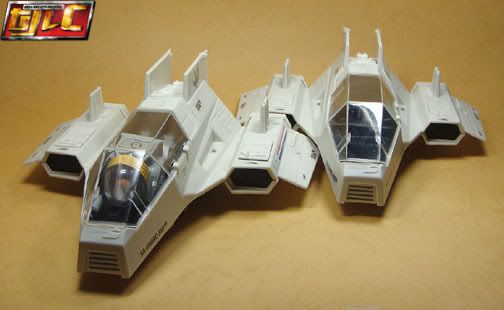 Gold