G.i. Joe Vintage Cobra Maggot
Admittedly, I decided to use reproduced stickers from Toyhax.com to make the vehicle look more decent.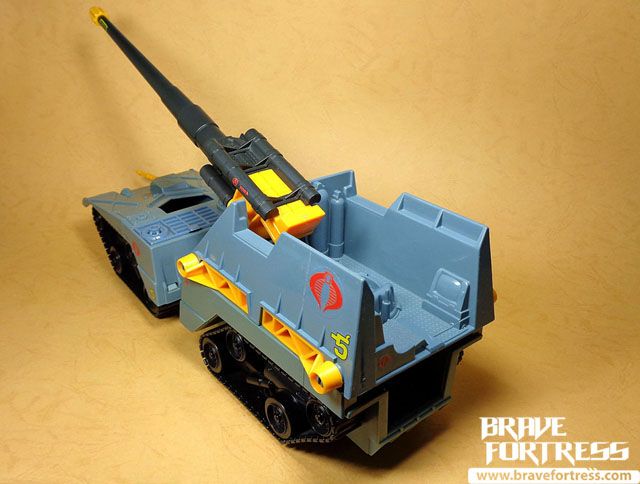 The Cobra Maggot is a three-in-one mobile attack unit. Featuring a forward attack vehicle, a mobile command center and a long-range artillery emplacement. A highly formidable vehicle, when assigned with a four-man crew, the Maggot can easily provide support for itself without assistance using the resources at available at its disposal.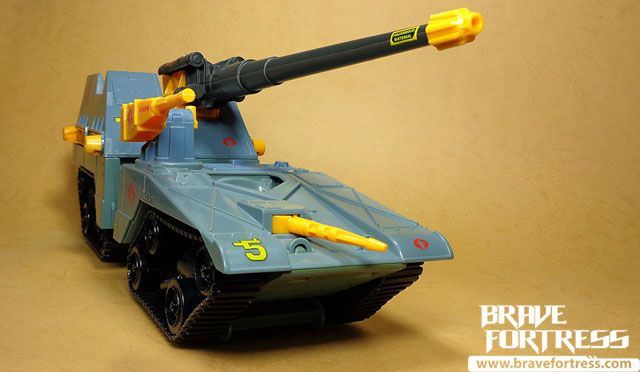 The set is supposed to come with the WORMS (Weapons Ordinance Rugged Machine Specialist) driver, but it doesn't and I'm fine with that, since I only got this to go with my WORMS officer from the Joe Club Subscription service Modern Era line.
The vehicle comes with a lot of firepower, including an Elevating Laser Cannon, a positionable Laser Gun and a Pivoting Machine Gun.

It's also supposed to come with a "MAG-61Gyro Lead-Computing Radar", unfortunately, it gets easily lost or broken. But for the low, low price I paid for this thing, I figured it was acceptable. I guess I'll try to find a replacement piece later on.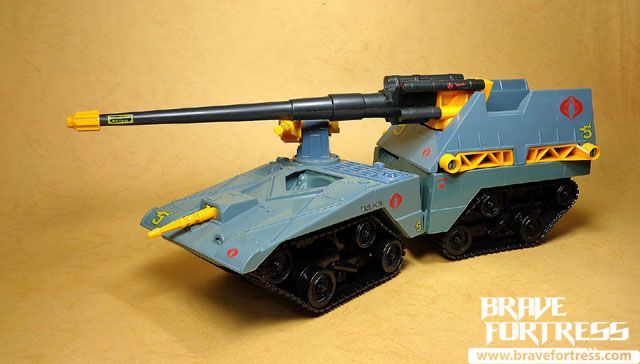 The front unit comes with a removable engine cover.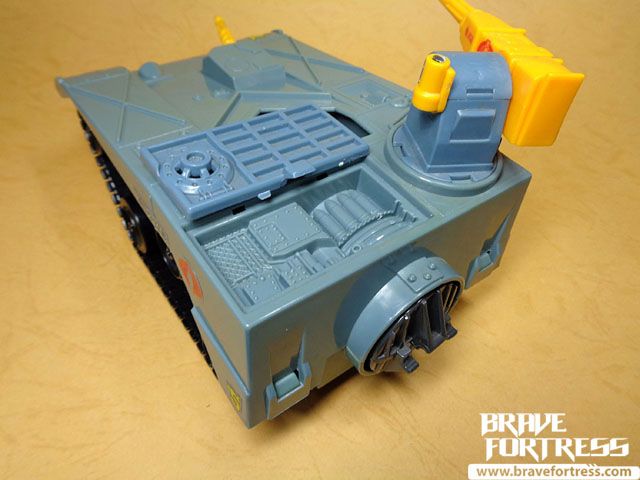 Articulated hinge joint to allow the vehicle to make turns.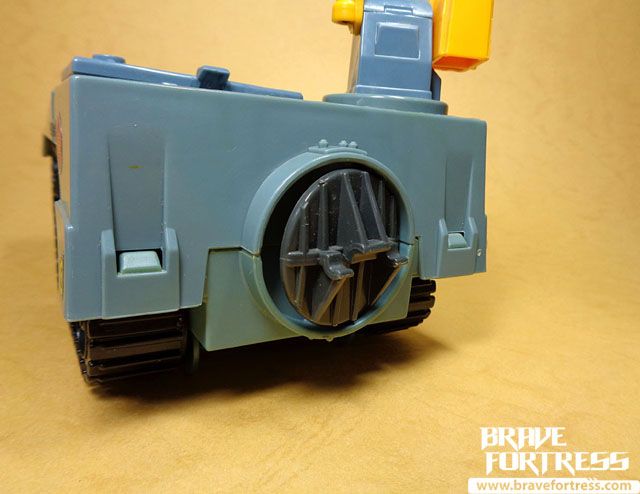 The vehicle can be split into its three individual components.
The Front ATV (Anti-Tank Vehicle). A "H.E.A.T." (High Efficiency Anti-Tank) laser cannon is mounted on it, as well as a forward Pivoting Machine Gun.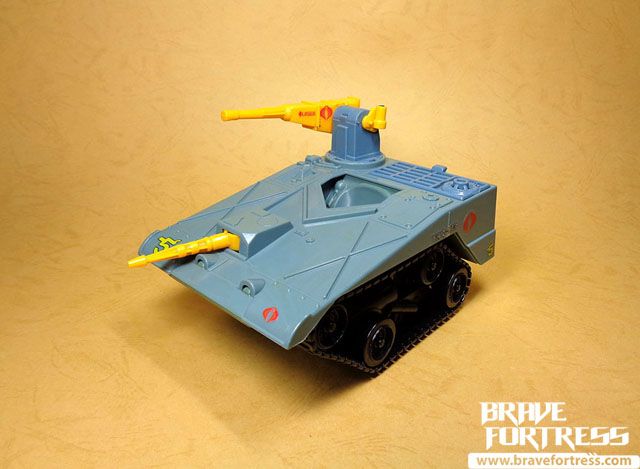 The rear Battlefield Control Vehicle serves as a mobile command outpost. It, however, does not have any offensive or defensive capabilities.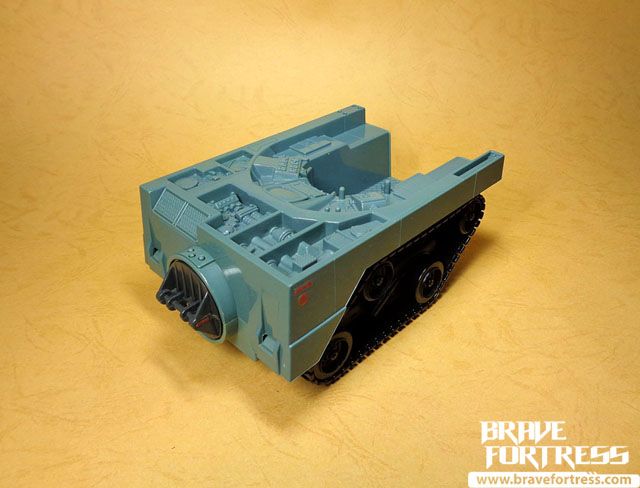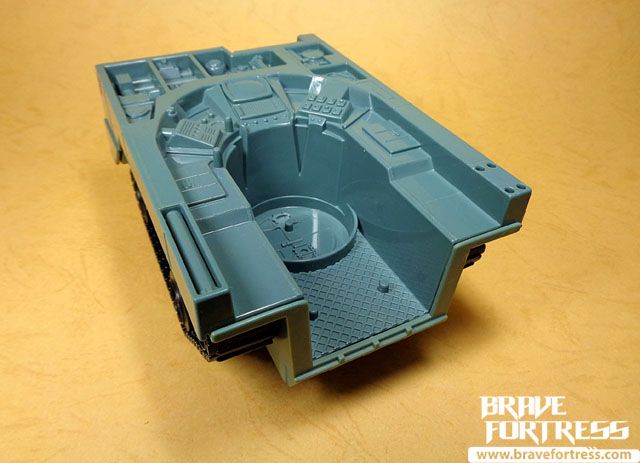 Great detailed sculpt work on the console. I wish Toyhax included optional stickers for the monitor.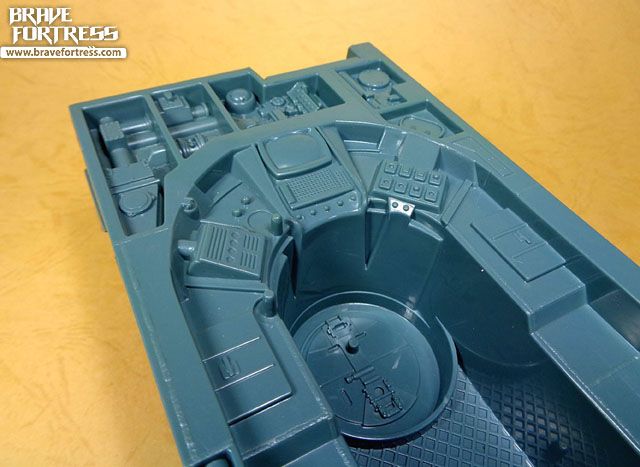 The last unit, the Artillery Emplacement, is armed with a long-range 155mm cannon.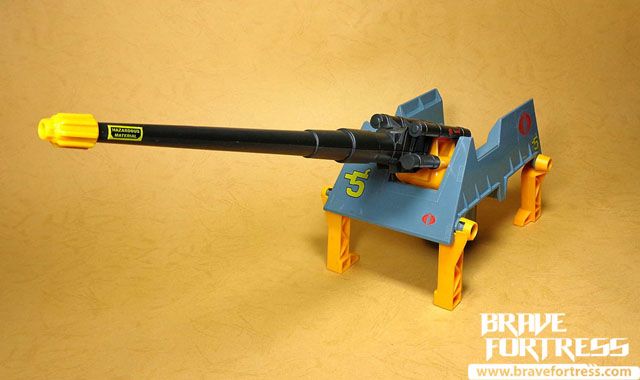 Hydropneumatic Variable Recoil Cannon Supports.

When not in use the Cannon Supports fold up in transport mode. They tend to be super loose and wobbly though.

The Elevating Laser Cannon is notorious for not being able to hold itself up. I opted to use a piece of paper as a wedge to hold it in position for now. I'll probably heat the hinge clip later on and rework it so that it will have a better grip on the cannon.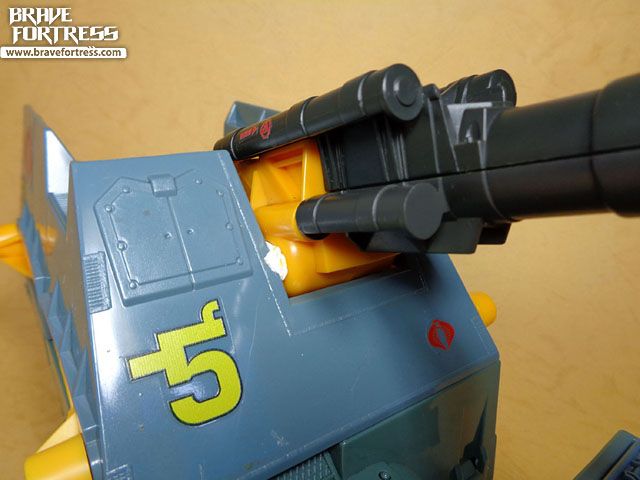 Battlefield Fire Control Station

Stationary Armored Command Post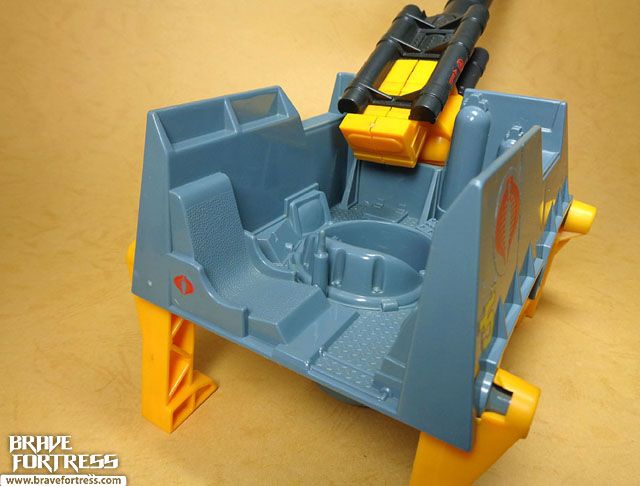 Again, wishing there were optional stickers for the monitors.

After seeing this thing cheap on Ebay, I decided to grab it for my Joe Club W.O.R.M.S. Officer. Often fan favorite, this vehicle appeared several times in the comics and I have to say, due to its size, it does have its charm as one of the cooler Cobra land assault units(broken radar dish and loose parts aside), without looking too gawdy (unlike the Cobra Hammerhead vehicle).

Gold