G.i. Joe vintage Mobile Battle Bunker
Admittedly, I decided to use reproduced stickers from Toyhax.com to make the vehicle look more decent.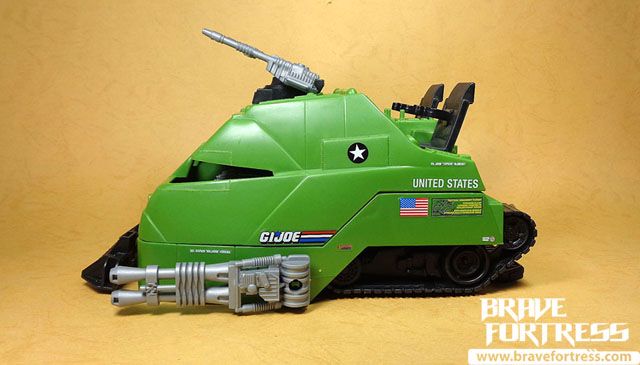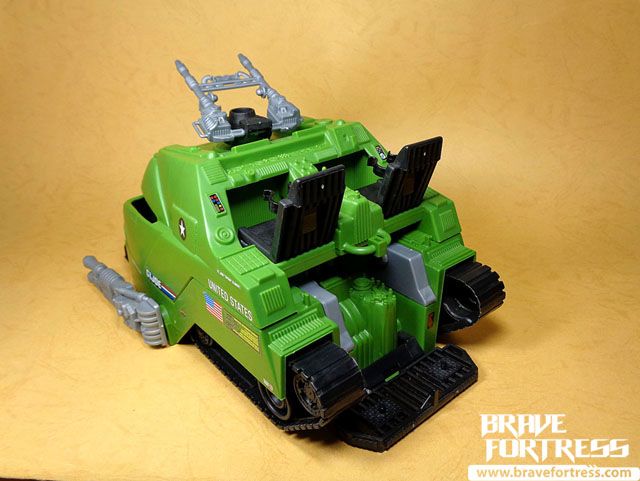 Appearing during the DIC-era of G.i. Joe cartoons in 1991, the Mobile Battle Bunker was heavily armored and used as a mobile frontline defense vehicle against powerful Cobra incursions on Joe positions.

Personnel transport platform.

The vehicle comes with clips for holding figures into the seats.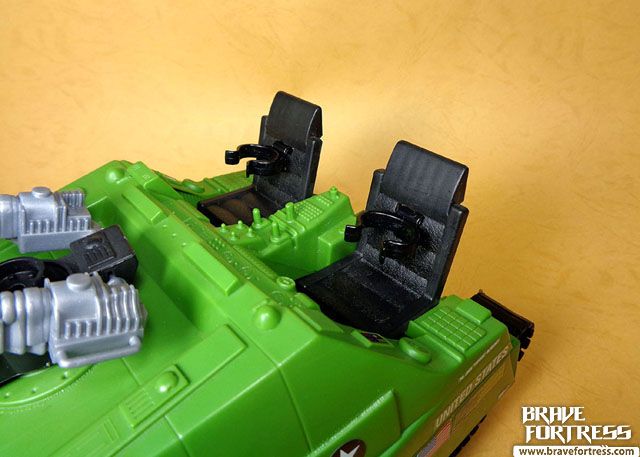 Great sculpt details on the control panels.

Dual-Pulsating, Twin Machine Guns with 5000-round capacity Laser Ammunition Dispenser.

Double-barreled, pinpoint accurate Mortar Cannons. Plus, "Blast-Proof" body design with front-end Anti-personnel/ Obstacle Battering Ram.

The body of the vehicle pulls back to reveal a hidden missile rack.

5 Anti-armor missiles.

The Gunner's seat (?) for the missile rack. Lol… I call them suicide seats. Seriously, who would want to sit next to live, heavy ordinance in a firefight?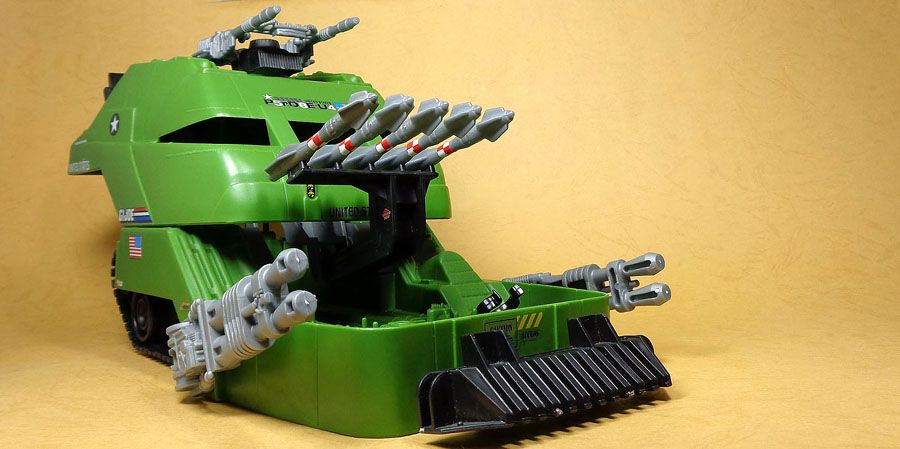 This thing has been on my wantlist for some time, since it looked "militaristic" compared to most vehicles from the DIC series (particularly later on in the toy line), I finally decided to grab it after seeing a good price for it on Ebay.

Thanks again to Ebay seller kanehoover37 for a very well-maintained Joe Mobile Battle Bunker.
Gold