G.i. Joe vintage Self-Propelled Cannon "Slugger" Tank
Admittedly, I decided to use reproduced stickers from Toyhax.com to make the vehicle look more decent.
The G.i. Joe team's original long-range projectile-firing armored vehicle, the Slugger appeared in several episodes in the original Sunbow G.i. Joe cartoons and in the comics. The vehicle is supposed to come with its driver, Thunder, but it wasn't included in the auction. I don't really mind since I don't need the vintage figure.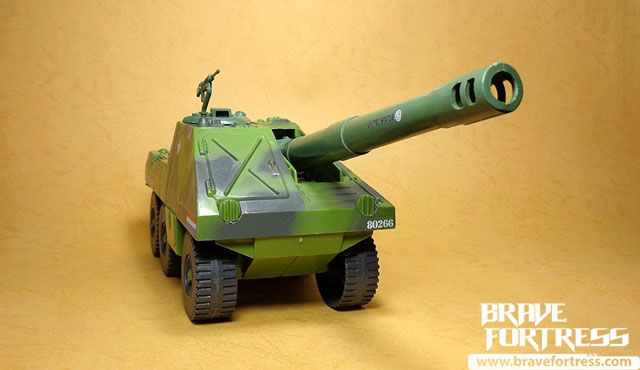 175mm "Slugger" Howitzer Cannon.

Self-Planting Stabilizer Blade.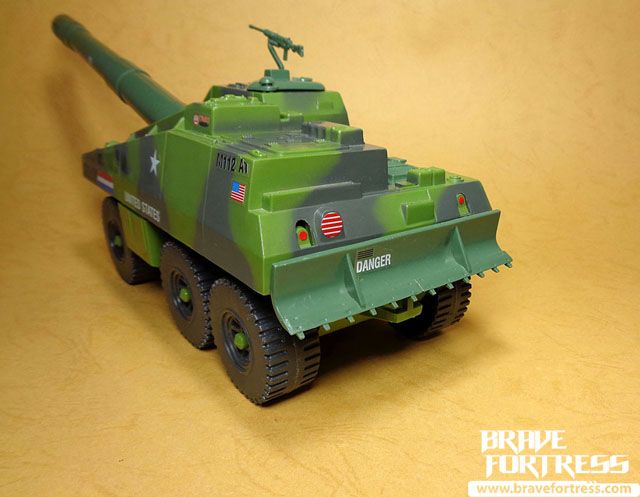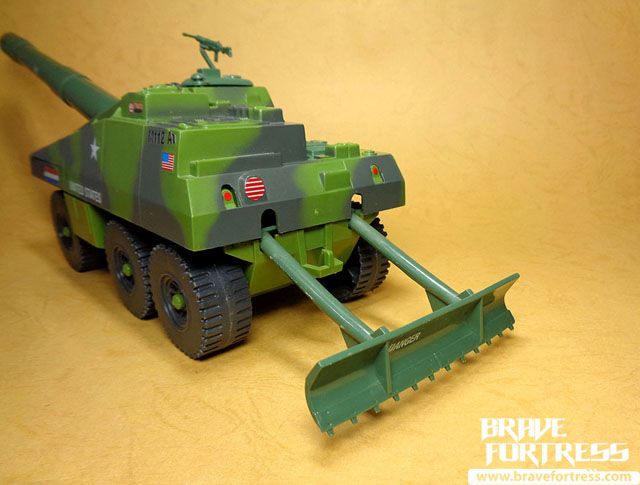 Removable engine cover.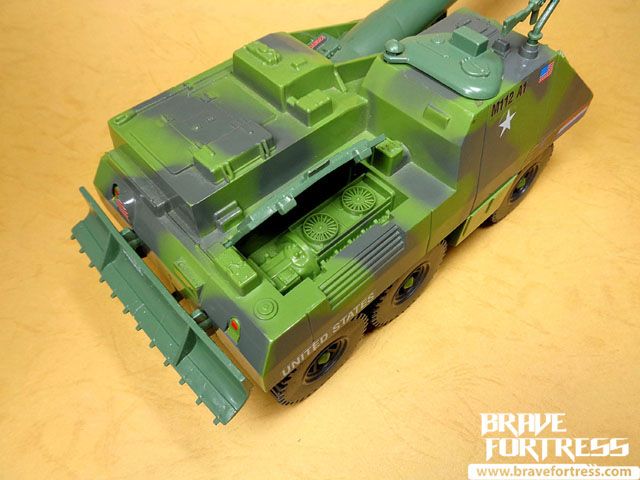 30 Cal. Quick-Sequence Machine Gun.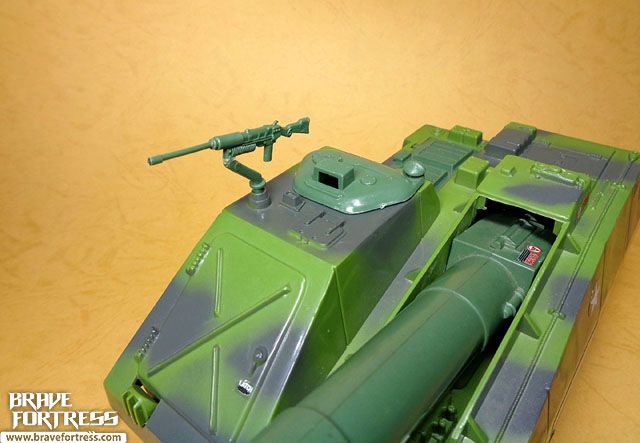 Openable c0ckpit hatch for driver access.

After I came across a great price for this vehicle on Ebay, I decided to grab it so I could pair it up with Thunder for my Modern Era collection (Thunder came with the Armored Panther in the Rise of Cobra movie line).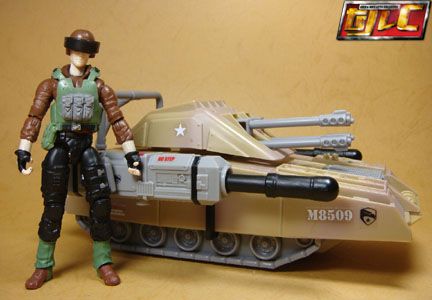 I think all that I'm missing from the original wave of Joe vehicles is the Silver Mirage bike at this point. Hmmm..

A special thank you to Ebay seller lillegoboutique for the Joe Slugger.
Gold