Removable box sleeve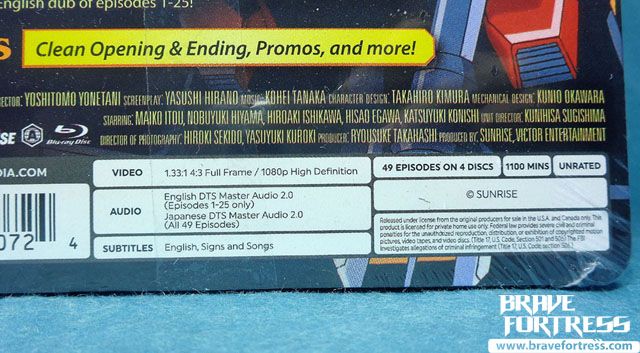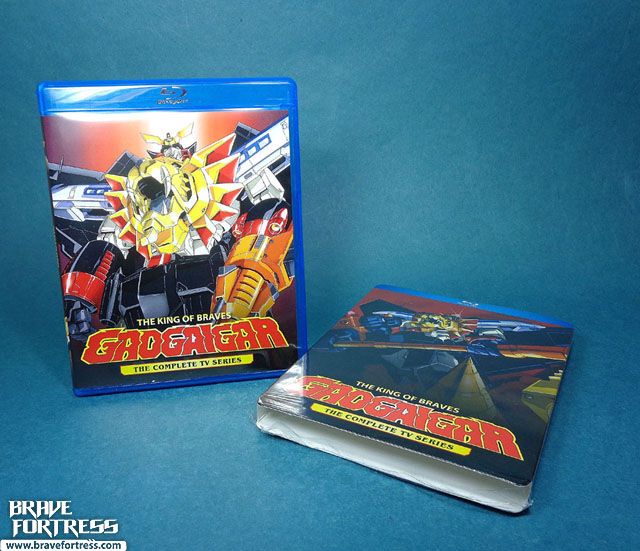 Inner art shows the full 3G team.

The whole series is on 4 Blu-Ray Discs. The video has been remastered in full 1080P, taken from the Japanese Blu-ray boxset release. Unfortunately, like the DVD release, the English Dubs only go as far as episode 25. The remainder of the series is in Japanese audio only.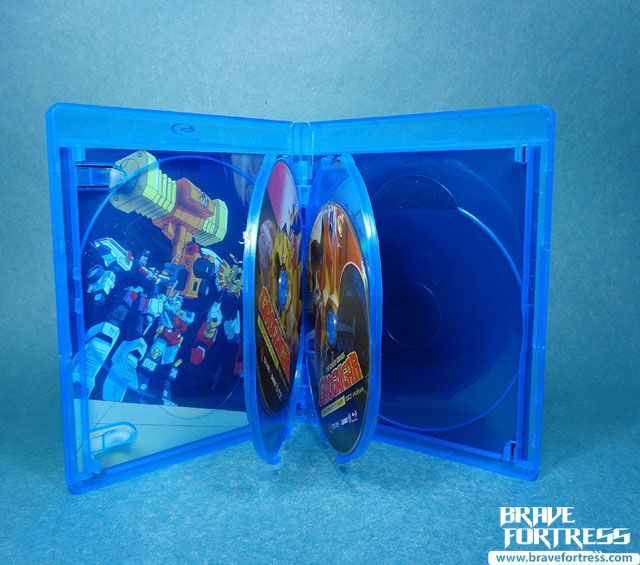 First Disc menu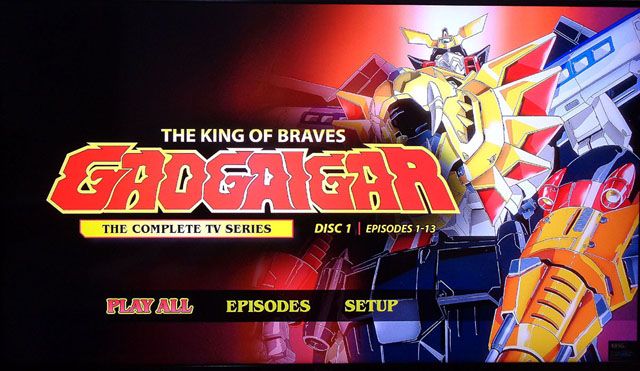 Disc 2 contains a LOT of bonus material, even the toy commercials!!! And even the old Playstation one Gaogaigar game cutscenes!!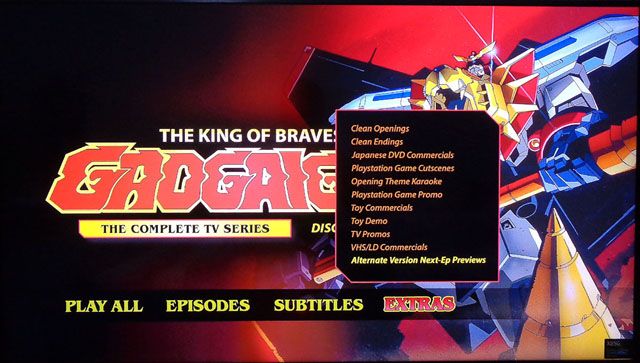 Disc 3 contains production staff interviews.

For Disc 4, it's the same as Disc 1, no features are included.
Overall, it's a great value for the remastered series on Blu-Ray! Certainly beats the Japanese market prices. Even better news is that the Gaogaigar Final OVA series currently scheduled for an April 2023 release so we can finally have an official US Market release for the whole Gaogaigar Series!
Now to hope Discotek releases more remastered Brave series titles on Blu-Ray as well.
Gold