Hasbro Marvel Legends Series 2 -Blob Series
-Lord of Asgard Thor
-She-Hulk
-Quicksilver
-Ultimate Wolverine
-Xmen-Last Stand (Movie) Jean Grey
-Xmen-Last Stand (Movie) Juggernaut
-Xorn
-Yellowjacket
Hasbro Marvel Legends series 2
Click for larger images of the packaging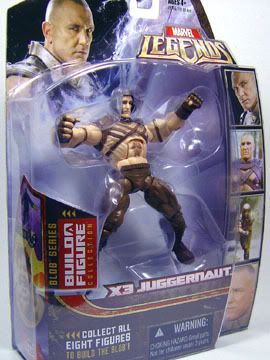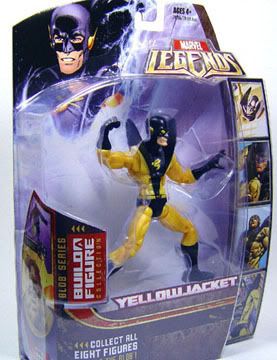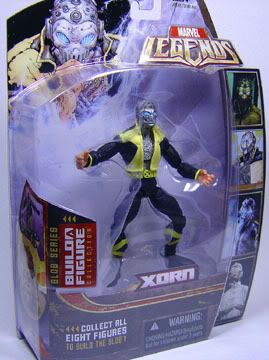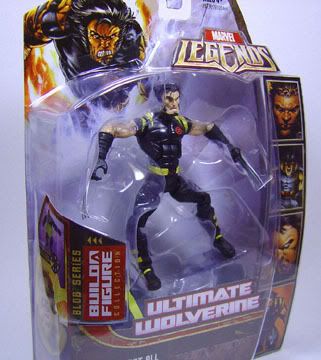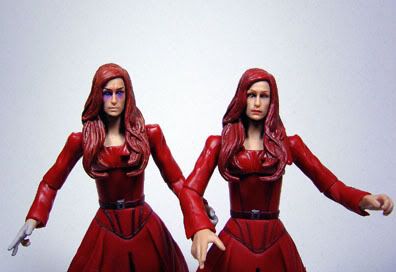 She Hulk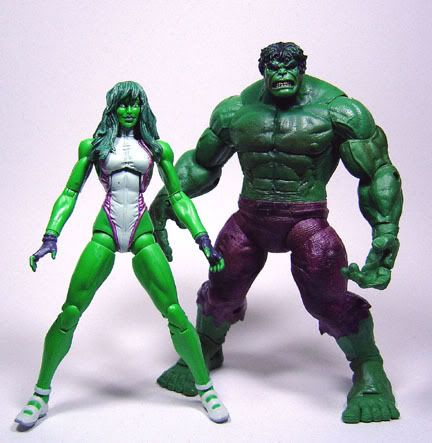 Hehe, at least Hasbro made her taller than the regular female figures.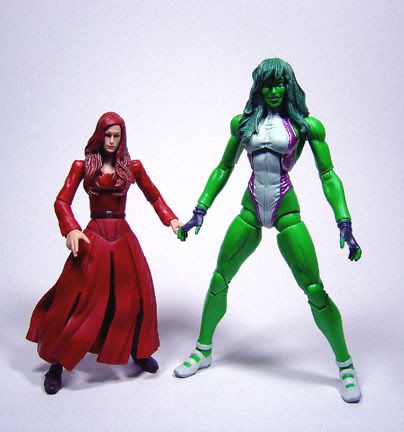 Thor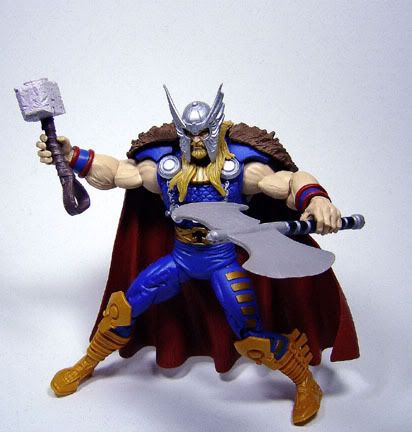 Based on when Odin (Thor's father) died and Thor received the Odin Power and became even more powerful. The axe belongs to one of his foes, the Executioner, whom Thor defeated and took his enchanted axe as a trophy.
The cape can be removed but putting it back in is a big headache. I don't recommend taking it off.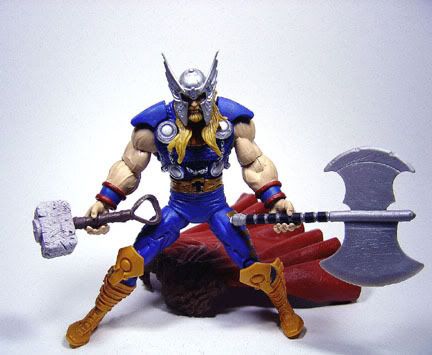 Not as posey as I had hoped, the legs seem a bit difficult to pose at times.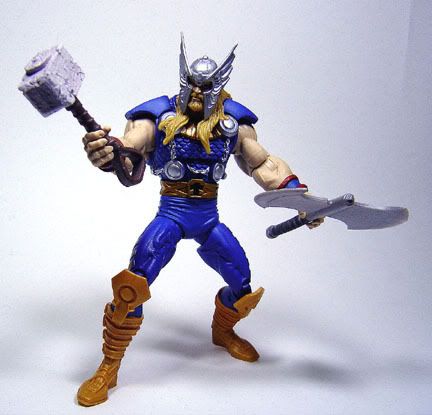 With the Walmart series Thor.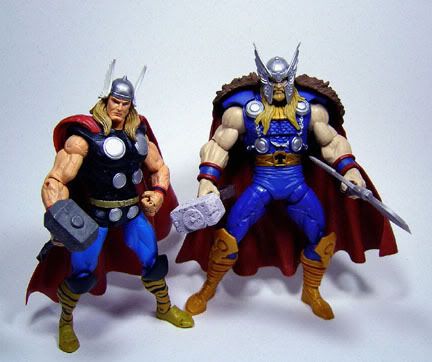 The Blob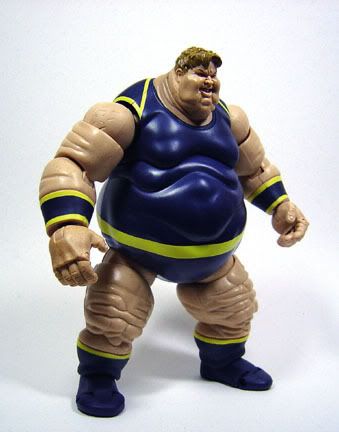 Group pic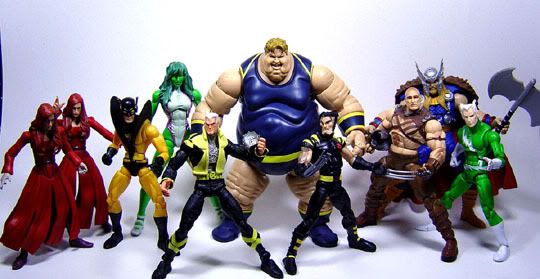 Gold