Hasbro Marvel Legends Series 3 – Brood Queen Series
-Black Knight
-Bucky (Golden Age)
-Captain America (Golden Age)
-Astonishing Xmen Cyclops
-Hydra Soldier
-Danger
-Marvel Girl (Rachel Summers)
-Xmen : Last Stand (movie) Colossus
Cards
Rachel Summers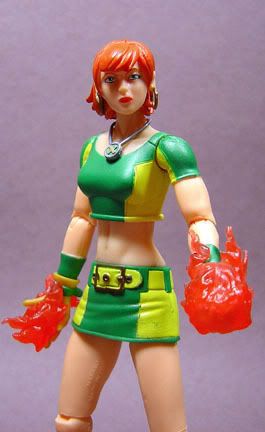 X3 Movie Colussus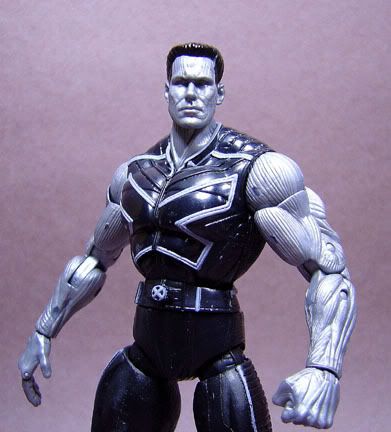 X3 Colossus "shiny" varaint.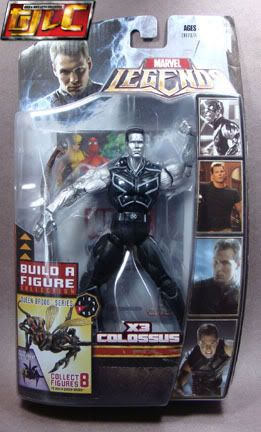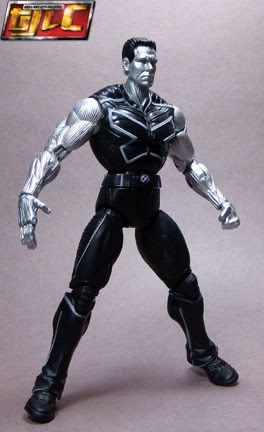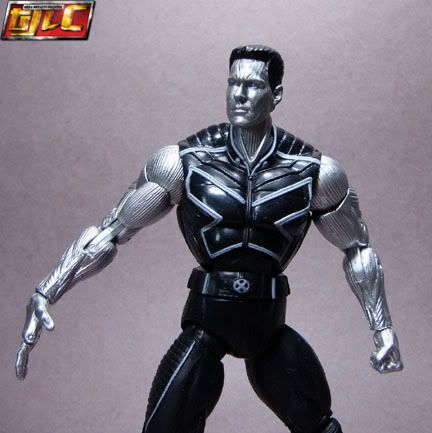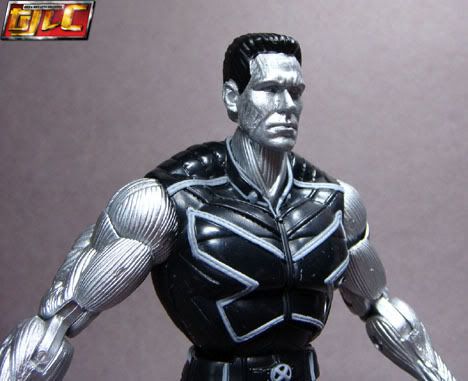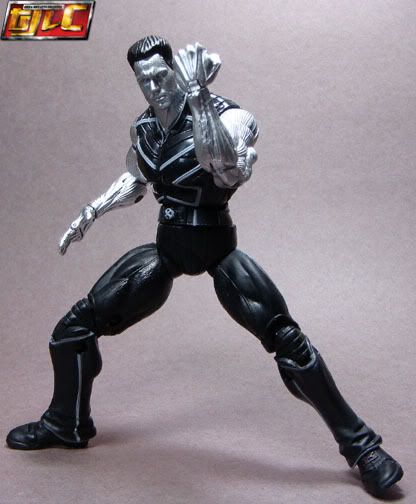 Danger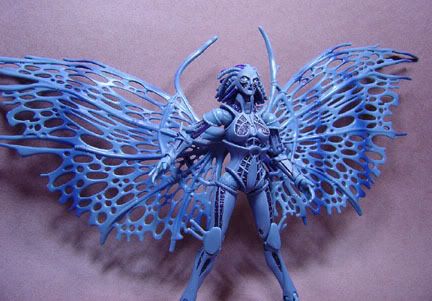 First appearance Captain America and Bucky.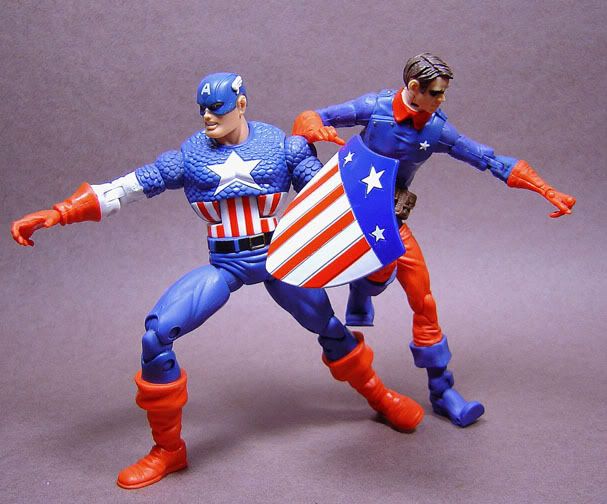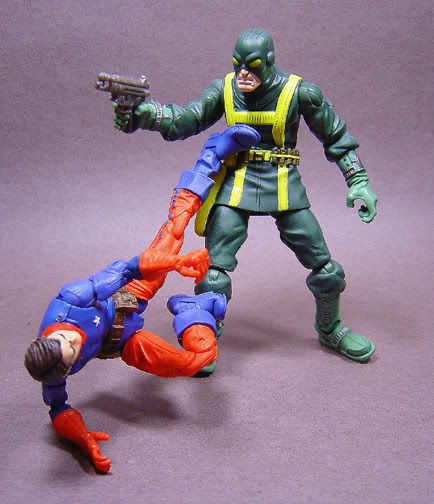 Hydra Soldier and chief Hydra Baron Von Strucker (from Toybiz' Face off).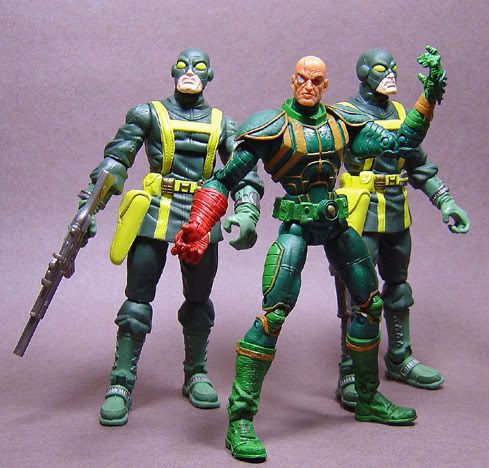 Hmm.. The Hydra soldier is a bit tall compared to Von Strucker.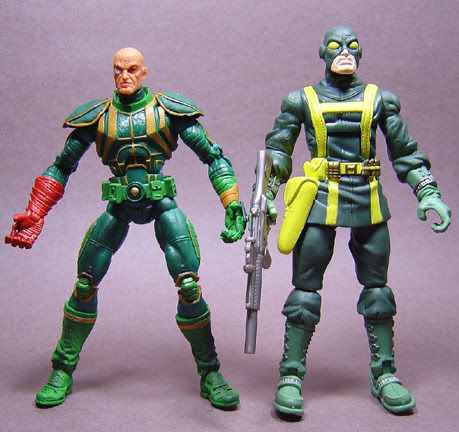 Another Avenger gets an action figure, the Black Knight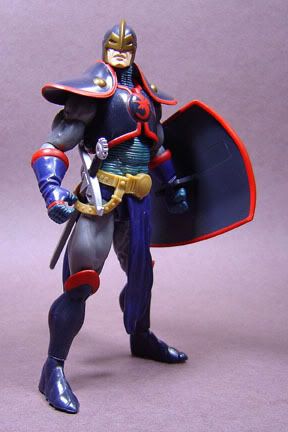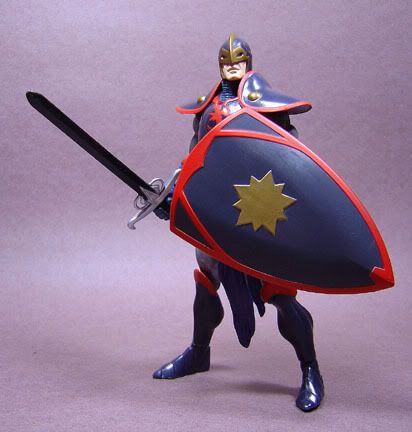 And my favorite in the wave, Astonishing Xmen Cyclops.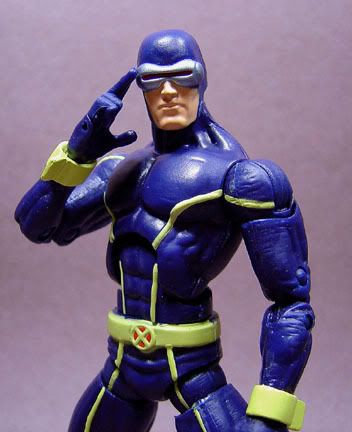 With the other Astonishing Xmen.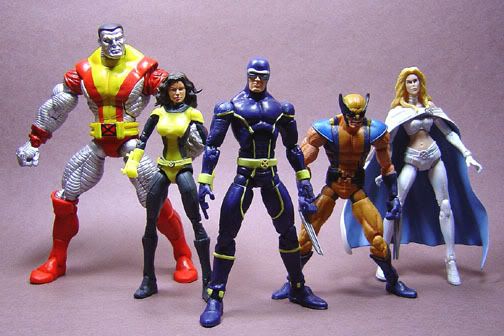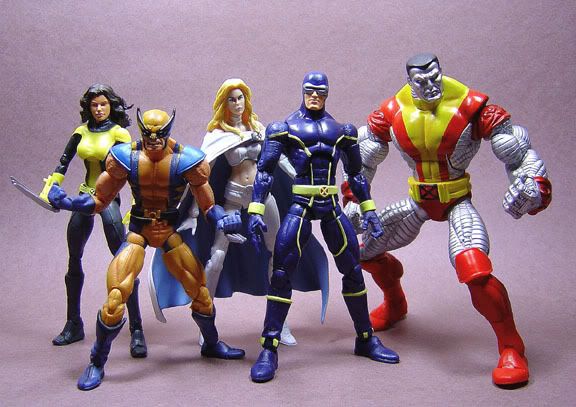 Build a Figure Brood Queen isn't really that big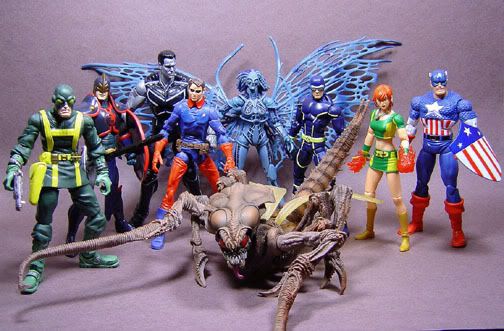 Gold