The High Dream Grendizer C0ckpit.
Box art (please click for bigger images)
With the SOC Grendizer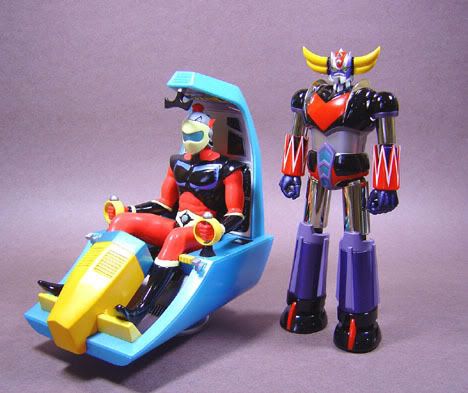 Chute in!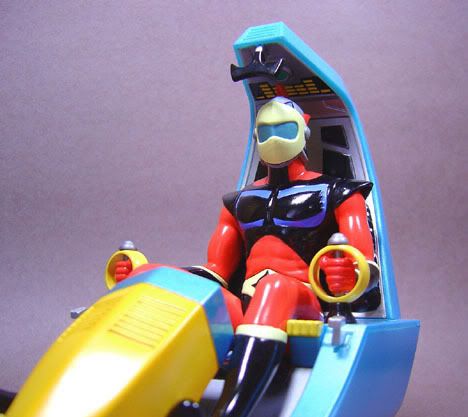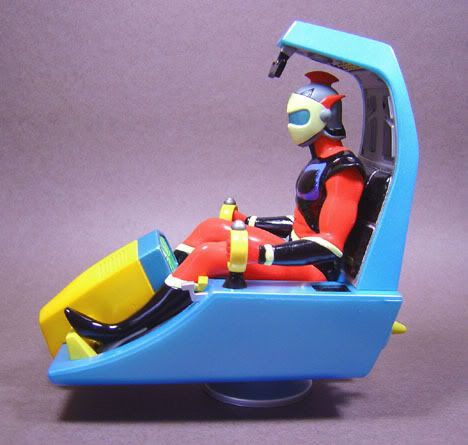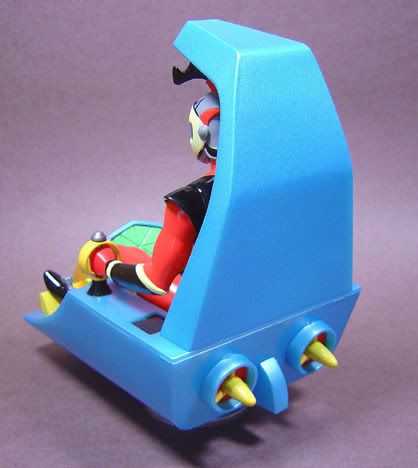 Radar Screen and various buttons and controls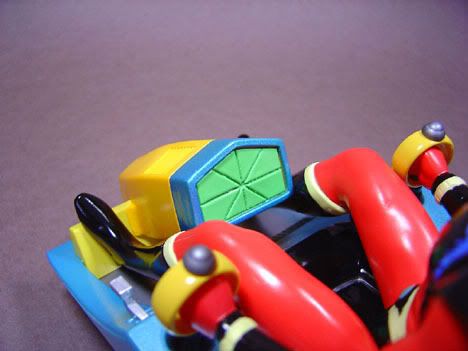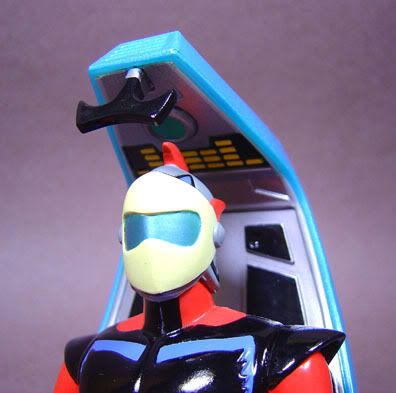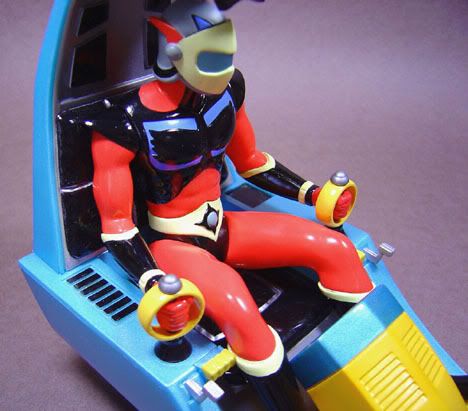 The whole thing is roughly made from hollow plastic and Duke is pretty much "bolted down" to the chair since his hands are firmly gripped onto the controls.
Duke Fleed is roughly 8 inches tall (I more or less gauged it from putting a DC Direct figure next to the figure, the scale fits) I don't see any moveable parts on Duke Fleed. No lights or gimmicks sadly. But still looks nice on a display shelf especially if you're a Grendizer fan
Gold