HL Pro Metaltech 10 Grendizer Goru Goru
The package comes with an outer plastic baggie to protect the box.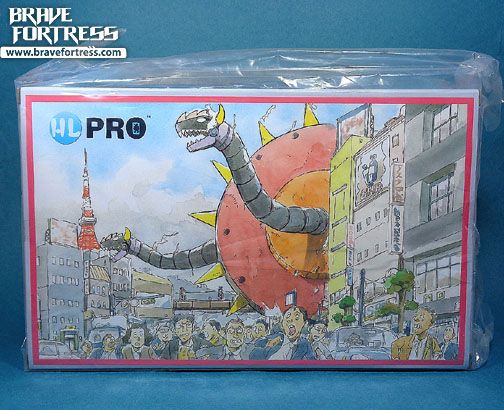 Interestingly, HL Pro decided to change the type of art on the box fronts, the previous releases featured art that closely resembled the style of the classic Grendizer cartoons. I'm not really feeling this new box art, it feels something like a spoof or a satire from MAD Magazine.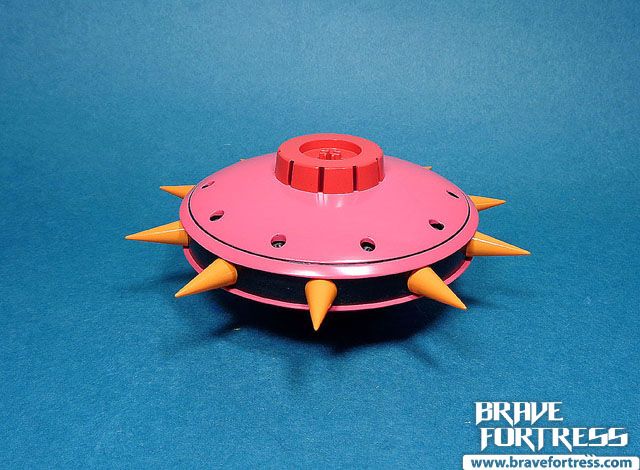 The diecast is located on the pink sections of the saucer. The black center portion and the spikes are plastic.
The saucer is practically the same size as Grendizer's Spazer.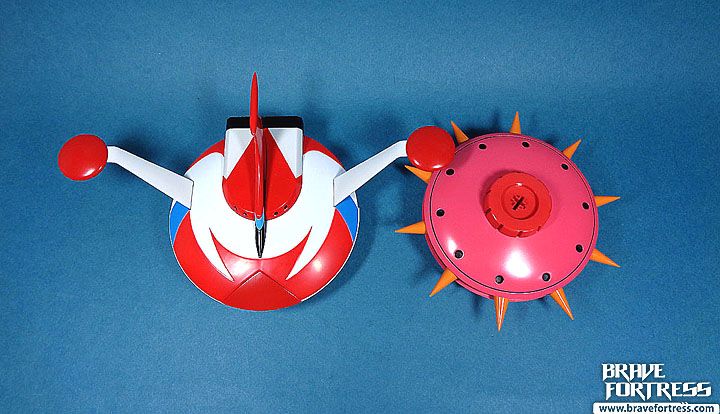 To make the Saucer Beast stand, just plug any of the spikes into the base.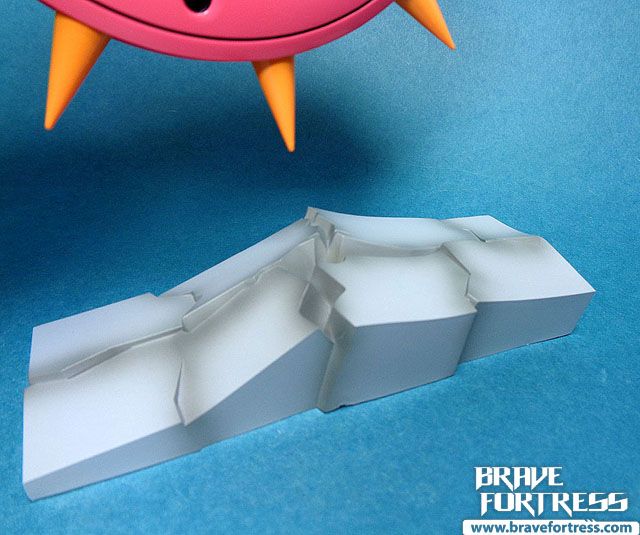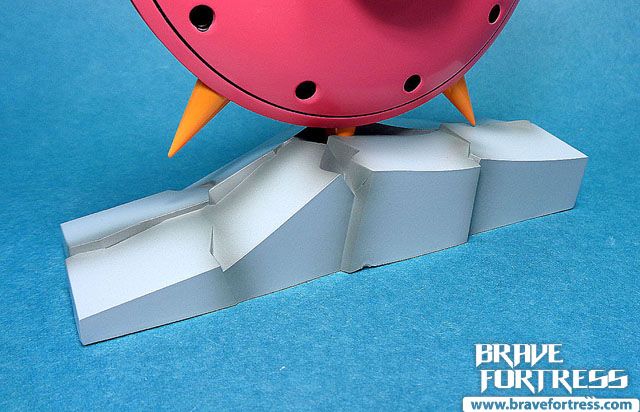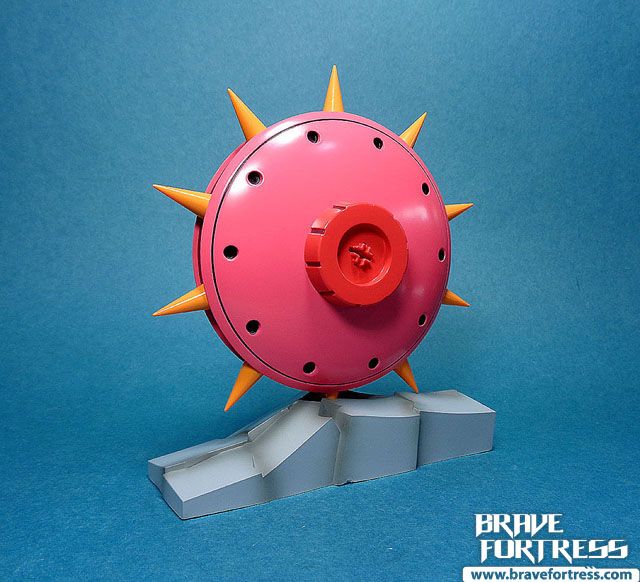 In the show, Goru Goru's saucer form shows only the two pink halves together, without the middle spike section revealed. The manual does not show if it is possible to remove the pink sections and re-merge them sans the center portion. I guess I'll have to try this out another time.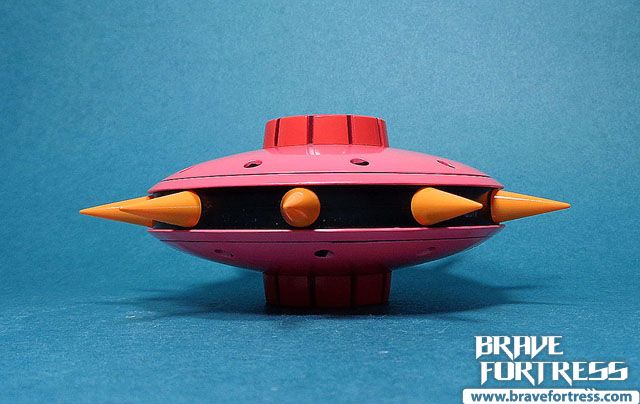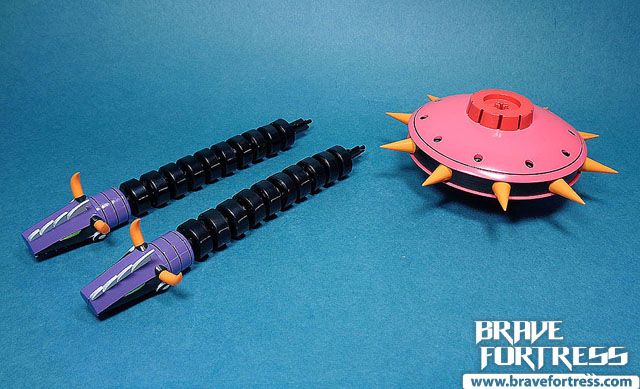 To attach the heads, you have to plug them into the red sections of the saucer. But, there seem to be arrowhead connectors for the sockets, that said, I'm not sure if they can be pulled out after pushing them all the way in, I opted NOT to push them all the way so that it won't permanently lock in, since I plan to return these to the box after the review.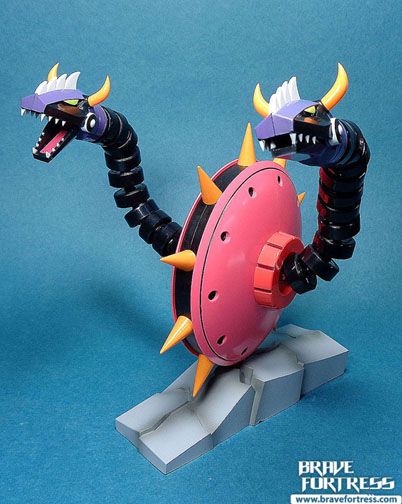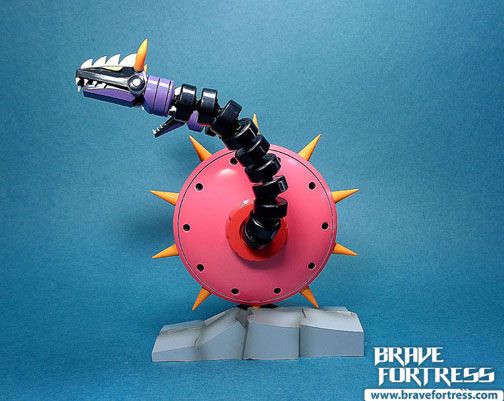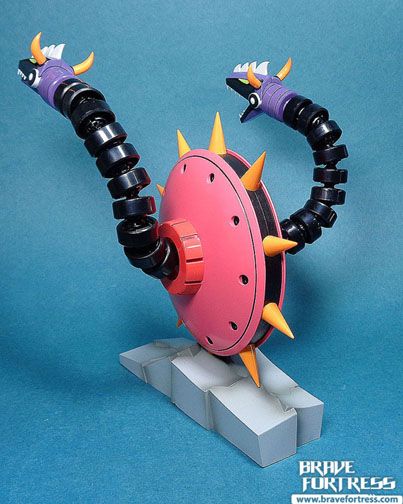 Goru Goru appeared in the 4th episode of the Grendizer cartoons. Its attacks included the ability to shoot green flames from its mouths, roll across terrain and creating heavy damage with its spiked center, fire missiles from the holes on it's saucer, and finally the heads can separate from their necks and fly to attack Grendizer individually.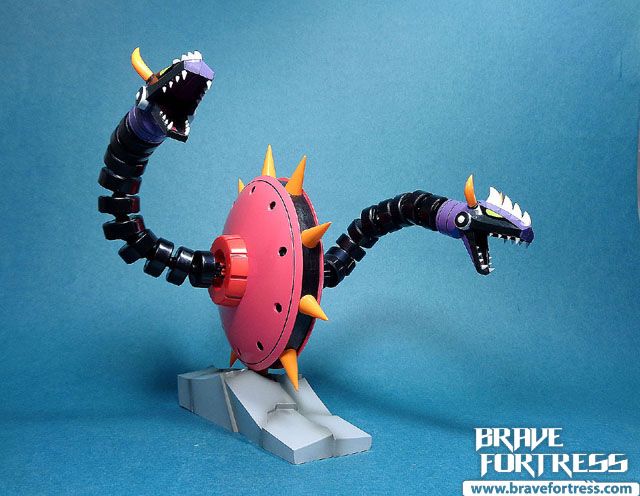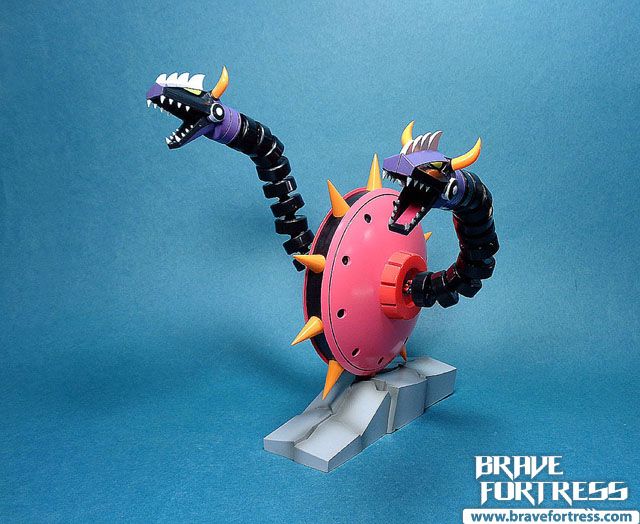 The toy spans roughly 6 inches wide by 8 inches tall, depending on how you plan to display him.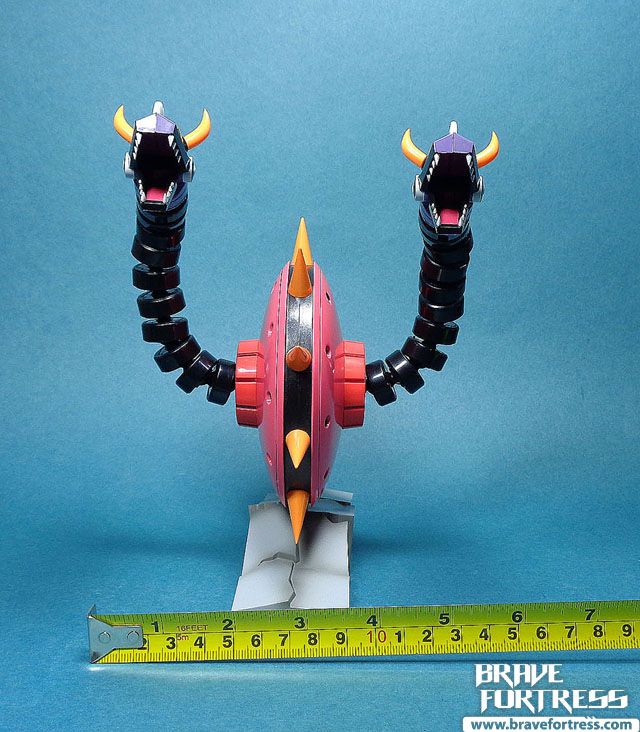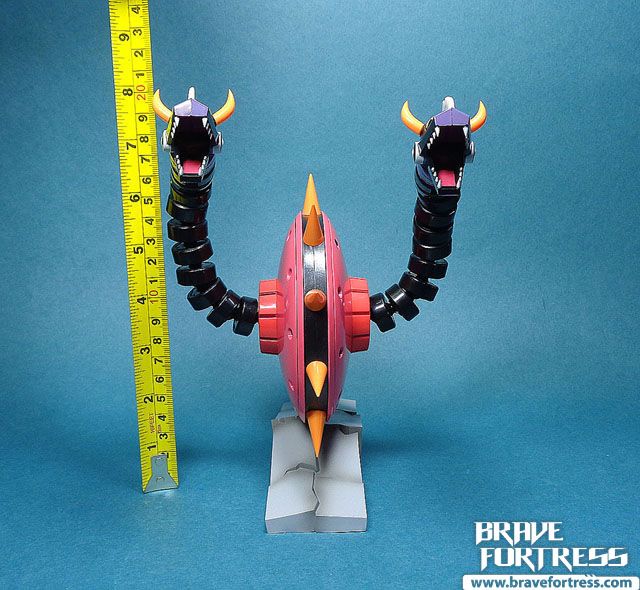 Goru Goru is also quite impressively heavy, roughly 350 Grams in weight. To put that into perspective, the SOC Gx70 Dynamic Classics Mazinger weighs only 280 Grams with his Scrander.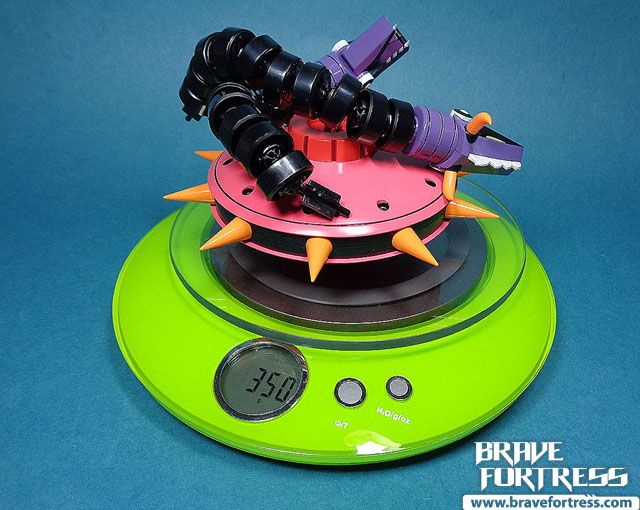 With its Vegan Saucer Beast buddies, Giru Giru and Gin Gin.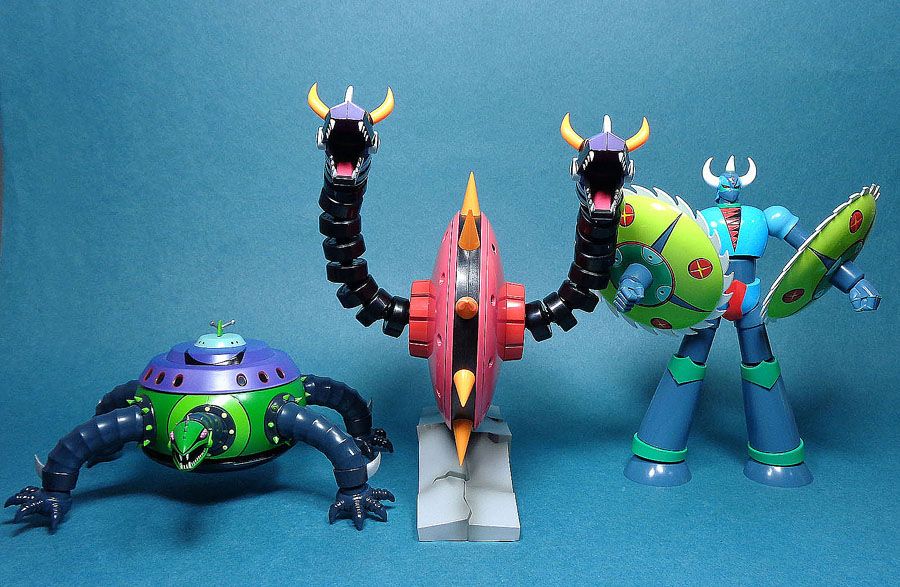 With the Metaltech Grendizer (deluxe version, comes with Spazer).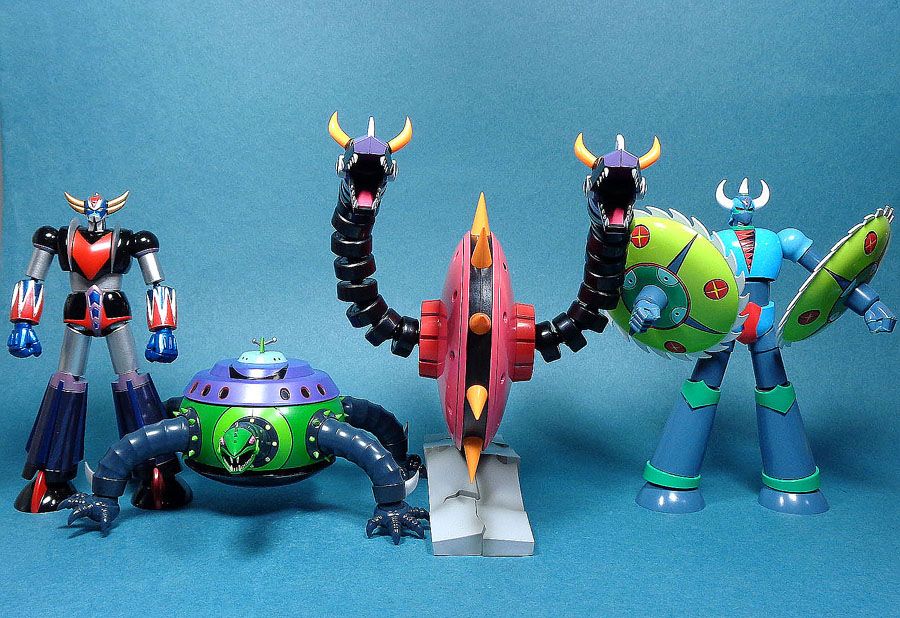 A running "theme" in naming the Saucer Beasts on the show was that the all the beasts had repeating names (Goru Goru, Gin Gin, etc.), with the exception of the King Gori monster from episode 52-53.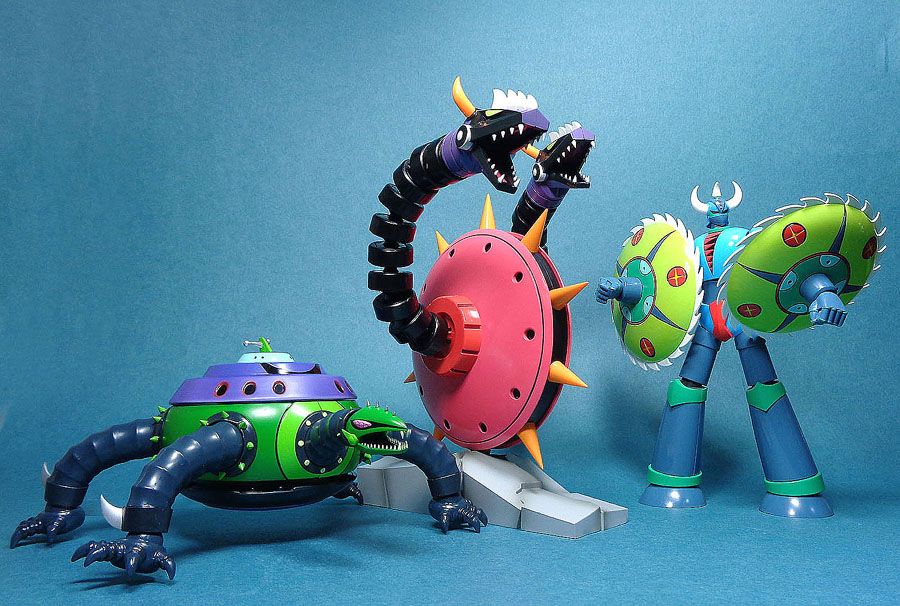 Overall, this set does not disappoint (with maybe the exception of the style of the new box art, but maybe I'm just nitpicking), the figure is heavy, looks great and fun to mess with. I guess the only downside is that the scale won't fit with the SOC Grendizers (the HLPro scale is smaller by 2 inches or so). But if you have the other Metaltech Grendizer figures, then this set is highly recommended.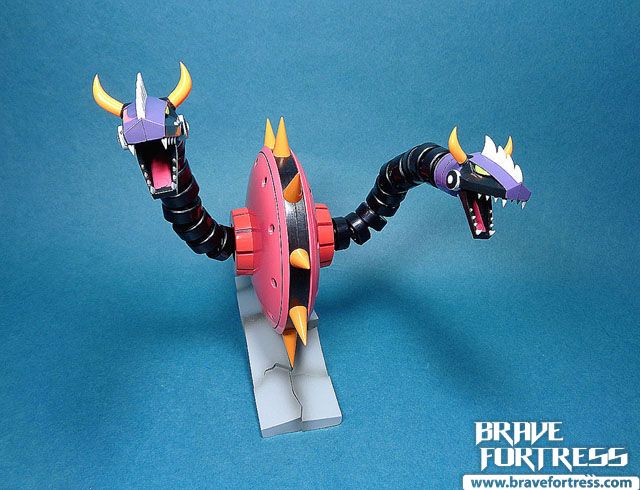 Gold