Hot Toys 1/6 City Hunter Ryo Saeba
Ryo Saeba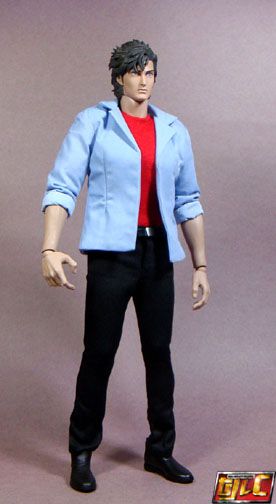 Finally!!! I've been waiting for more than decade for someone to make a City Hunter action figure. I love the comedy on this show! 🙂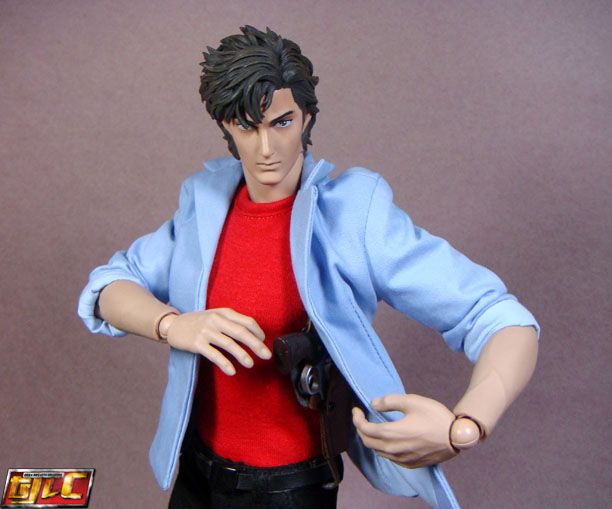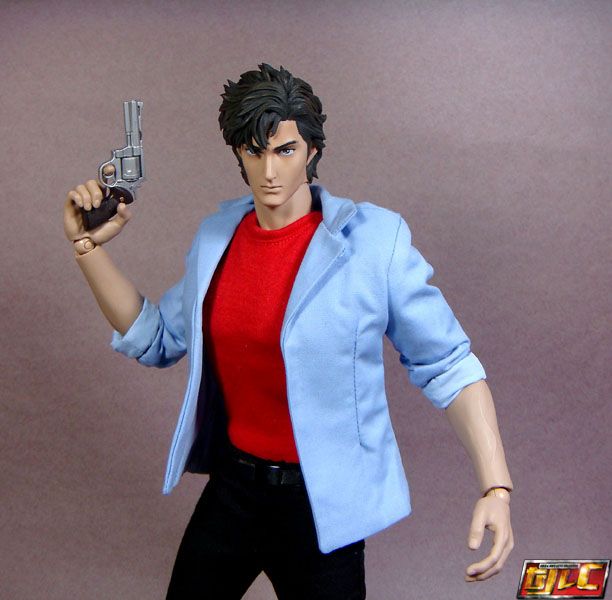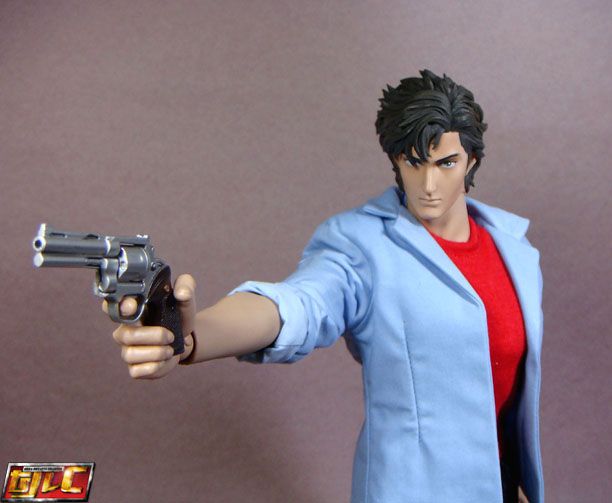 Although Ryo's Magnum doesn't come with any removable bullets, the revolver cylinder can be popped out to simulate bullet reloading.

Trench Coat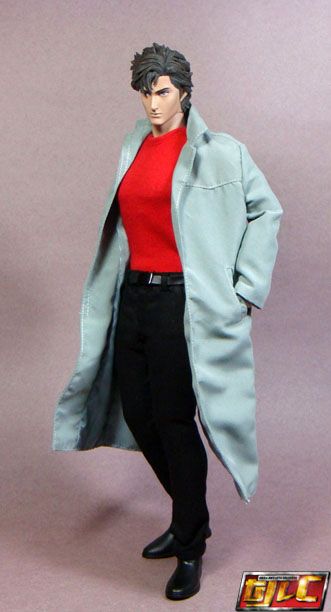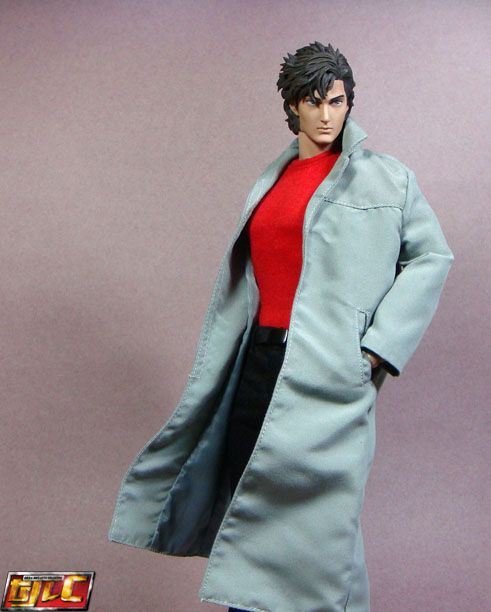 Shoulder Holster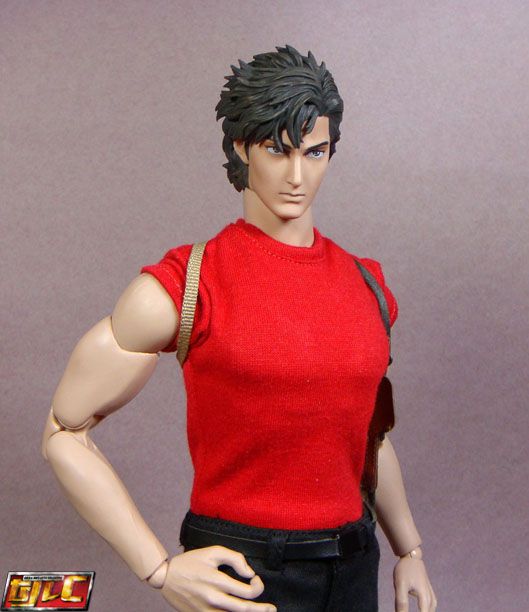 Sniper Rifle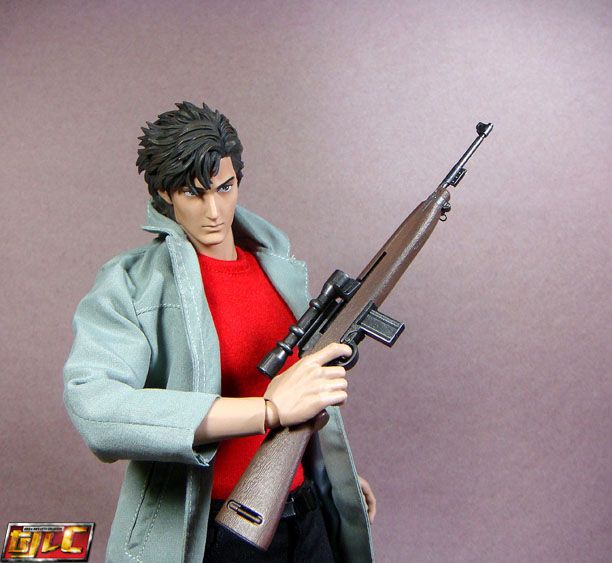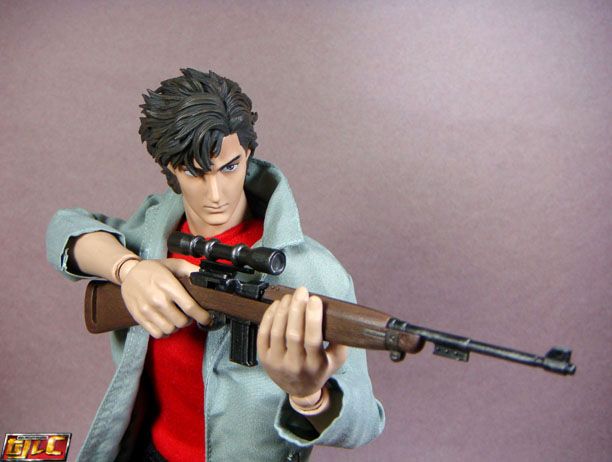 I could be wrong but I think the black Magnum is supposed to be a Smith and Weston Magnum 41, model 58, from the Vol.5 issue story "One out of One Thousand" (Saeko's first appearance). Ryo's standard gun is a .44 Magnum. To read the Manga go here:
http://www.anymanga.com/city-hunter/005/002/001/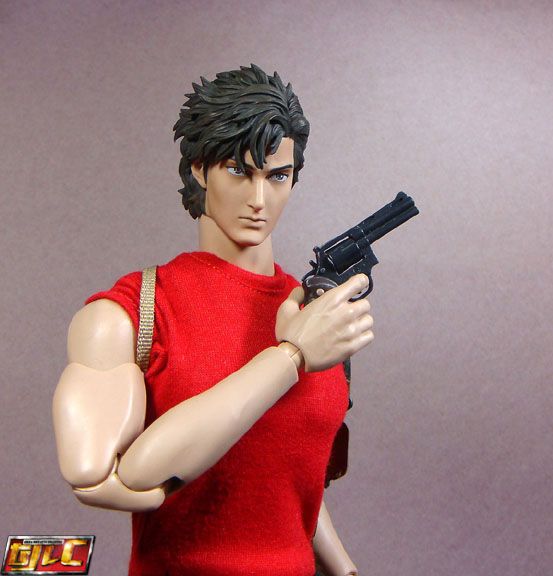 Display stand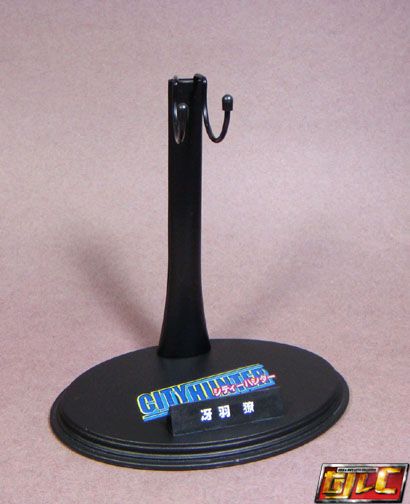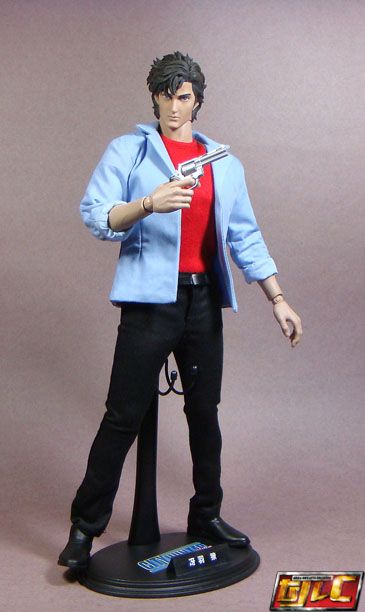 Last but not least, the infamous "Mokkori" head, and brassier accessory.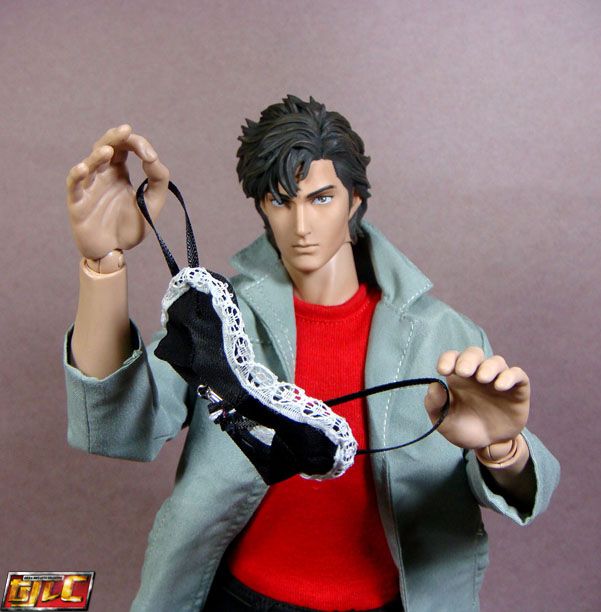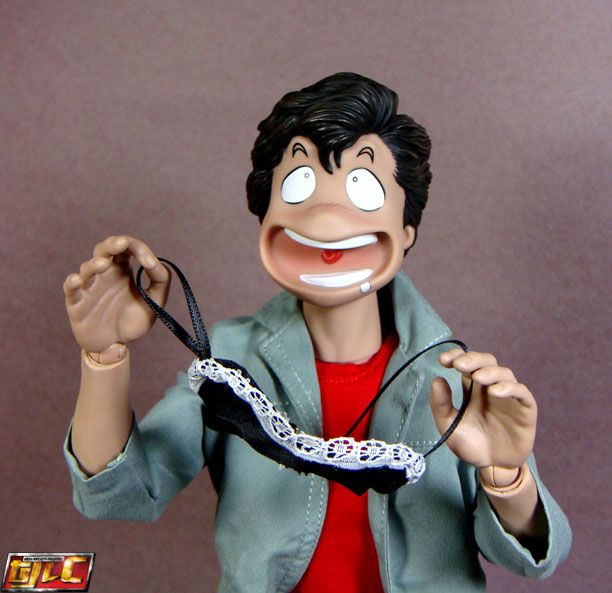 GIF animation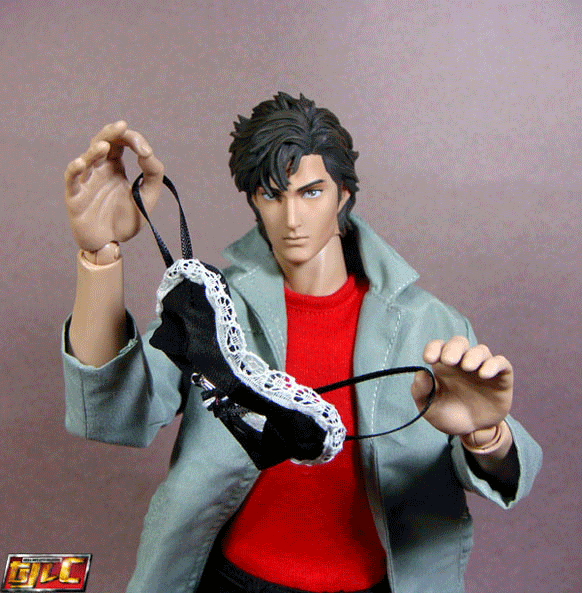 Headswap required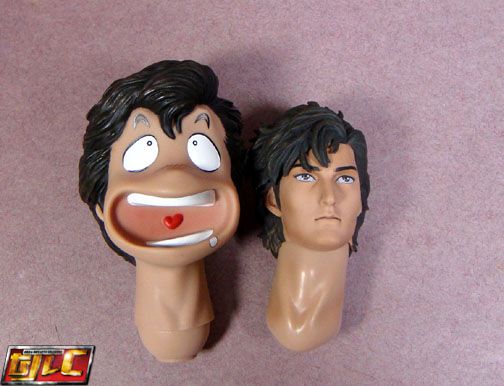 As much as I love this figure, it's not perfect, the face sculpt seems… off. I guess 2D doesn't translate into 3D well enough? I wish Hot Toys would give a more accurate looking head later, along with a Kaori figure (I passed on Saeko).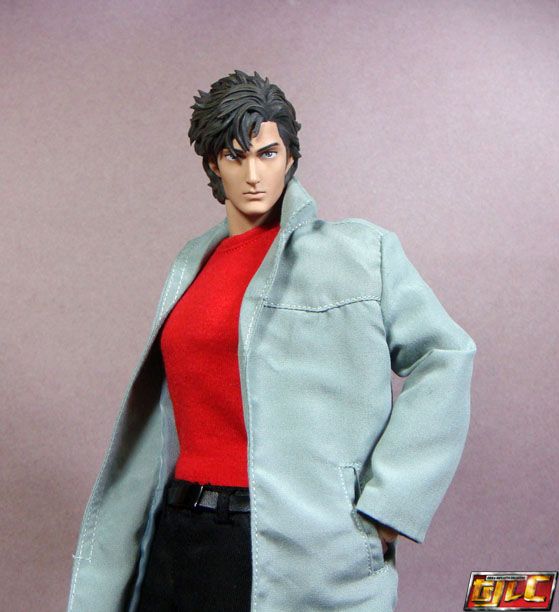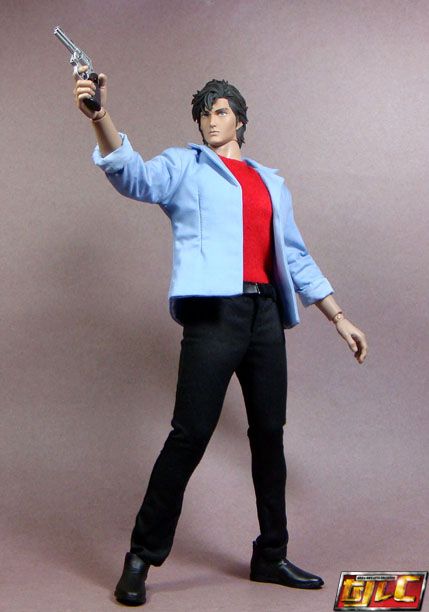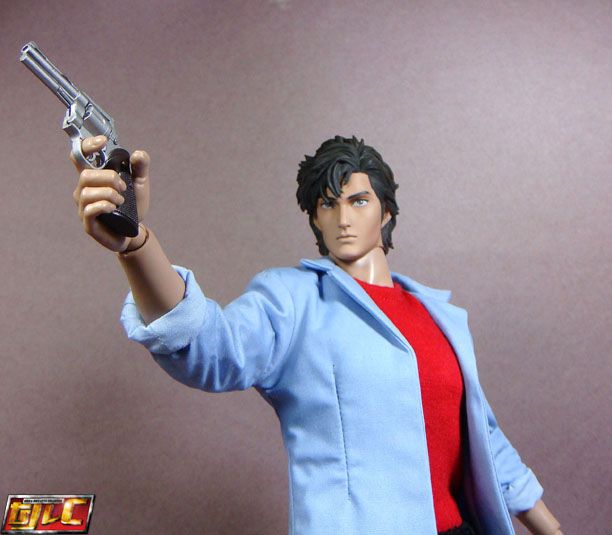 Gold