Kenner Real Ghostbusters Ecto-2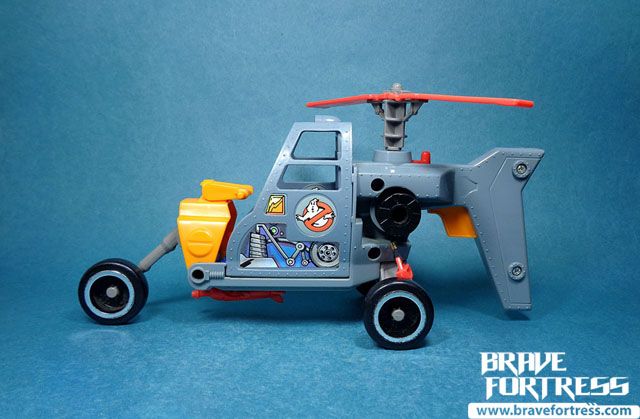 The second Ecto-mobile in the Real Ghostbusters cartoon. The Ecto-2 is a flying machine that could be deployed for aerial missions.

Seatbelt. This piece is the most often broken piece of the toy. I'm glad I was able to get one with a non-broken piece.

Instrument panel and joystick (the joystick is a part of the detachable bomb).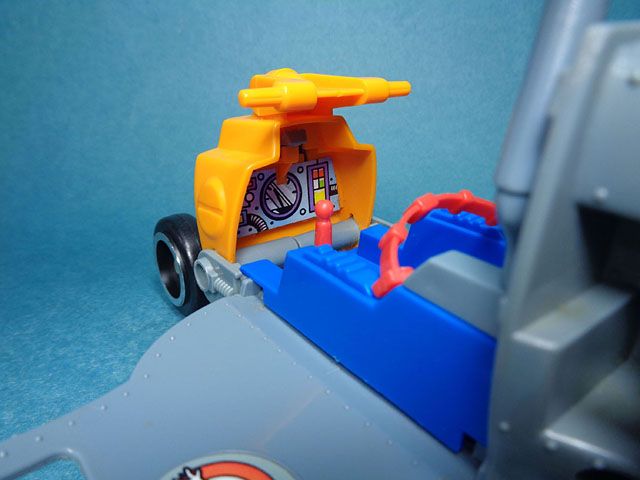 Detachable ghost bomb.

Retractable cable and working winch.

Pulling the trigger on the tail will make the propeller blades spin and the winch retract.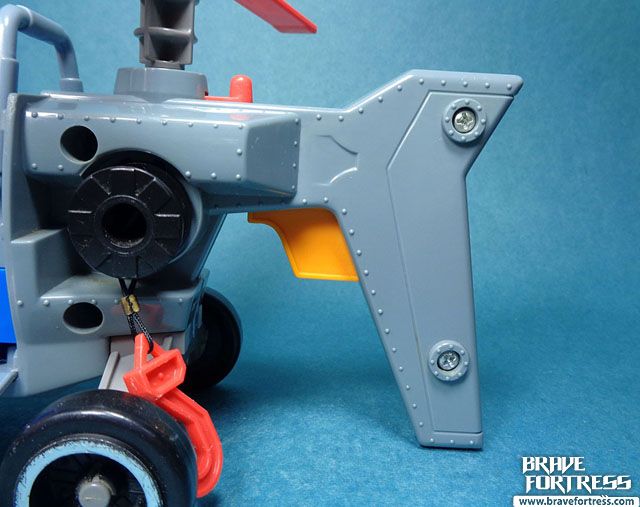 This red switch will lock the propeller and winch. Squeezing the trigger will do nothing if this switch is flipped.

For this vehicle, I had to settle on getting 2 Ecto-2s to get parts to make a complete set. I'll probably sell the extra one down the road.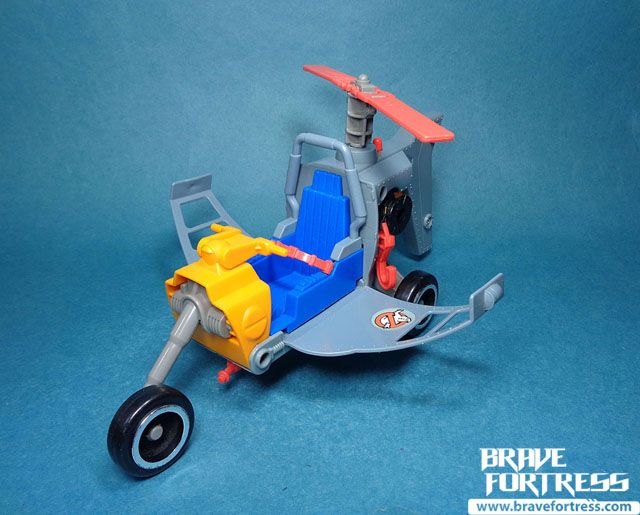 In the cartoons, this Ecto-2 was usually seen as a two-seater, but I guess they couldn't pull it off here. It was also capable of being loaded onto the Ecto-1 for later deployment, this is also something that can't be done with the actual toys. Ah, well… I'm just happy to finally complete the Ecto-mobiles from the cartoons. There's supposed to be an Ecto-3 from the toyline but it doesn't match the one from the actual cartoons, so I'm passing on that one.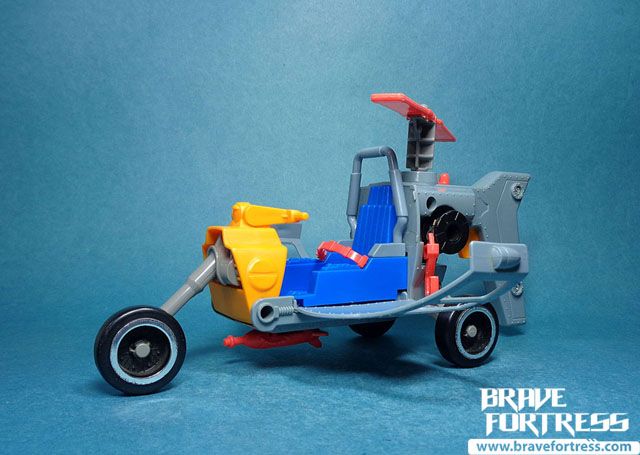 Thank you again to Ebay seller nipperisagod and makes_cents_store for their Ecto-2s.
Gold