Make Toys Re:Master series MTRM-09 Downbeat (Masterpiece Jazz)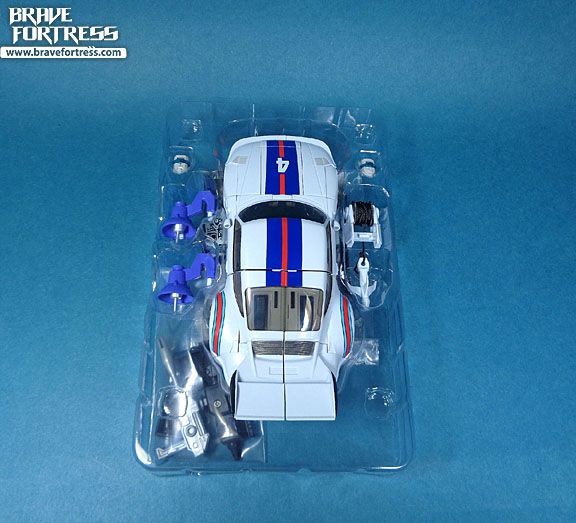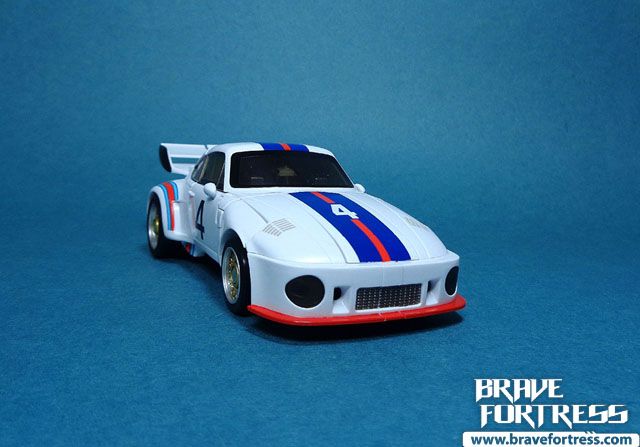 Speakers easily plug into the rear tail lights.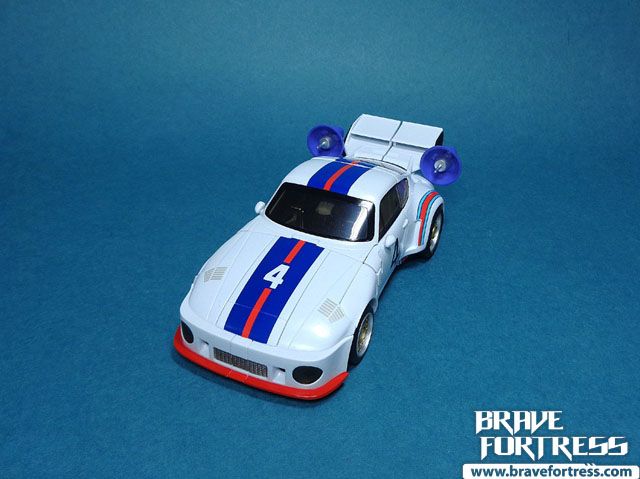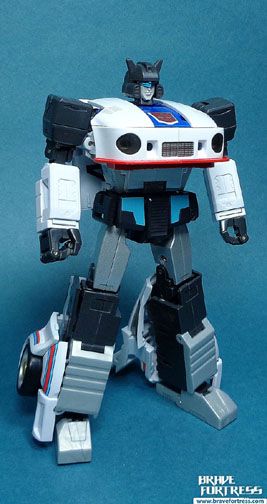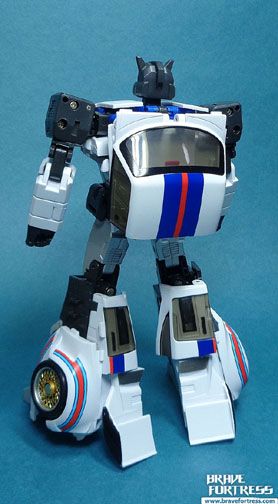 Ahh Make Toys (pronounced Ma-KE Toys), it's been a while since I bought their products. The last thing I got from them was their Computron (Quantron) . While I love their quality and plastic. The Quantron transformations in general were a real huge pain to figure out. Luckily, with Downbeat, they got it right. This thing is fun to transform, and looks super good in both modes, it's like Jazz just walked right out of the TV screen. An excellent third party Masterpiece figure!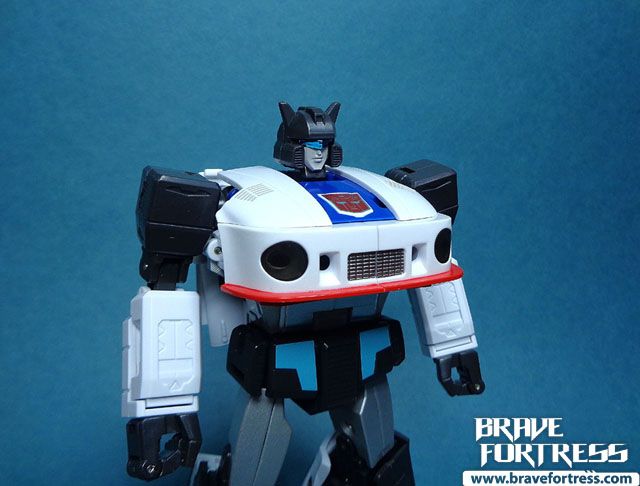 Downbeat comes with optional speakers to recreate Jazz's light and sound barrage from the TV series.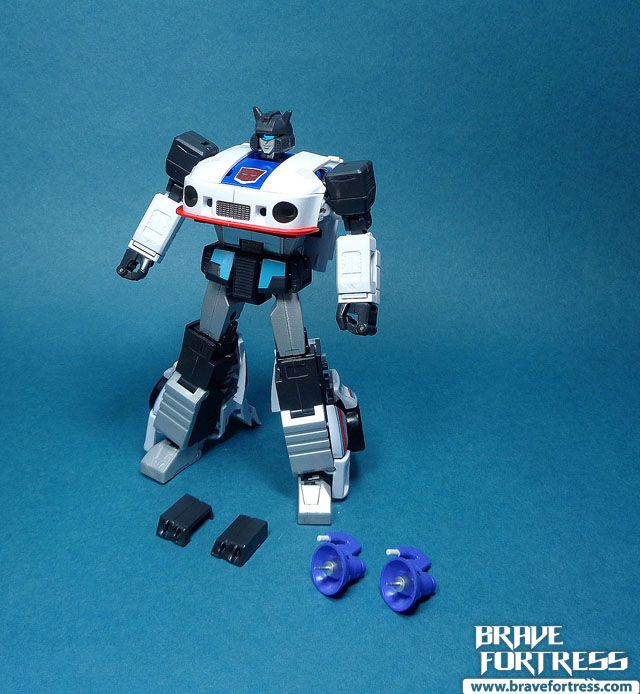 Listen to the beat!

In the G1 bios, Jazz is delegated as head of Special Operations, meaning dangerous, covert Ops. But we never really see Jazz do his "behind enemy lines" infiltration thing in the show.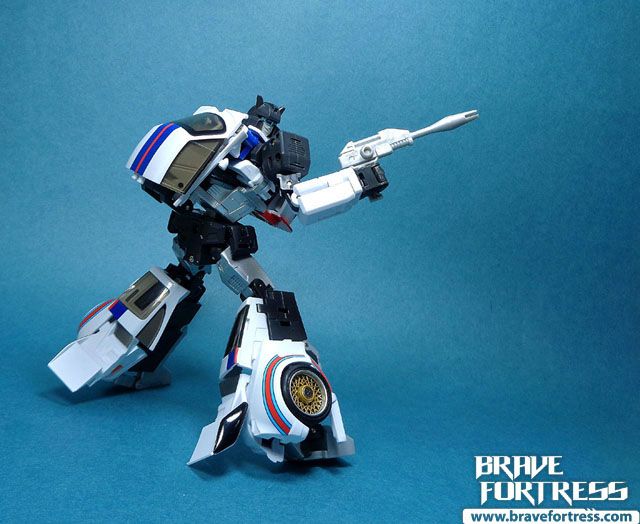 He comes with his Photon Gun.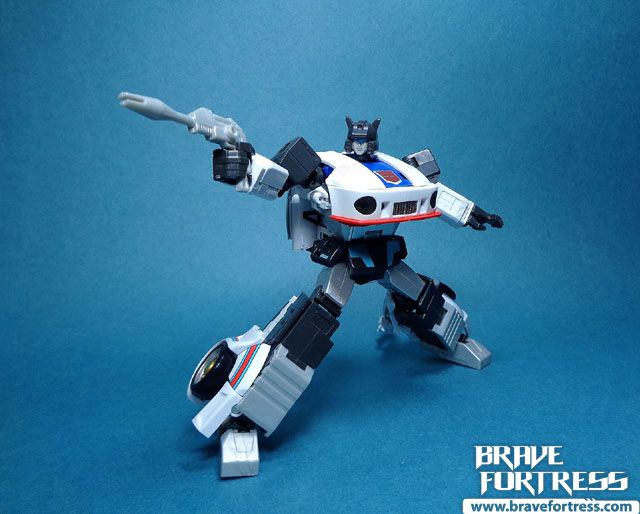 Jazz was very prominent in the G1 cartoons, in the movie and even had minor roles in the Season 3 saga. I loved the character and I really love this figure. Make Toys really did an impressive feat here.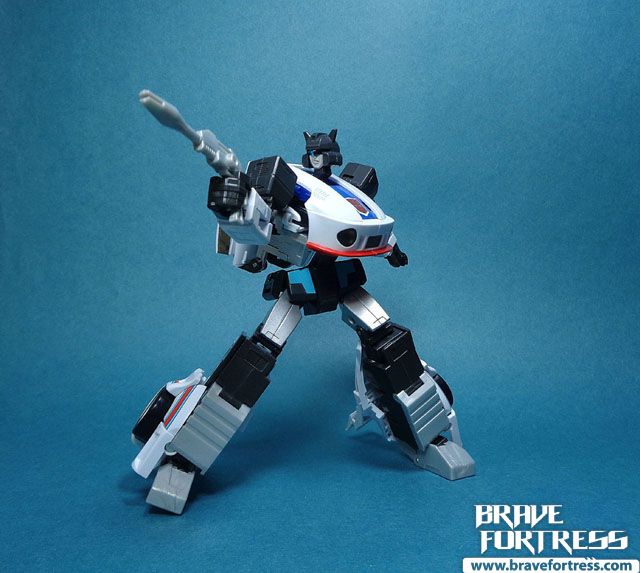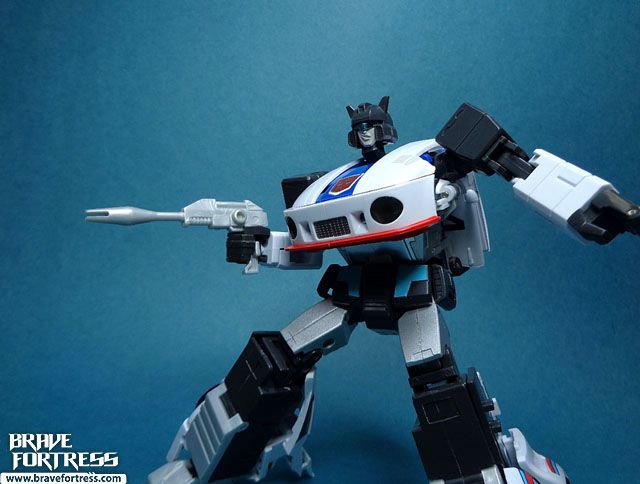 Downbeat also comes with a shoulder rocket launcher (rocket is non-removable).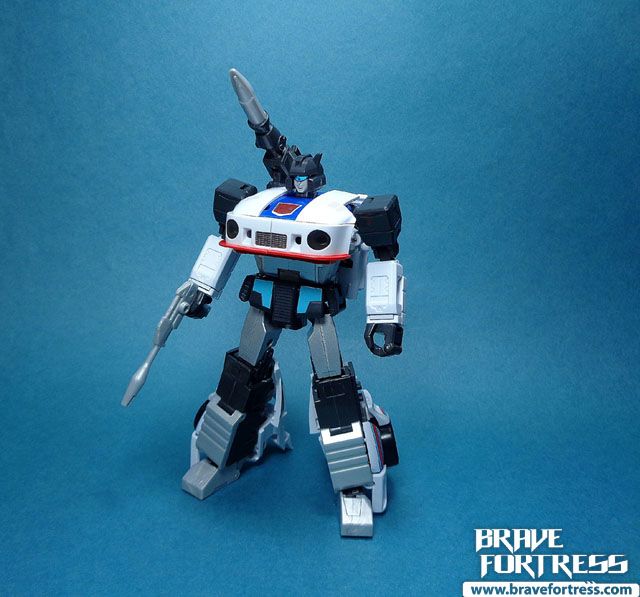 You can flip out his doors to recreate his G1 toy look too. Clever, Make Toys, really clever.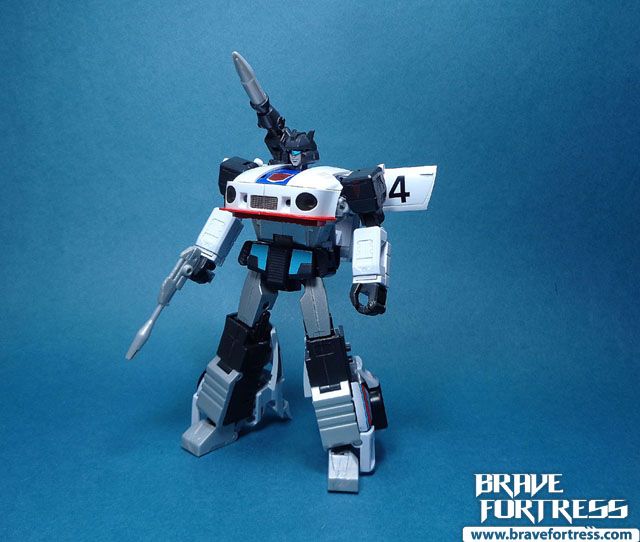 To change the faces, you have to remove his helmet first.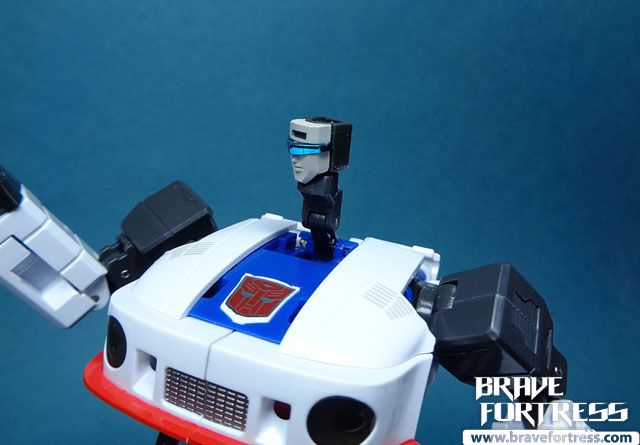 To attach his winch (as seen in More than Meets the Eye part 2), you have to equip it onto his hand, like with the rifle. It's a bit tricky to do though.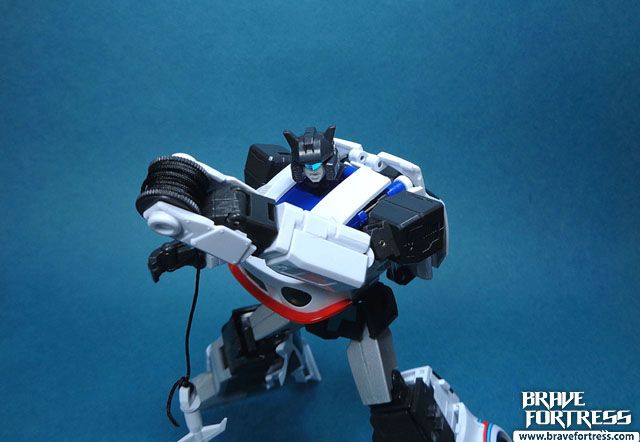 "Prime! Use this for an emergency brake!"

With Prime and Sideswipe.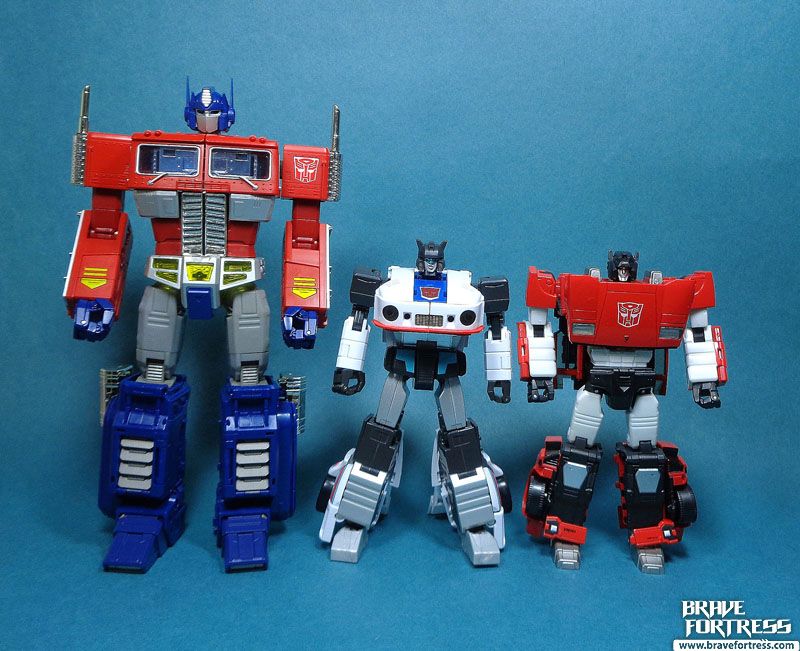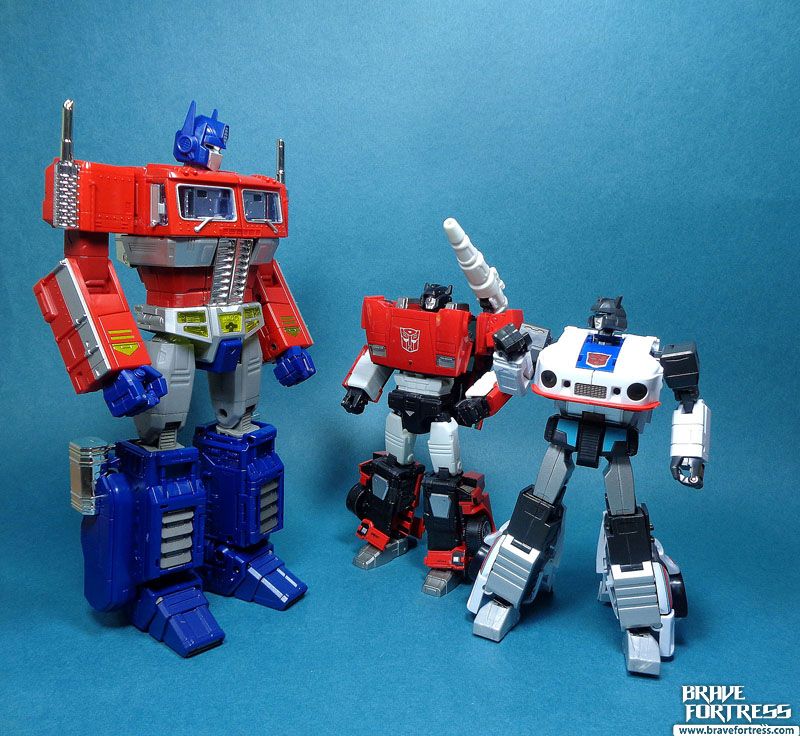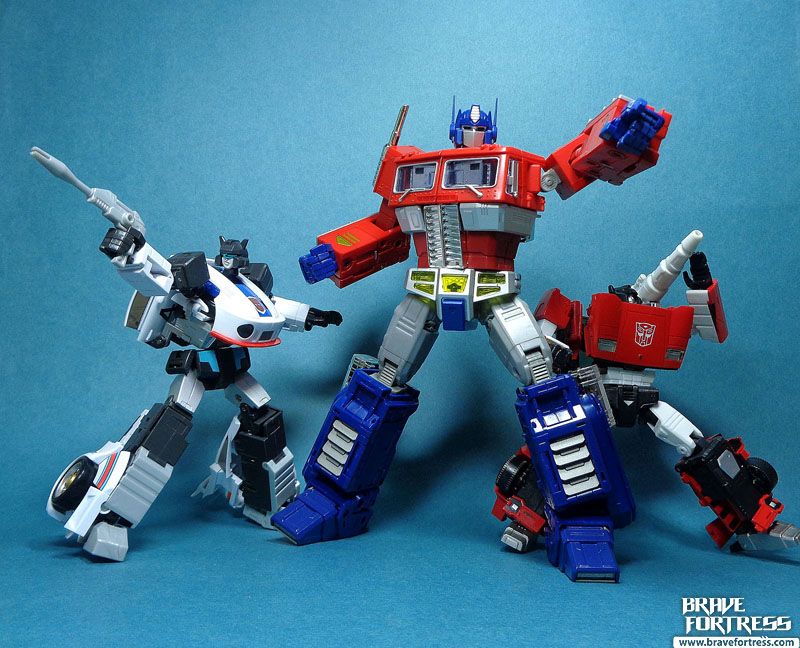 Downbeat weighs 199 grams and stands roughly 6.5 inches tall. He has diecast parts in his abdomen and thighs.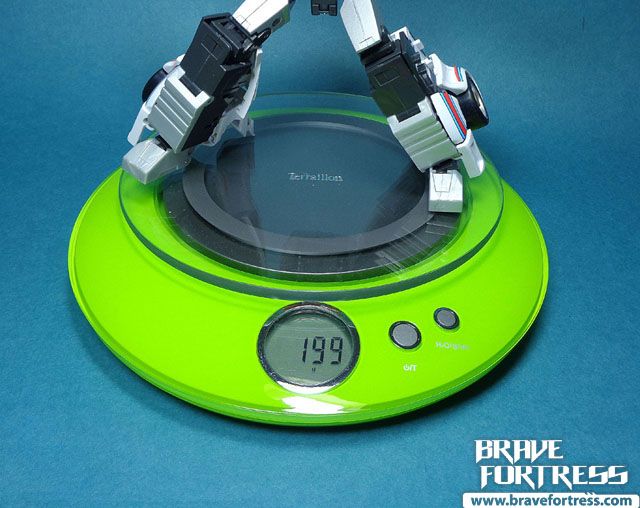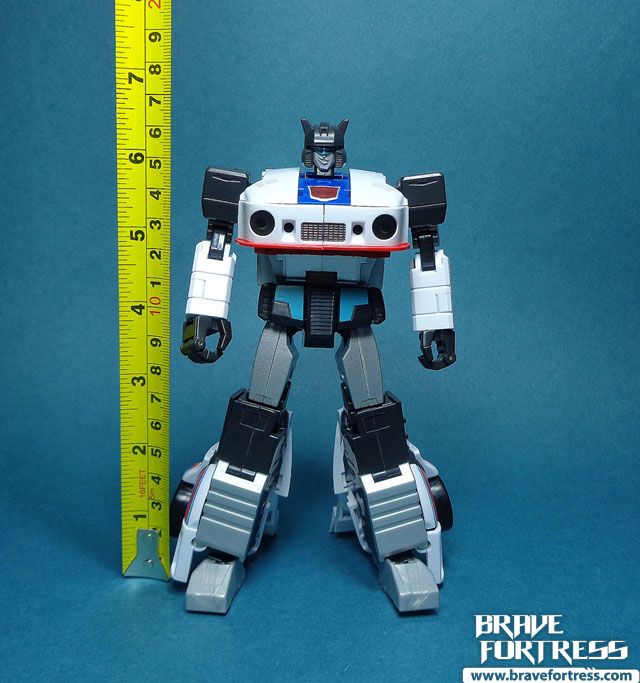 One thing that I did find a bit out of place with the toy was how they made headlights black instead of blue. I sort of wish Make Toys made the headlights more show accurate.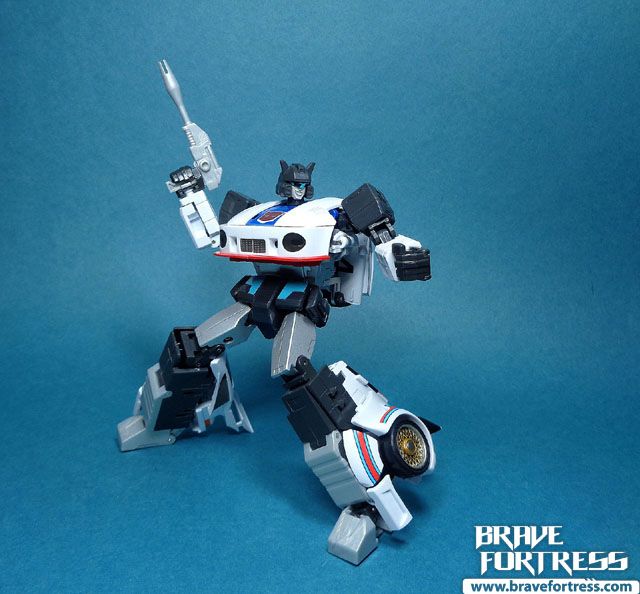 Overall, I have to say, I was very surprised with how good this figure turned out. Lots of poseability, diecast abdomen and thighs, ratchet joints in the thighs and legs?? This toy might well be my favorite non-official Masterpiece figure yet. It beats even some of the official MP figures in terms of transformation design and aesthetics. I'm seriously considering going after Bounceback (the Downbeat redeco based on the G1 Stepper/Ricochet Targetmaster) and the MTM Seekers. This toy is that good.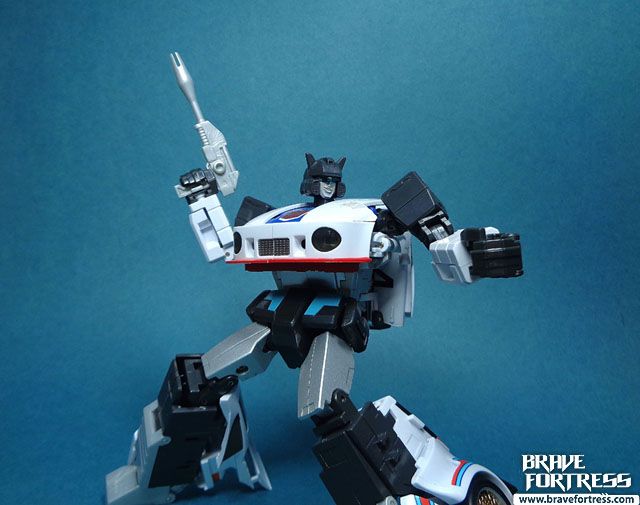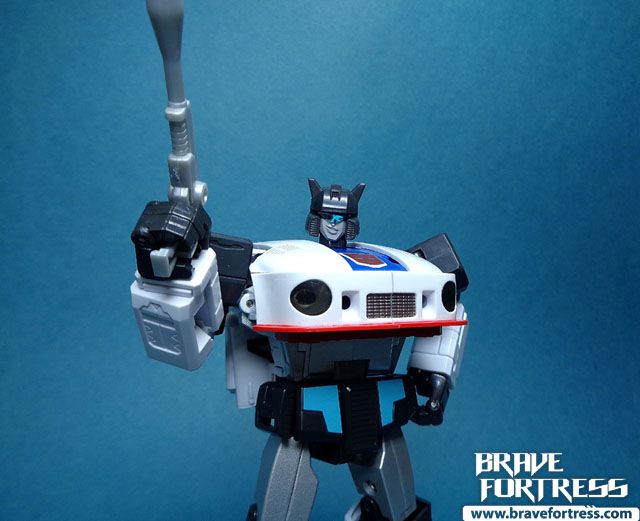 Gold