The March 2008 Tamashii Expo exclusive GX-01R+ Mazinger Z.
Box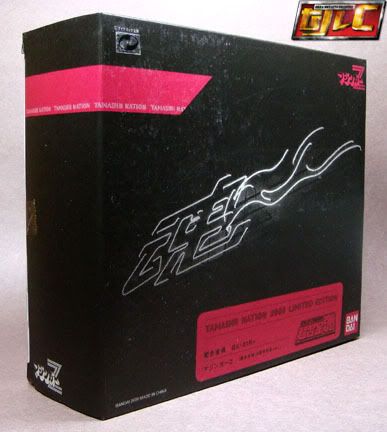 Accessories. The manual is just single paged and is black and white.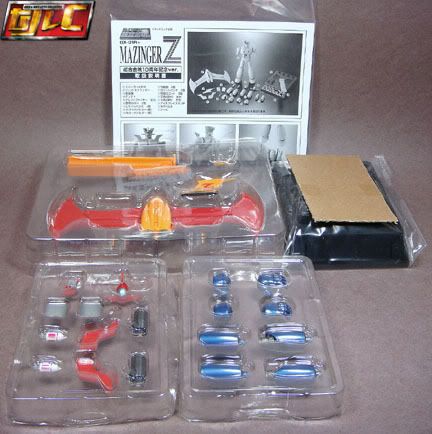 Essentially a retool and a repaint of the old GX-01R Mazinger Z. This version looks better, with the exception of the Scrander having less detail and it's missing Iron Cutter accessory.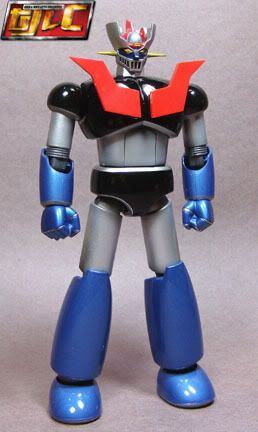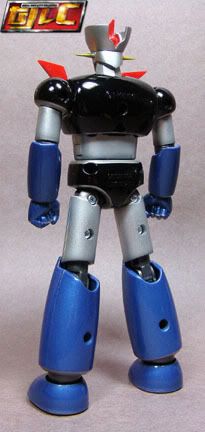 Pilder. The Gx-01R+ has a smaller "docked" Pilder compared to the Gx-01R. Both "undocked" Pilders are identical.


Mazin go!!!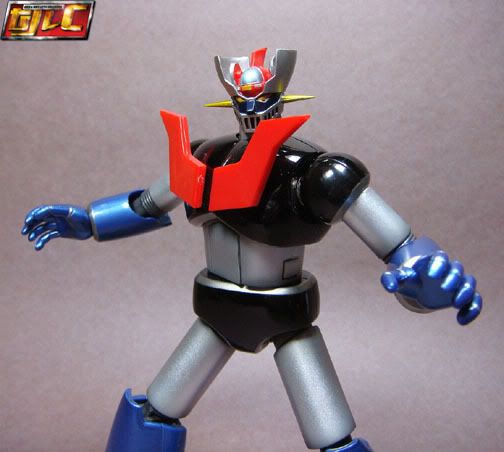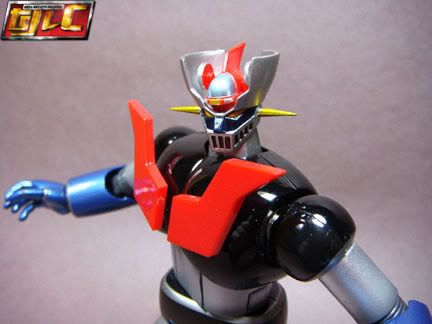 Rocket Punch!!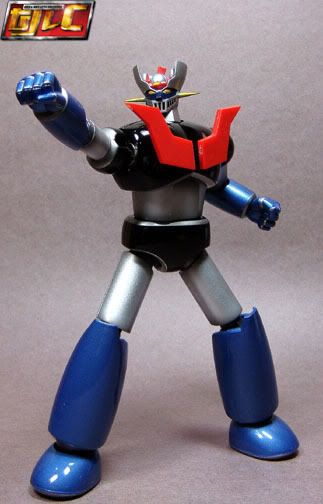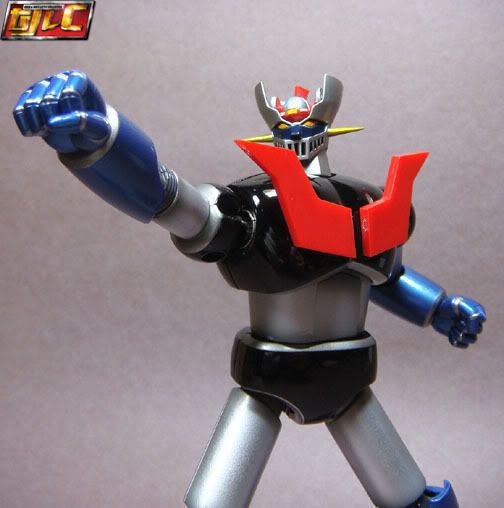 Scranders. Note the missing red paint on the "backpack" and the missing "Southern Cross Knife" ports. The missing red paint does make the Scrander more "Anime accurate".The new "Z" logo comes from the "Mazinger Z vs. Devilman" movie (thanks to TheMazingerZ over at Robot Japan for the tip).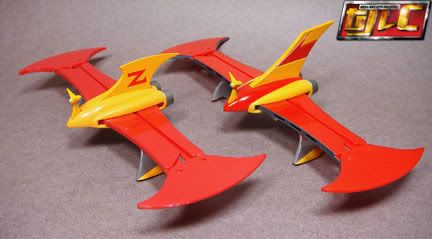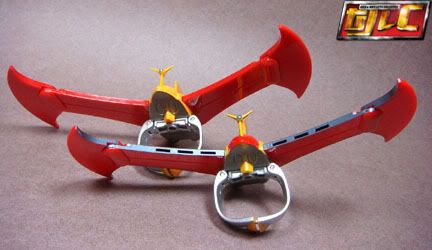 With the original GX-01 Scrander.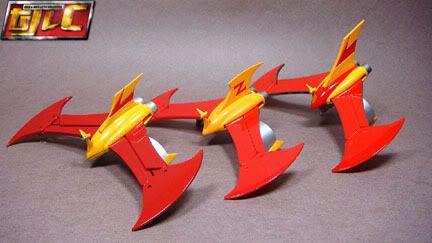 Scrander Cross!!!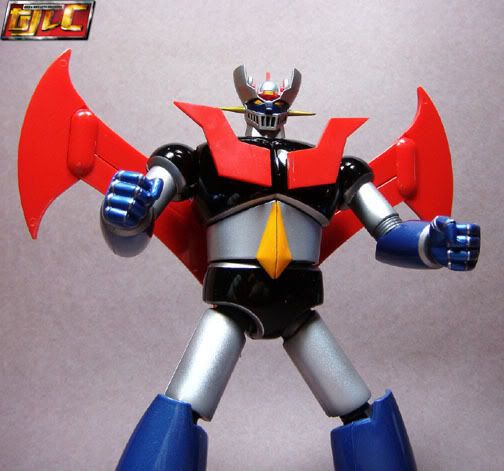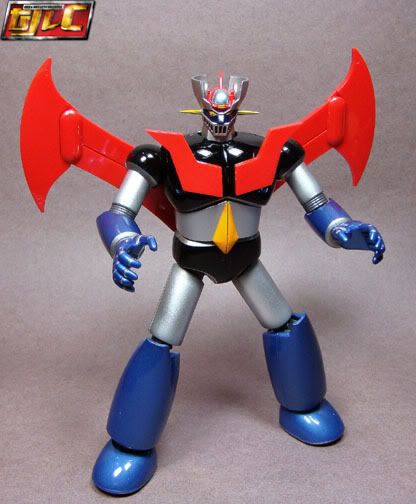 Display stand. The nameplate is replaced with a sticker like the one on the GX-01.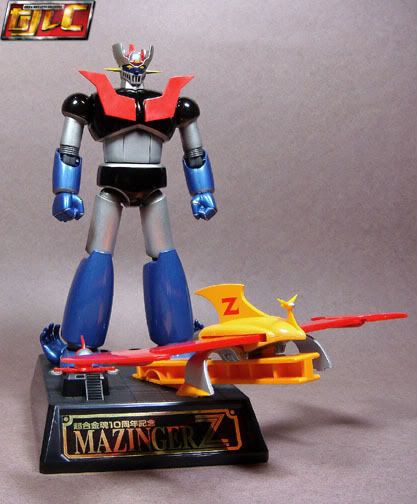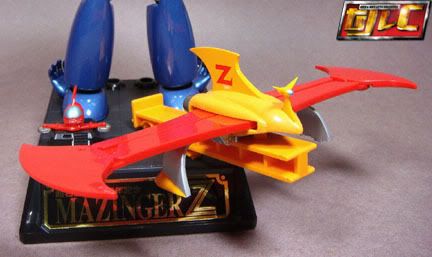 The GX-01R and the GX-01R+.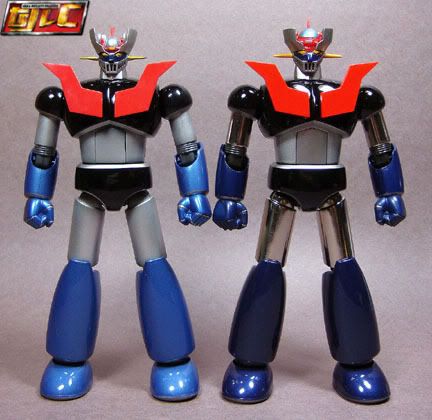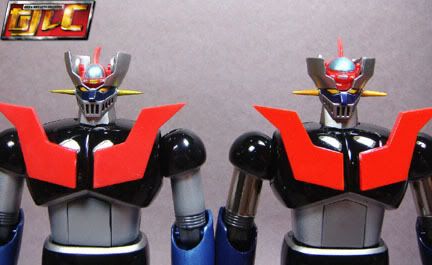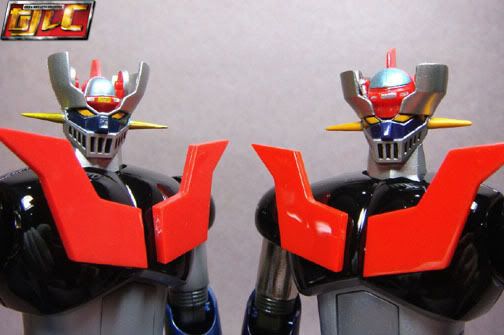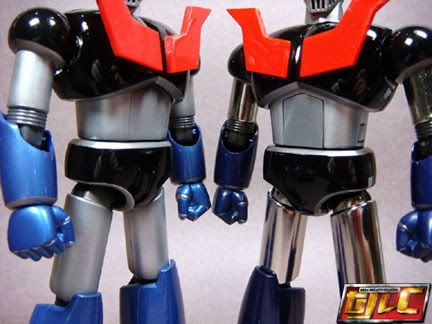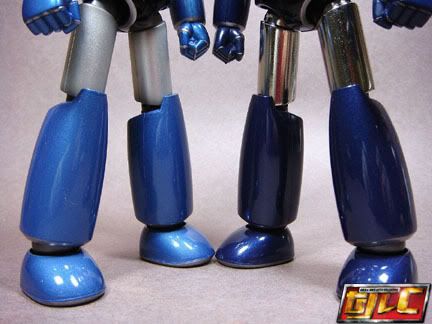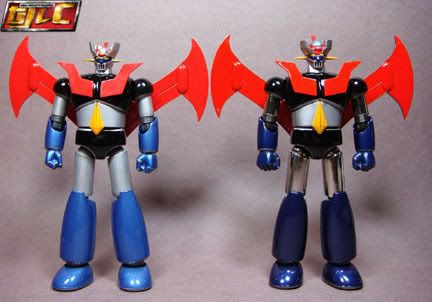 GX-01, GX-01R+, GX-01R.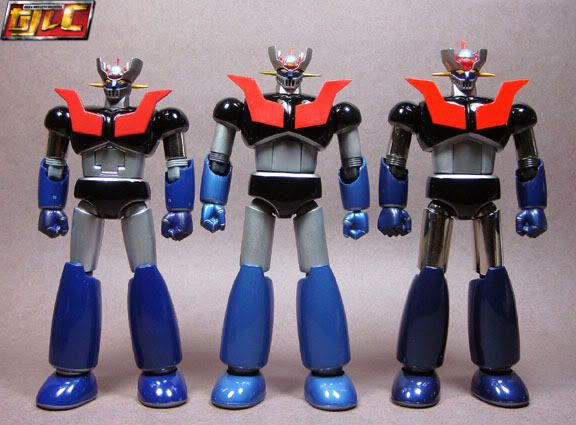 With the GX-02R Great Mazinger.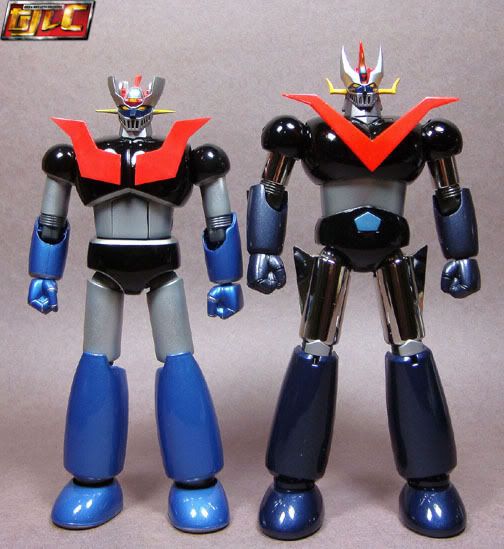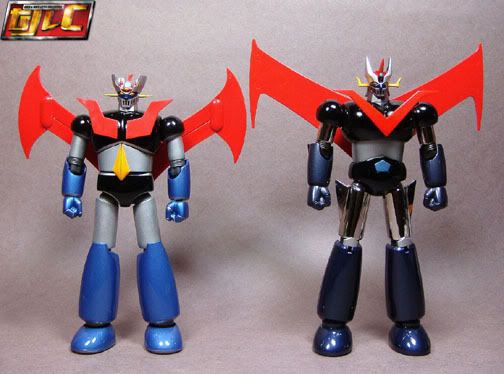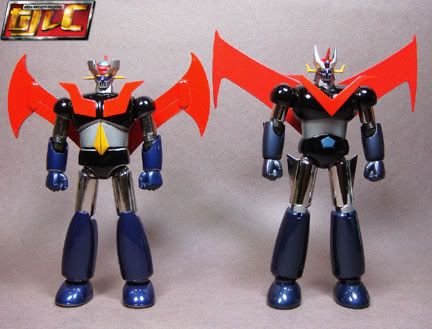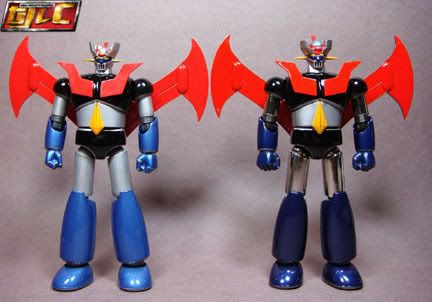 Double Mazin go!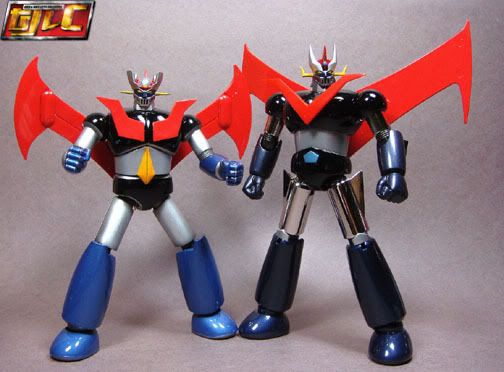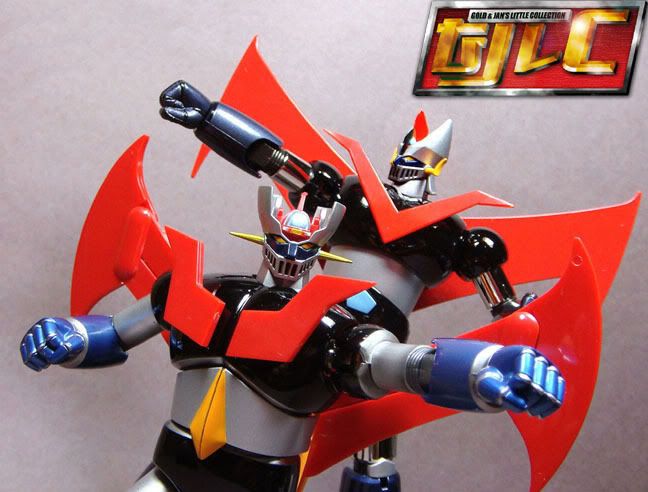 In conclusion. Differences include
-New and improved head sculpt.
-Lighter shade of blue.
-Lighter shade of red plastic.
-Smaller "docked" Pilder.
-Slightly weathered finish on the abdomen, the finish isn't as grainy as the Aoshima weathered Getters.
-No shiny chrome parts.
-Missing "Iron Cutter" parts.
-Missing "Drill Missile elbows"
-Missing "Southern Cross Knife" ports on the Scander.
-Missing red stripe on the "backpack".
-Missing Jet Pilder.
-New "Z" Logo on the Scrander.
-Display stand nameplate changed back to sticker.
Gold