Marvel Legends Age of Apocalypse Colossus wave
Magneto
Rogue
Cyclops
Sabertooth
Kitty Pride
Iceman
Legion
Colossus
Magneto

In an alternate timeline where Professor X was accidentally murdered by his own time travelling son, Magneto took up his friend's dream of humans and mutants peacefully co-existing and assembles the X-men to fight Apocalypse's march of world conquest.

The body is a reuse of the Magneto mold from the Apocalypse wave.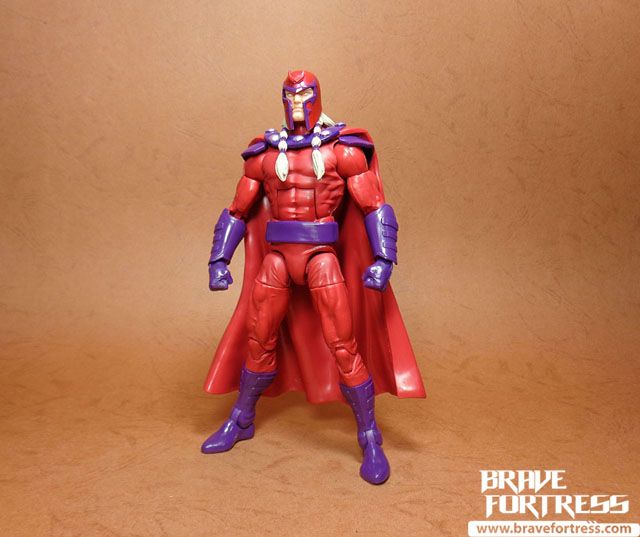 Alternate "helmetless" head included.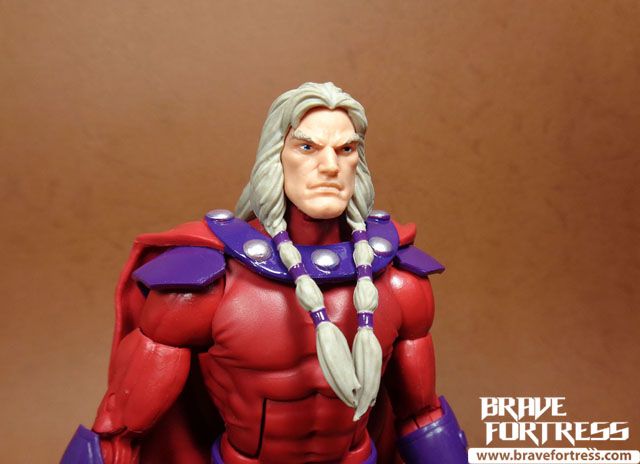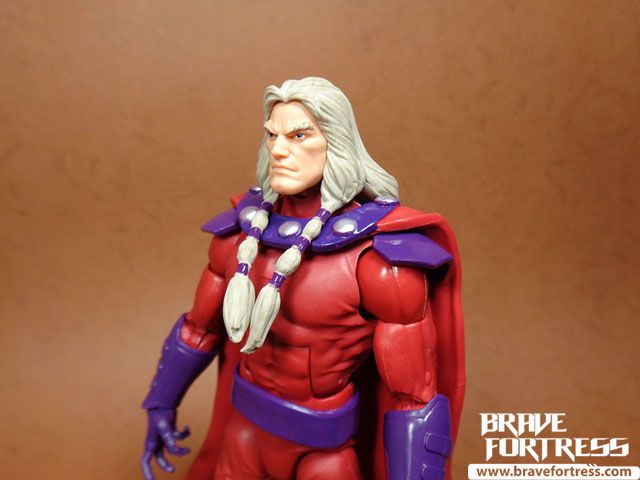 Magneto also comes with some effects parts. I don't think they're the right fit for showing off his powers though.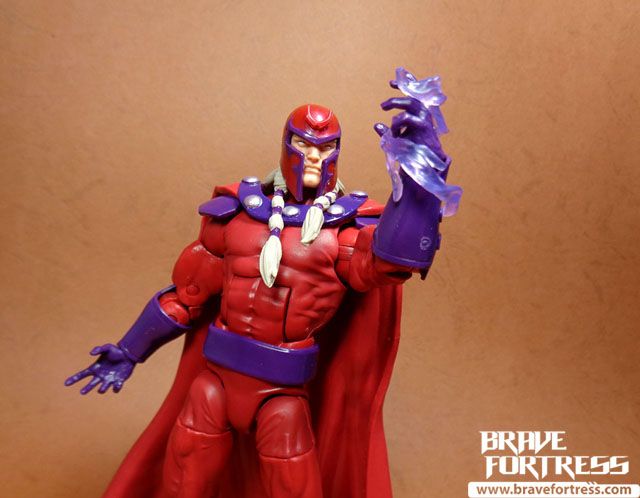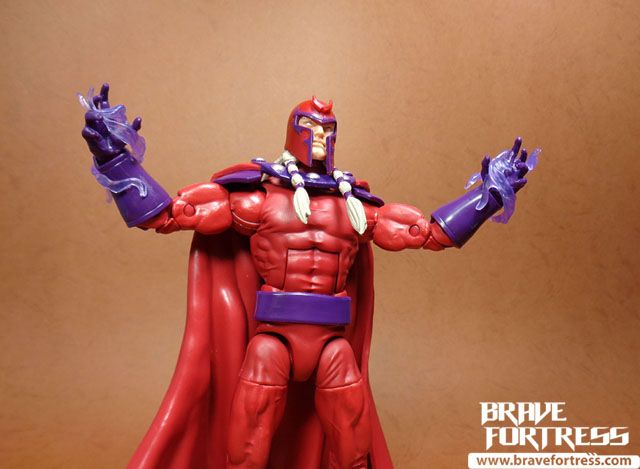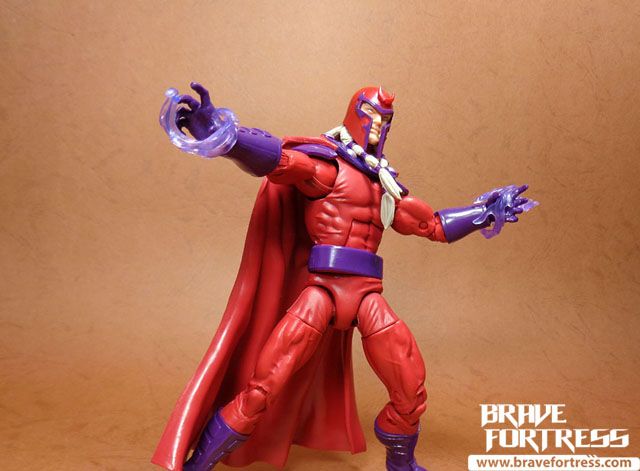 Rogue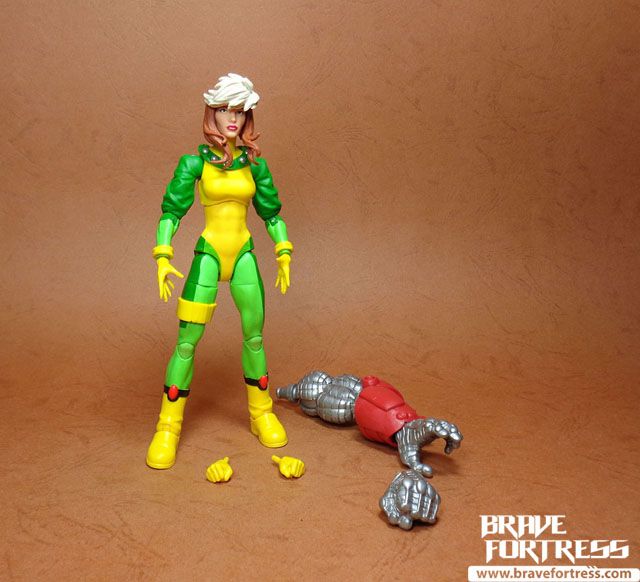 As second-in-command for the X-men in this timeline, Rogue develops strong leadership skills and also becomes romantically involved with Magneto.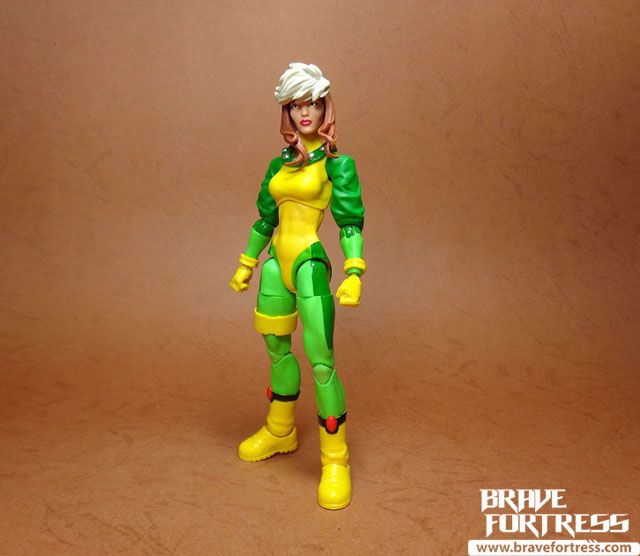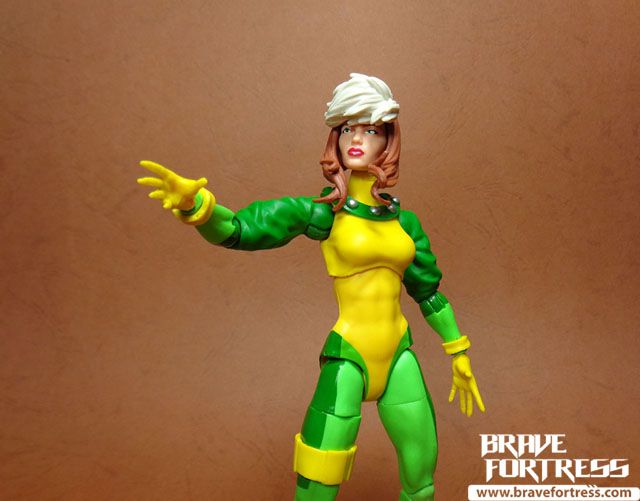 Man, her bangs design really stands out, no? Lol…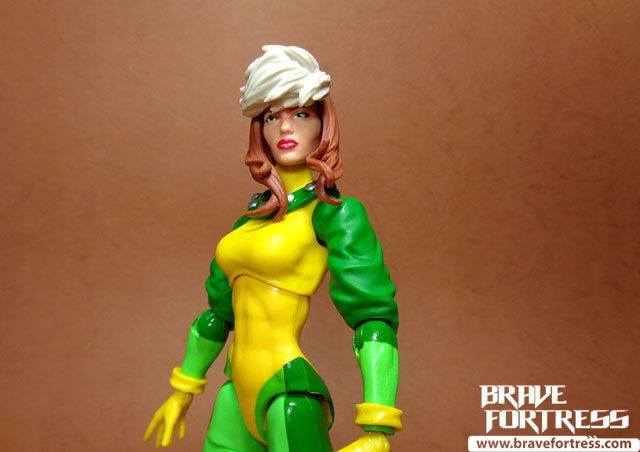 With her "love interest" Magneto.

If I recall correctly, her power set (increased strength, durability, flight) is the same in the AOA universe.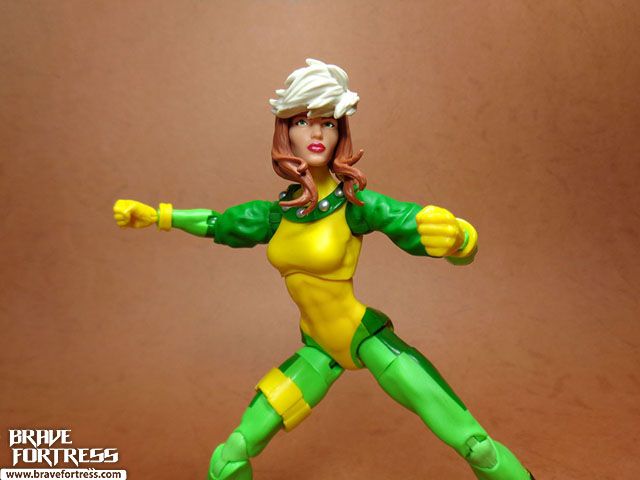 Cyclops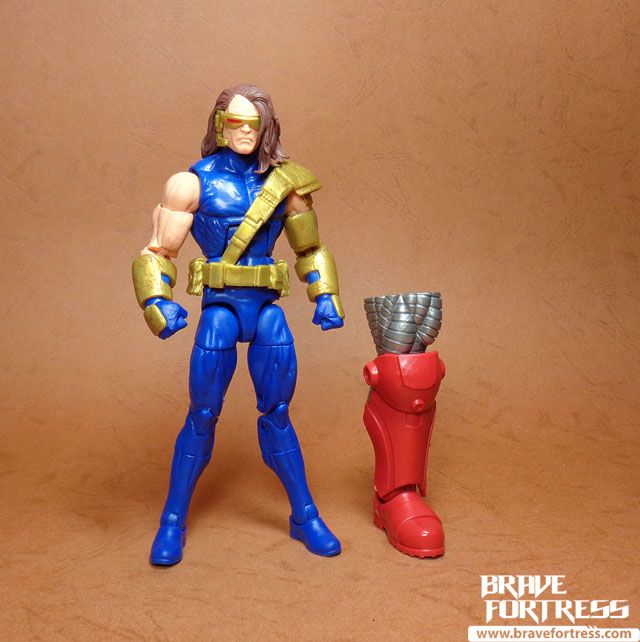 In this timeline, Cyclops is recruited by the evil scientist, Mister Sinister, and becomes one of the X-men's deadliest enemies. Eventually killing Weapon X's partner, Jean Grey.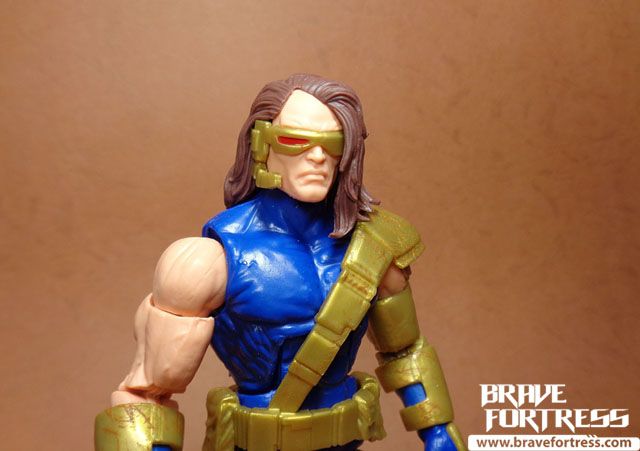 His visor only has one eye opening, a true "cyclops".

While at first glance, he looks really plain, upon closer inspection, you'll notice some claw marks on his armor. Cool design choice there, Hasbro team.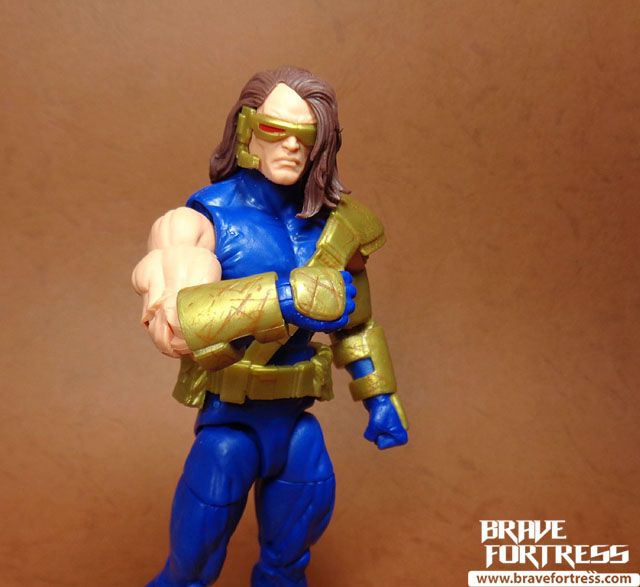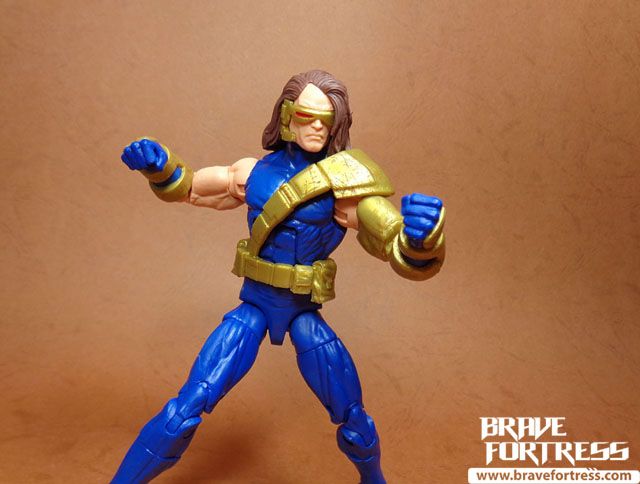 Cyclops, the "bad news" in AOA Universe's Logan's life.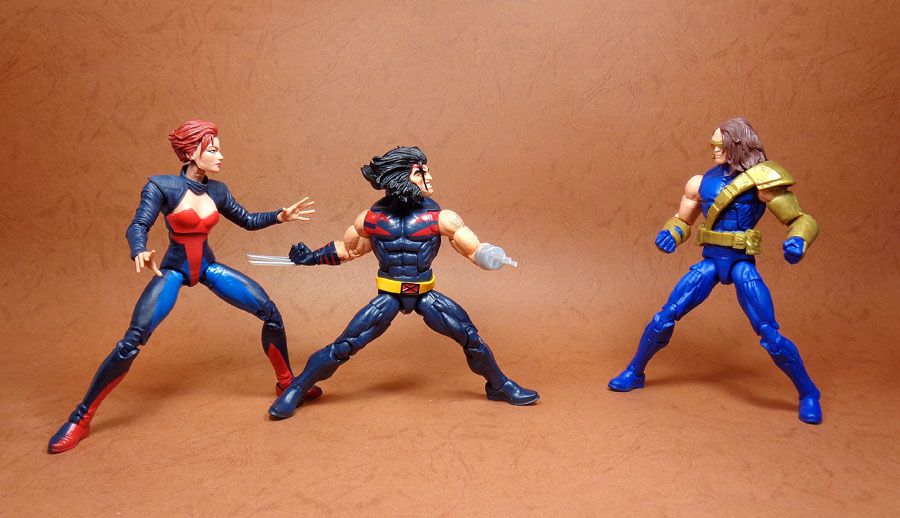 Sabertooth

Sabertooth is actually heroic in this timeline, serving as a role model for other mutants. He starts out as one of Apocalypse's men but eventually defects to join the X-men in stopping his former boss. He even becomes allies with Wolverine.

Heh,Sabertooth seems more likeable than Logan in the AOA setting.

In the AOA universe, Sabertooth doesn't have Adamantium laced into his bones, but he is still a fierce fighter and retains his Healing Factor.

With wave 1's Wild Child.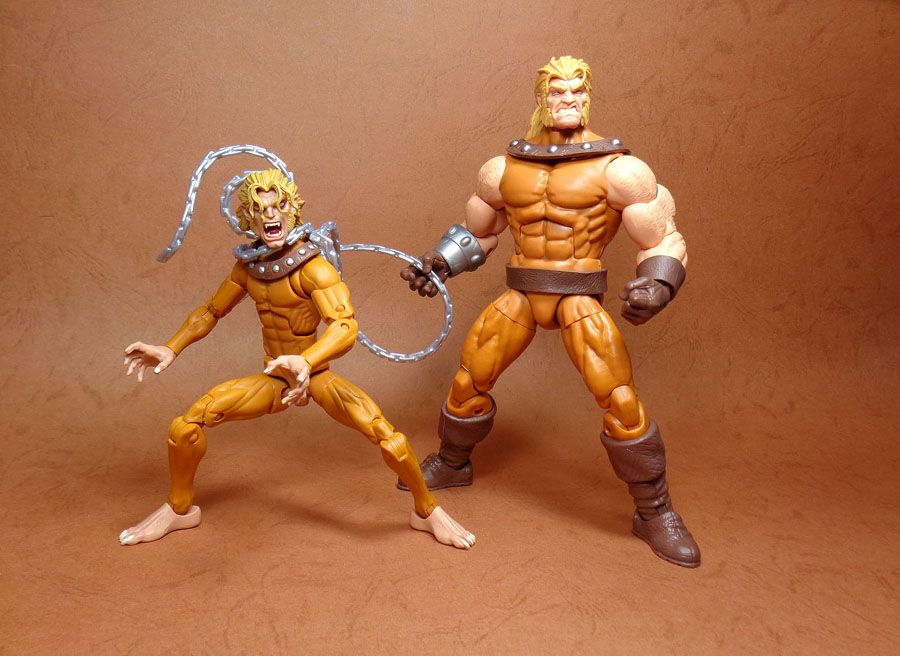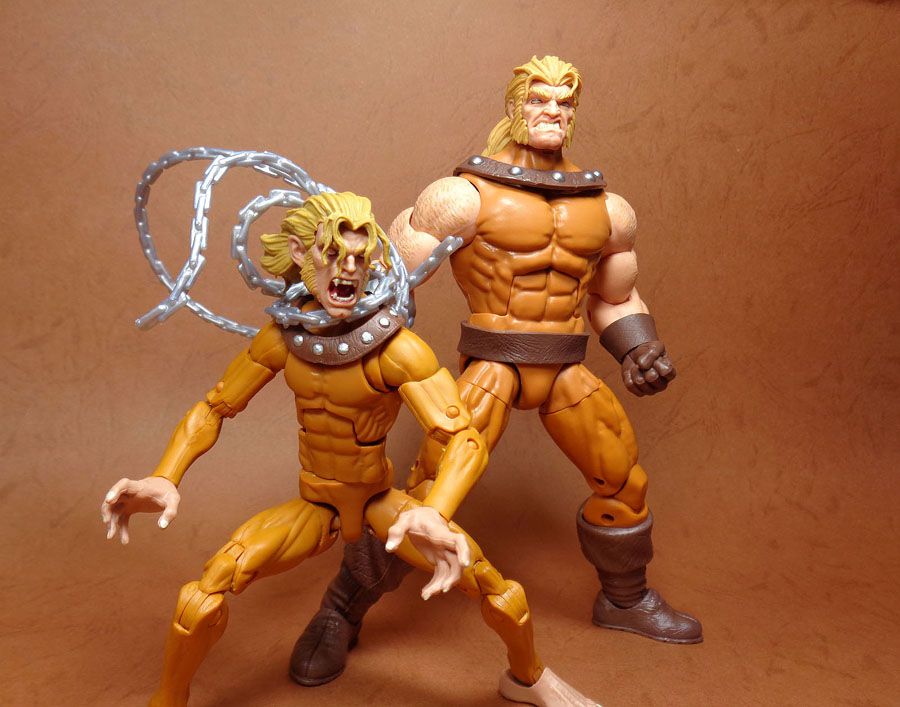 Kitty Pride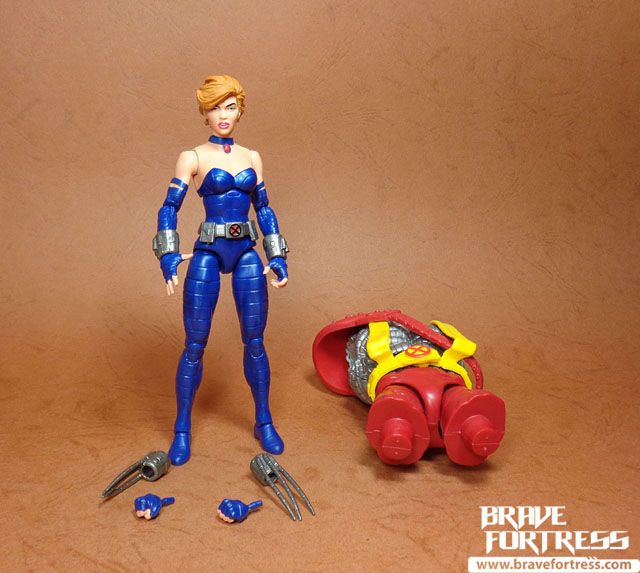 Kitty Pride is rescued by Magneto from Apocalypse's recruitment camps and is taken under Weapon X's (Wolverine) wing for training. She eventually quits the team and joins her husband Colossus in forming Generation Next. She is tragically killed by her own husband when he goes in mad in a fit of rage.

While I like the hair, the face sculpt is a huge yikes! What the what?? Terrible.

In the AOA universe, Kitty comes with bracelets that allow her to generate metal claws, similar to Logan.

The set comes with "claws out" version of her bracelets.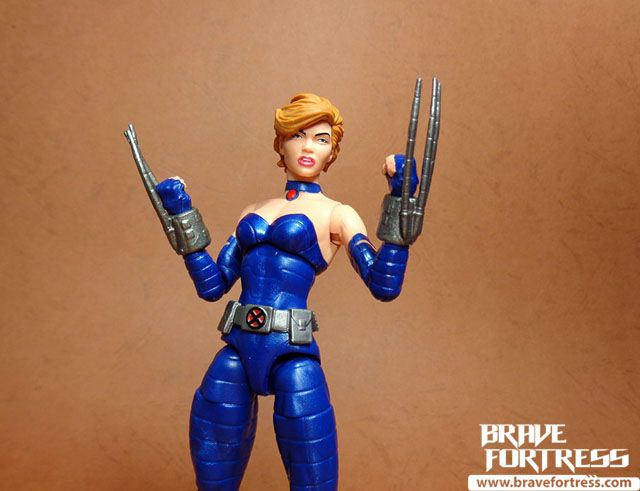 Iceman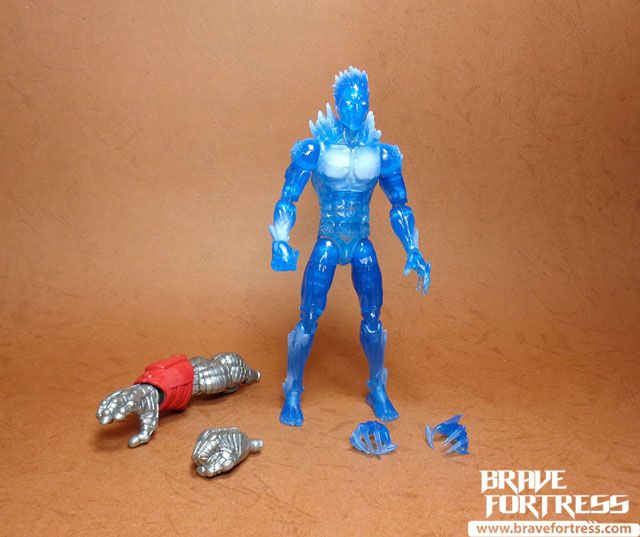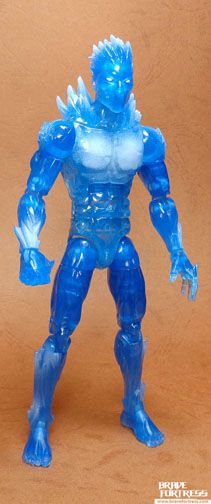 In the Age of Apocalypse timeline, Bobby Drake is a member of the X-men, however, unlike the main universe version, Drake is cold and distant from his teammates. Sadly, in later follow ups to the original story, Iceman eventually defects and joins the evil alternate universe Archangel in an attempt to eradicate all life on 616 Earth. He is eventually executed by the AOA version of Nightcrawler who was on a mission to eliminate the remaining villains from his timeline.

Iceman's powers are the same as his original counterpart.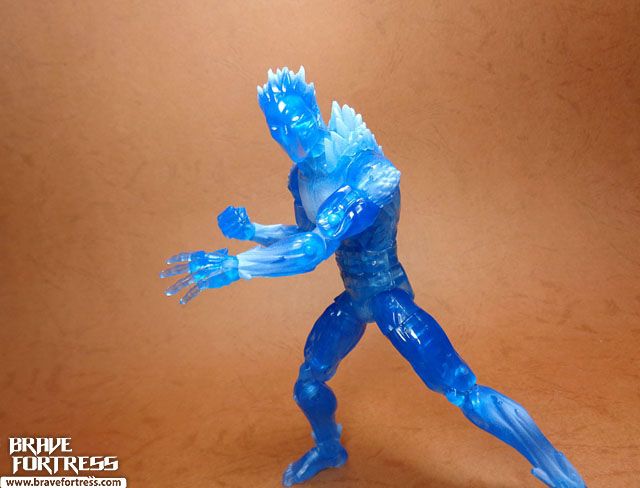 He comes with extra hands with longer fingers to recreate his look in some of the scenes in the comics.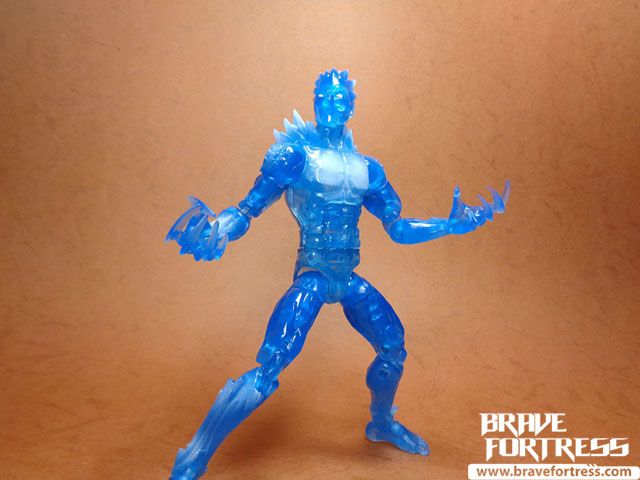 Legion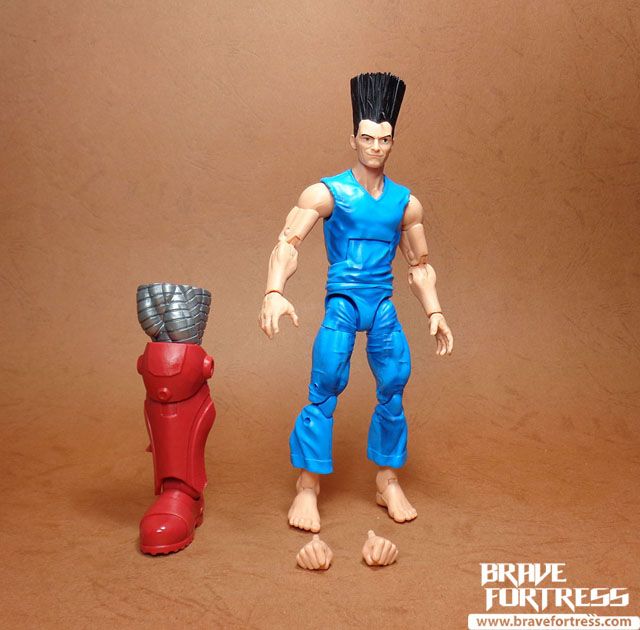 David Haller is the illegitimate son of Charles Xavier. As the result of the trauma he suffered at a young age, David developed multiple personalities, each with their own mutant power. One even with the power to alter reality. Over time, he would continue to develop and absorb even more personalities into his fractured psyche, making him a true "legion" indeed.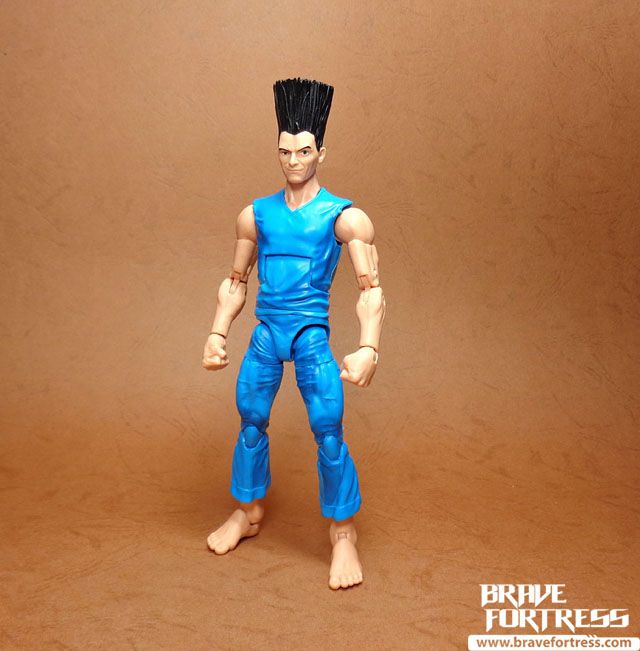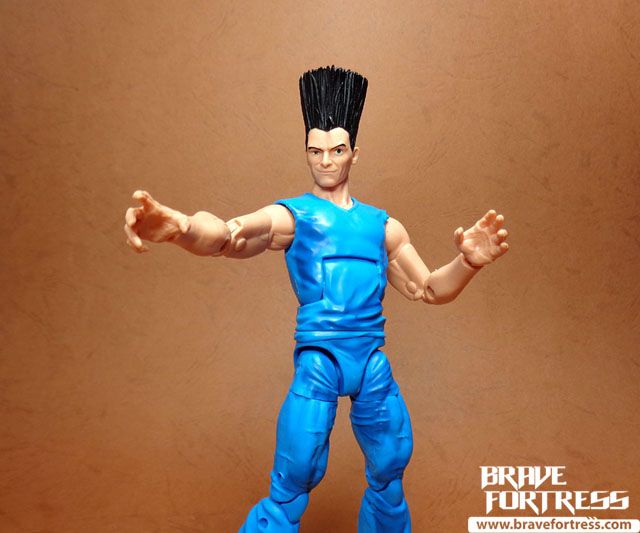 As the result of Legion traveling 20 years back in time to attempt to assassinate Magneto, he accidentally murders his own father, Professor X, instead, giving rise to the Age of Apocalypse timeline.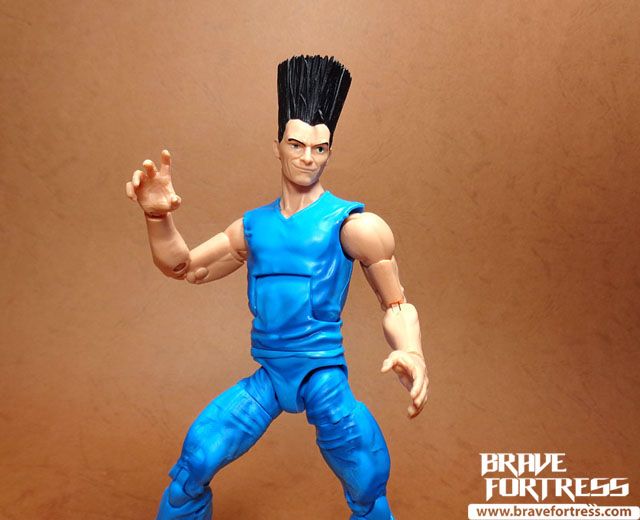 I'm really glad Hasbro applied some paint wash to this figure to keep it from being too boring to look at.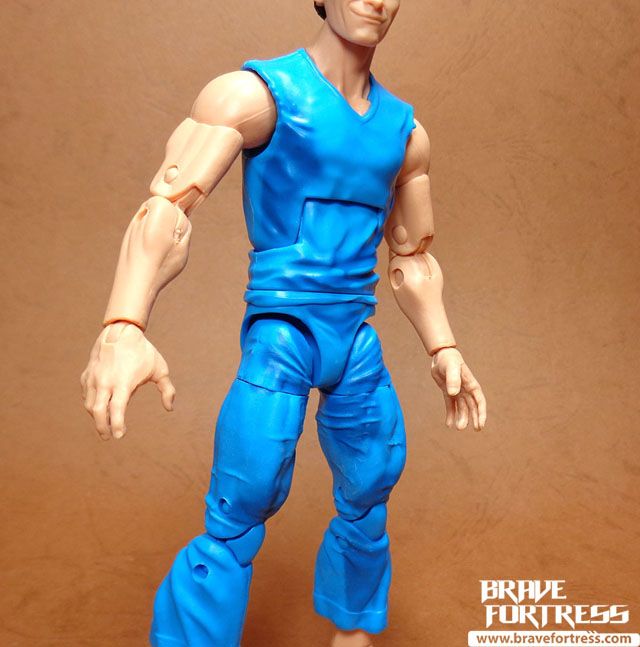 It's a shame this guy doesn't come with a wheelchair to "complete" his "vegetative hospital patient" look.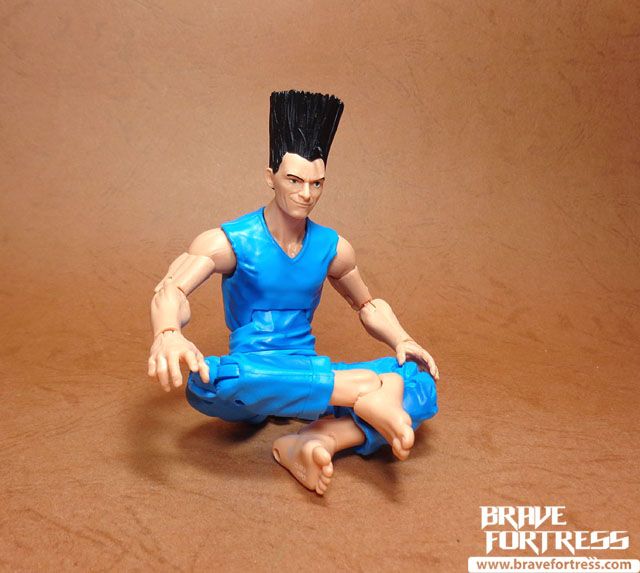 Colossus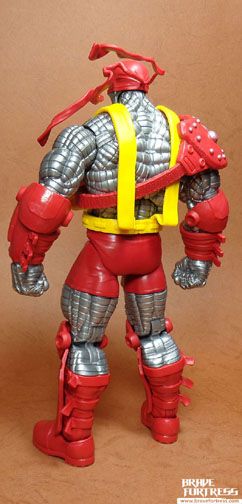 A former X-man, Piotr Rasputin decided to leave the team with his wife Kitty Pride to begin teaching a younger generation of mutants. He goes into a fit of rage when he discovers Magento intends to save the reality where his sister remained dead, tragically accidentally killing his wife, Kitty Pride, in the process.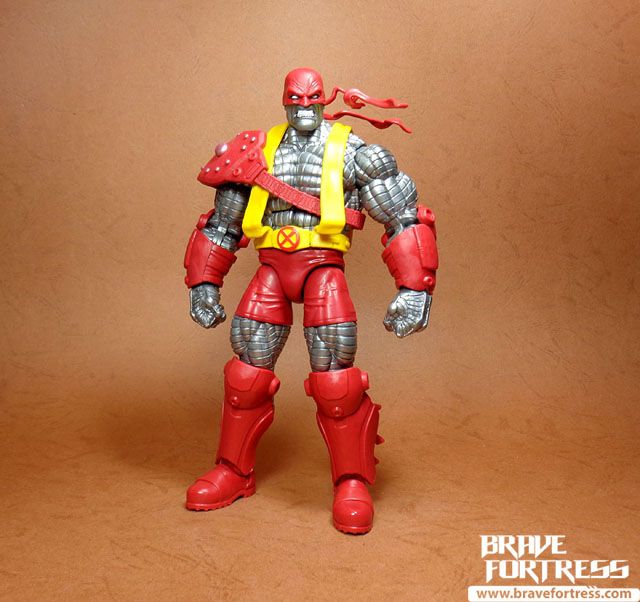 He is surprisingly much larger than the 80th Anniversary 2-pack version with Colossus.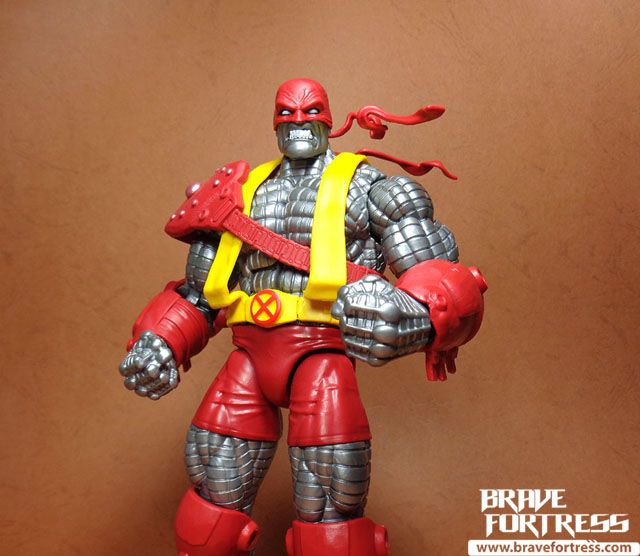 Too bad we don't get and extra "neutral" head for this guy, all we have to work with is the "pure rage" look. Angry Russian = scary.

A part of me really thinks this guy was meant to be a solo "Deluxe" pack release, considering we hardly ever get BAF that get extra hands, but I guess Hasbro decided to release him as wave 2's BAF instead?

With his wife, Kitty.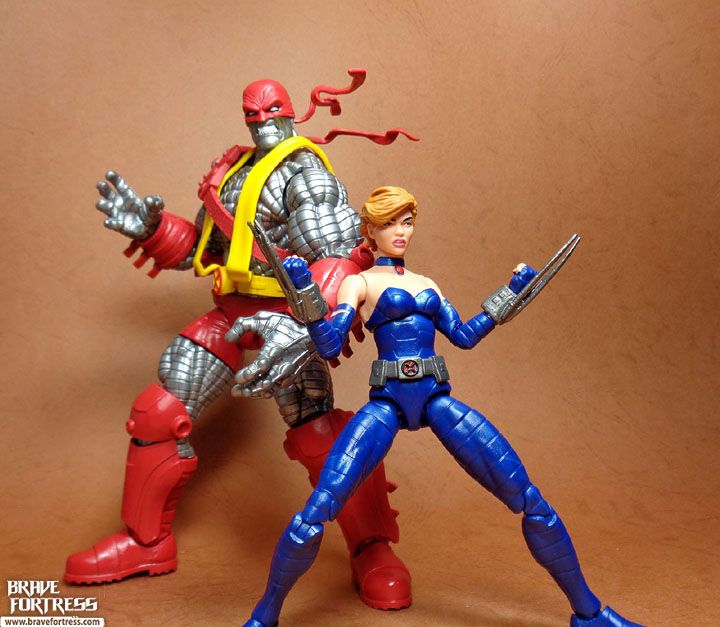 The full wave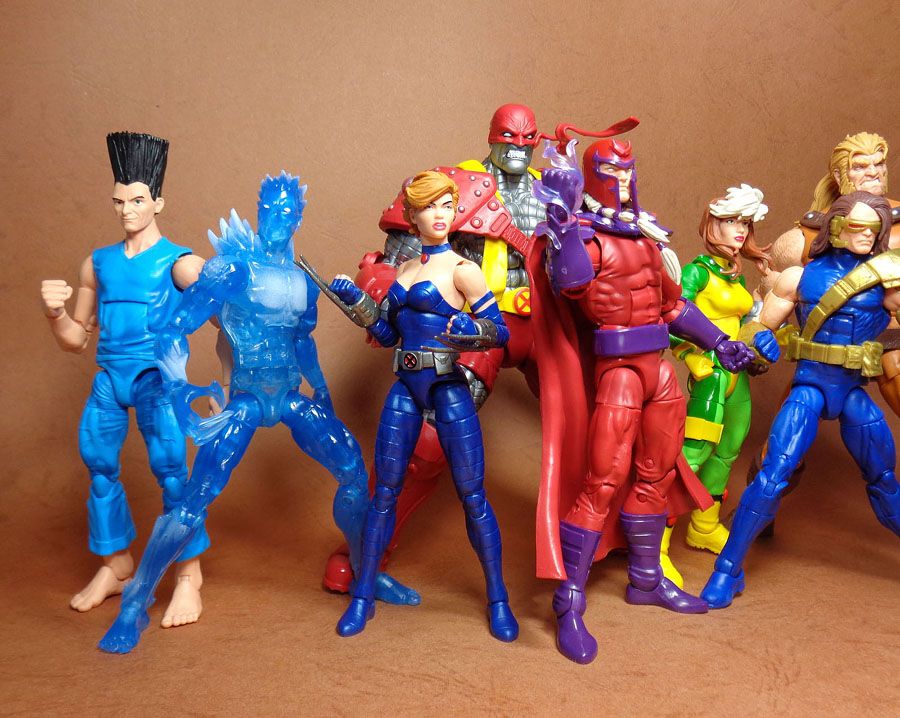 With the Age of Apocalypse Series 1 characters.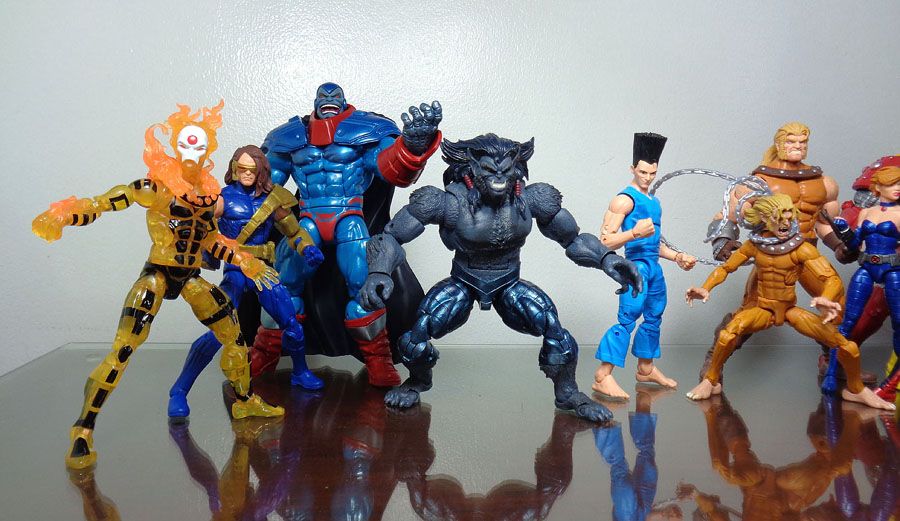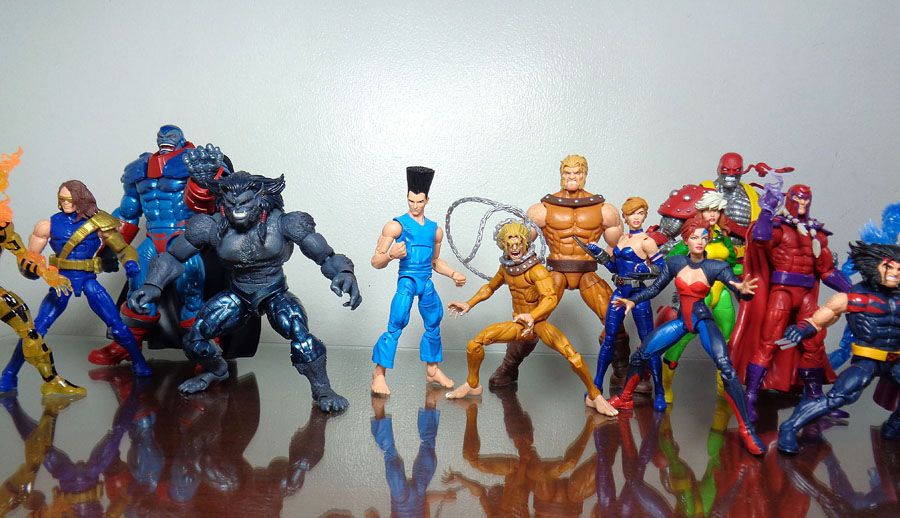 Admittedly, I lost track of where I put Sugarman (he's in a box somewhere along with other Build-A-Figures), so isn't in the set, I also didn't have time to dig out Blink from the Caliban wave. The same applies for the old Holocaust BAF from the early days of the Hasbro ML figures. Ah well, I guess I'll have to redo this group shot at some point in time later on.
I think it's highly likely this wave will be the last of the AOA figures, as both waves went on deep clearance almost immediately after their releases. It's a miracle Hasbro even bothered to release a second wave, considering how bad wave 1 sold back in 2019.
Gold