Marvel Legends Age of Apocalypse Sugar Man wave
Jean Grey
X-man (Nate Grey)
Sunfire
Wild Child
Weapon X
Morph
Dark Beast
Sugar Man
Jean Grey
OK, I am really curious who thought up of this one, ha ha, it looks like Jean was an after thought here and Hasbro just shoehorned her into the package…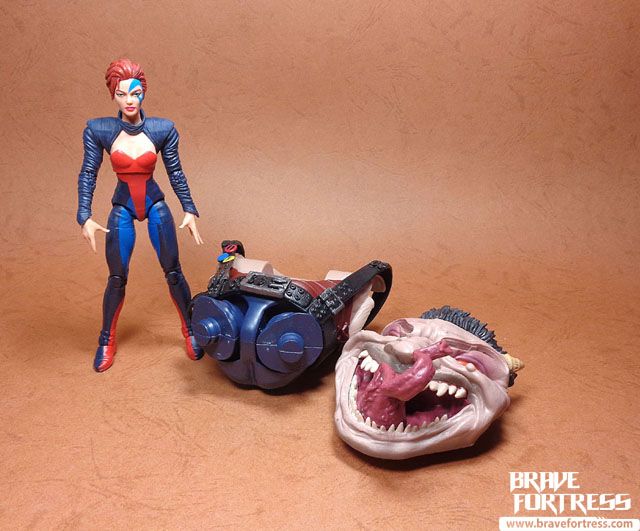 In the alternate timeline, without Professor X to form the X-men, Jean joins the Human High Council as a government-sanctioned agent alongside Weapon X (Wolverine).

She still has the same powers and abilities as her Earth-616 counterpart.

X-man (Nate Grey)

Created by Mister Sinister using the combined DNA of Cyclops and Jean, X-man is the strongest telekinetic in this alternate universe.

Nate is meant to be an alternate-universe version of Cable and as such, is the one destined to end him.

As one of the few who survived the finale of Age of Apocalypse, Nate Grey went on to join the X-men on various adventures. Most recently creating in his own version of messed-up utopia in the story arc "Age of X-man".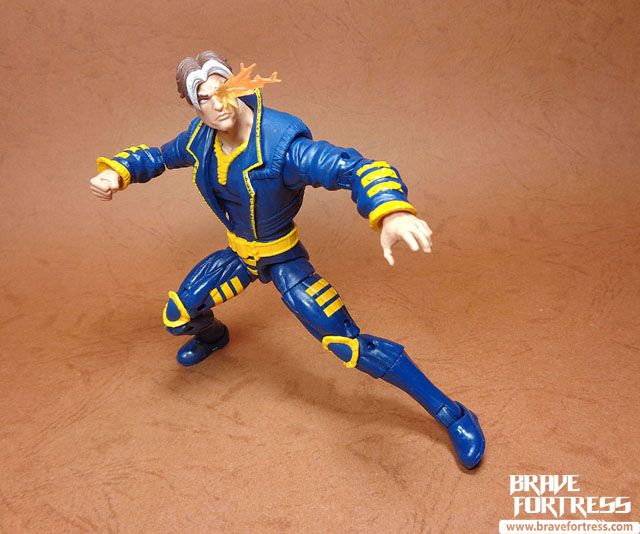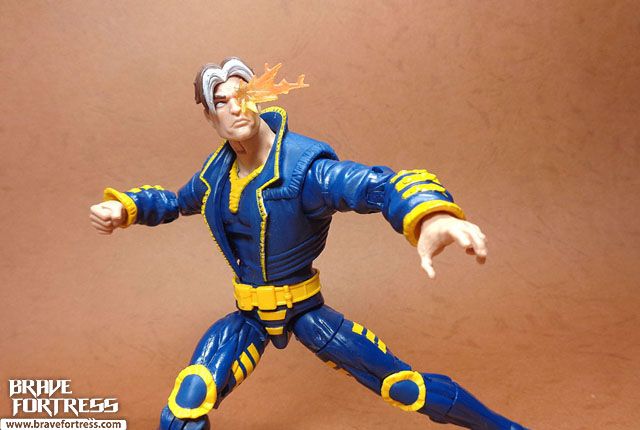 Sunfire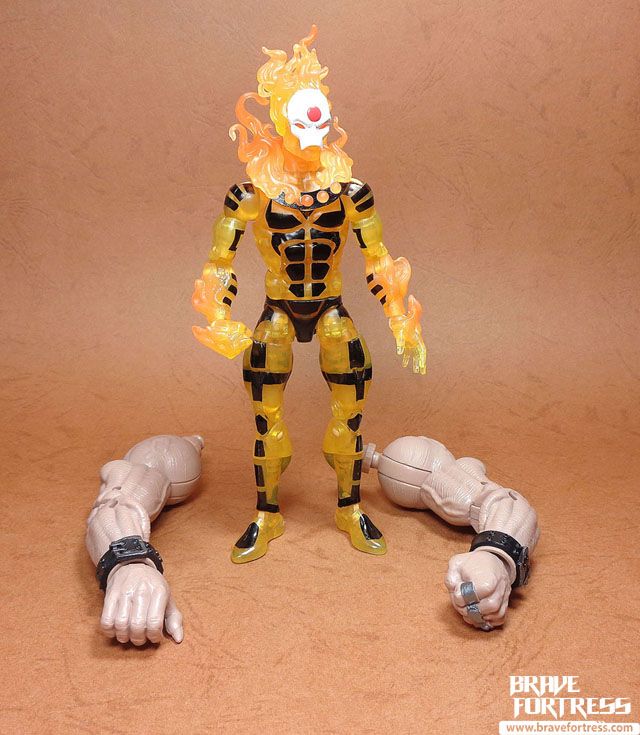 Shiro Yoshia in the Age of Apocalypse timeline was captured and experimented on by Apocalypse's Horseman of Death, pushing his body way past its limits, causing it be always on fire. Shiro from then on requires wearing a containment suit to control his powers and soon joins the X-men of that timeline to stop Apocalypse.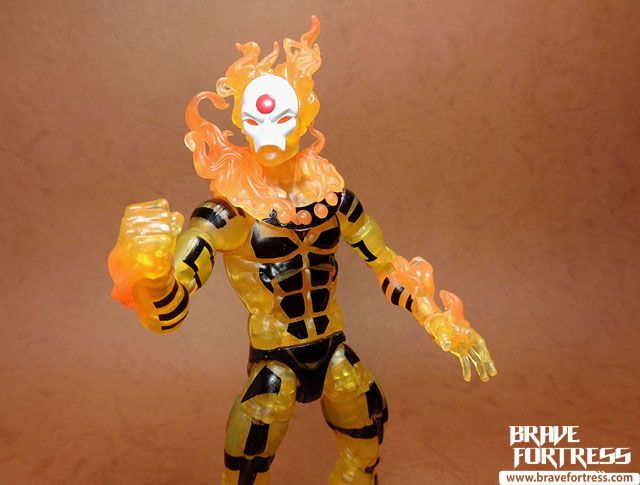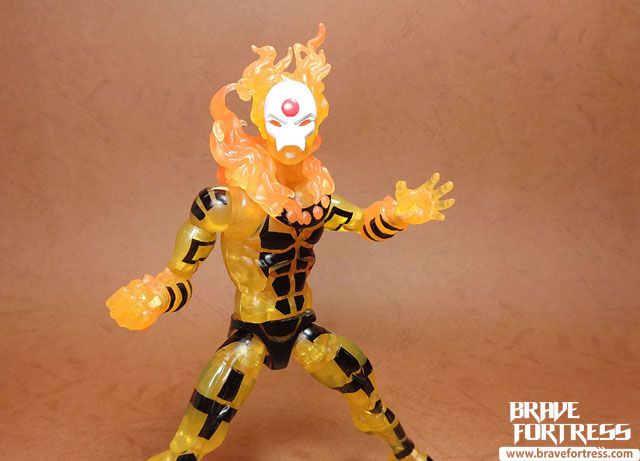 Later on, in the main Marvel Universe, Shiro is again captured, but this time, he is transformed into Apocalypse's Horseman of Famine. As a Horseman, Sunfire is given the same costume redesign as his AOA counterpart.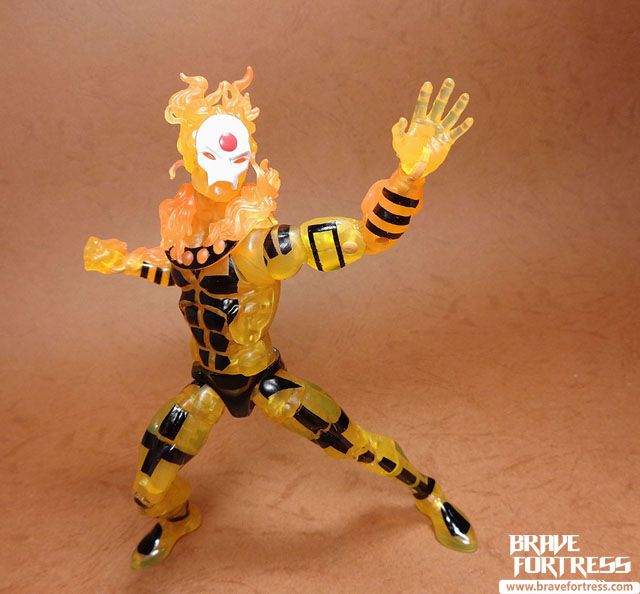 Wild Child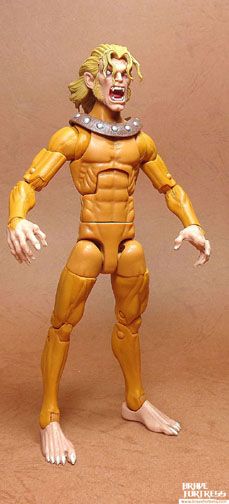 Kyle Gibney in the Age of Apocalypse timeline is partnered with Sabertooth, working alongside the X-men. He is shown to possess very limited intelligence and needs to be kept on a leash to prevent him from attacking fellow X-men.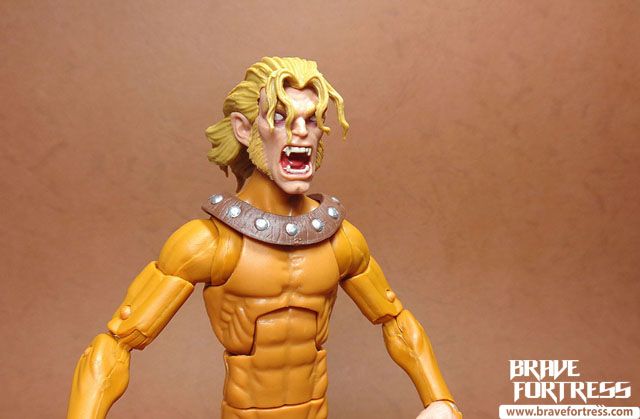 To attach the chain "leash", you need to pop his head off first and then put the leash on.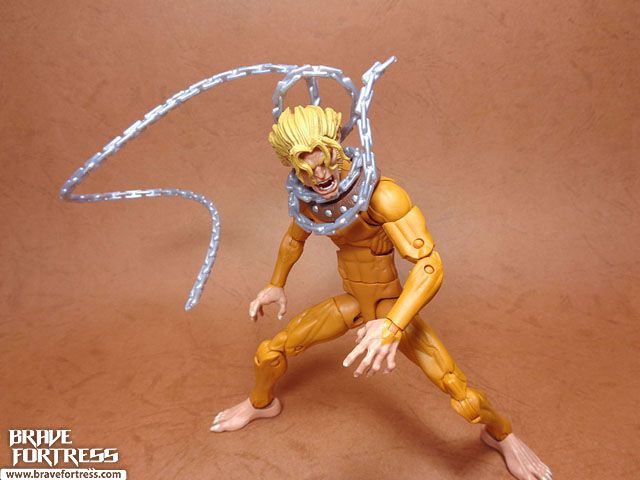 Driven mainly by instinct, this mutant has incredible agility and speed. He also possesses acute senses, highly durable and sharp fangs and nails and has a fairly strong level of "healing factor" as well.

Weapon X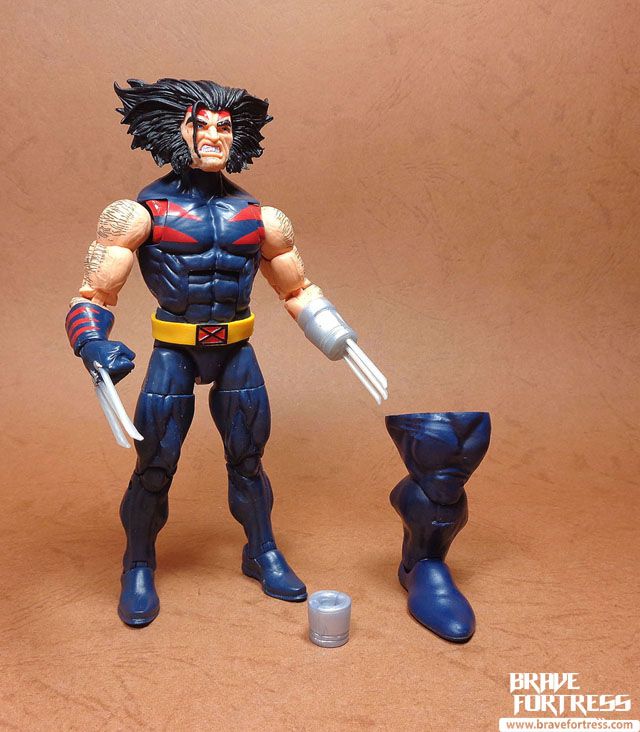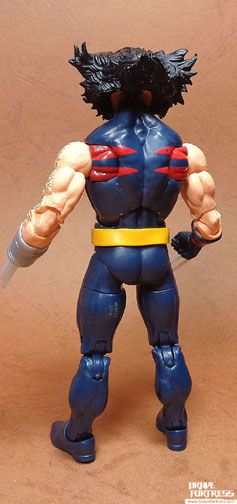 Working as an agent for the Human High Council, Weapon X is one of the their best agents against Apocalypse's growing threat in the alternate timeline.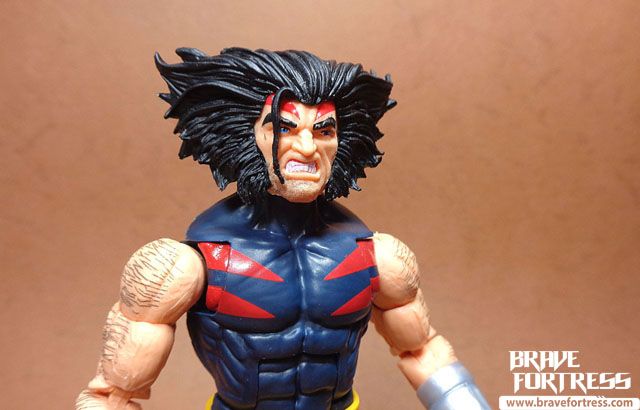 Wolverine actually lost his left hand fighting Cyclops (who works for Apocalypse), with the latter's optic blasts being powerful enough to burn off Logan's hand and cauterizing it so it won't grow back. Logan also manages to take an eye from Cyclops in the same battle.

Alternate left "stump".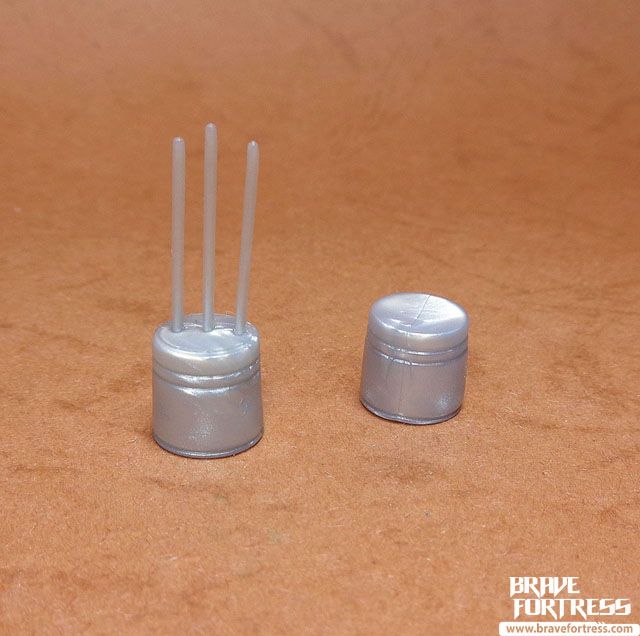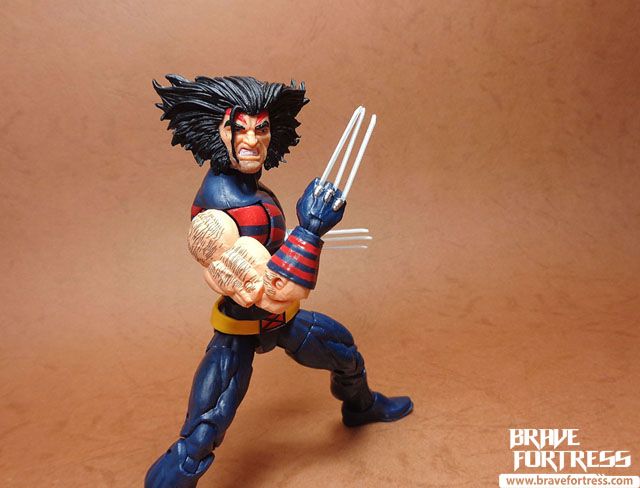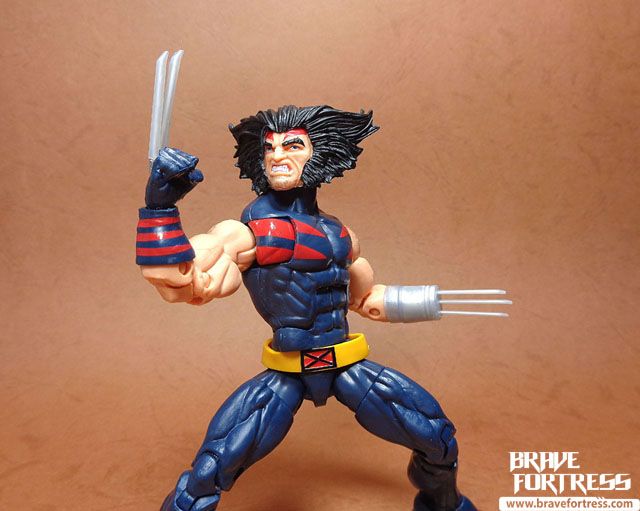 In this timeline, Weapon X and Jean are together as lovers. Unfortunately, by the end of the saga, they drift apart and she gets killed by a murderous Havok.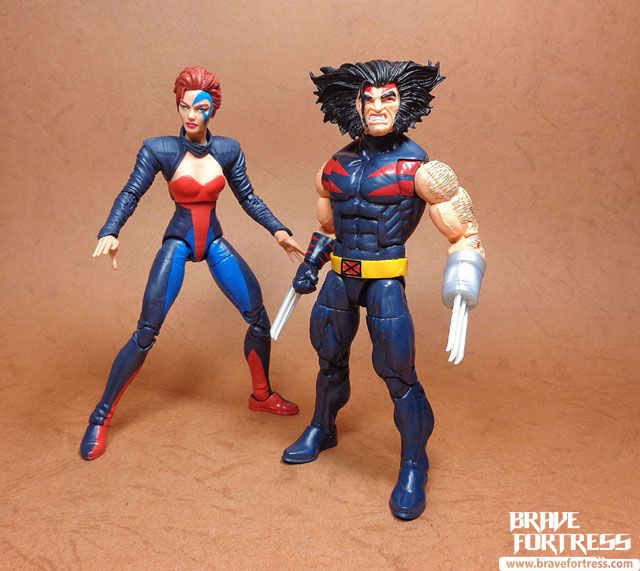 Morph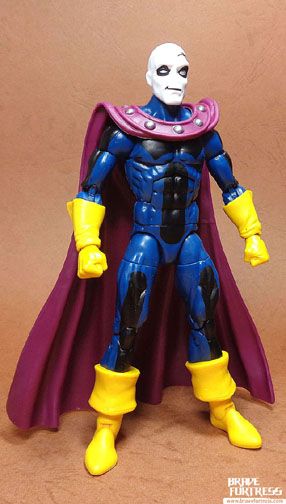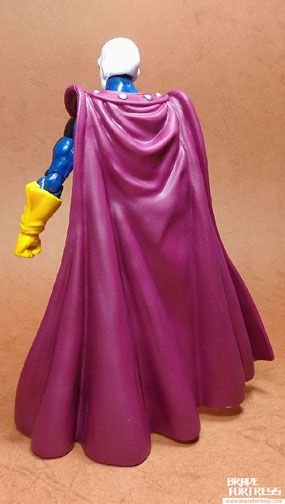 As the X-man Morph, Kevin Sydney has the mutant ability to transform his body and special costume to copy anyone.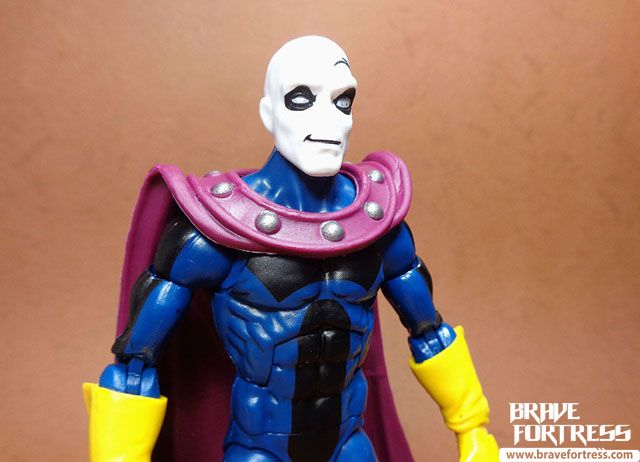 Introduced in the comics way back in 1967, his original codename was "Changeling". Shortly after joining the team, he was the first X-man to die in action while trying to save Professor X.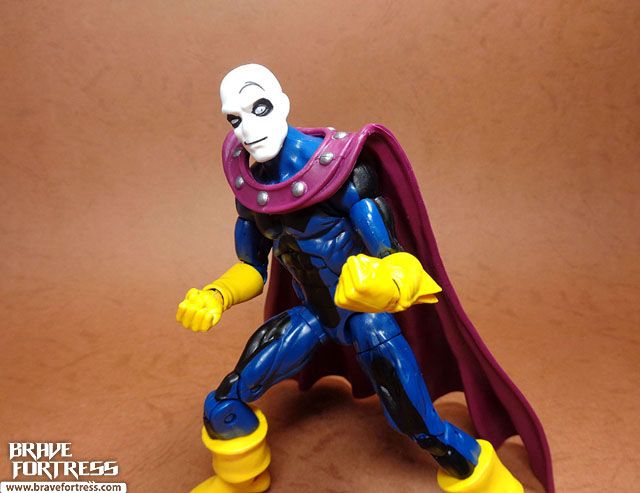 Morph is alive in the AOA timeline and a member of the X-men since Professor X was murdered before he formed the team.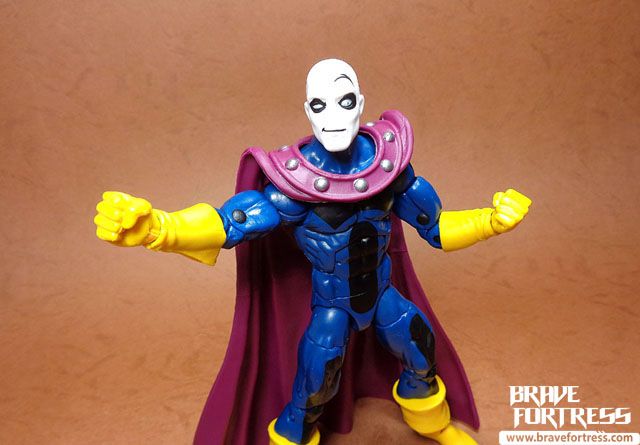 He later went on to join the time/reality-displaced superhero group known as the Exiles.

Dark Beast

In this alternate reality, Hank McCoy is a corrupted, evil mutant, working for Mister Sinister. He becomes a mad geneticist without the positive influence of Professor X, creating hideous monsters from his experiments, while delighting in the suffering of his victims.

He eventually escapes the Age of Apocalypse timeline and jumps into the main Marvel Universe, capturing the real Hank and propping himself up as the real "Beast" in his place.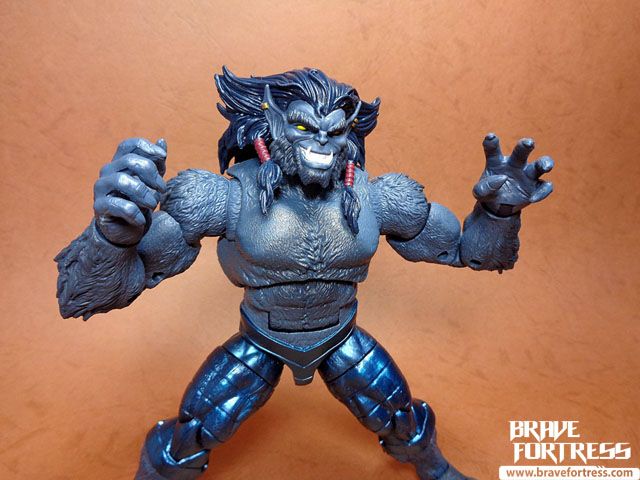 He stuck around for a looong time in the Marvel Universe long after the AOA timeline closed up, even surviving the events of Onslaught and Secret Empire.

This twisted copy of Hank McCoy eventually met his fate at the hands of X-men's Magik. Who managed to sneak up and execute him in 2019.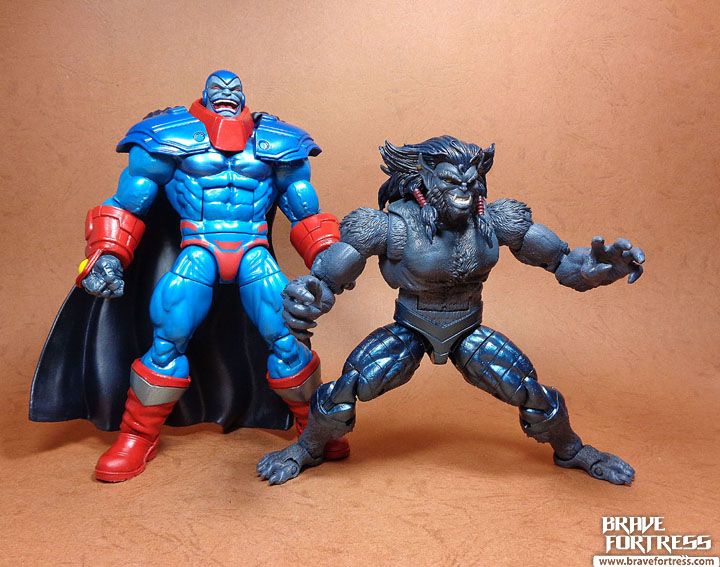 Sugar Man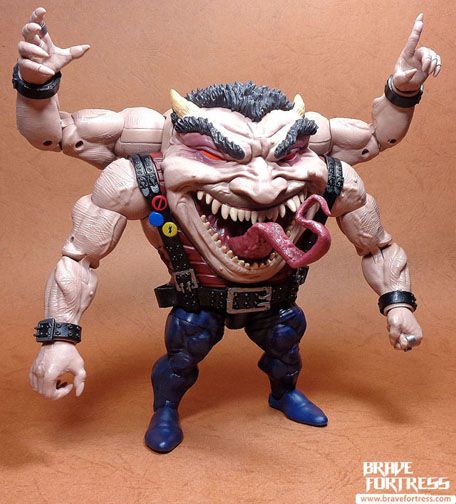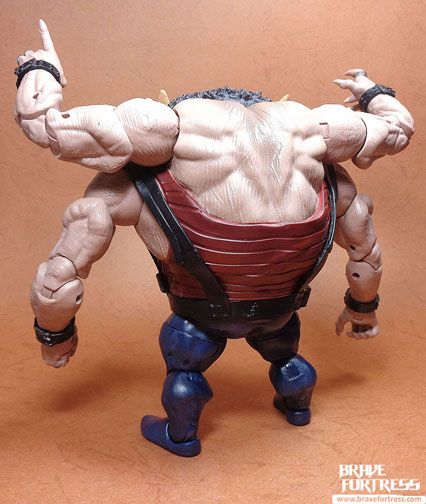 One of Mister Sinister's agents in the AOA timeline, Sugar Man is an evil geneticist, like his mentor. He possesses superhuman strength and razor sharp-nails on all of his hands. He also has a razor-sharp tongue, capable of piercing steel and stone. He is also capable of increasing his mass and size and has regenerative capabilities.

Lol! I didn't realize it at the time, but my BAF piece came without eyebrows. Fortunately, this set is on clearance at the malls at the moment and I was able to buy a spare Jean Grey just for the "fixed" piece.

He comes with his "sugar" hammer.

Because of the toy's shoulder design, the suspenders can only be positioned like so.

When he was first revealed in the line, I never expected this guy to be so tall. It was only after seeing the assembled figure on store shelves that I was able to see how big he really is.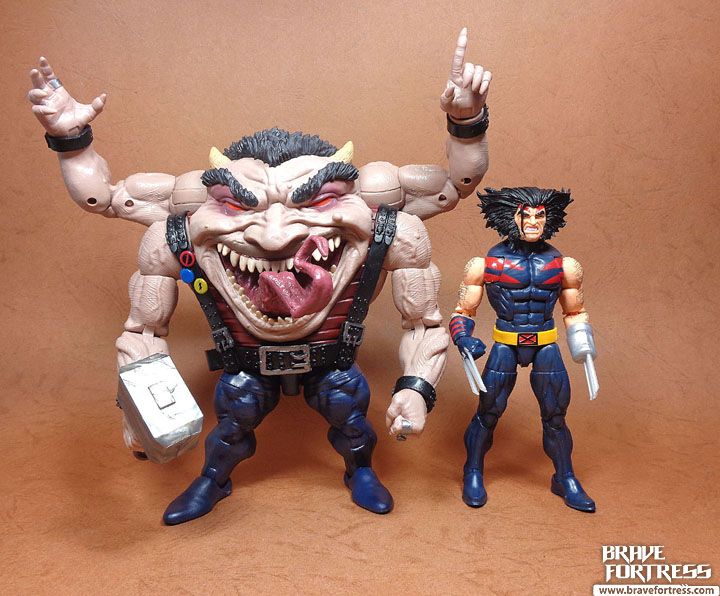 Sugar Man was also able to survive the collapse of the AOA timeline and jumped into the main Marvel Universe, where he continued his genetic experiments. He is currently dead in the comics, killed by an unknown assailant.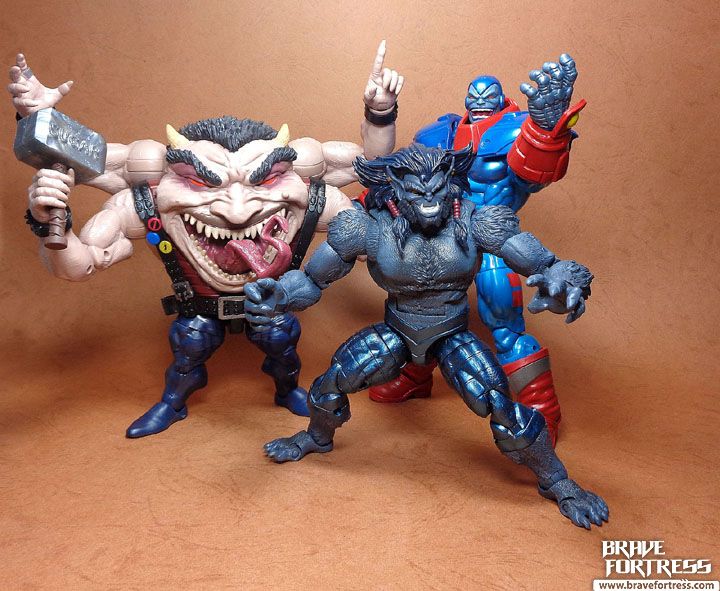 The full wave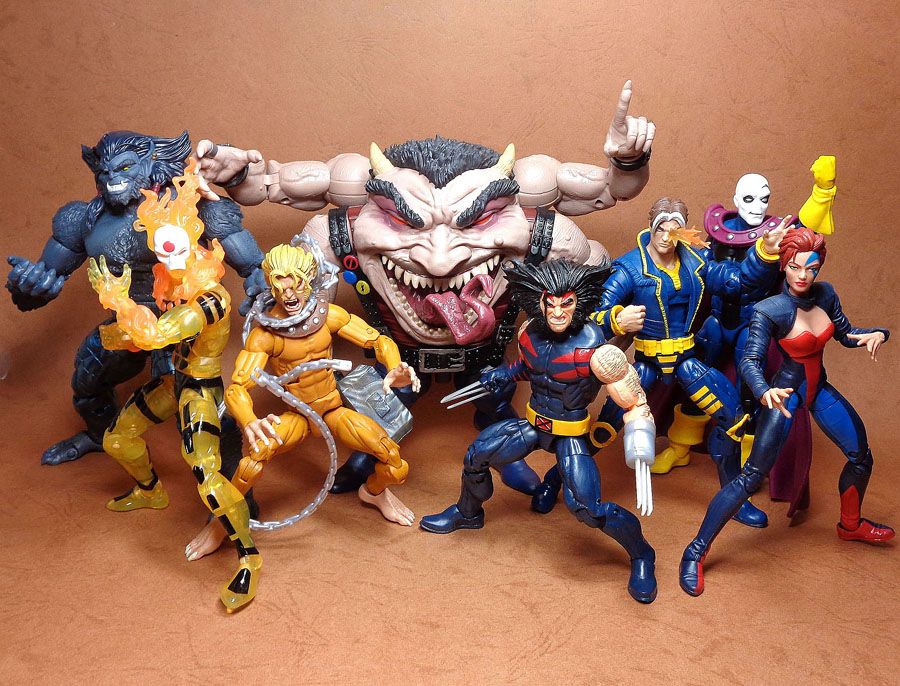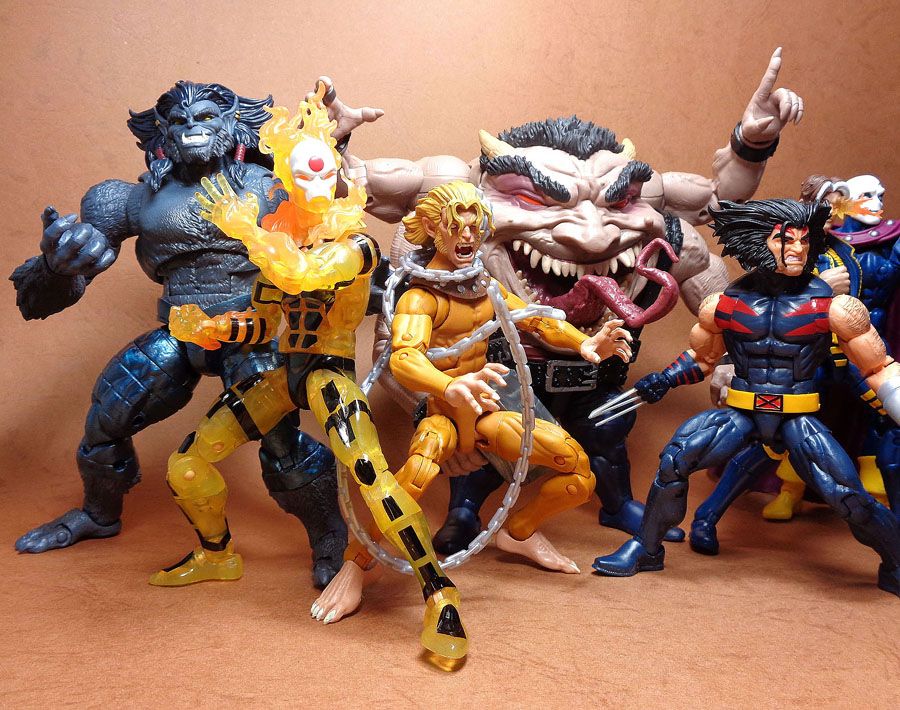 Gold