Marvel Legends Black Panther M'Baku wave
Black Panther
Ulysses Klaue
T'Chaka
Black Panther
Ayo/ Dora Milaje
Erik Killmonger
M'Baku
I'm glad they decided to redo the box designs for the figures. This makes them easier to remove from the box, protects the accessories from falling out too.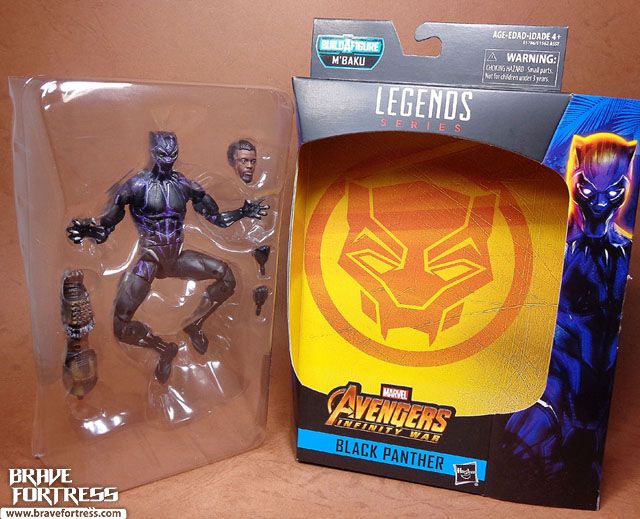 Black Panther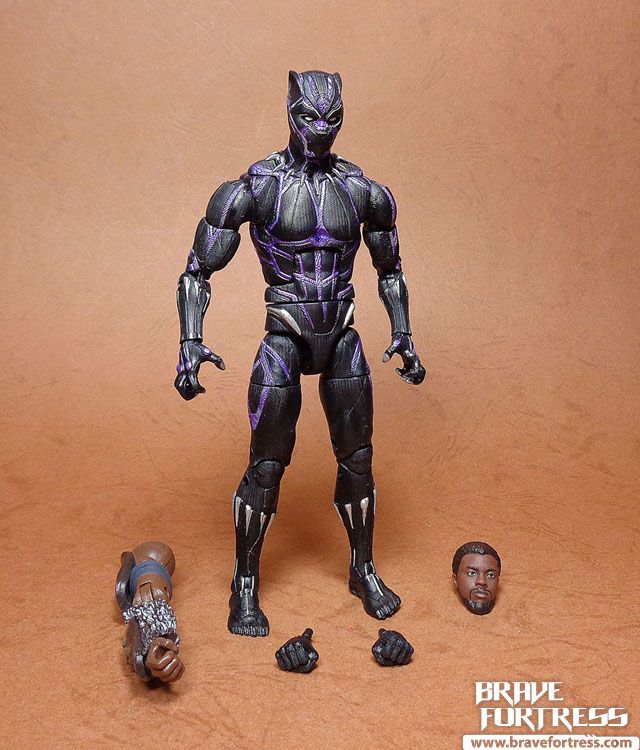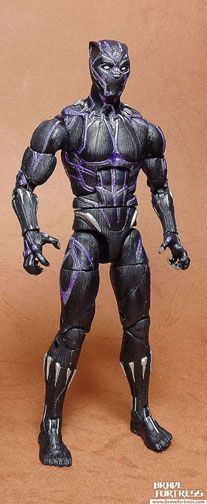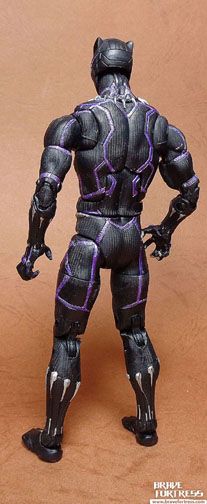 A redeco, from the Okoye Wave with new "glowing" suit effect. The glow indicates nanites are collecting and redistributing kinetic energy which can be redirected to the next object that Panther touches.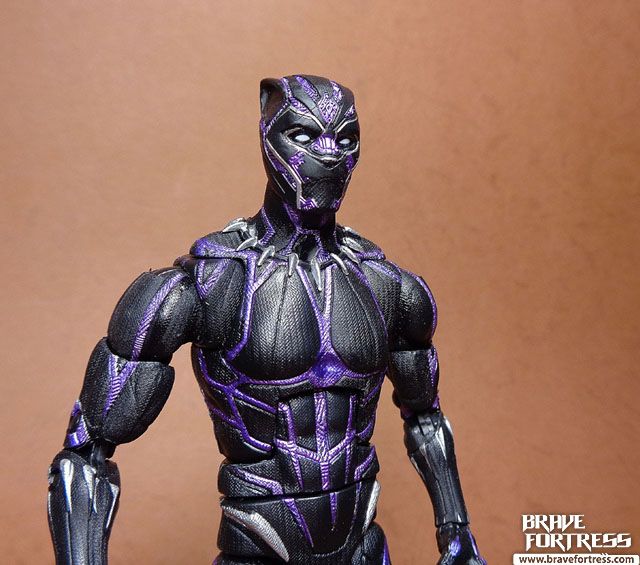 In the Black Panther movie, the new suit can be stored inside the necklace and generates around the wearer thanks to nanite technology.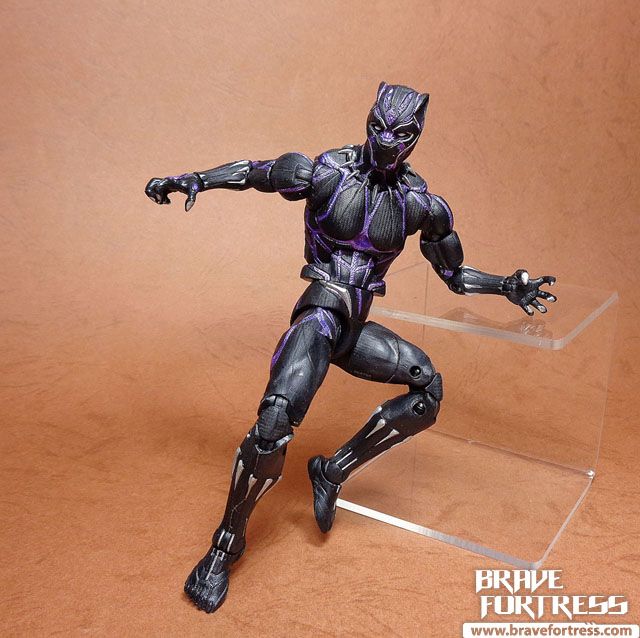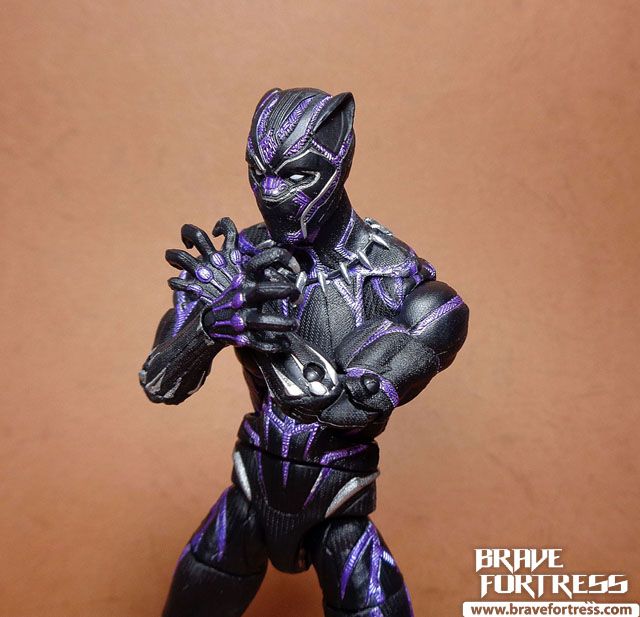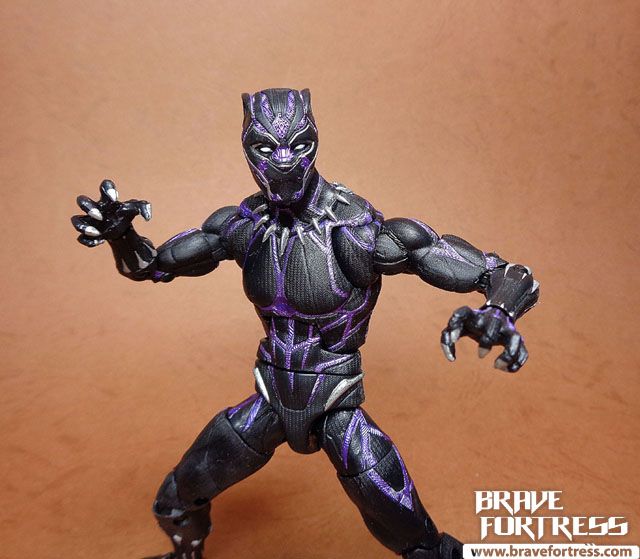 Unmasked T'Challa head.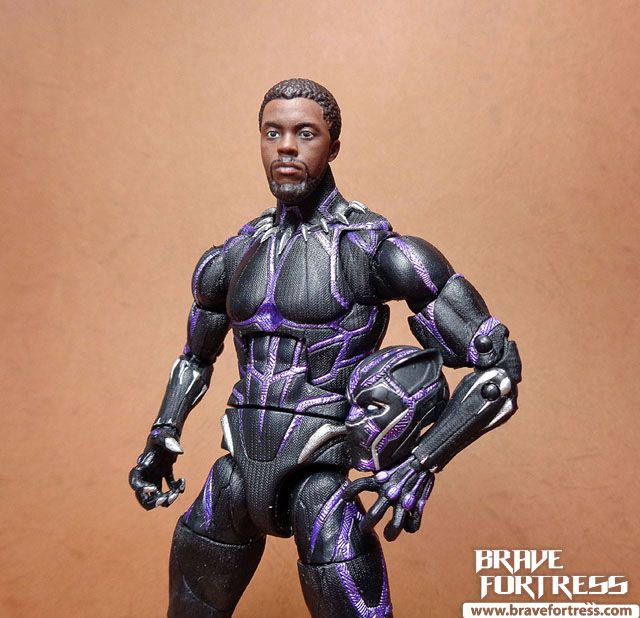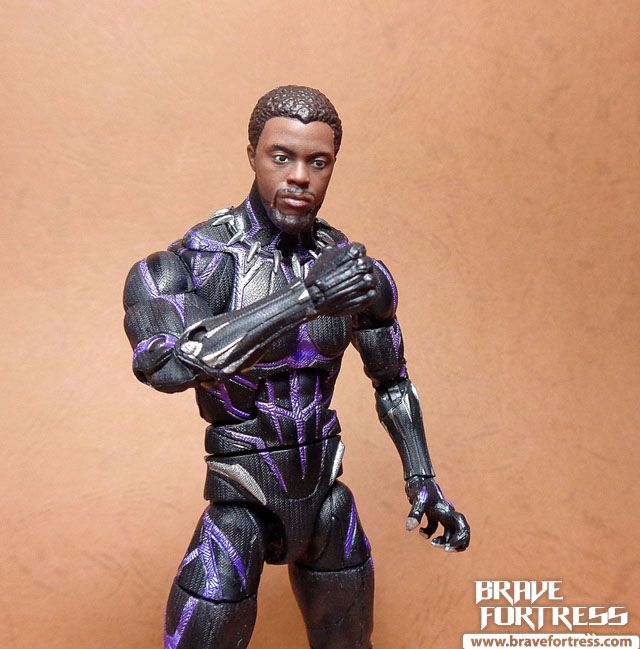 Ulysses Klaue

In the comics, Klaue was the one who killed T'Chaka, the former Black Panther and T'Challa's father. In the movie, he's just a weapons dealer who trades in Vibranium.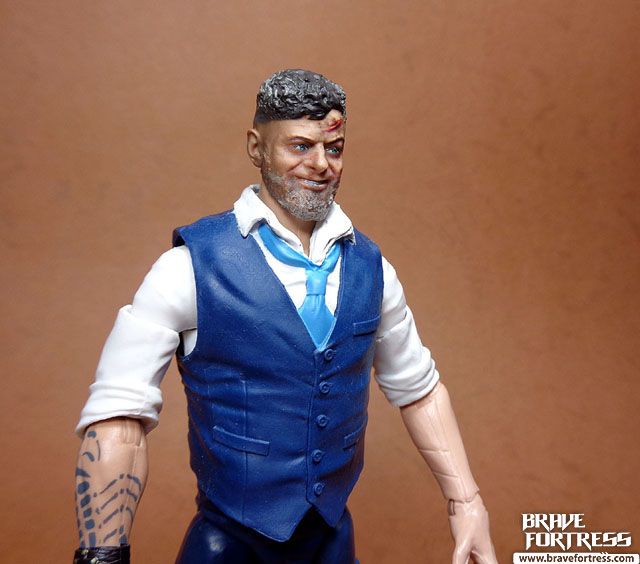 I can't help but think this buck would fit J. Jonah Jameson, but the tattoo on the right arm kinda spoils it.

Sonic cannon arm.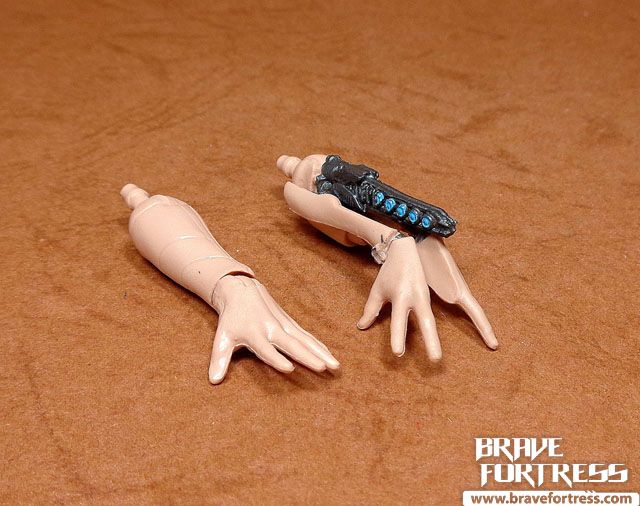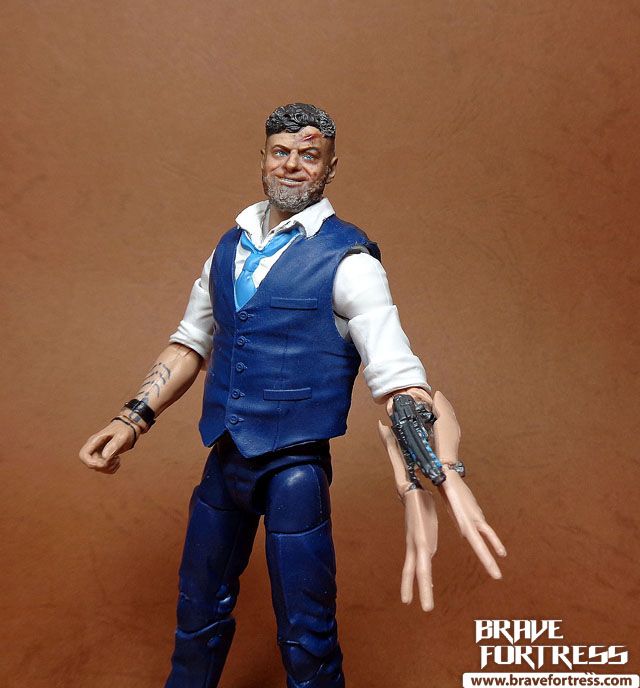 Klaue's specialty is sonic weapons, created from Vibranium alloy stolen from Wakanda.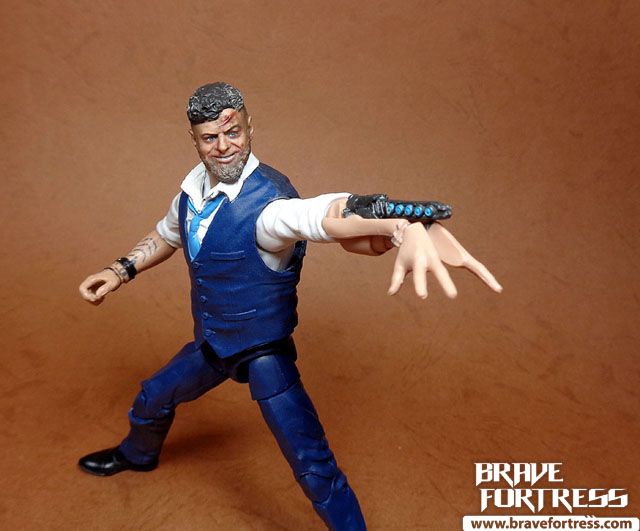 If all else fails, he has his pistol.

Pretty awesome that we get a figure of Andy Serkis, that guy's done so many iconic motion-captured characters (Gollum, Kong, Caesar from Planet of the Apes), it's only fitting he get an action figure with his likeness.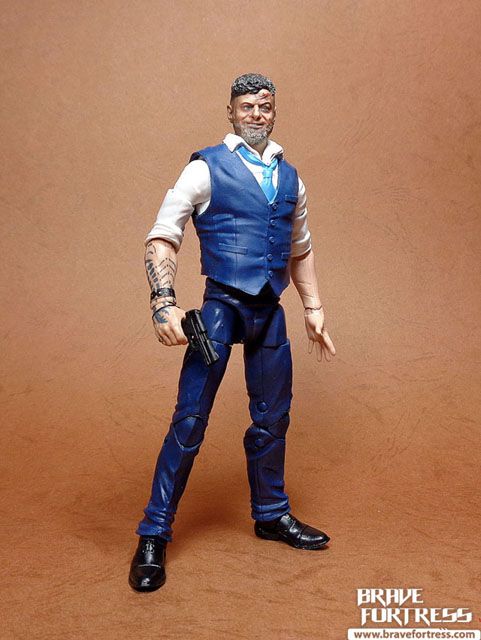 T'Chaka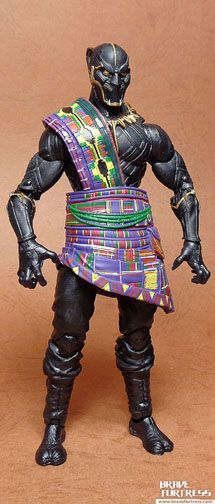 T'Challa's father. I'm surprised they made a figure of this guy. It's also very well done. The details on his garb are very impressively done. Without paint bleeds.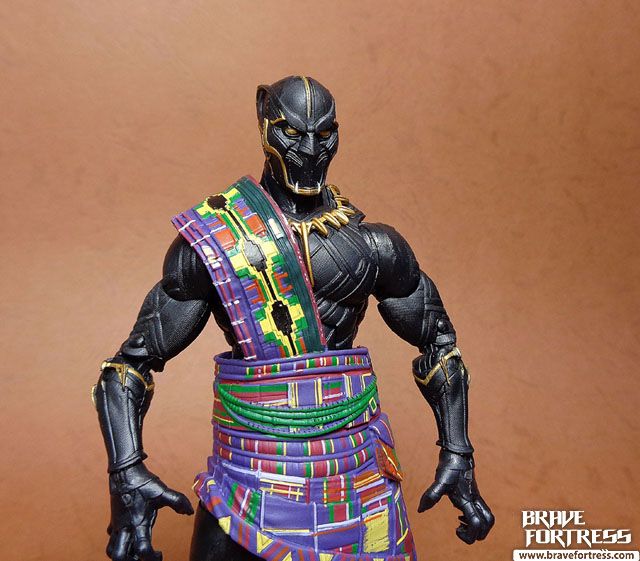 It's a shame it doesn't come with an unmasked head, but I suppose Hasbro doesn't want to spend more on tooling than they have to.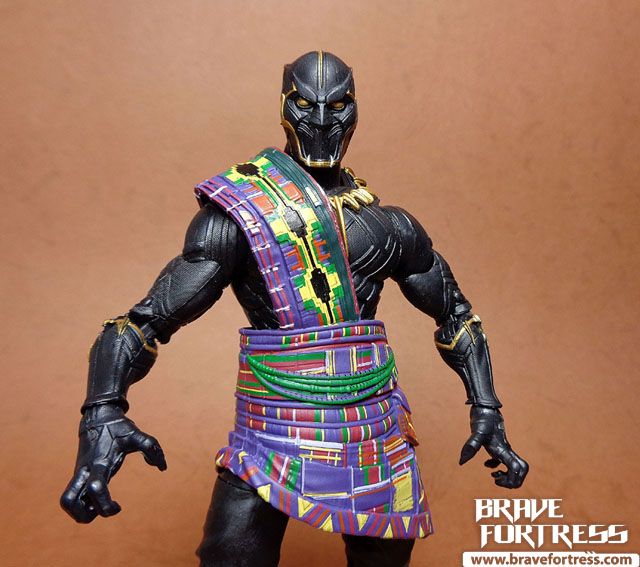 Father and son

Join me…

Black Panther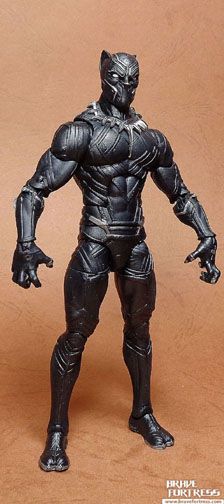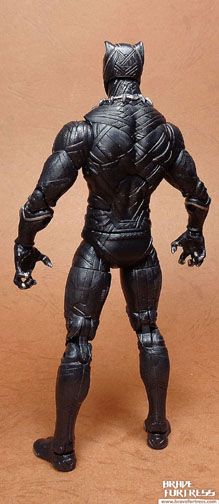 This is a reissue from the BAF Giant-Man Civil War wave, this time sporting a new unmasked head.

The "smirking" head is the only thing new about this figure. Ironically, T'Challa never quips or does banter in the movie. It's like an African version of Batman.

Ayo/ Dora Milaje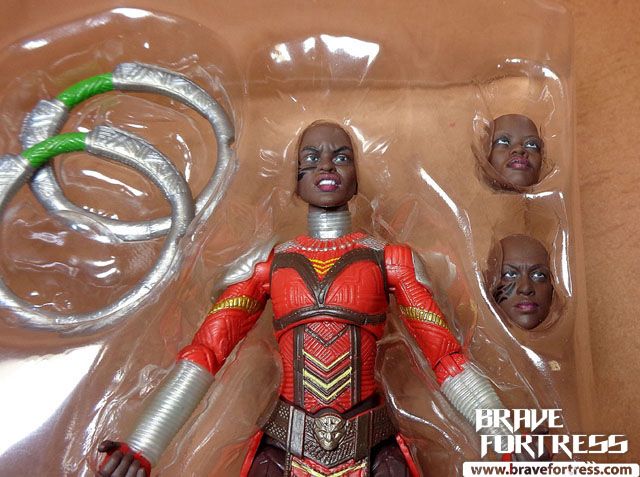 The Dora Milaje are the special forces of the Wakanda, in the comics they serve as royal guard and ceremonial-wives-in-training for the Black Panther.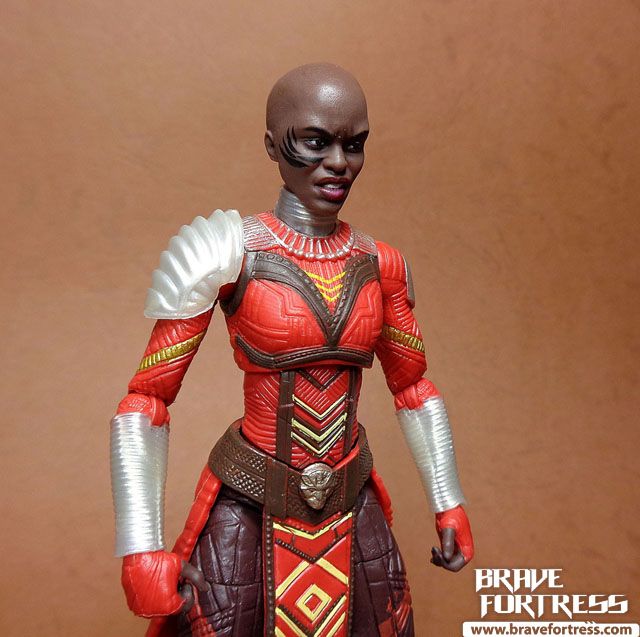 The set comes with 3 heads, making each a unique member of the group.
Ayo (played by actress Florence Kasumba).

Xoliswa (played by actress Sydelle Noel)

Dora Milaje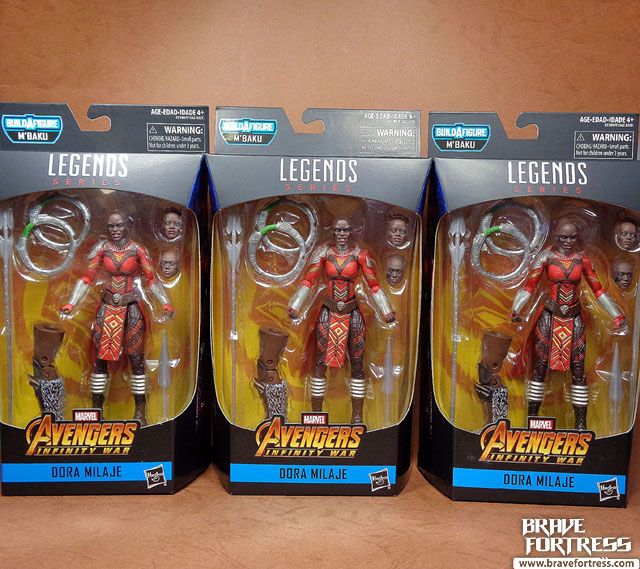 Vibranium spear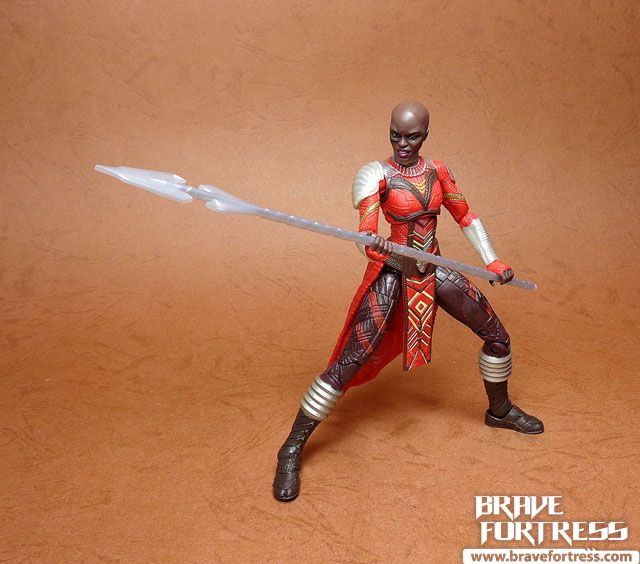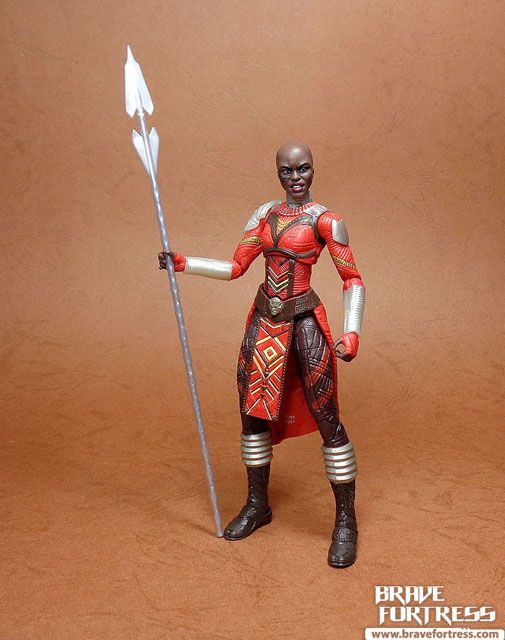 Vibranium dagger

Vibranium ring blades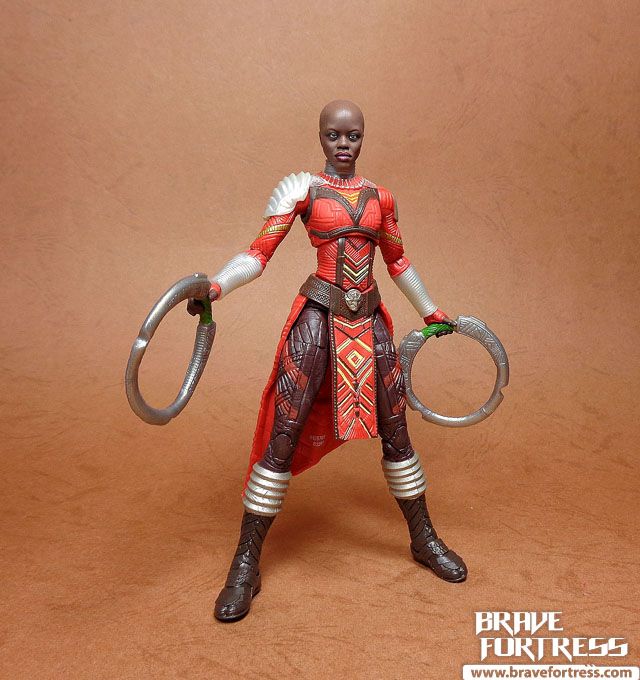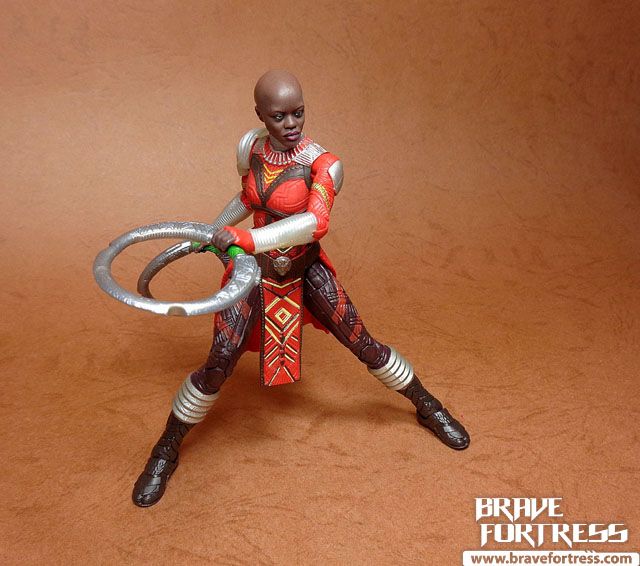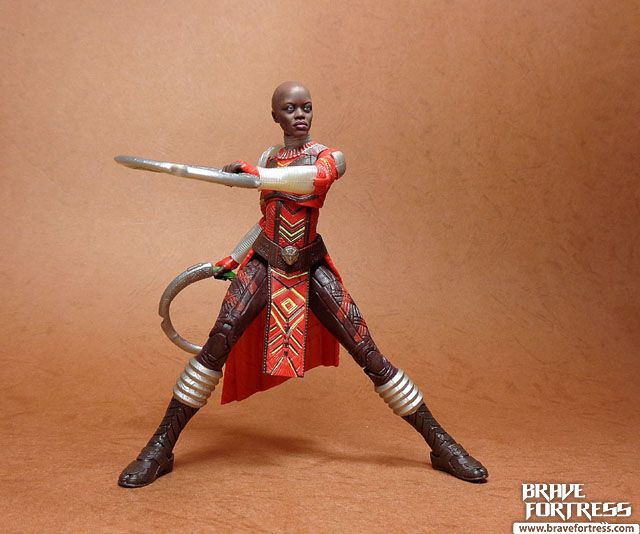 Dora Milaje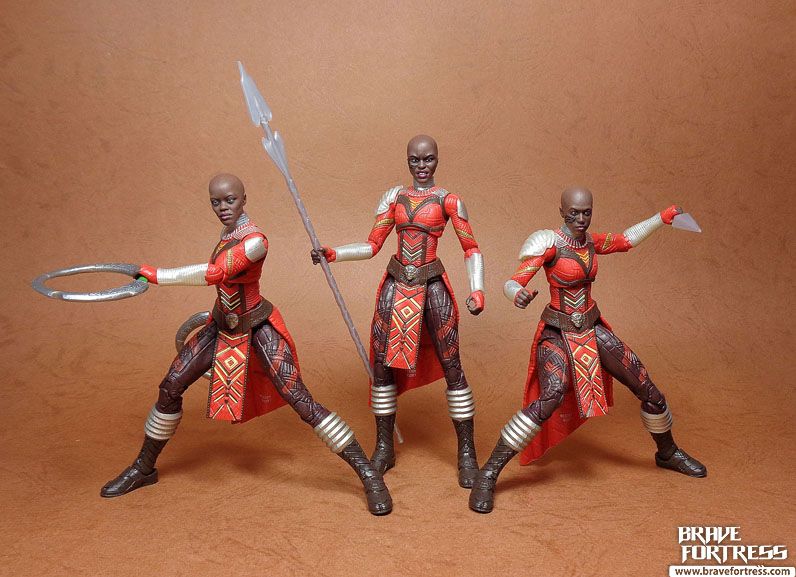 Sigh.. I couldn't find where I put my Black Panther Okoye wave, so Nakia and Okoye aren't included in this Dora Milaje group pic. I'll try to update this when I can later on.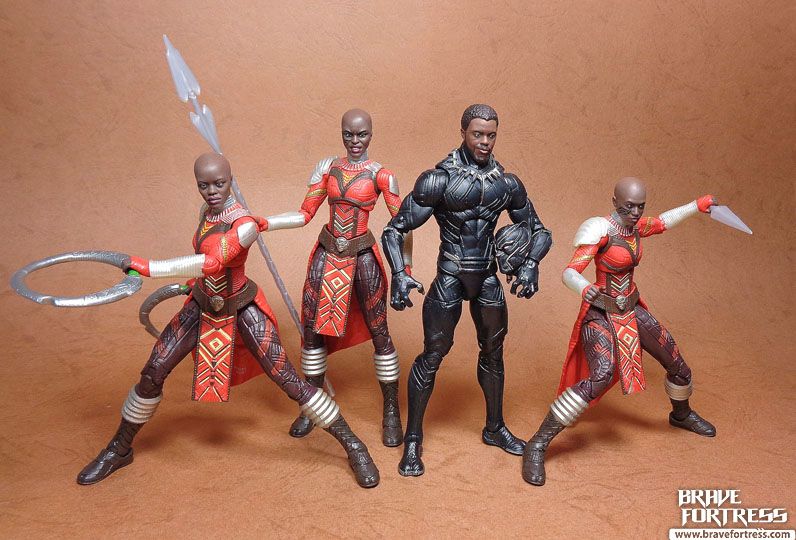 It's good to be king…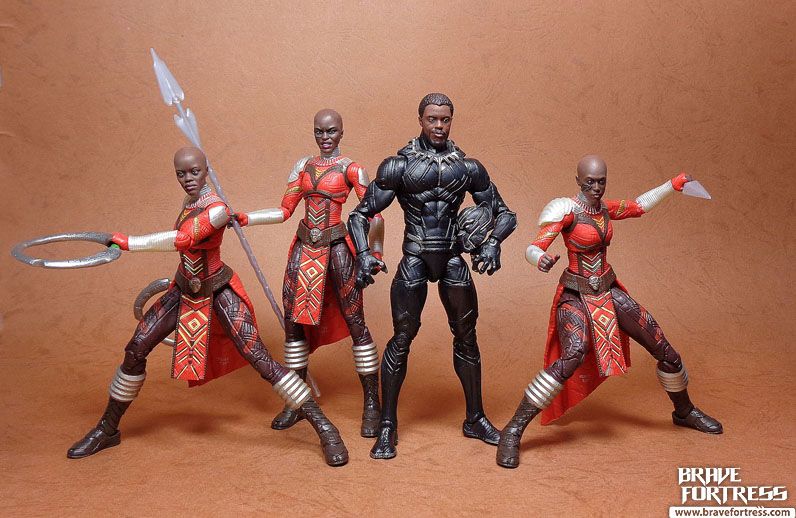 Erik Killmonger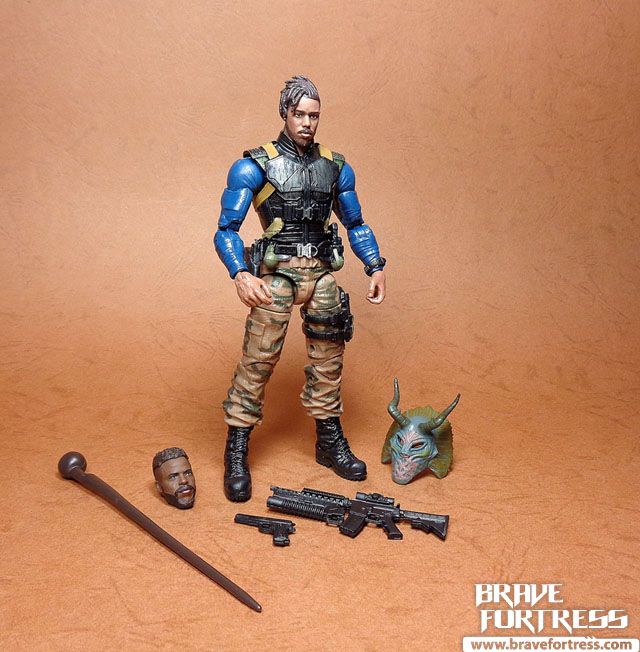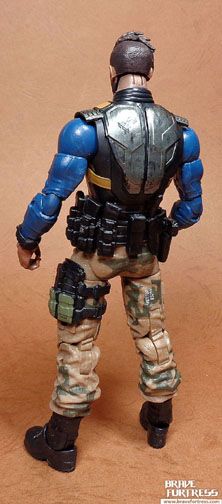 I have to say I'm quite impressed that Hasbro decided to invest tooling this buck for Killmonger, based on his outfit in his scenes as a mercenary. Killmonger's Wakandan name is N'Jadaka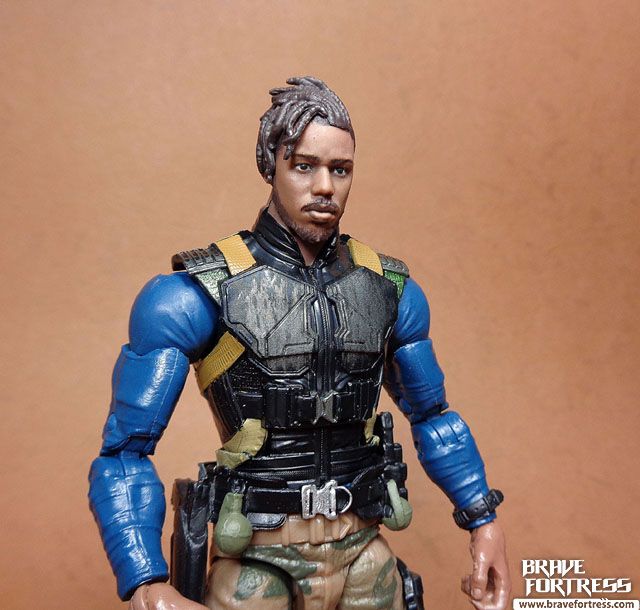 Even though the figure comes with a lot of gear on his body, they're all sculpted in and cannot be removed.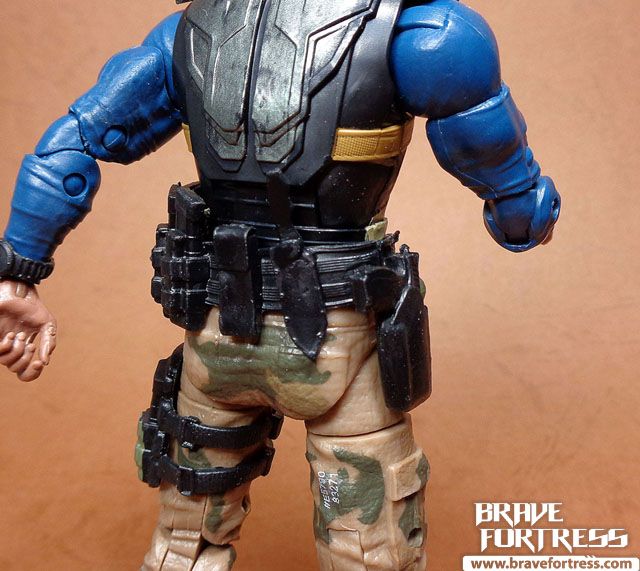 He comes with a rifle.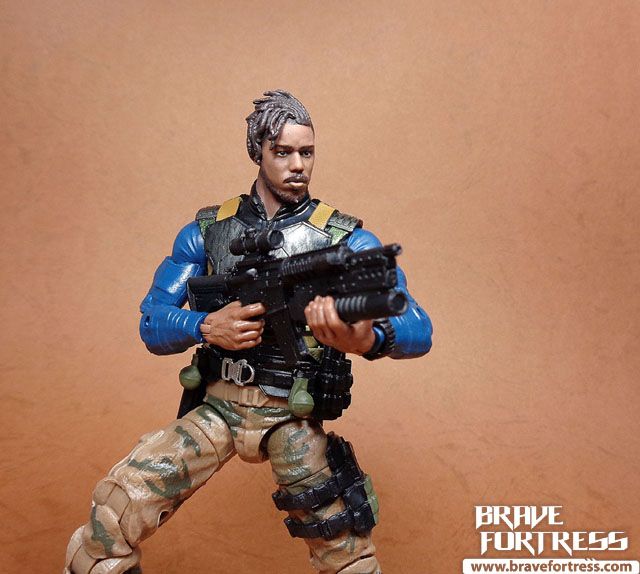 He also comes with a pistol.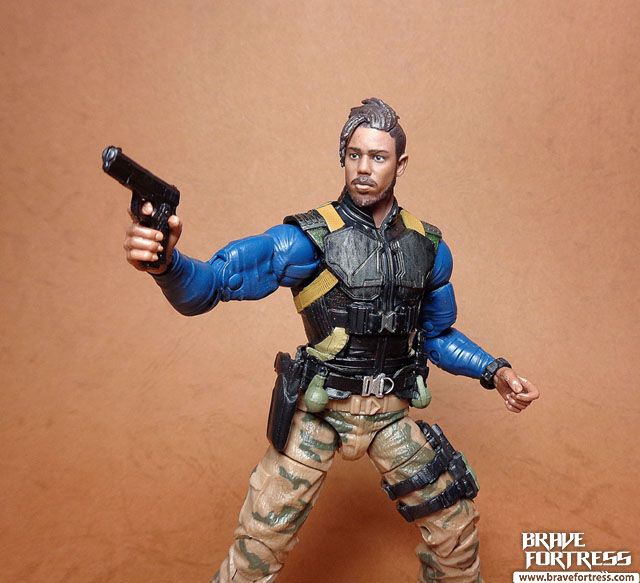 Ready… set…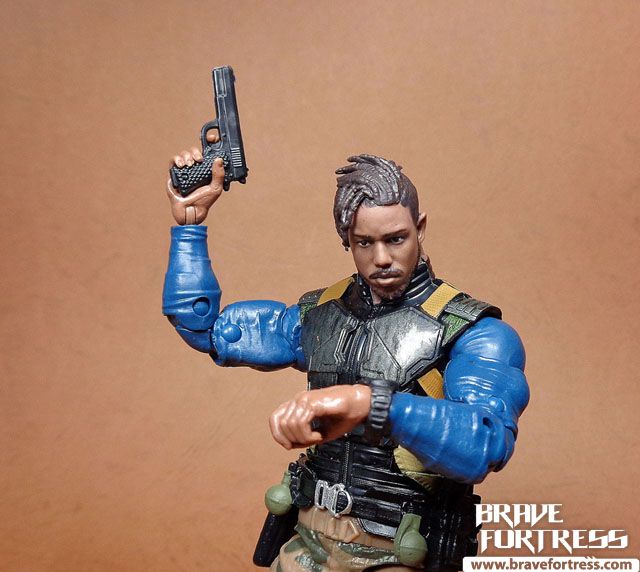 Lastly, he also comes with an African mask that he… "borrowed" from the museum to hide his identity from the Wakandans.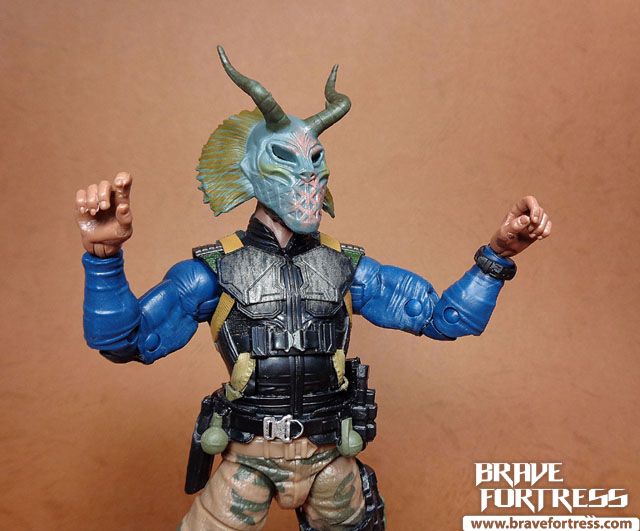 M'Baku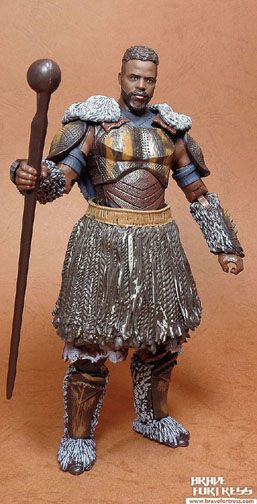 Originally Man-Ape in the comics, Marvel decided to rework the character to avoid the racial implications of having a black character dressing up as an ape. Instead they made his tribe worshippers of the gorilla god, Hanuman, instead of the Panther god, Bast.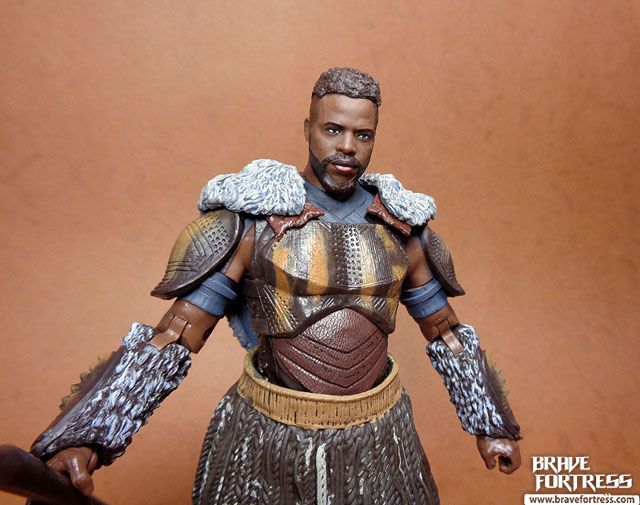 M'baku is the leader of the Wakandan mountain tribe, the Jabari. In the comics, he is one of Black Panther's arch enemies, being affiliated with the likes of the Lethal Legion and Masters of Evil.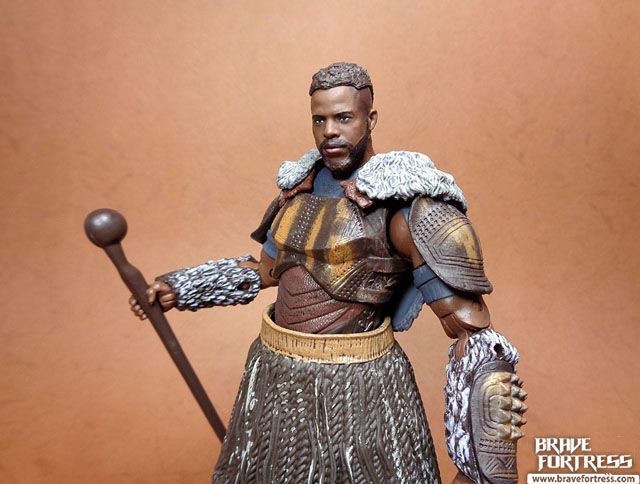 The details are incredible on this figure. It's a shame the figure can't do much aside from stand due to the skirt design.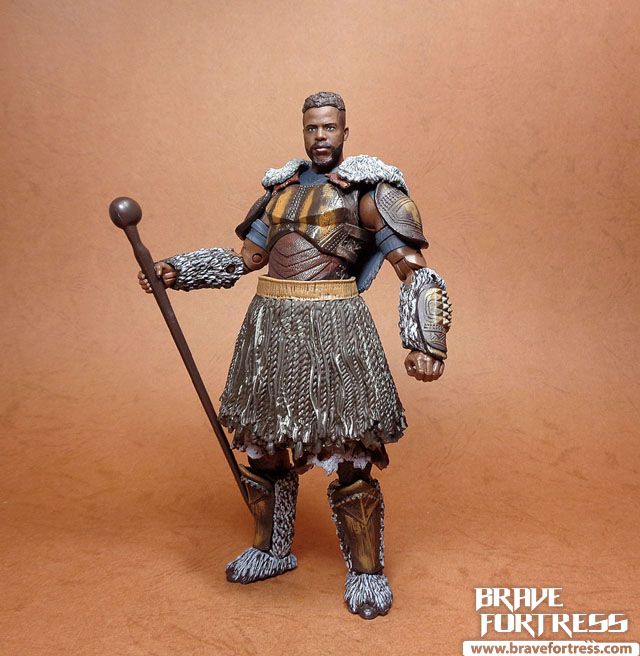 The figure is also quite tall compared to Black Panther.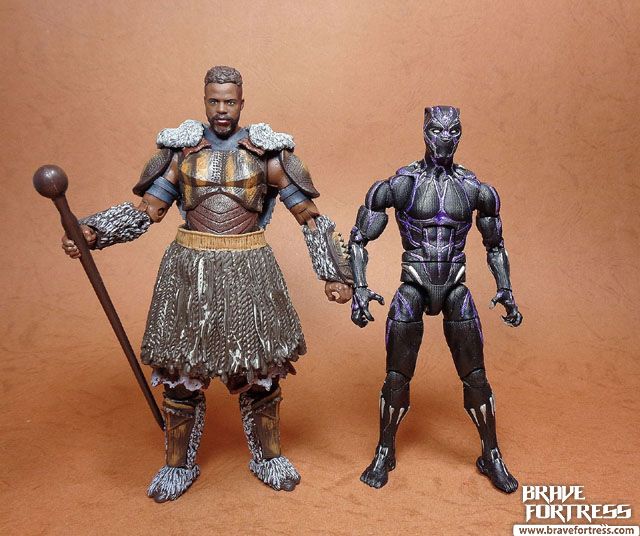 The full wave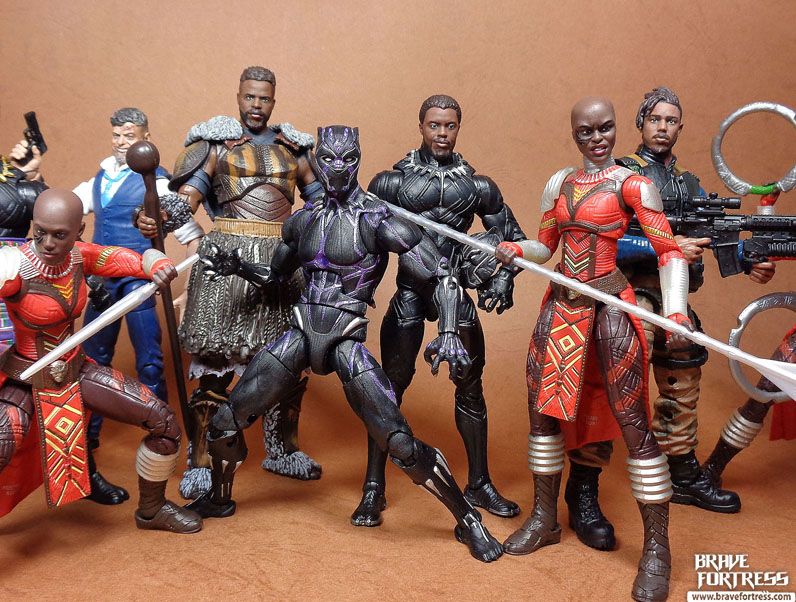 Gold