Marvel Legends Black Widow (90s Avengers Bomber Jacket version)

Based on her 1990s appearance in the Avengers comics, where every member of the team wore bomber jackets to make the team look somewhat more uniformed. This figure was released alongside the Black Widow movie wave to capitalized on the movie's launch, which was sadly delayed due to the Covid-19 pandemic.

I really love the sculptwork here. (Then again, I am partial to short-haired redheads)

The figure comes with optional bracelets that have blast effects on them.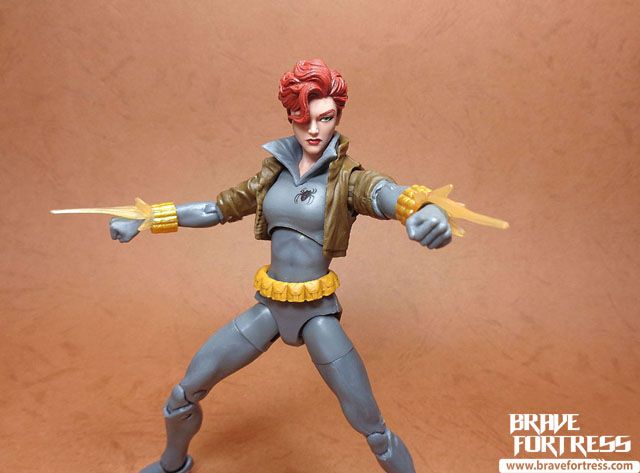 They also included alternate "smoking" bracelets for after shots have been fired.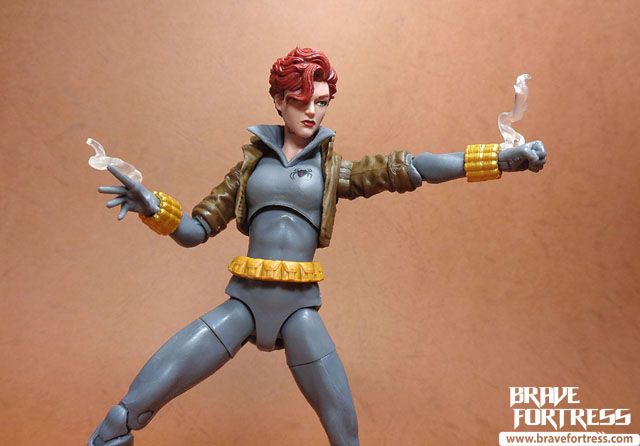 Lastly, she comes with a S.H.I.E.L.D jetpack.

Fitting the jetpack on her is a bit difficult, to make it easier, remove her wrists and bracelets.

Blast effects for her jetpack is included.

I think this set may well be my favorite Marvel Legends Black Widow yet.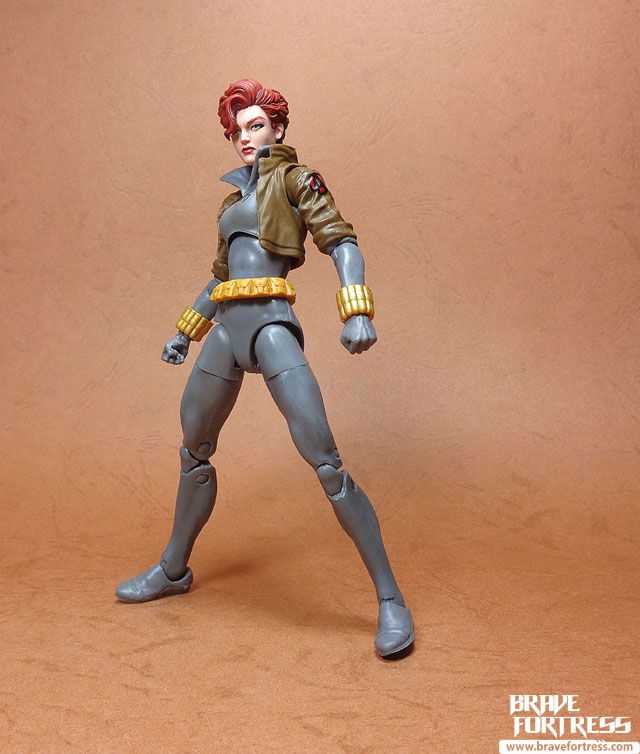 Gold