Marvel Legends Black Widow Crimson Dynamo wave
Taskmaster
Black Widow
Yelena Belova
Red Guardian
Winter Soldier
Crossbones
Spymaster
Crimson Dynamo
I love the matte finish on the packaging for this wave!

Taskmaster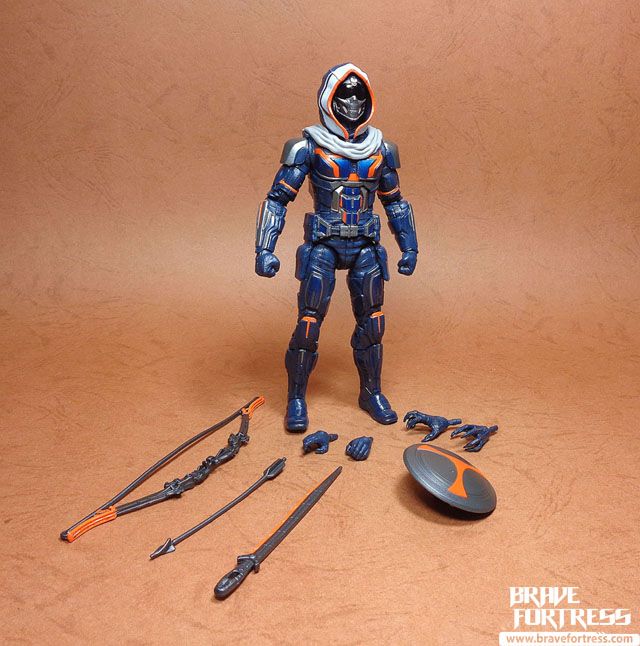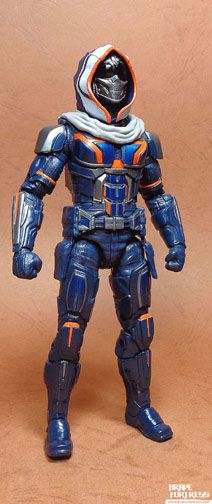 Not much is revealed about the MCU version of Taskmaster in the trailers. Guess we'll find out eventually when the movie rolls out. He's the only figure in the wave to come without any BAF parts.

The suit is very unique though, even though it looks very different from the comics iteration of the character, at least it's still got the skull thing going for it as a mask. I wonder if he has a cape in the movie though.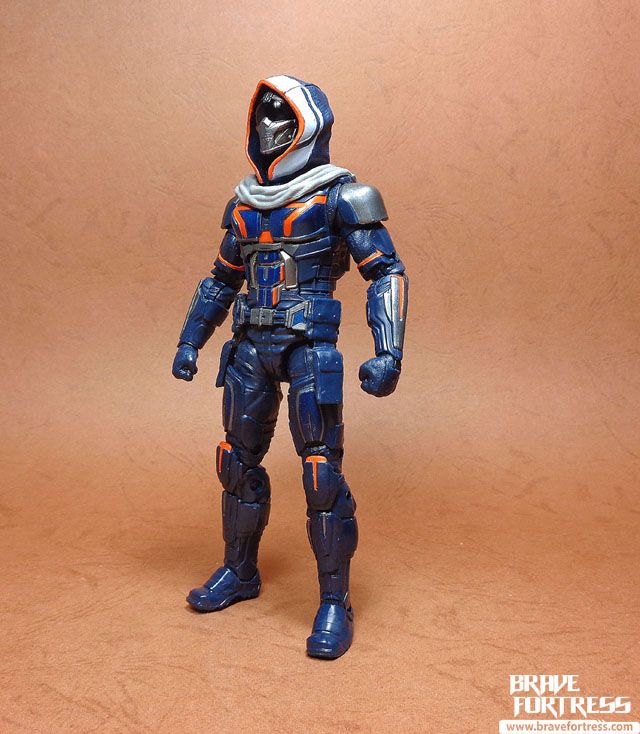 His shield is proportionally really small, it's practically a frisbee.

He comes with a sword. Since he copies skills, I wonder which hero he copied sword skills from?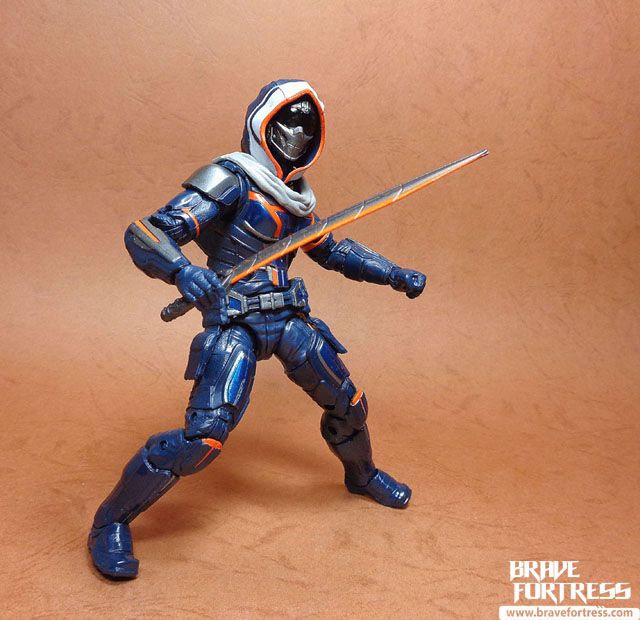 He comes with a bow and arrow set. (Waitaminute!! All the Marvel Legends Hawkeyes never got an arrow, yet this guy gets one???)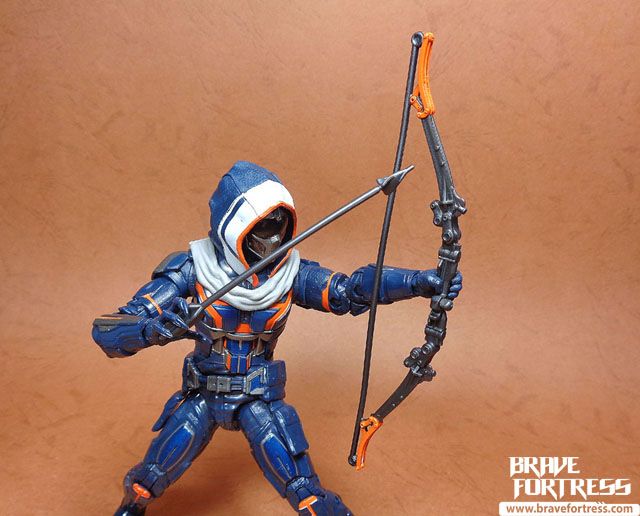 His bow seems to be a new sculpt too, not a reused Hawkeye bow.

Black Widow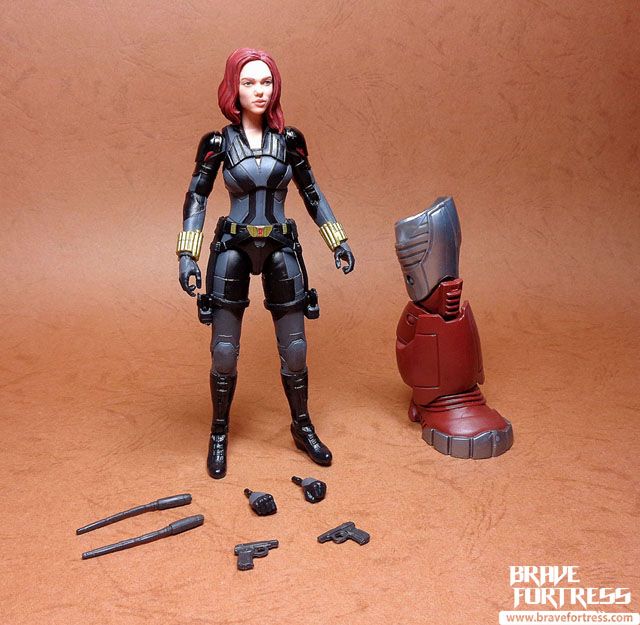 Black Widow finally gets her solo movie! Set supposedly after the events of Civil War, we will see some of Natasha's background and her previous allies and enemies.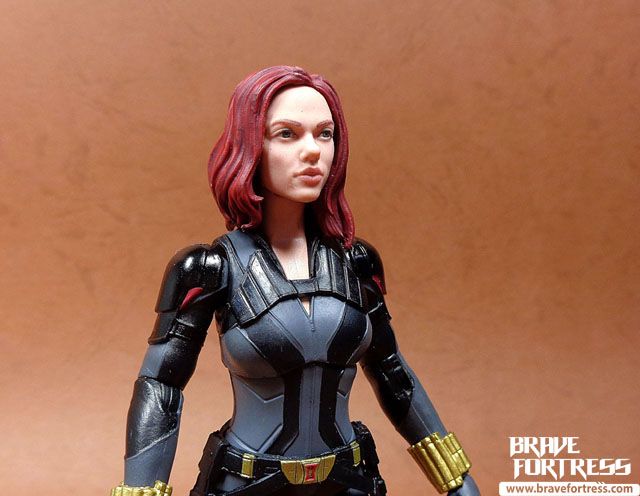 She comes with escrima sticks.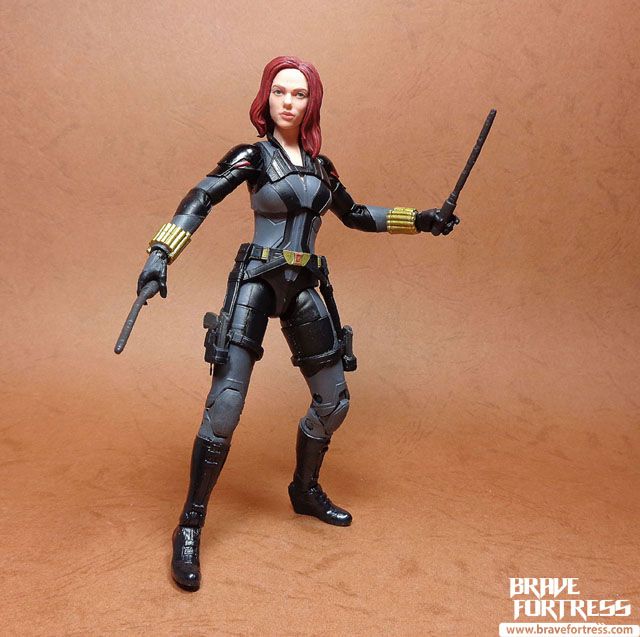 The sticks can be stored in her backpack, but be warned, as it forms a Y-shape for some reason, resulting in the sticks becoming warped if left stored too long.

Hmmm… something seems off with her face. I can't place it. The winter camo solo deluxe version seems to be much better and more accurate.

She also comes with a couple of handguns.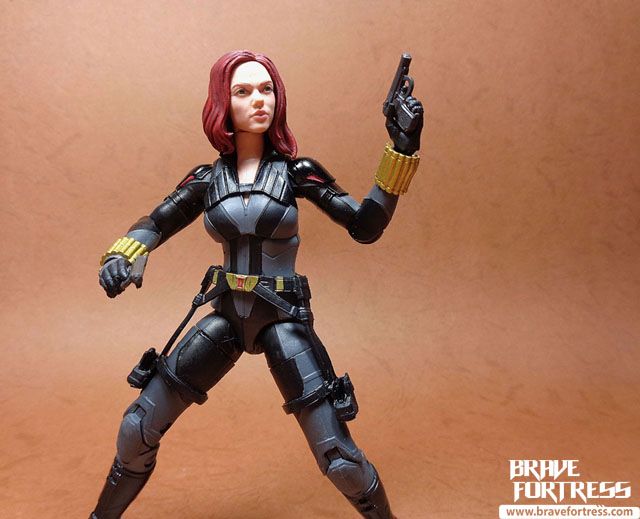 Her guns can be holstered.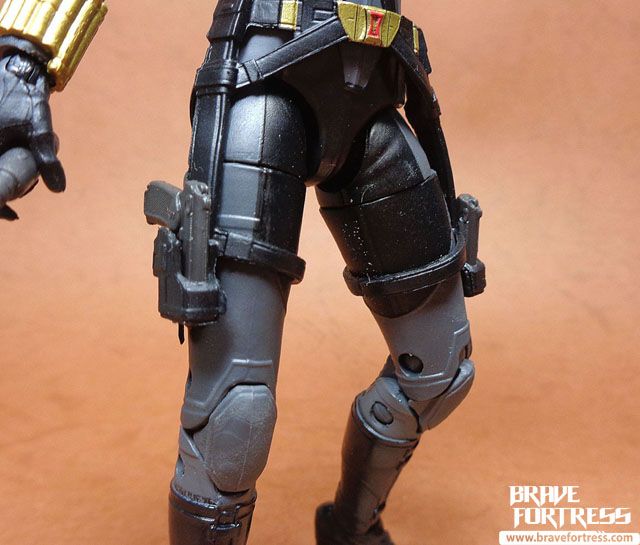 Yelena Belova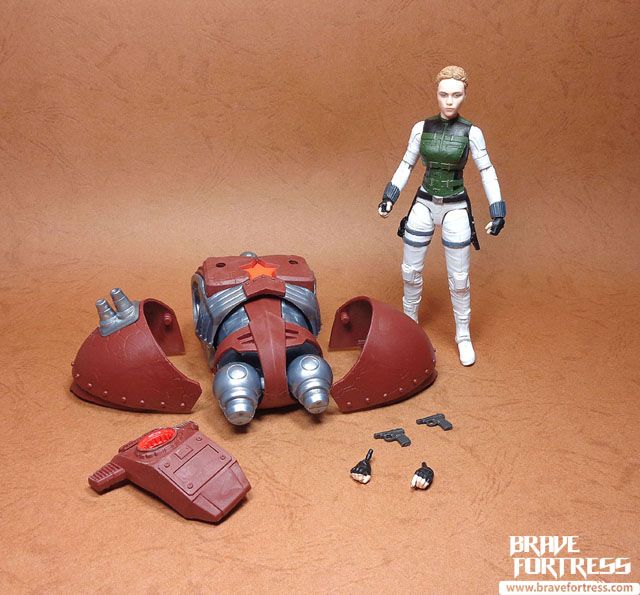 In the comics, Yelena Belova was the second "Black Widow" operative after Natasha had defected to the Americans. I'm not sure how she will play out in the movie. Maybe the same?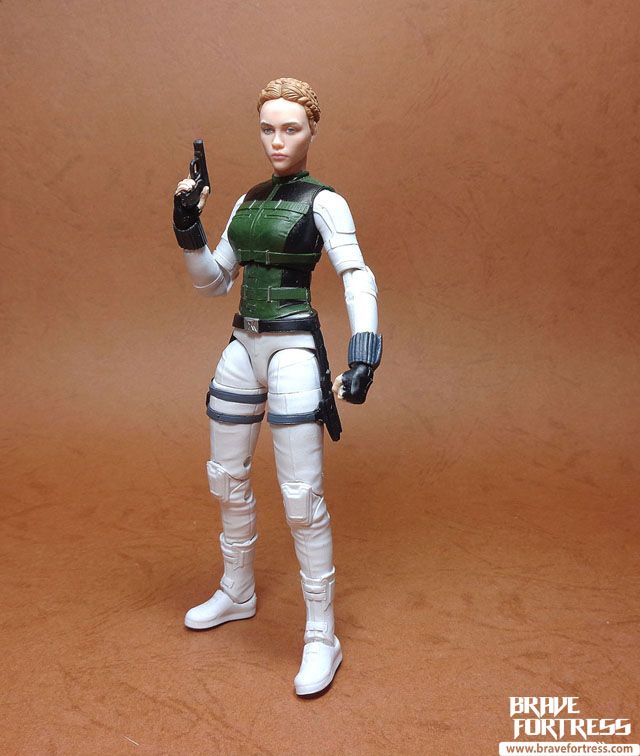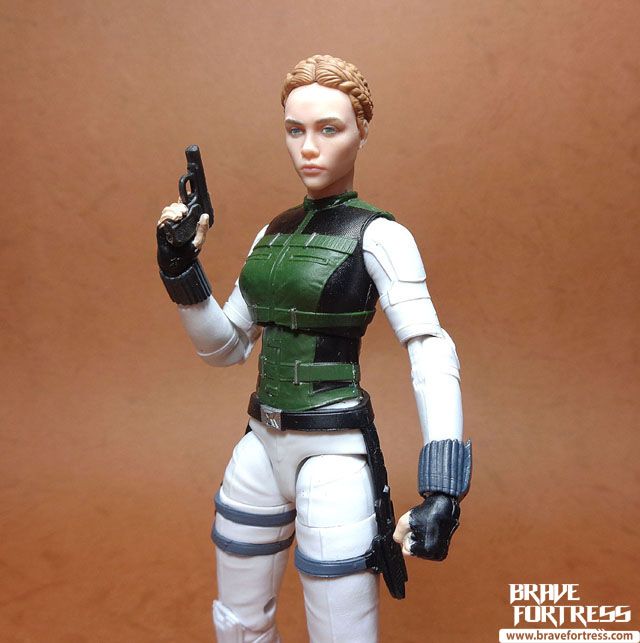 She has only one holster on her leg, the other leg has sculpted knives.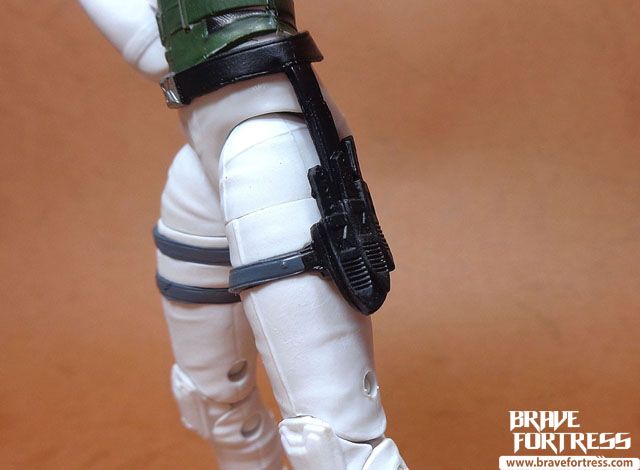 Fortunately, she still comes with two handguns.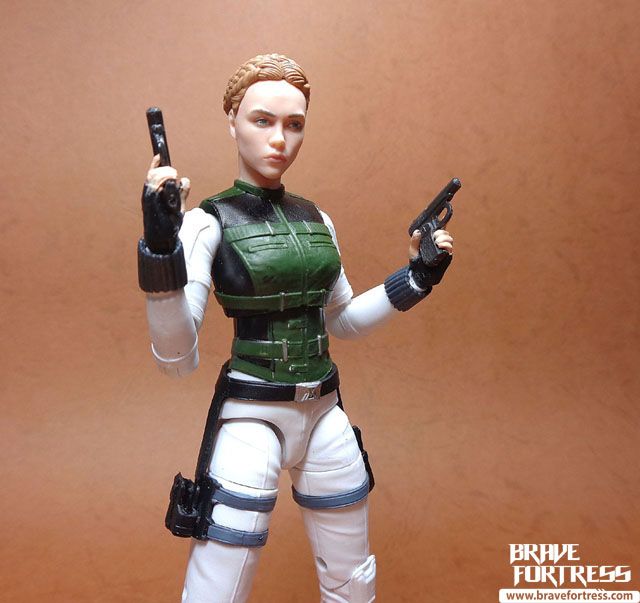 Red Guardian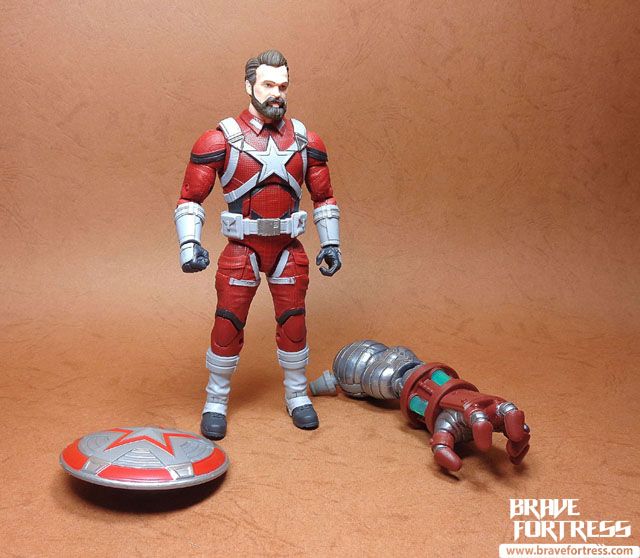 Russia's attempt at making their own Captain America. Supposedly, in the movie, we will see Alexei Shostakov as a tragically flawed, broken man who has failed to live to his potential as a symbol and as a super soldier.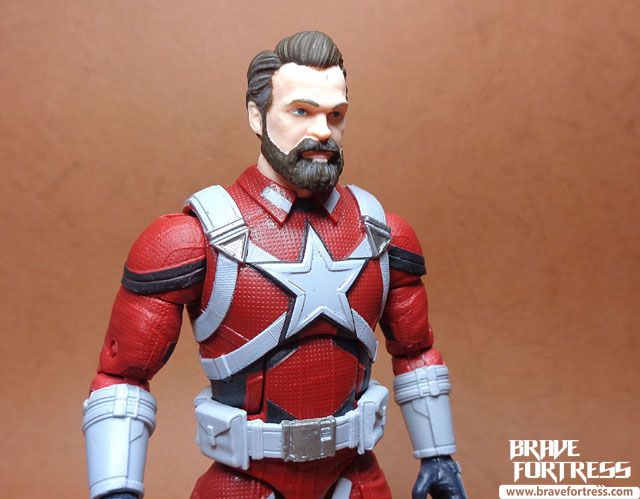 He comes with the "plug and clip" version of his shield.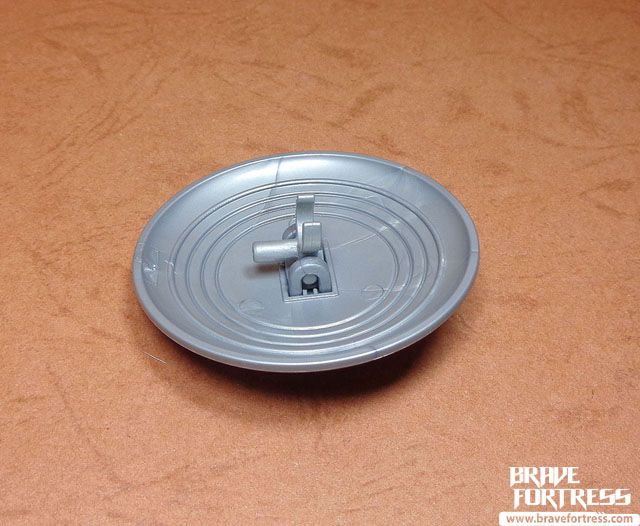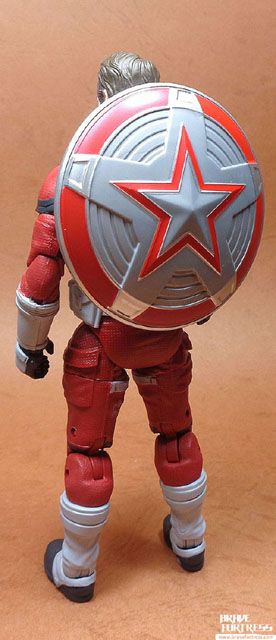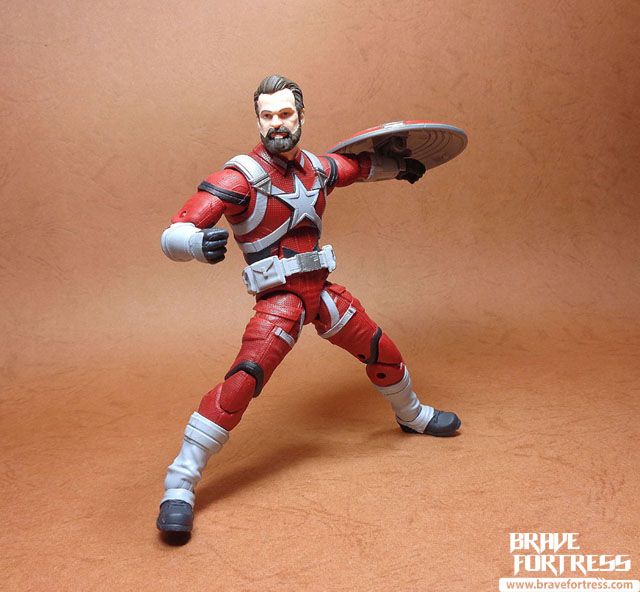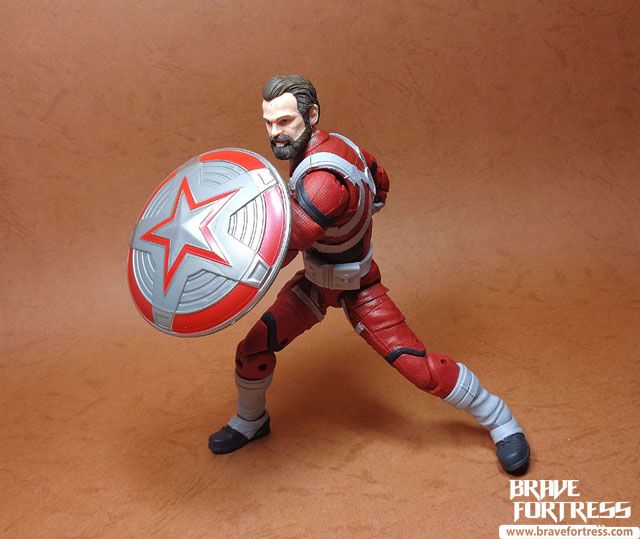 Winter Soldier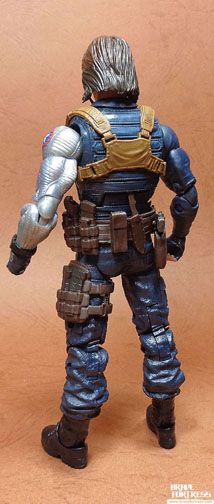 Based on his comics appearance, Bucky Barnes is Captain America's best friend and was once brainwashed into becoming the Russian operative, the Winter Soldier (he got better).

It's a good update to the older version from the 2-pack. This figure has better sculpts and proportions. My only real gripe though is the head. I wish they gave him classic "no pupil" eyes instead of what we have here.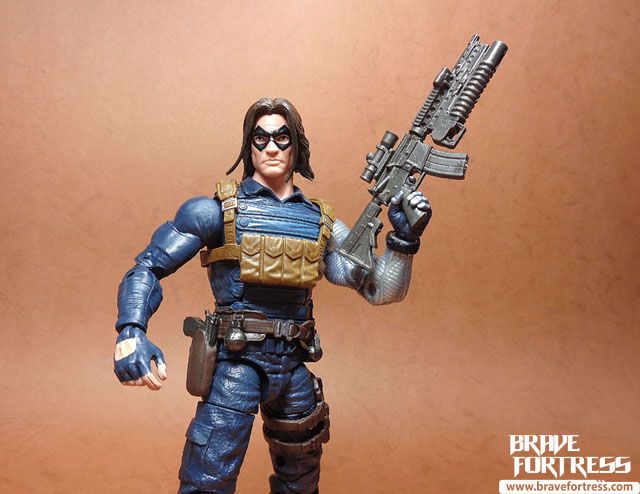 The sidearm on his belt is sculpted cannot be removed. Same as the knife in there.

He still comes with a separate sidearm though.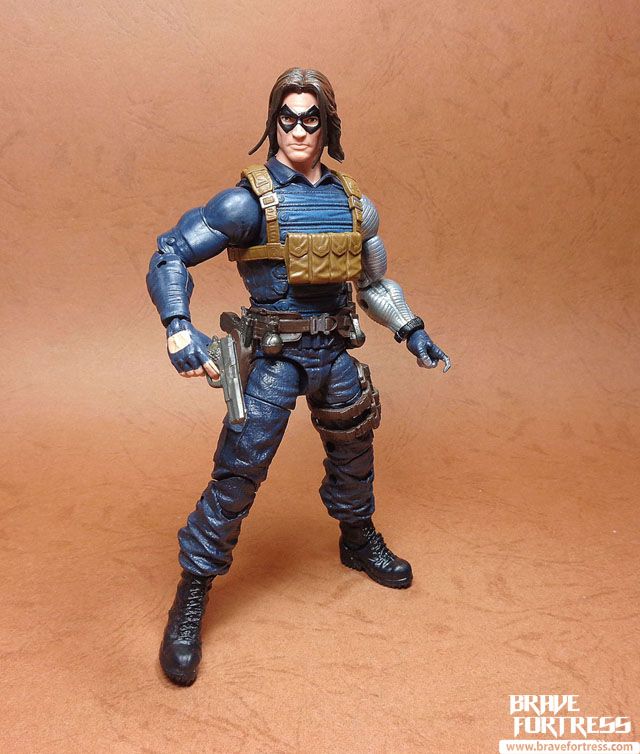 This version of the Winter Soldier is the "good guy" one, since the star on his left shoulder is no longer the solid red, which was his insignia during his time as a brainwashed Russian assassin.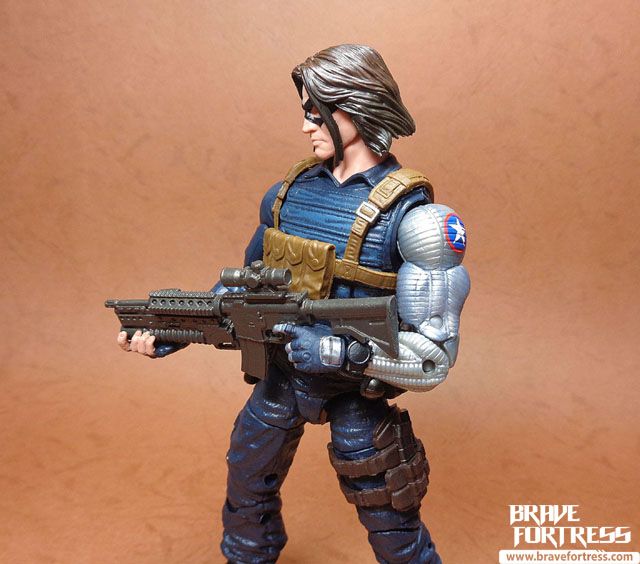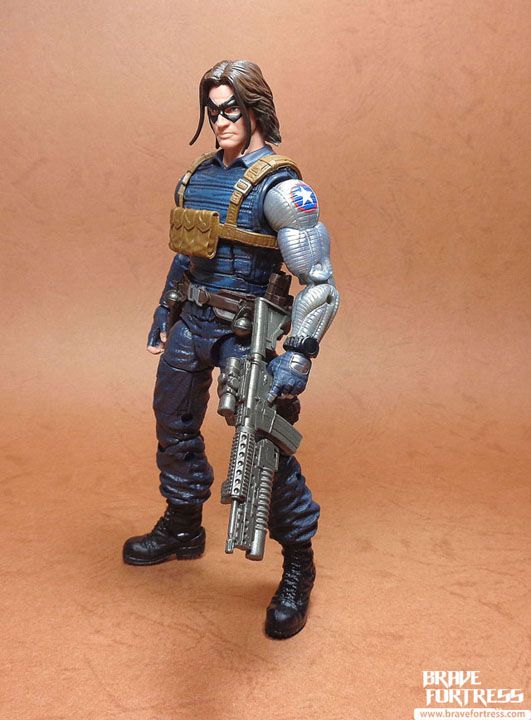 Crossbones

A longtime Captain America foe introduced back in 1989, Brock Rumlow was trained by Taskmaster and usually works for Hydra. Skilled in hand-to-hand combat and martial arts, Rumlow is also a master assassin and marksman. Crossbones is one of the Captain's most dangerous opponents.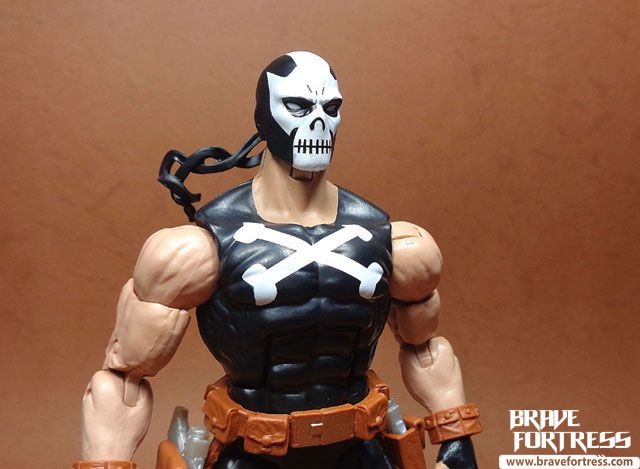 I think this figure is based on his original classic look in the comics, since more recently, he's been wearing vests in the modern comic books.

He comes with two sets of pistols. The white ones are harder to get into his hand though.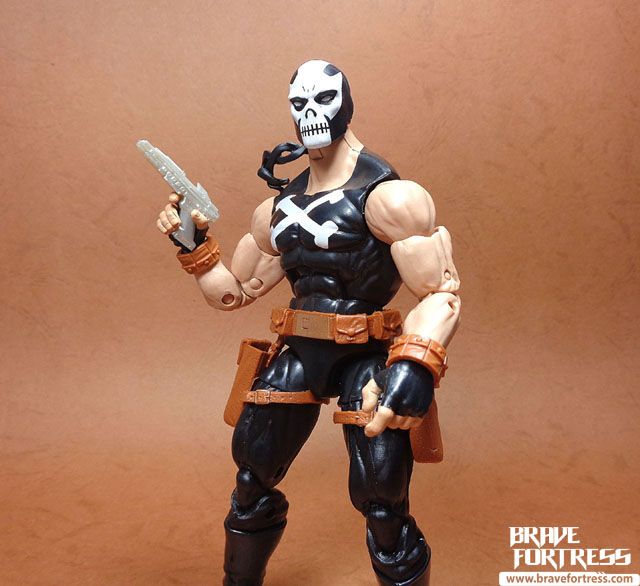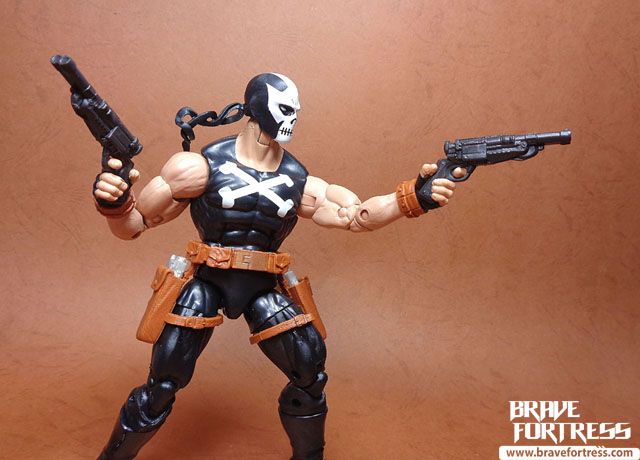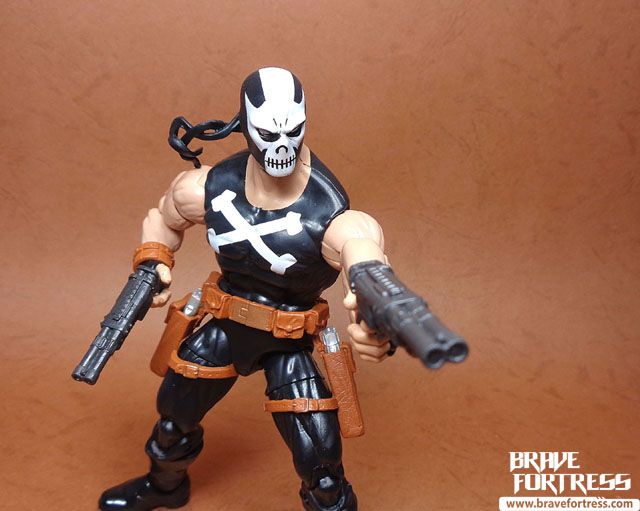 Spymaster


Created to be an Iron Man foil, the original Spymaster was the leader of the Espionage Elites and often targeted Tony Stark and Stark Industries, There have been three people who have taken the identity of Spymaster (Mark Sharen, Nathan Lemon, Sinclair Abbot) but this one seems to be based on the original, Mark Sharen.

His only accessory is his pistol.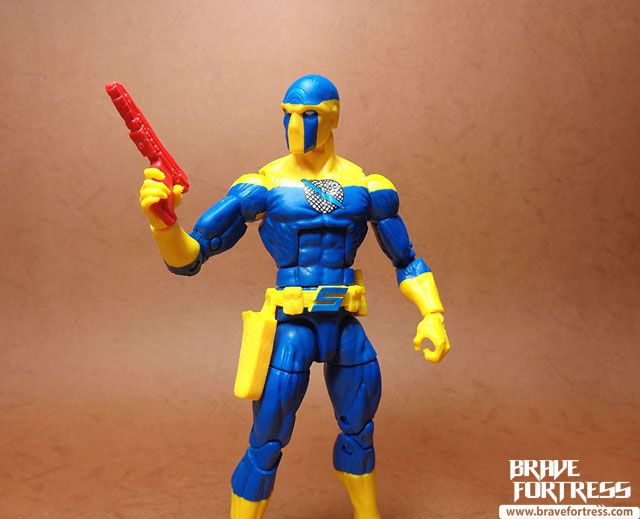 Pistol can be holstered on his hip.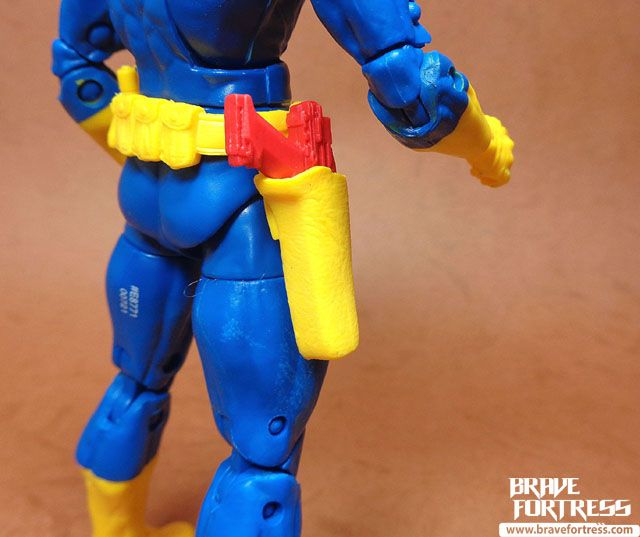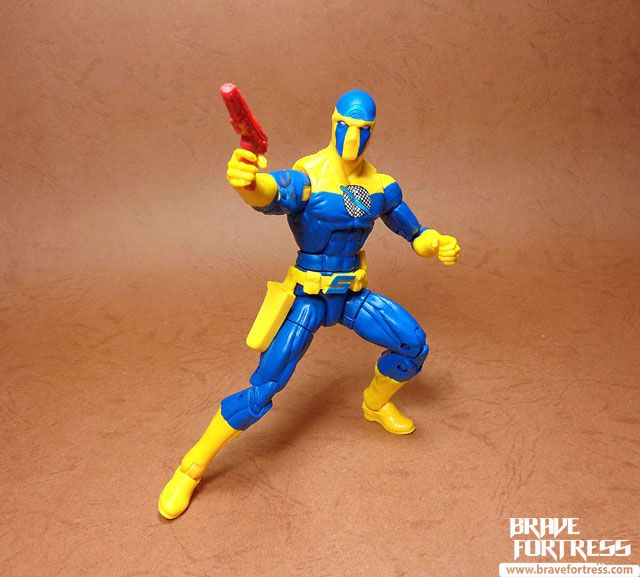 Aside from his pistol, he carries an arsenal of spy gadgets in his utility belt and even has a forehead laser on his mask.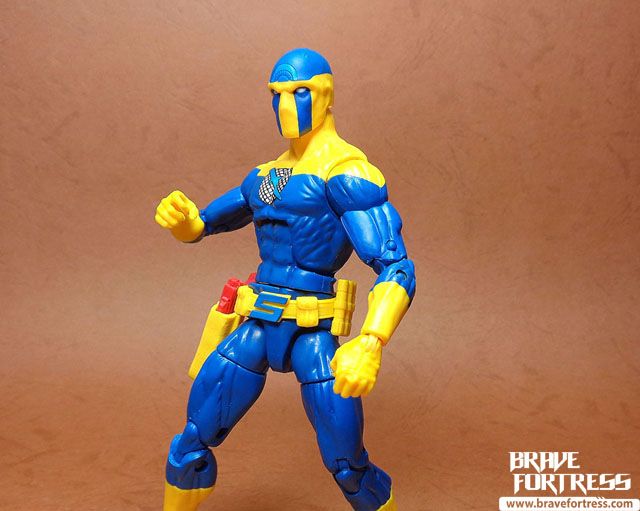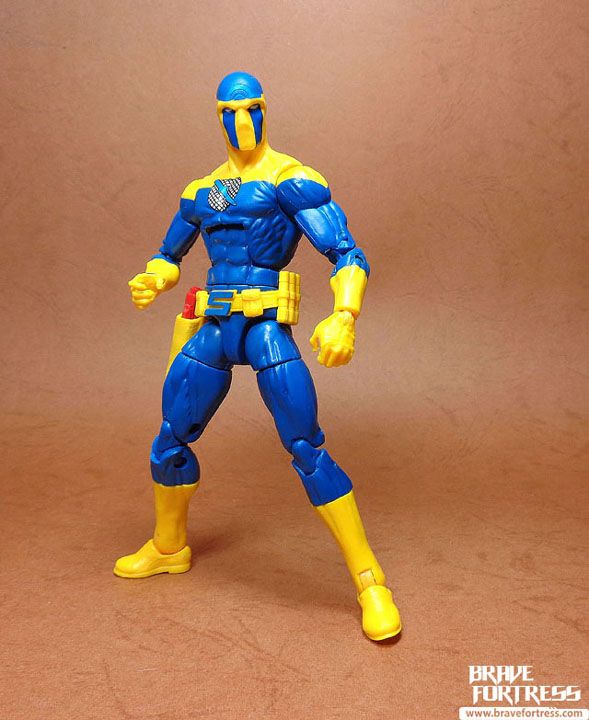 Crimson Dynamo

Based on the eighth incarnation of the character (there have already been 13!), this suit was piloted by Gennady Gavrilov, who accidentally discovered the beta suit designed by the original Crimson Dynamo, Anton Vanko.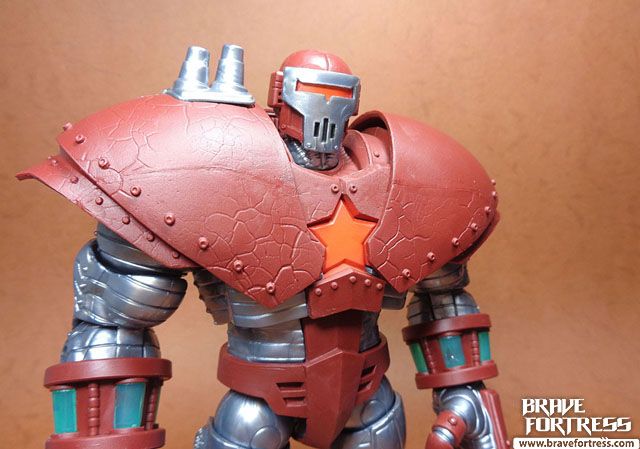 Crimson Dynamo is really tall!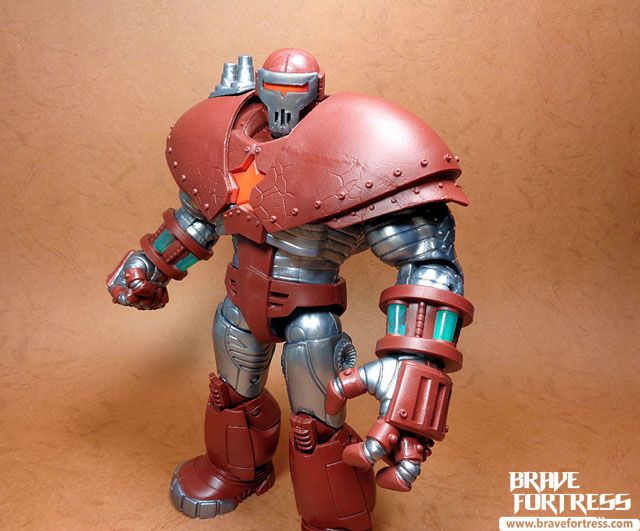 First appearing in the 6-issue mini-series back in 2003, unlike previous Crimson Dynamos, this one was not piloted by a KGB agent or a supervillain, but was instead accidentally discovered by a Russian college student. I'm not sure if this suit is still active after the series ended.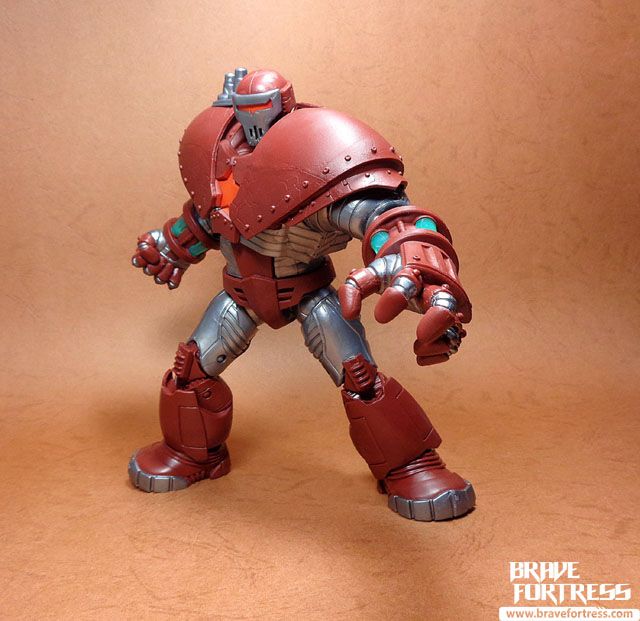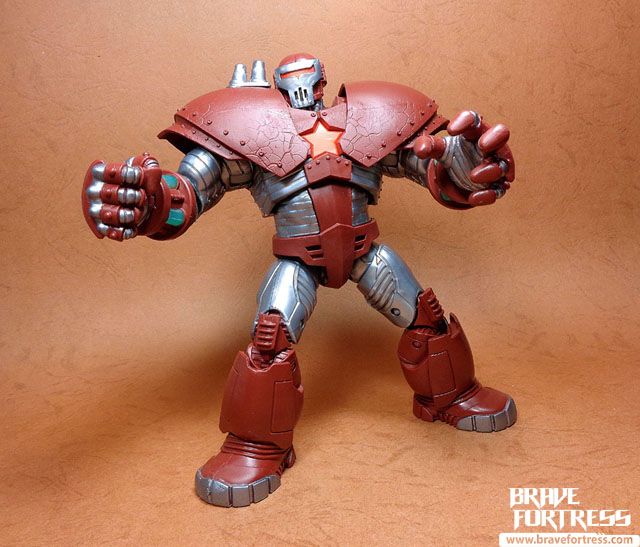 The full wave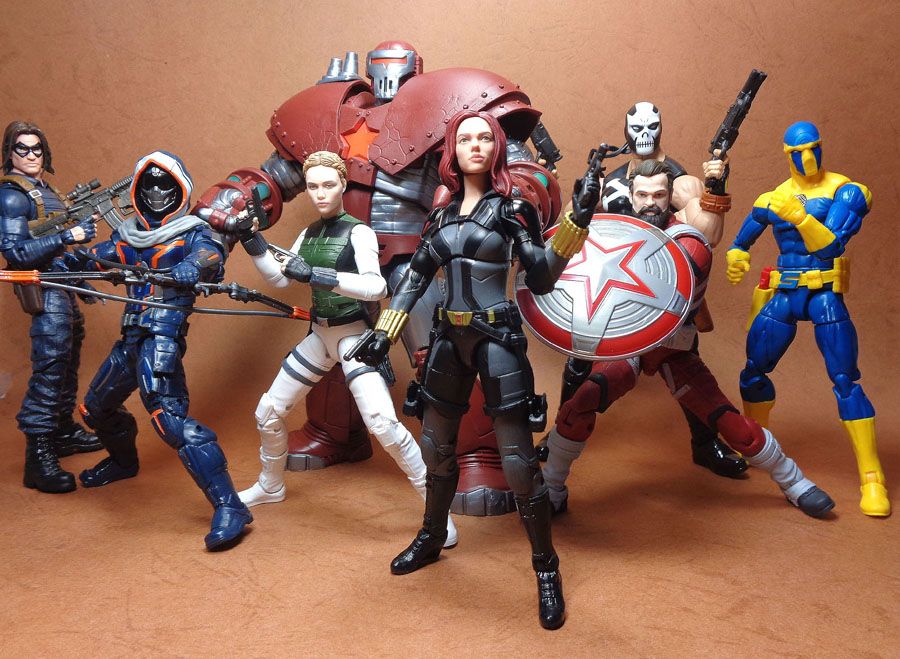 Gold