Marvel Legends Black Widow: Deadly Origin Snow Camo edition


Based on her appearance in the Black Widow Deadly Origin miniseries, this set features her wearing a white uniform to better blend in the snow.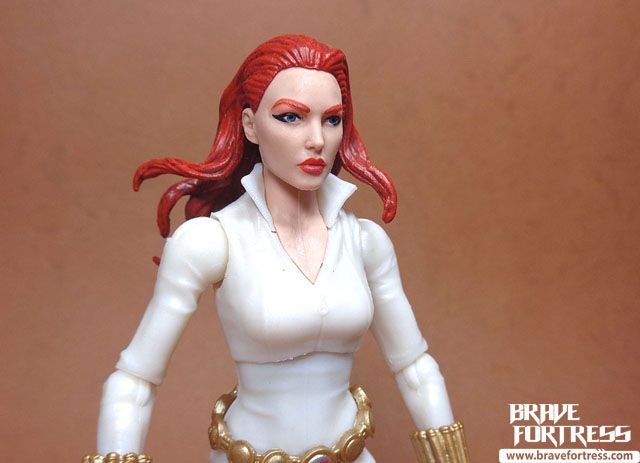 Too bad the set does not come with closed fists so she can pull this pose off.

She comes with two hand guns.

The guns are designed with huge gun barrels, so they can hold effects parts.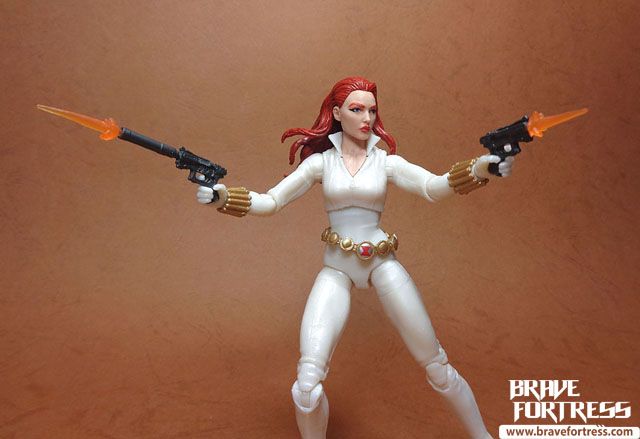 Alternate "smoking guns" effects parts. I actually got this set because of these parts. They're really cool to look at.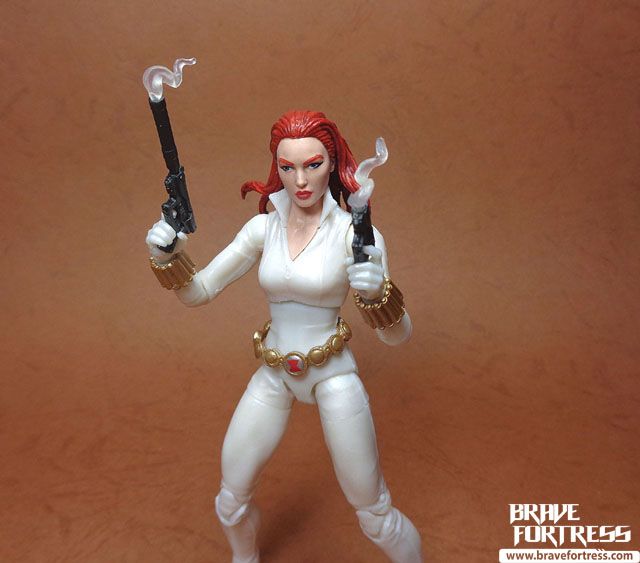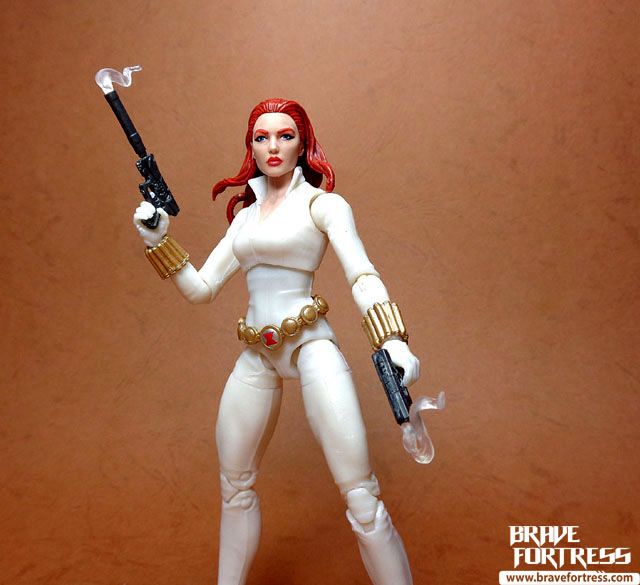 She also comes with a scoped rifle, just like on the cover of her miniseries' first issue.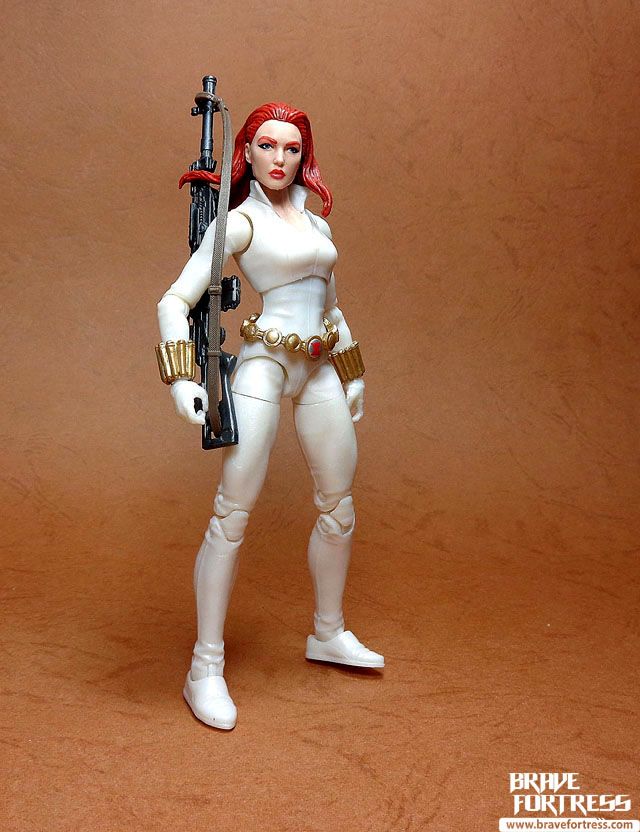 Likewise, the effects parts can be plugged into the barrel of the weapon.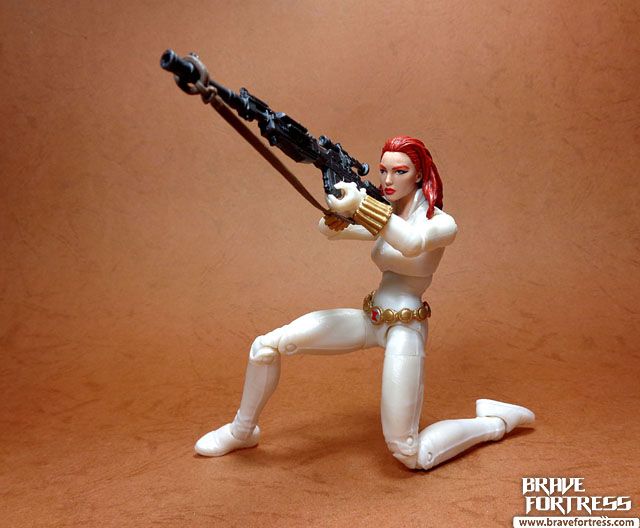 Not bad, but I went after this figure so I can make her into comics version Colleen Wing, thanks the figure's red hair and all white outfit. Her bracelets and belt can be removed with some careful tugging. To complete the effect, just give her a sword and pair her up with Marvel Legends Misty Knight.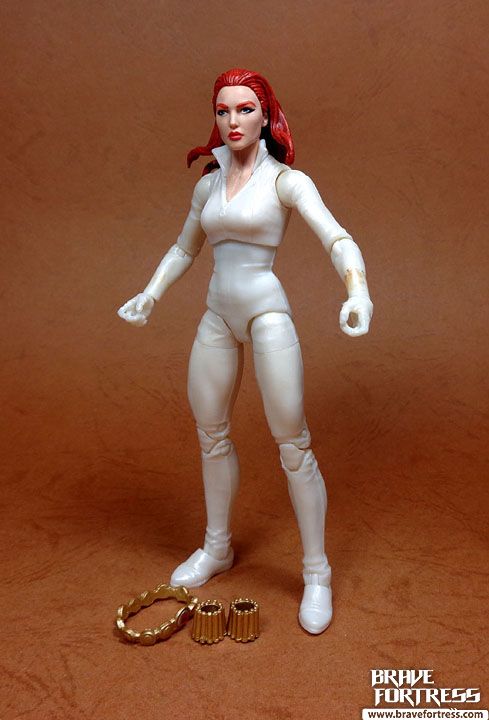 The bad news is that the gold paint tends to stain the forearms, I'll have to try using some acetone to remove the gold paint.

Not bad, but I think a better head might be the Jean Grey head from the Phoenix and Cyclops 2-pack.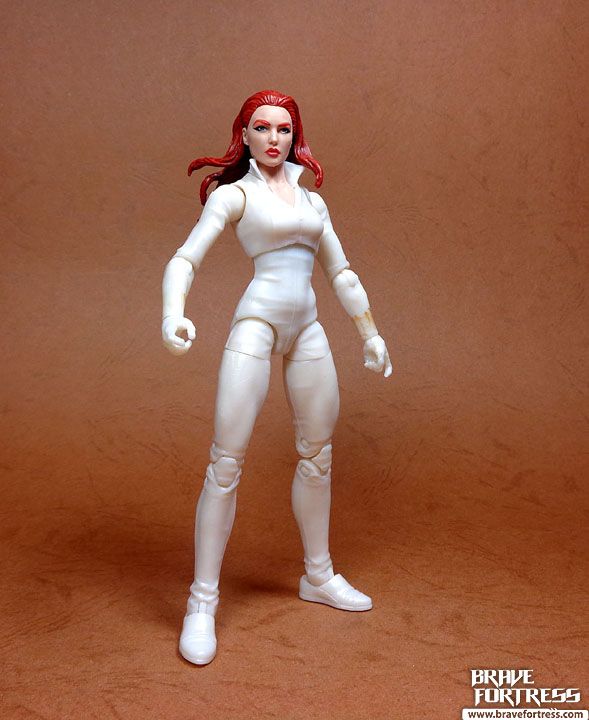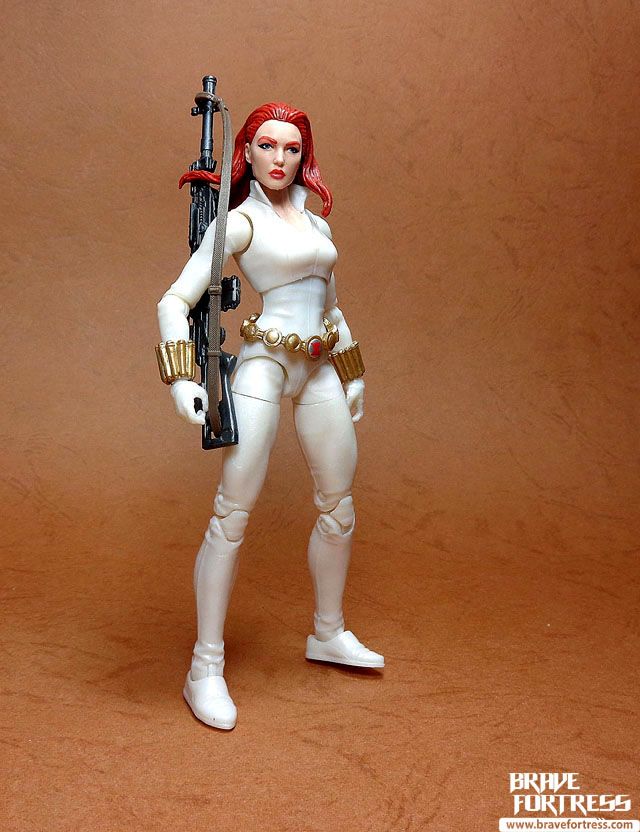 Gold