Marvel Legends Captain Marvel (Binary Form)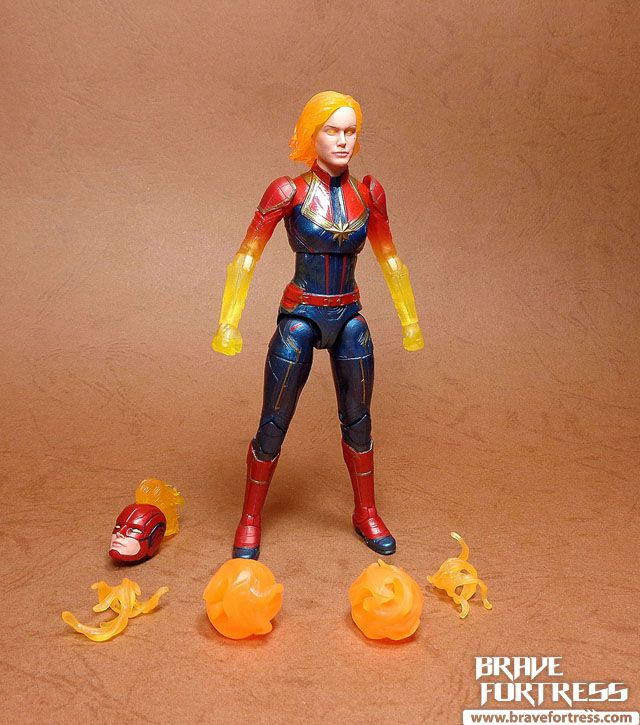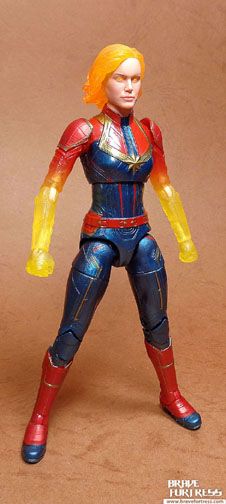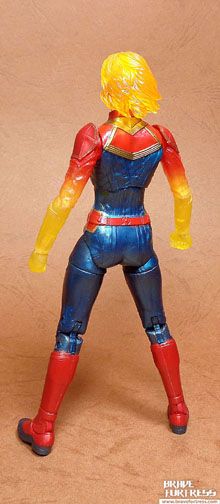 Basically Captain Marvel in her "Super Saiyan" form, her power levels are greatly increased.

The body is a reuse of the one from the Kree Sentinel wave, with different materials used for her arms and head (clear orange plastic this time).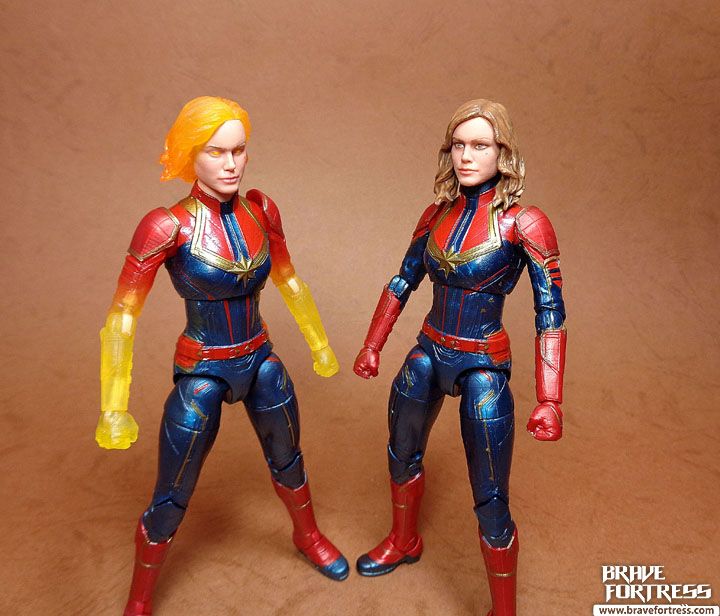 In her binary form, she can tap into stellar energies, control heat, the electromagnetic spectrum and gravity. She can also absorb energy and project it in photon form. Likewise, she can survive in the vacuum of space for long periods of time.

I kinda wish they made this a part of the standard wave instead of the figure that came with Goose. Instead she is a Walmart exclusive.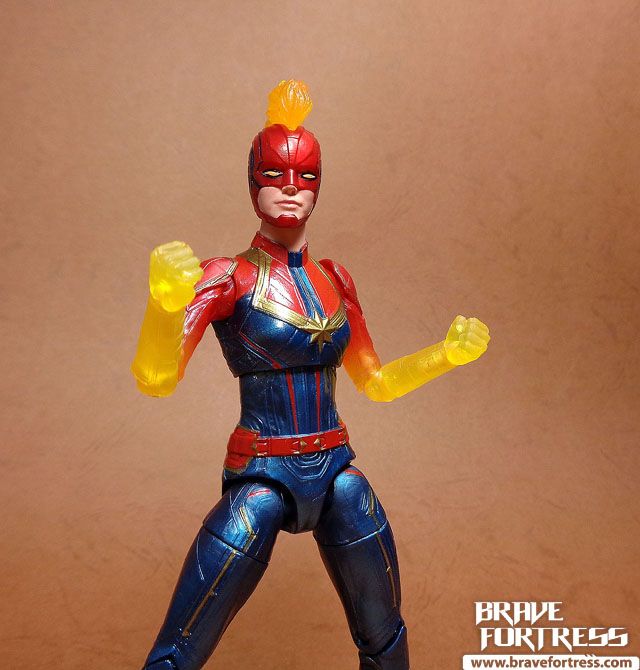 I love the effects parts for her forearms. They really make the figure look great!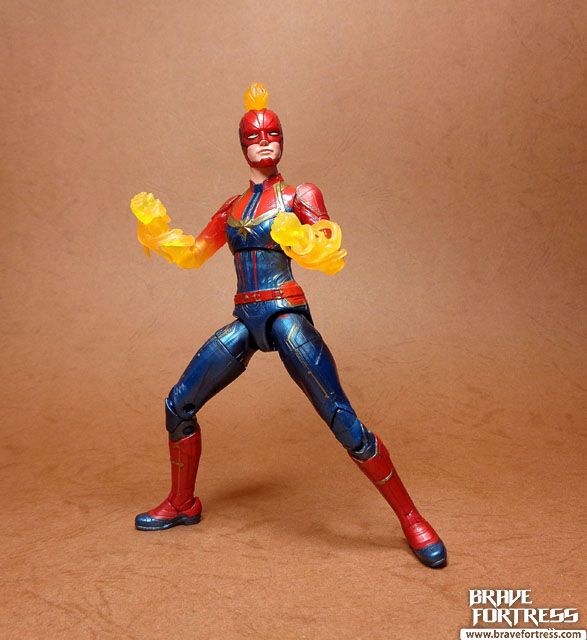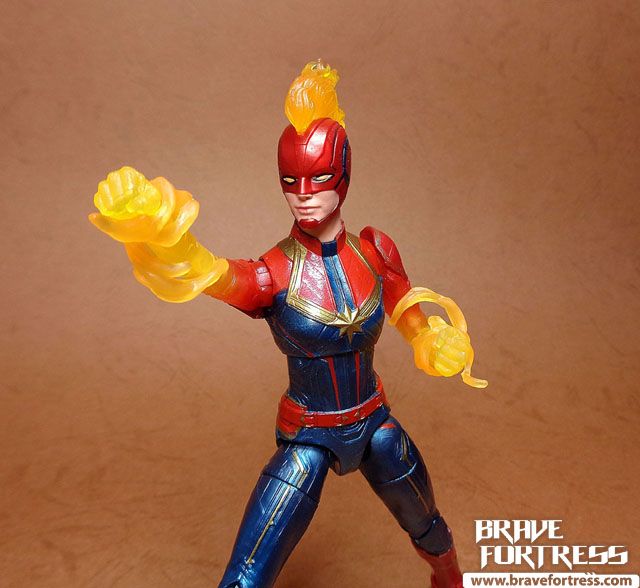 A second set of effects parts are for her hands, looking like orbs of energy.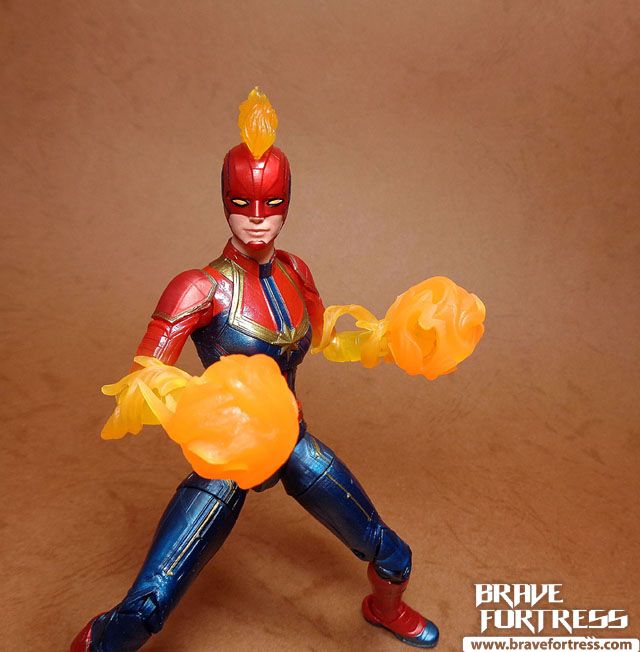 Pom poms?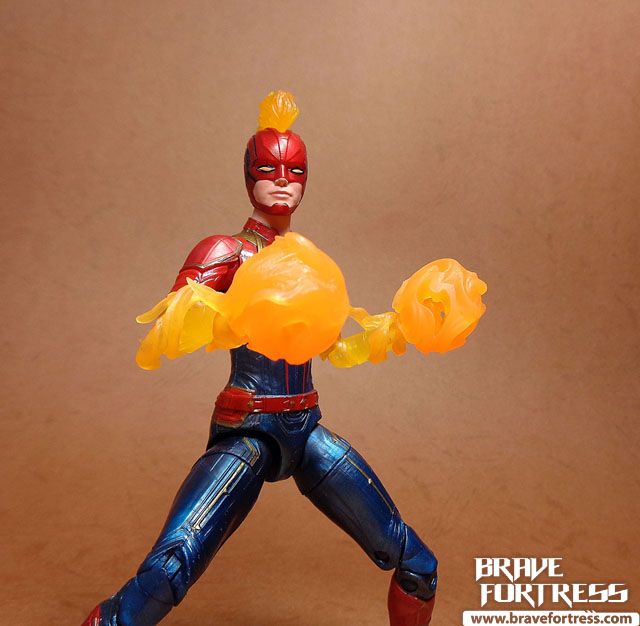 Gold