Marvel Legends Comics Version Gorr the God Butcher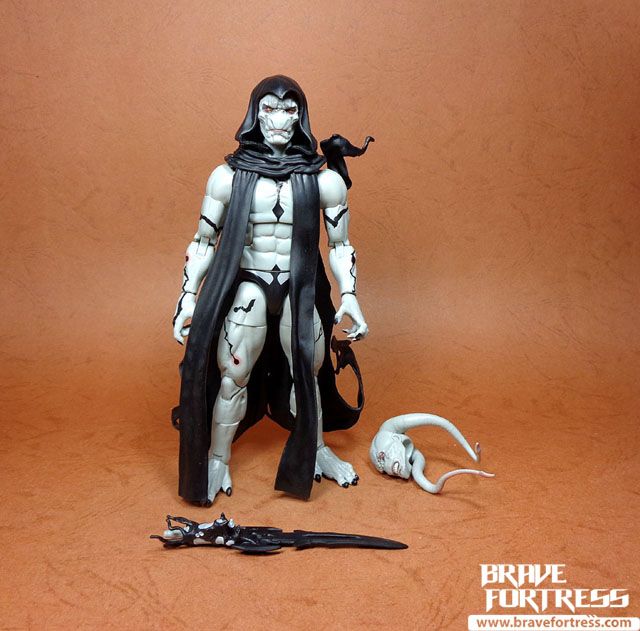 Gorr the God Butcher was once a devout believer of "gods", when he lost his family, he was eventually cast out by his tribe for blasphemy against the gods they worshipped. After encountering Knull and receiving All Black the Necrosword, Gorr becomes incredibly powerful, enough to slay everything in his path. He begins his quest to hunt and destroy every living god in the universe. In one possible future timeline, he has slain all everyone save for an older Thor.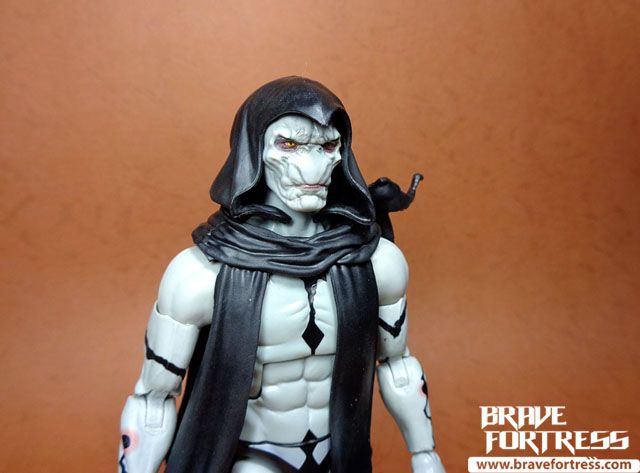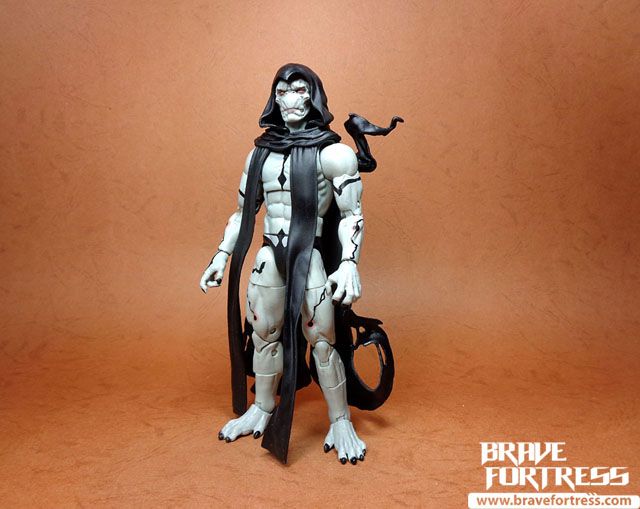 Lol.. he sure reminds one of Voldemort from Harry Potter… (or Death from the "Adventures of Bill and Ted")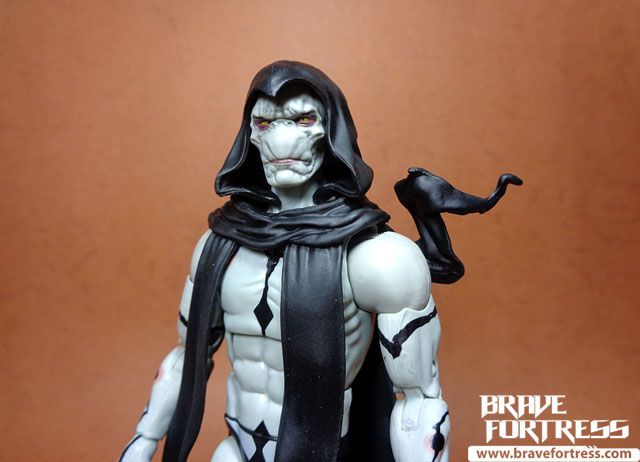 Alien feet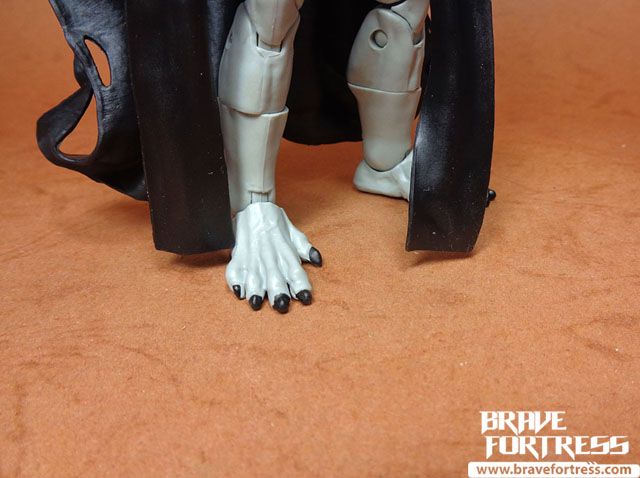 Sheesh, while the box clearly indicates this figure was supposed to be using the new "pinless" design, somehow, Hasbro screwed up and gave us a figure that still uses pins. I'm surprised no one sued them?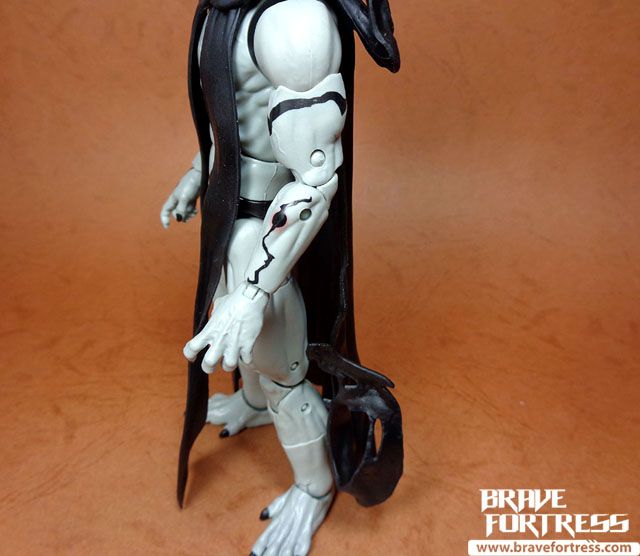 Gorr comes with an alternate, hoodless angry, head.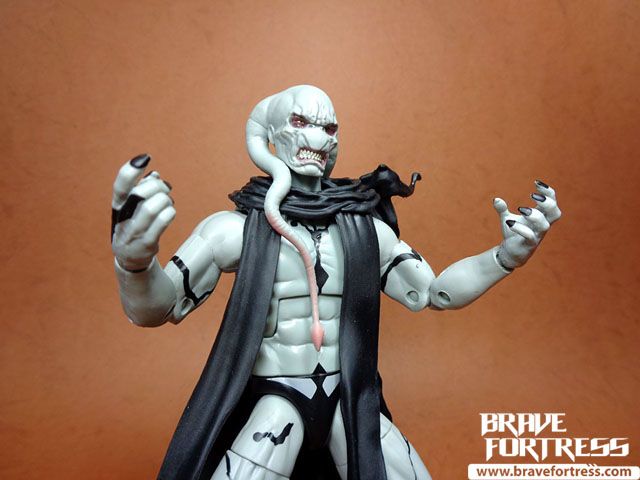 Hmm.. I didn't realize Gorr had tails on the back of his head.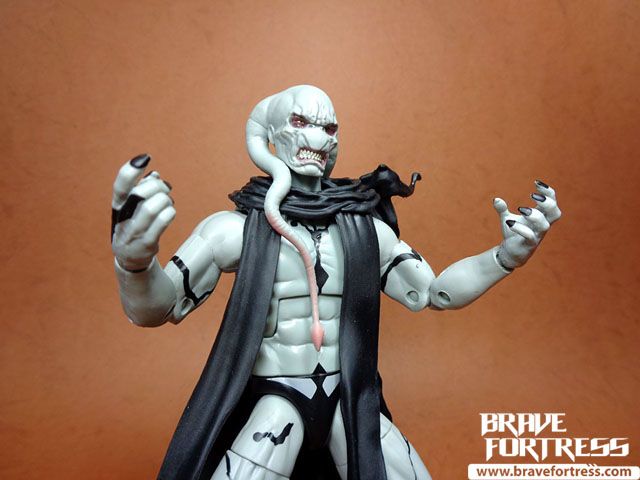 As the last of his unnamed alien species, Gorr has no one and is only driven by his thirst for revenge on all gods in the universe to keep him going.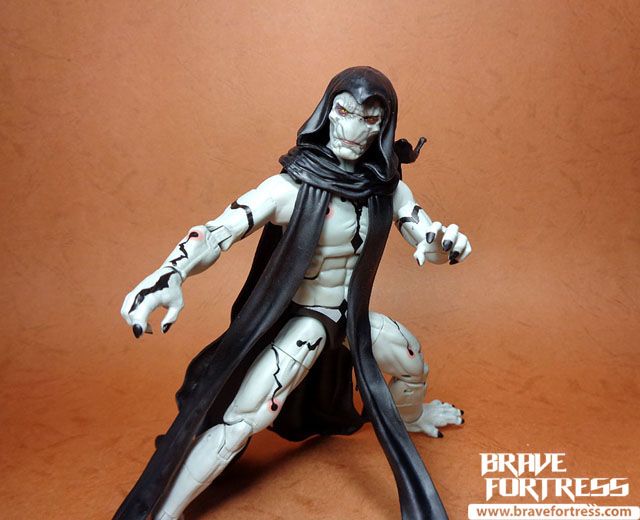 Lastly, Gorr comes with his most important accessory, All-Black the Necrosword. The sword is permanently sculpted into the extra hands.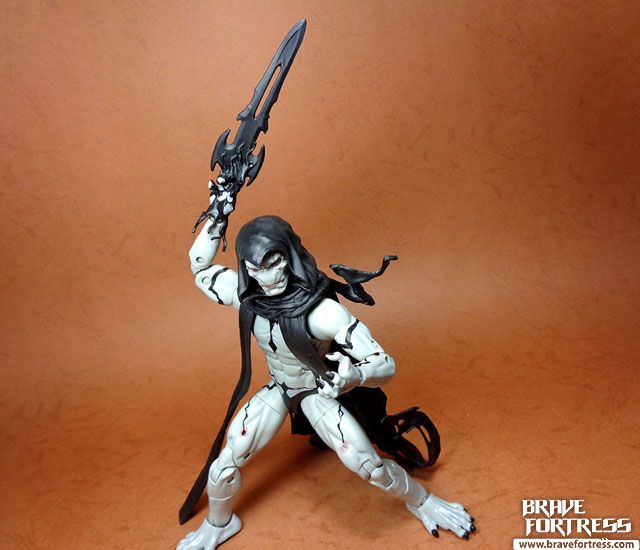 I do wish Hasbro also included a "hooded" angry head to go with this set.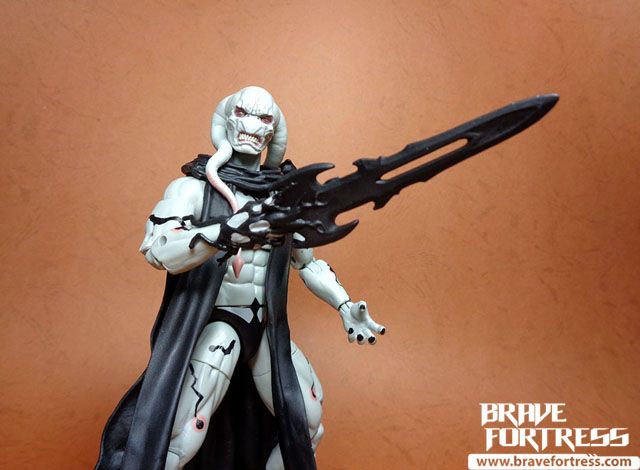 Overall, a pretty good set. While it sucks that Hasbro didn't make this one with the new pinless joints (lol, even the box art depicts it), the figure is still pretty good overall. Gorr was a powerful new enemy for Thor in the more recent comics and became one of Thor's greatest enemies, eventually appearing on the big screen in the movies and getting him in decent action figure form is never a bad thing.
This figure was released as a PulseCon exclusive.

Gold