Marvel Legends Deathlok (X-Force)
Throughout Marvel's vast and complicated history, there have been several "Deathloks". This particular one comes from an alternate timeline and is called Deathlok Prime Unit L17, hailing from Earth-10511.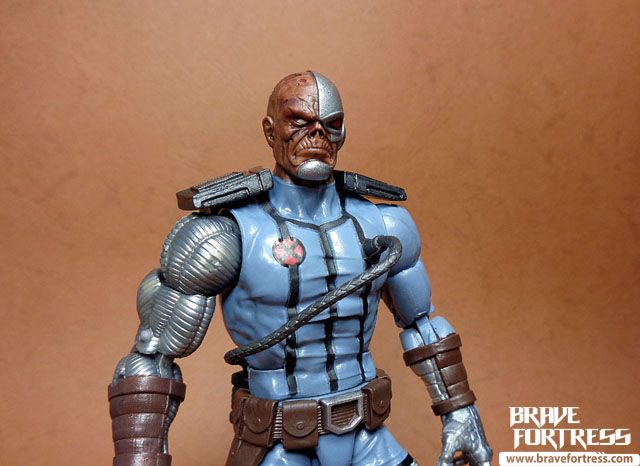 Released under the Marvel Legends Marvel 80th Anniversary line, this figure is a repaint of the same figure from the Sasquatch wave.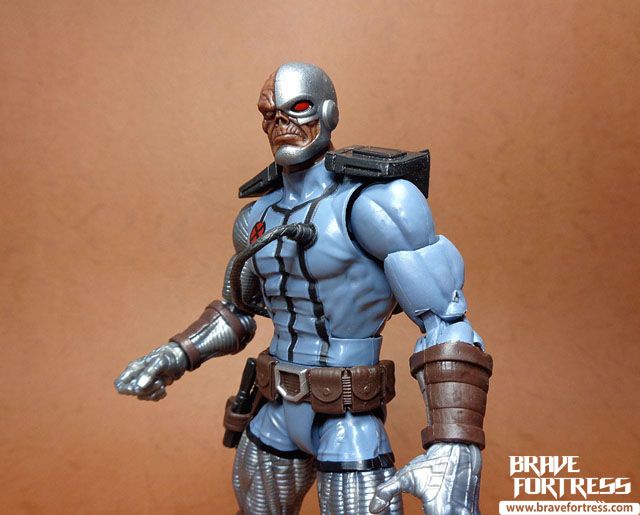 As a twist for this character, this Deathlok has a benevolent a.i. controlling it. The unnamed human host inside the body is actually a deranged serial killer whom the a.i. must keep in check, otherwise, if control would be ceded back to the host, the unit would go on a killing spree.

He basically comes with everything from the Sasquatch wave, except for the BAF part, and is sporting his X-force duds, as he joined the team shortly arriving from an alternate future Earth.

Sidearm pistol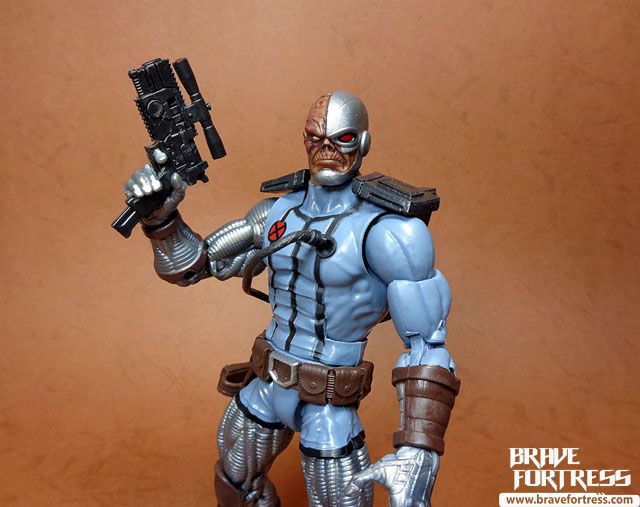 The pistol can be holstered on his side.

Shotgun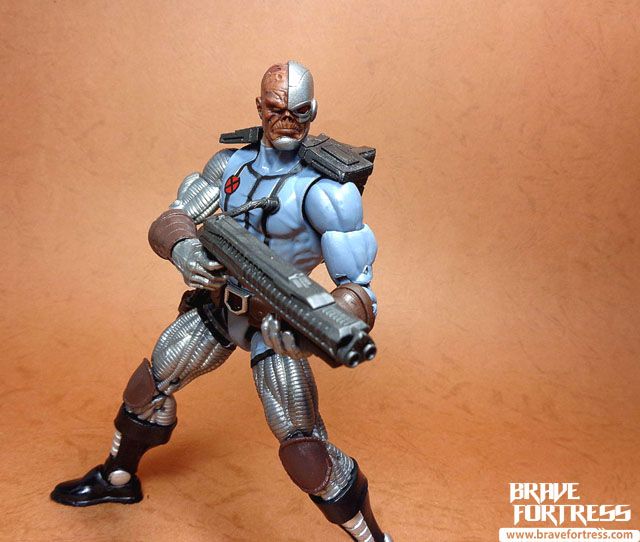 This shotgun was not included with the Sasquatch wave Deathlok.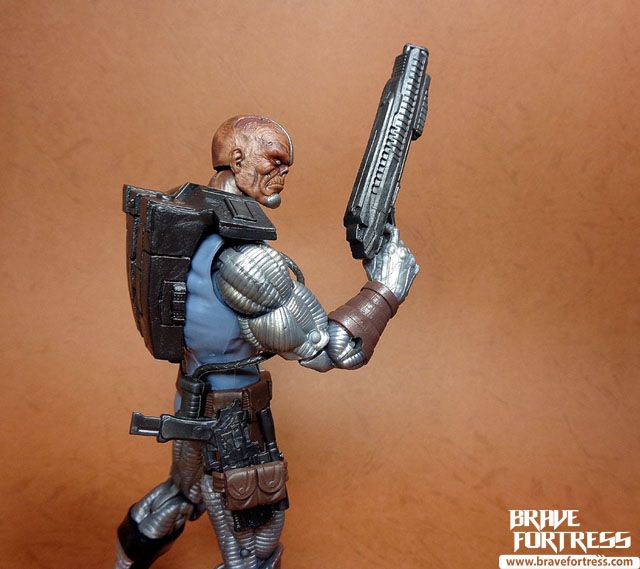 Gatling gun

Say hello to my little friend!

Since Deathlok Prime joined the X-force, the a.i. been content to live a life of peace, teaching students at the academy when it can.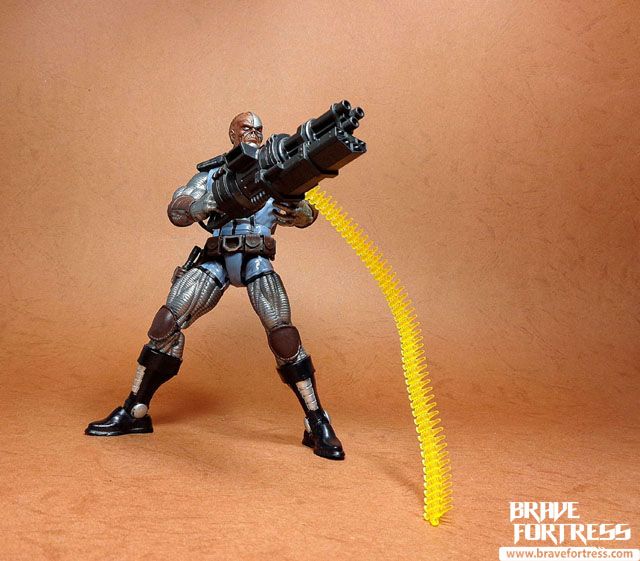 Gold