Marvel Legends Defender Strange
Seeing as how this wasn't released by the local distributor and it was the last piece at a specialty shop, I picked this one up on a whim, thinking it was Doctor Strange's new "final outfit" at the end of the movie. Imagine my surprise when this turned out to be an alternate reality version of Stephen Strange that really didn't do much in the movie (the ponytail on this figure should've been a clue). So, I guess I'll be keeping this one sealed for now, as I don't see how I can fit this guy in anywhere when it comes time to do group displays.
Too bad about the ring effects part though, I think it's probably the best part of this set, but I can't bring myself to open up this pack just for that.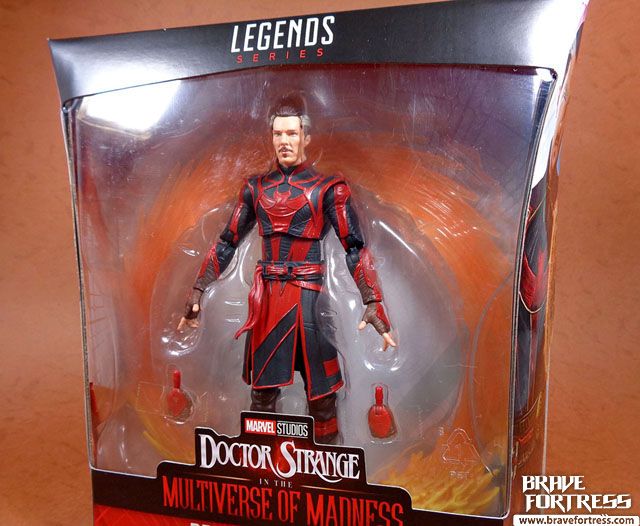 Gold