Marvel Legends deluxe Black Widow movie winter camo version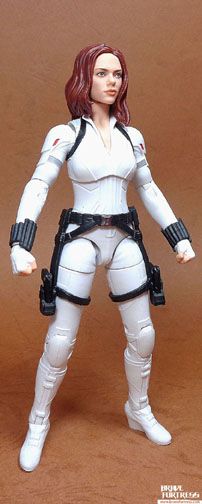 I decided to grab this one when it went on clearance, since the trailers do show Black Widow appearing in this suit in her solo movie. I'm not really sure what the context is for the costume change since the movie got so delayed thanks to the pandemic, but it is official listed as a "winter camo" version of her usual uniform.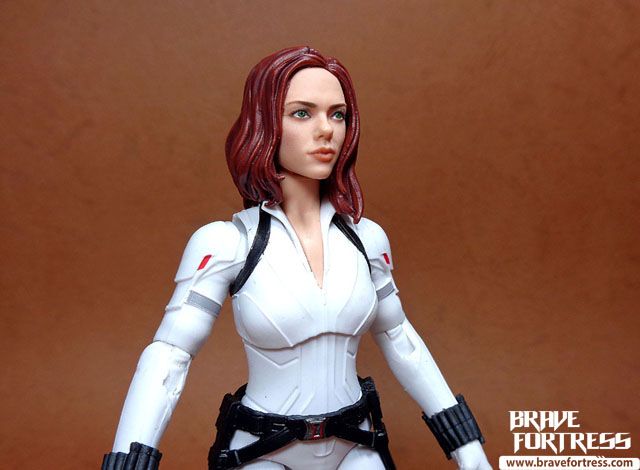 Due to the design of the knee pads, you can't get her feet to stand straight.

She comes with effects pieces for her bracelets. When firing electrostatic charges, the blasts are called "Widow's Bite".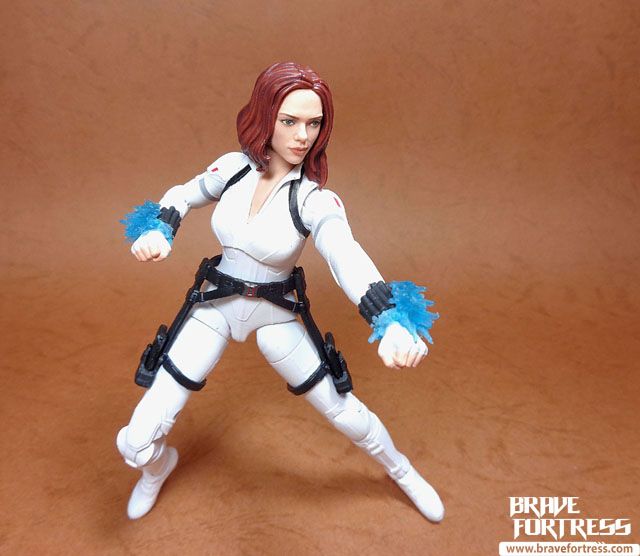 She also comes with small handguns.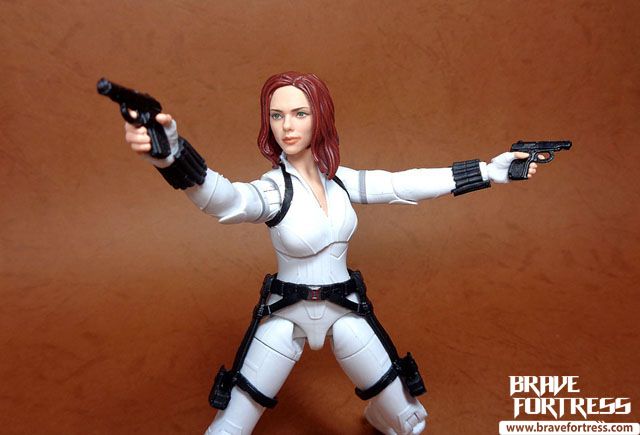 Her guns can be holstered on both sides.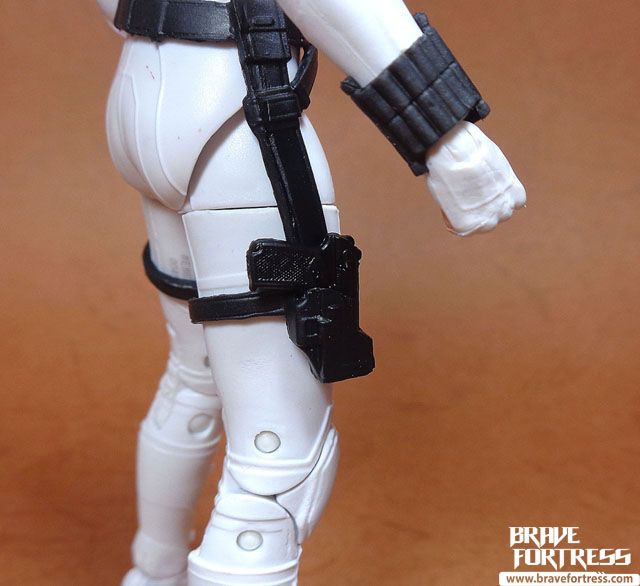 Lastly, for her weapons, she comes with a pair of hooks. Guess we'll have to wait for the movie to see how she intends to use them.

The "meat" of this "deluxe" set comes from this display base. It's the first of its kind in the Marvel Legends toyline.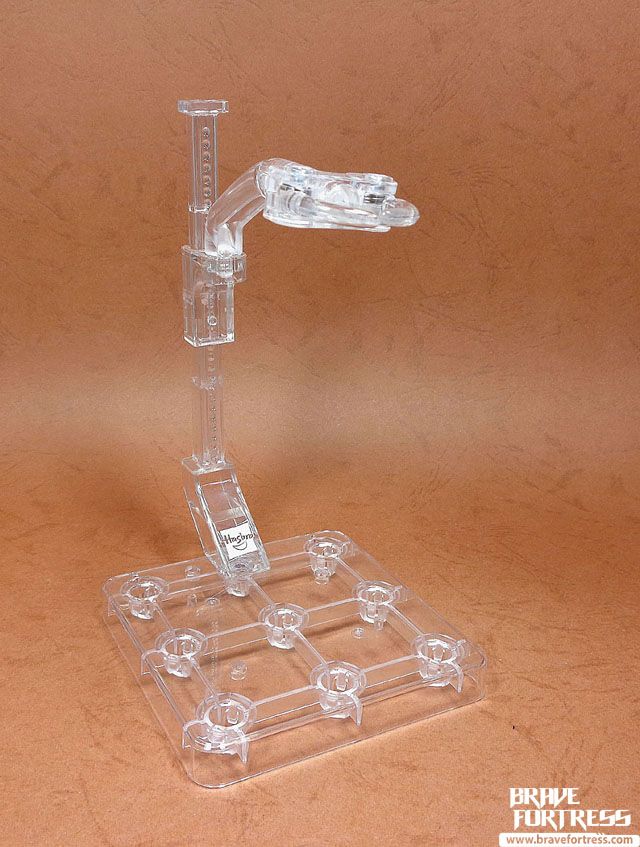 Nice logo here. Though I somehow feel this should've been "Marvel Legends" instead of "Hasbro" written on it.

The stand features an adjustable vertical slider and an arm that rotates. There's actually some soft ratcheting in both sections. Pretty decent. Certainly much better in some ways than your average S.H. Figuarts Soul Stage IMHO.

This neck also rotates on a soft ratchet. The "grips" have springs, so you have to pry them open to get figures in.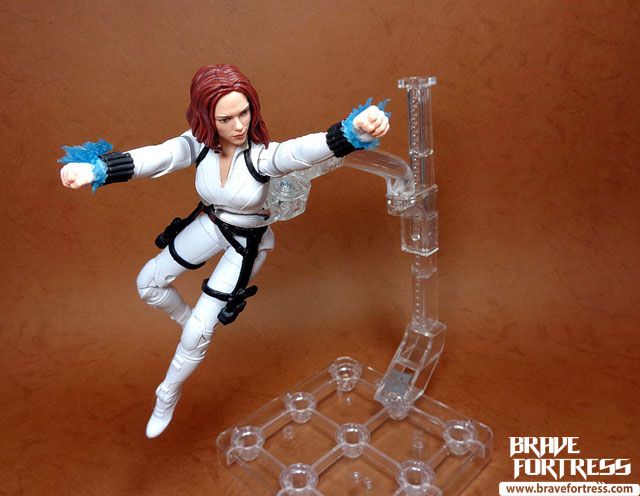 The explosion effects parts are good, but thanks to their connectors sticking out, you can't really place them on most level surfaces. It's meant to be plugged into the base itself to look level.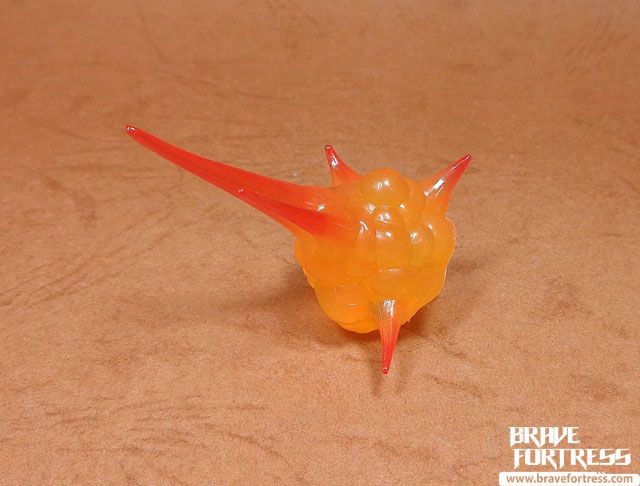 Likewise, these blast parts are nice but they can't plug into standard Marvel Legends guns. So it's mostly for the base too.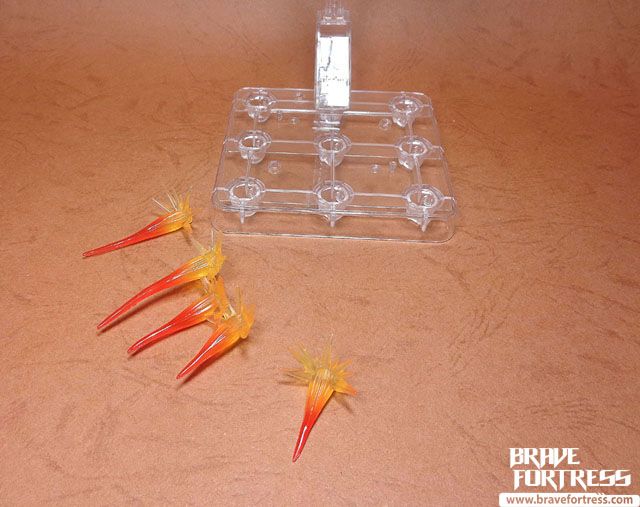 Overall, pretty cool. Though I feel like Hasbro should've made the effects parts more universal and not limited to just interacting with this base.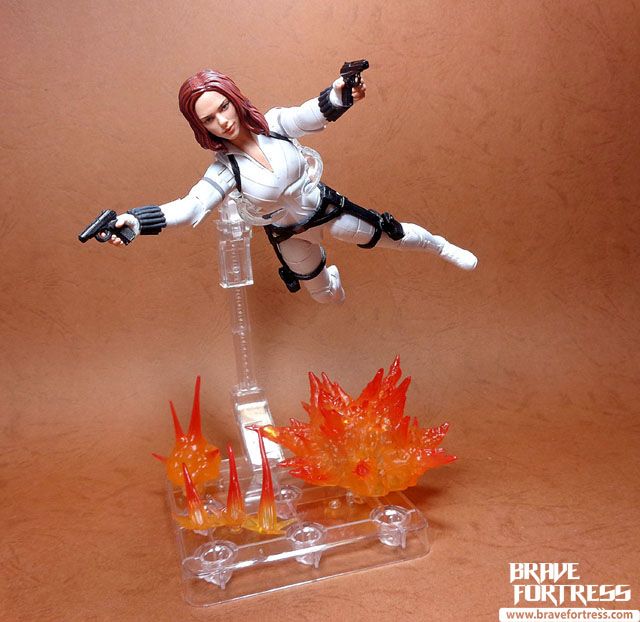 Gold