Marvel Legends Deluxe M.O.D.O.K.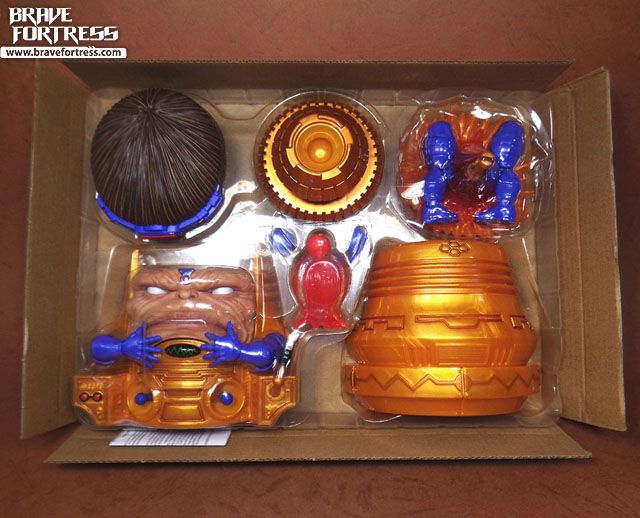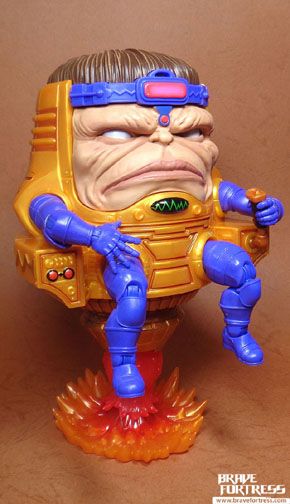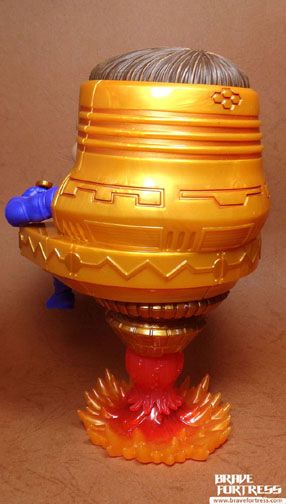 M.O.D.O.K. (Mental Organism Designed Only for Killing) was once lowly A.I.M. (Advanced Idea Mechanics) technician George Tarleton until he was mutated and experimented on by A.I.M. scientists, creating a super-intelligent man-mind. Sacrificing his body to increase his mind resulted in M.O.D.O.K. being able to do incredible calculations that could perfectly predict outcome of any scenario.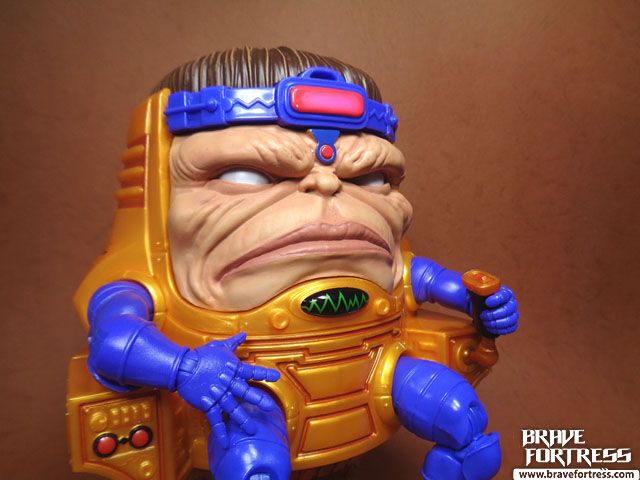 As his body is unable to support his large head, M.O.D.O.K has to rely on the use of his so-called "Doomsday Chair" to get around. In the comics, the chair features hidden weapons such as missiles and lasers.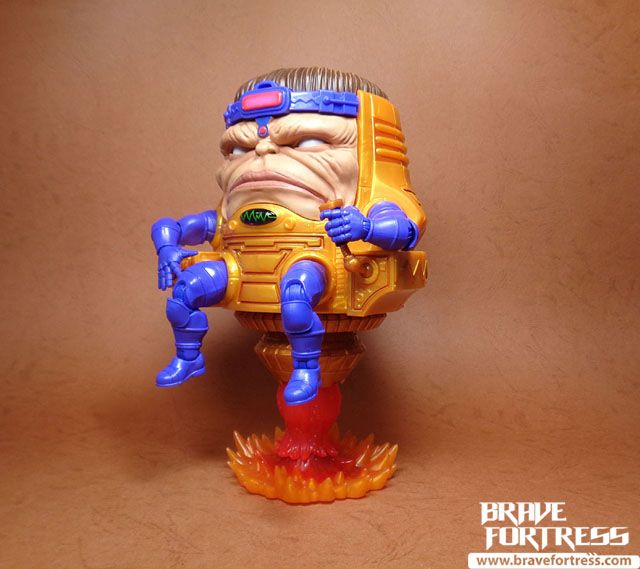 M.O.D.O.K also has the psionic abilities to mentally contact others or control large groups of people. His psionics are so strong he can also even generate force fields to protect himself.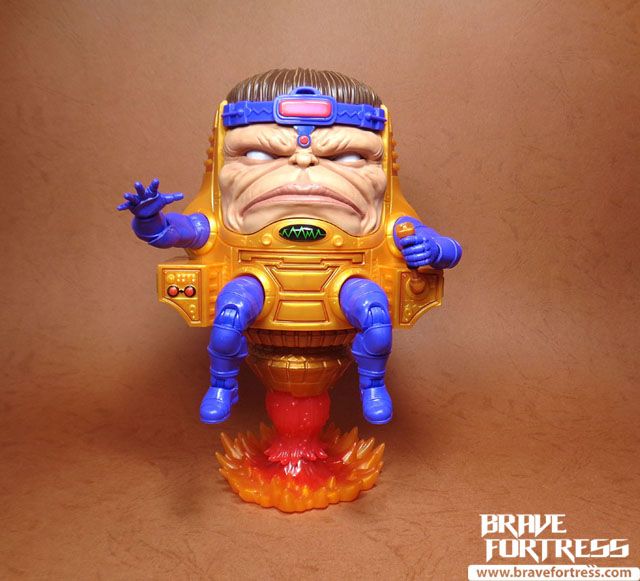 I love that this joystick is on a ball joint.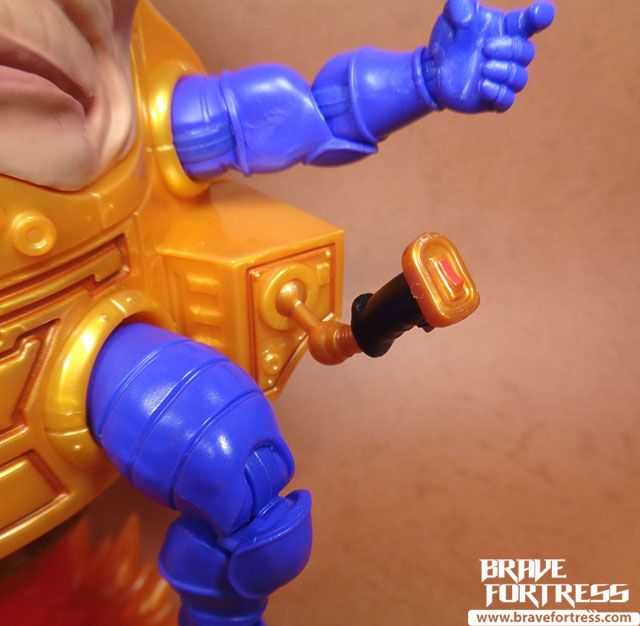 Unfortunately, the design of the chair limits how M.O.D.O.K. can hold the joystick. So far, it seems this is the only arm configuration that fits the joystick.

While this blast effect does support the figure, I do wish it was the clear red plastic version that was shown on the back of the box instead.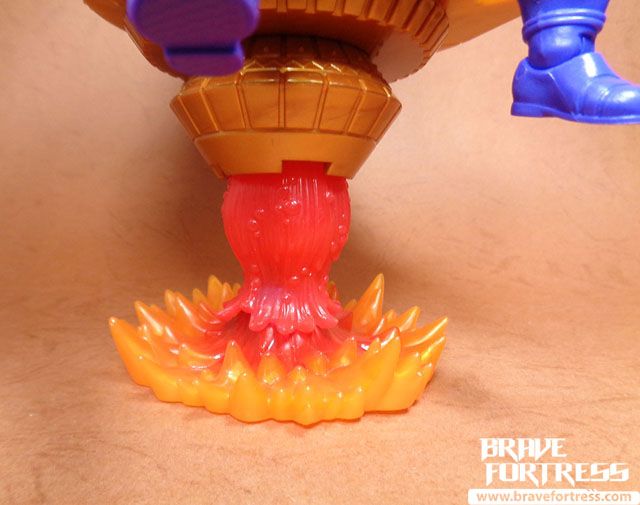 After M.O.D.O.K. took over A.I.M., he had scientists create a headband that allows him to focus his mental powers into a deadly energy beam.

The set comes with an optional face.

I think I prefer this expression over the default face.

The spare parts can be put into the back of the figure, unfortunately, there's no way to hold down the piece, so it does rattle around inside. Sigh…

All hail M.O.D.O.K.!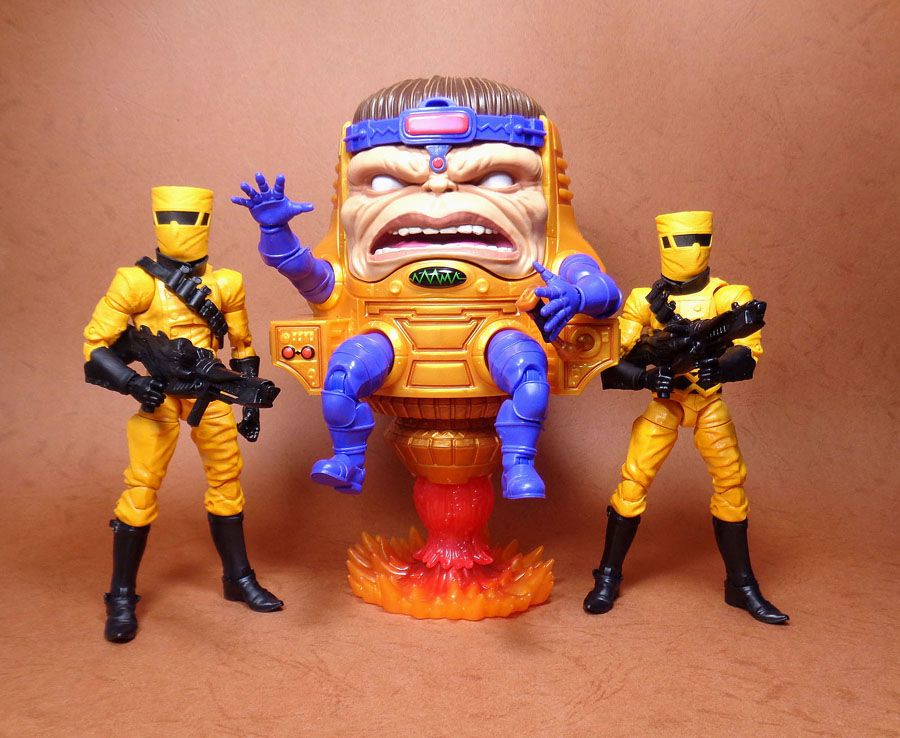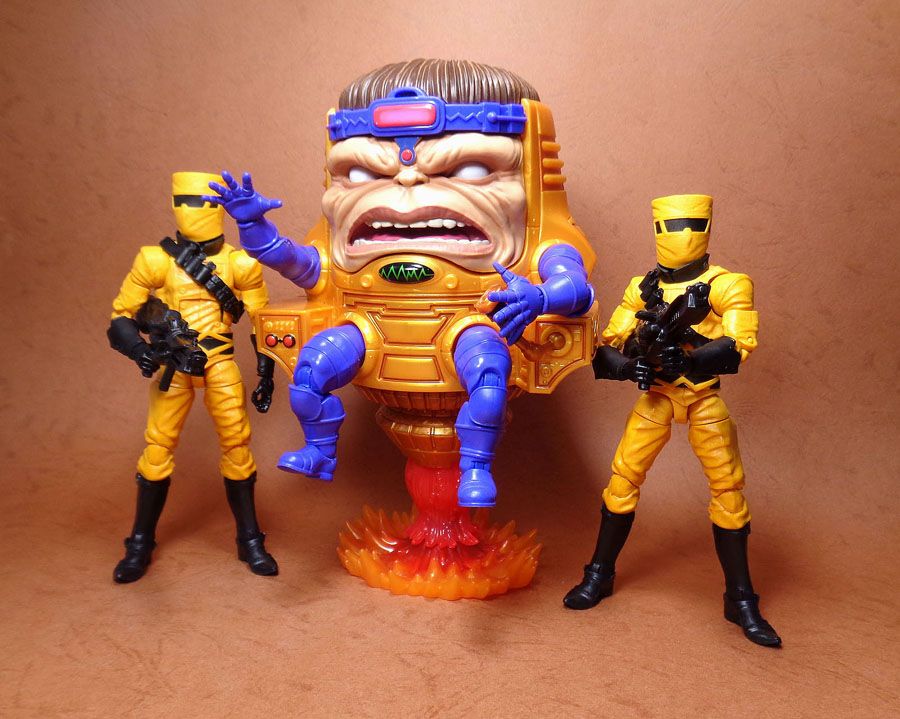 Overall, I'm actually surprisingly happy with this release! I was on the fence for the longest time, since the price for this guy was pretty high even for a Deluxe Marvel Legends figure and the old Toybiz version seemed to doing the job well enough.
I eventually picked this up after it went on sale at a local shop (lol). This version is indeed bigger than the Toybiz one and does have better details and has a lot more shelf presence, so it is an upgrade to the older M.O.D.O.K. figure and worth getting (just not at full SRP).

Gold