Marvel Legends Deluxe Venom 2020

Venom doesn't come with anything, except for the back half of his torso.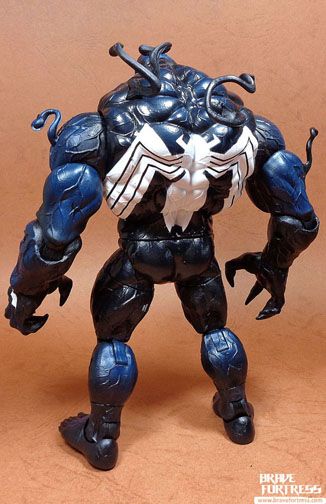 A redeco of the more recent Build-A-Figure monster Venom (Mac Gargan), this repaint/reissue is meant to resemble his classic comics design.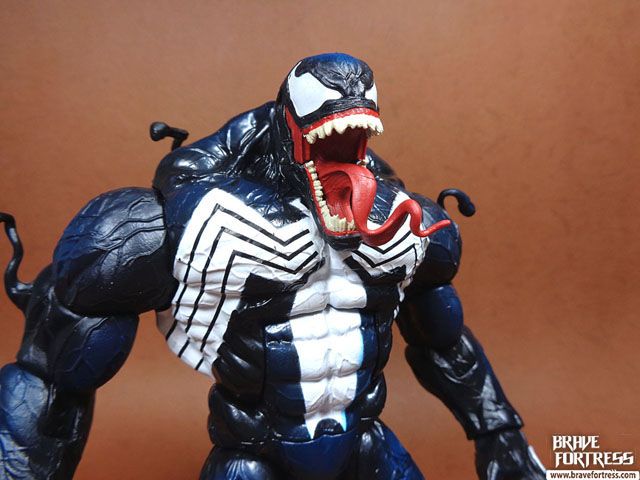 Figure stands roughly 7.5 inches tall.

Sigh… lousy paint apps. C'mon Hasbro…

I honestly can't recall when the Eddie Brock Venom ever looked so big and menacing, I think it was usually the Mac Gargan Venom that had this form. But the figure looks sooo cool, even if it's not accurate to anything, it still works as an additional piece to any Marvel Legends Venom/ Spider-man display.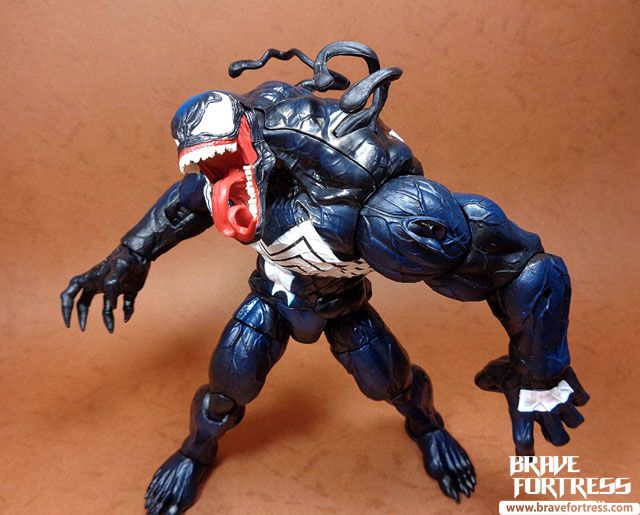 Gold