Marvel Legends Marvel 80th Anniversary Captain America and Peggy Carter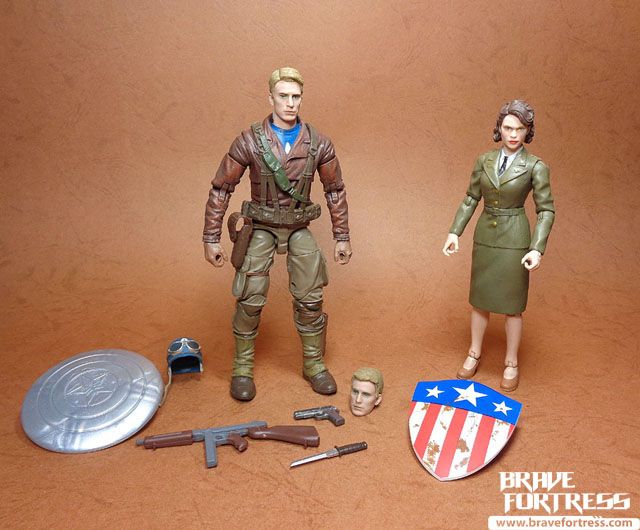 Peggy Carter

Introduced as a love interest and close friend for Steve Rogers in the comics back in 1966, Peggy Carter is given a larger role in the MCU movies.

Sadly, she doesn't come with her own accessories and has to borrow gear from Captain America in this set.

Personally, I feel like the likeness is off for actress Hayley Atwell here. With Hasbro doing so many awesome actor/actress likenesses in the Legends MCU figure lines, this one seems like a real miss for me.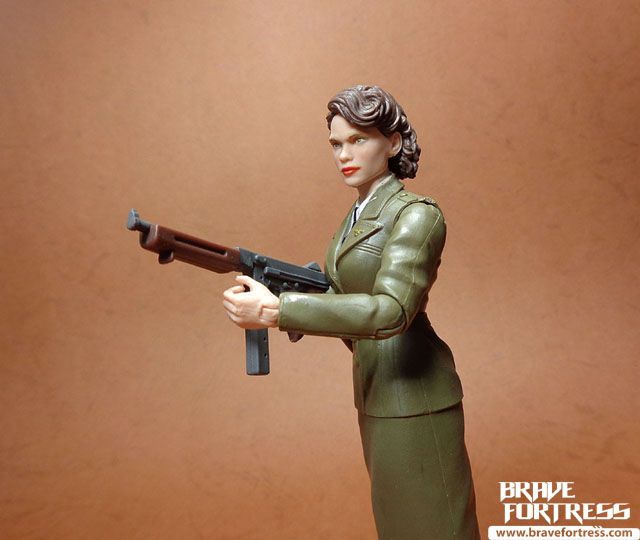 Captain America

Based on Cap's appearance when he went to save Bucky Barnes and the 107th in the First Avenger movie, this look is usually called his "rescue outfit".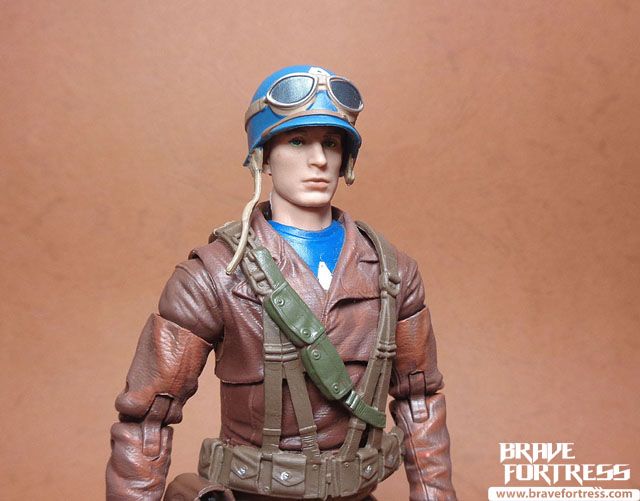 Cap comes with an alternate Steve Rogers head, sporting a different hairstyle.

Cap also comes with his triangular shield from his USO shows during WWII.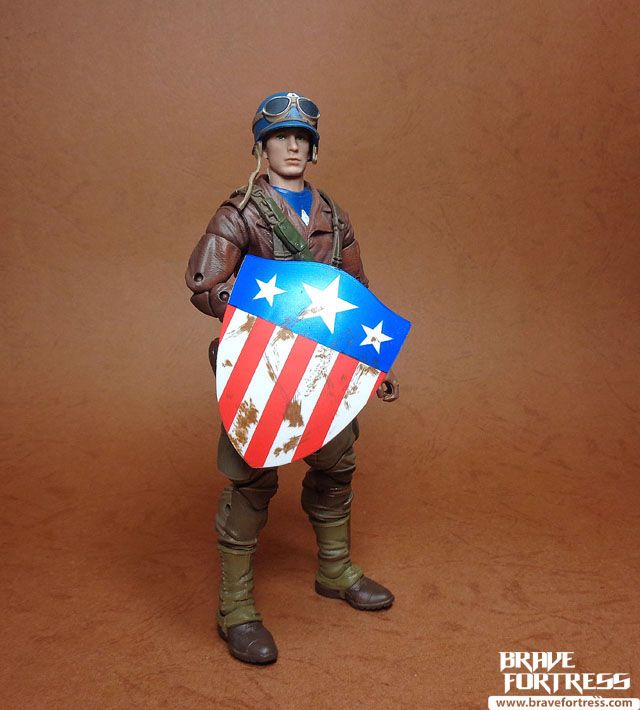 Standard issue sidearm.

Sidearm can be holstered.

Likewise, like any good WWII soldier, he comes with a knife.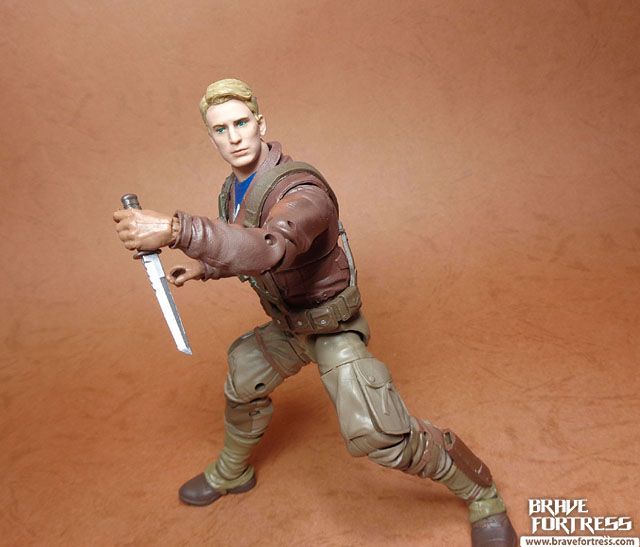 Knife sheathe.

Hasbro also included a WWII Thompson submachine gun for Cap to use. Cool.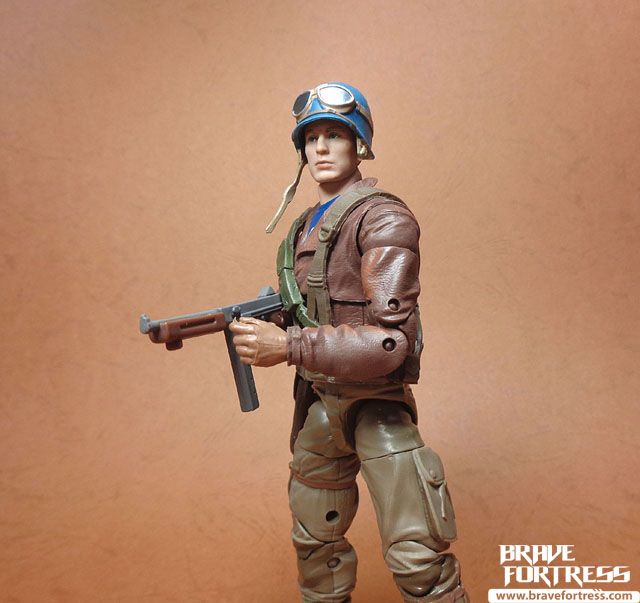 Lastly, Cap comes with an unpainted prototype of his final Vibranium shield.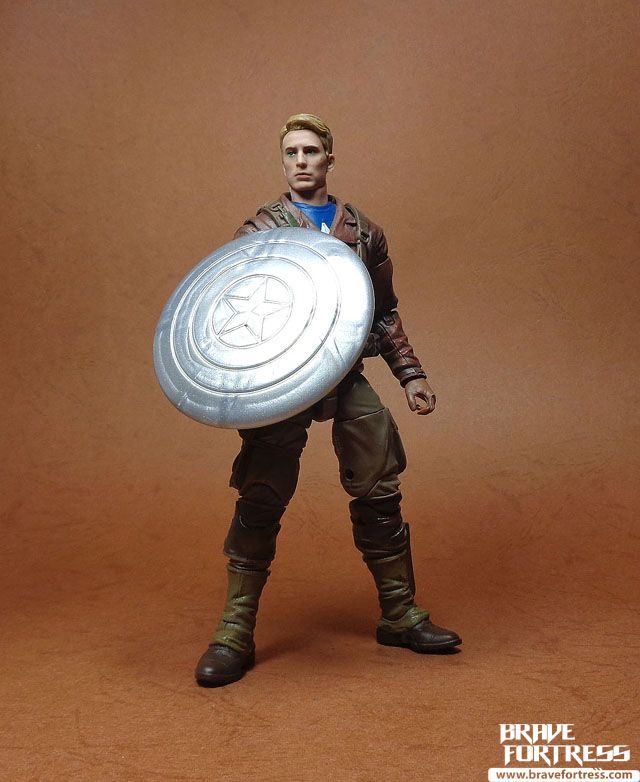 Both his shields are equipped via straps on the back of the shields. I usually prefer removing the hand on Cap to make it easier to slide the shield in.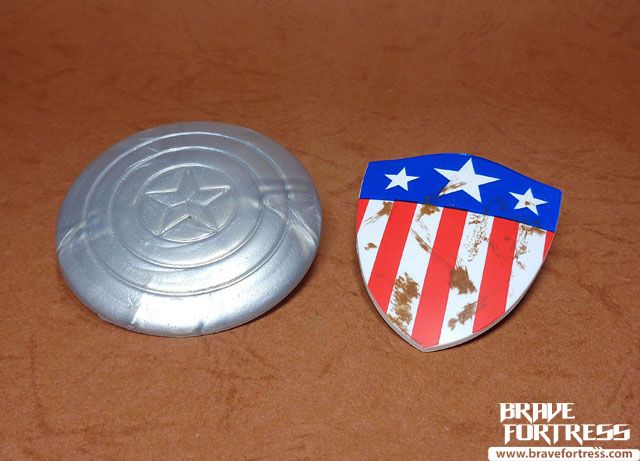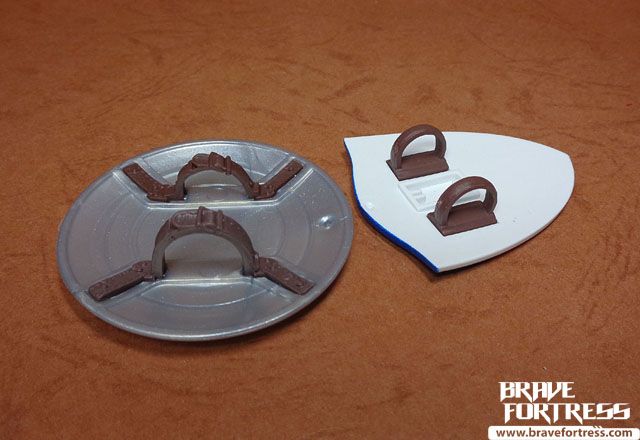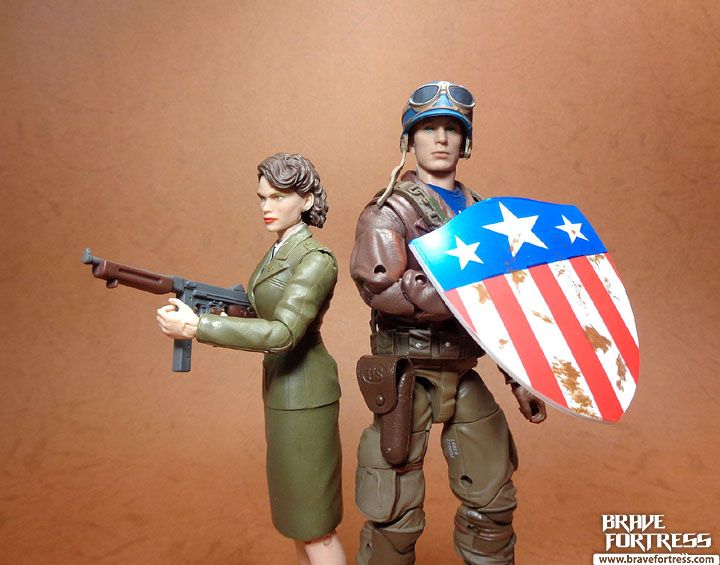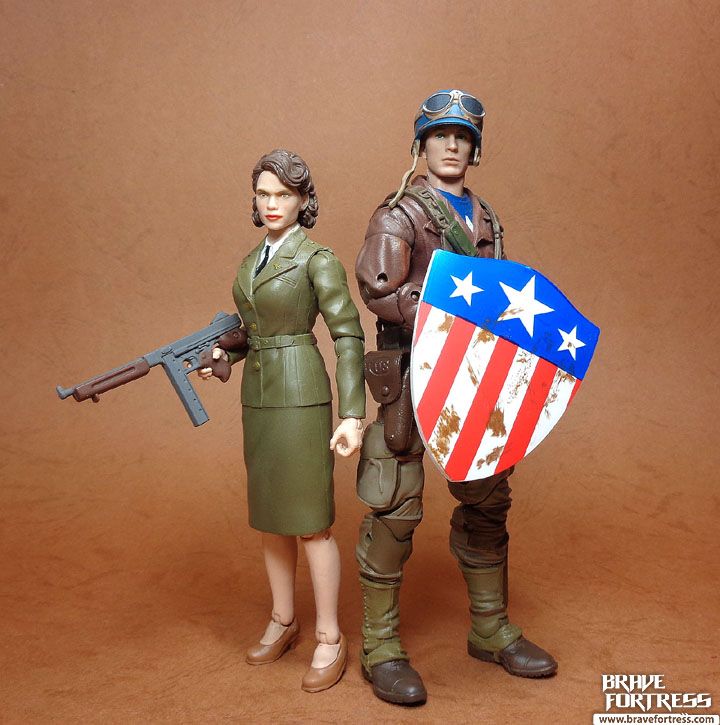 Gold