Marvel Legends Marvel 80th Anniversary Captain America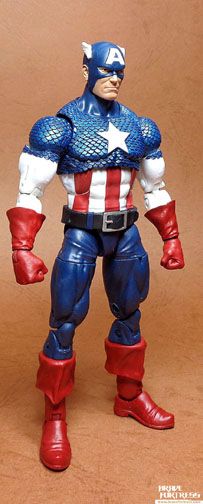 Another figure based on the artistic style of Alex Ross, this version of Captain America is my personal favorite Marvel Legends Cap so far.

I'm not sure how I feel about the way the bicep was designed here. It looks …. off? Maybe if the insides were painted blue?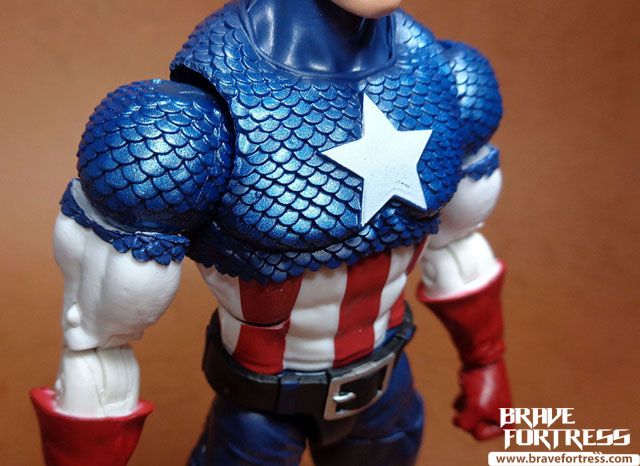 Of course, Cap comes with his shield.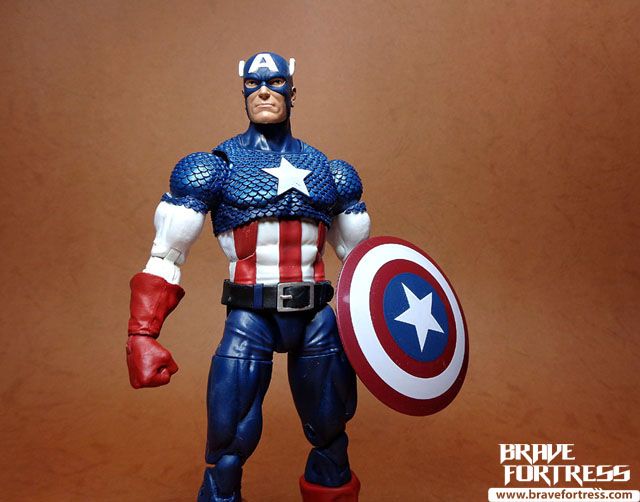 Though I do find it to be on the small side? It seems more like an oversized frisbee rather than an actual shield.

His shield clips onto his wrist.

There's also the usually "flip-out" peg for the shield to slot into Cap's back.

Just like the shield effect that came with "Vintage Series" Captain America, this comes with a "throwing effect" part.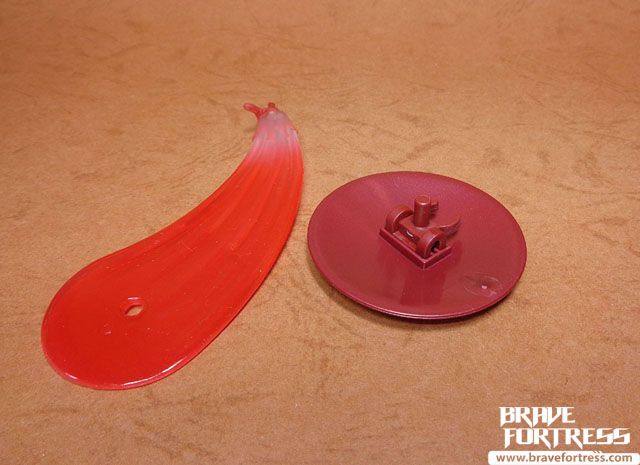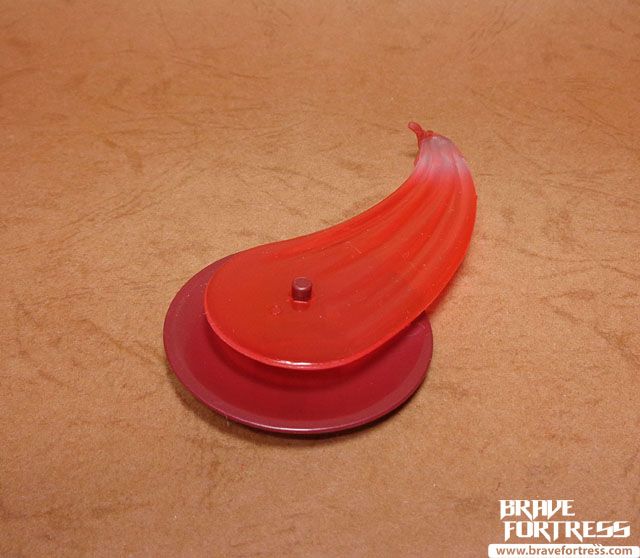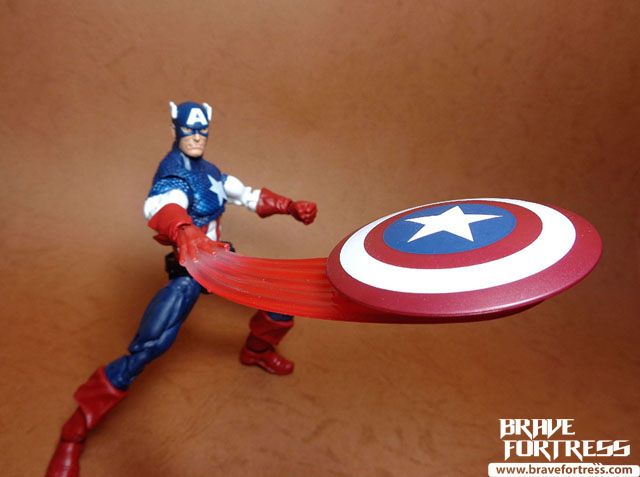 I really wish the set came with more hands, like a "pointing" or "saluting" hands. This figure would've been perfect with those accessories.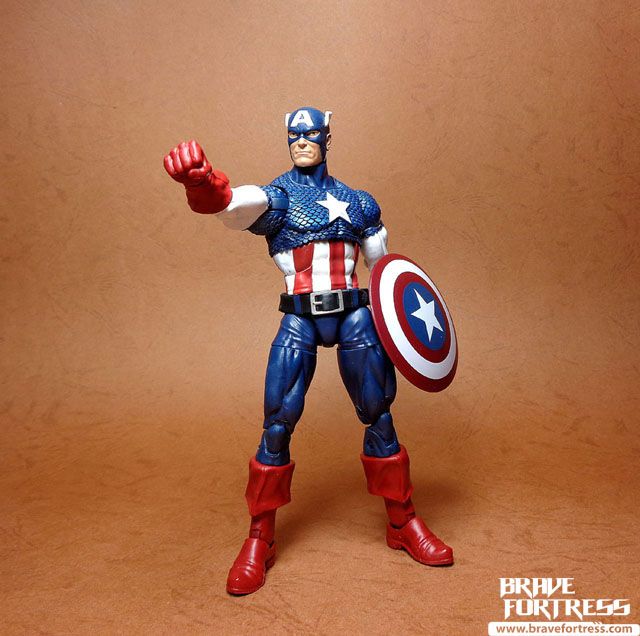 Cap also comes with an alternate "annoyed" (?) head. I didn't realize mine had a wonky right eye until now. Sigh.. Oh well.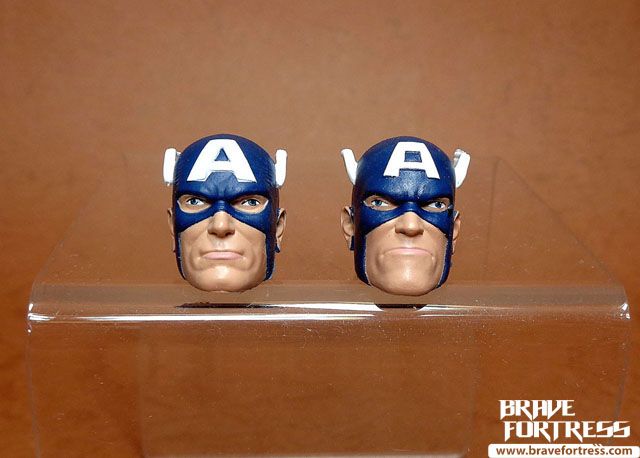 Side note: Cap's thumbs on the spare hands are sculpted into place, meaning you can't pry them open to put anything into them (EG. rifles). Strange..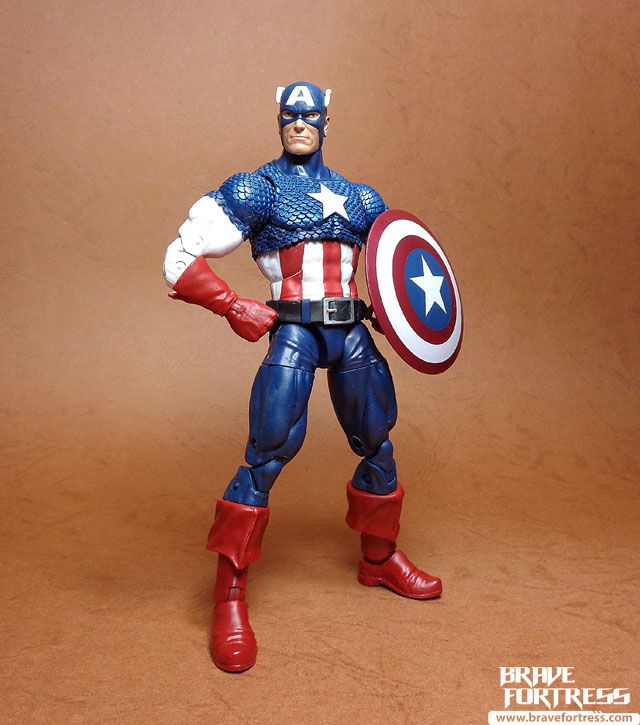 Gold