Marvel Legends Marvel 80th Anniversary Iron Man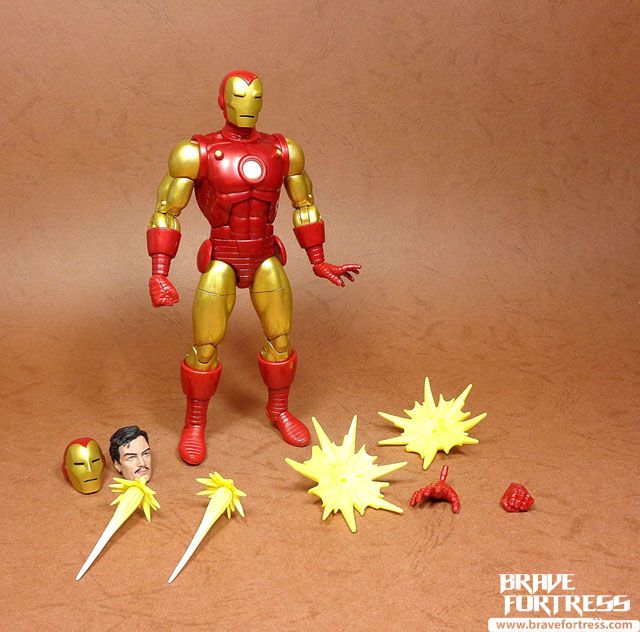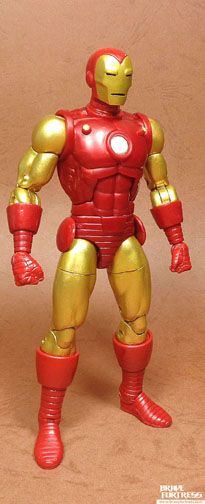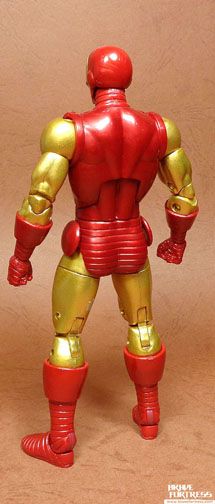 Based on the art of Alex Ross, Marvel Legends may well have given us the best classic figure of Iron Man yet!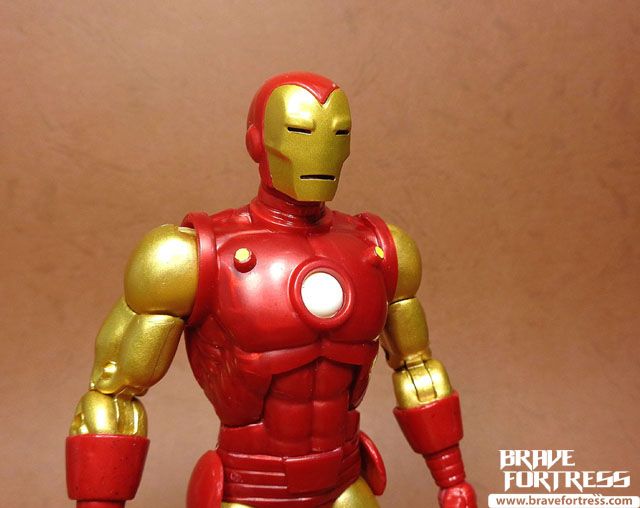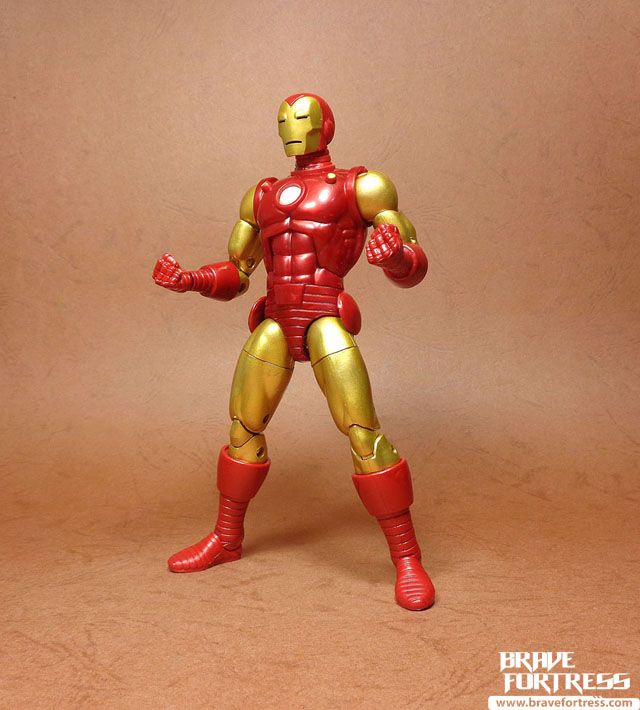 The figure is very well done, it's like shell-head walked right out of the pages of the comic! Very impressively done!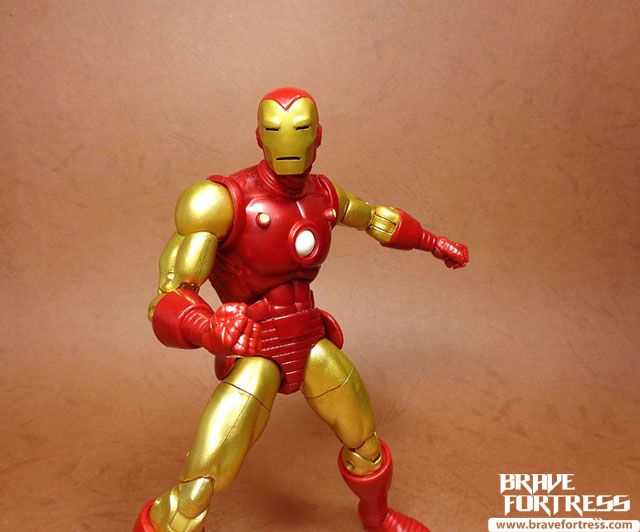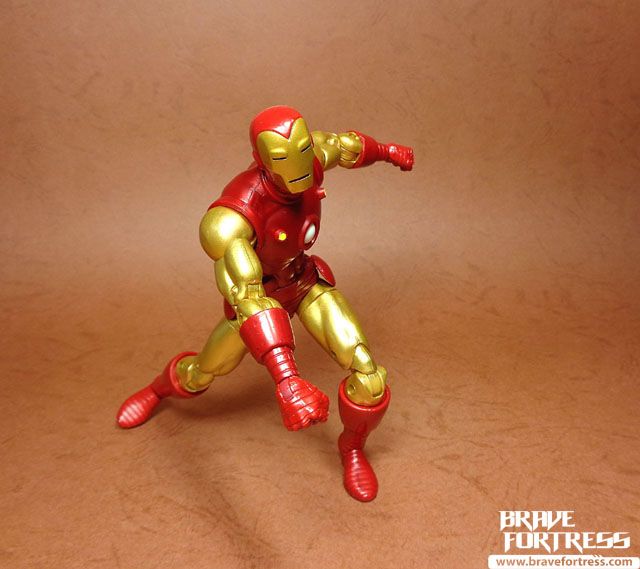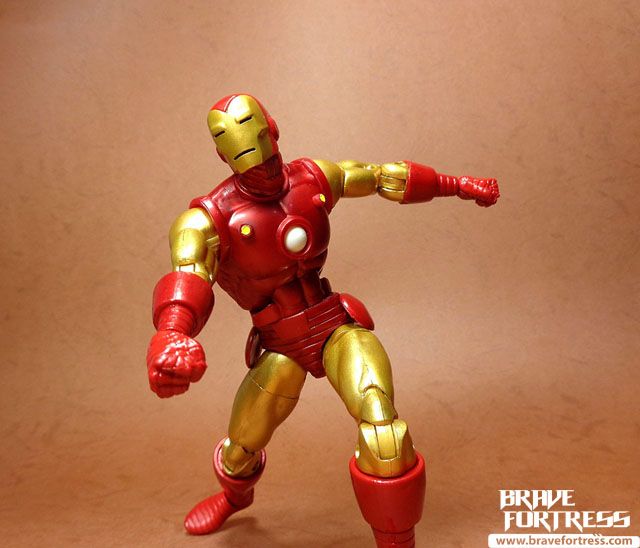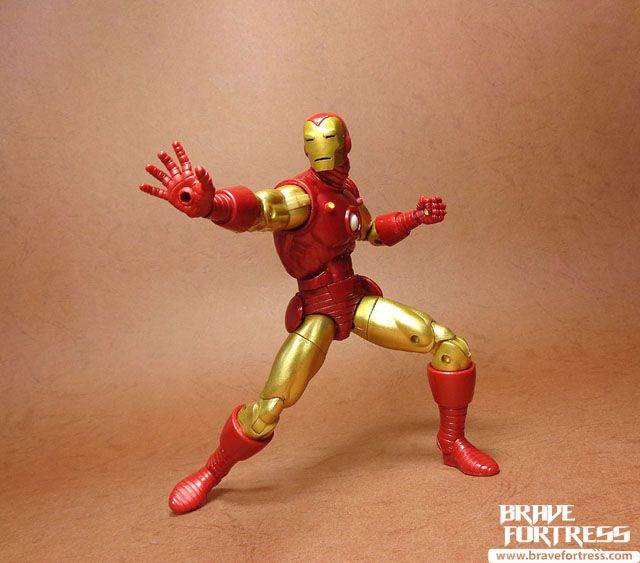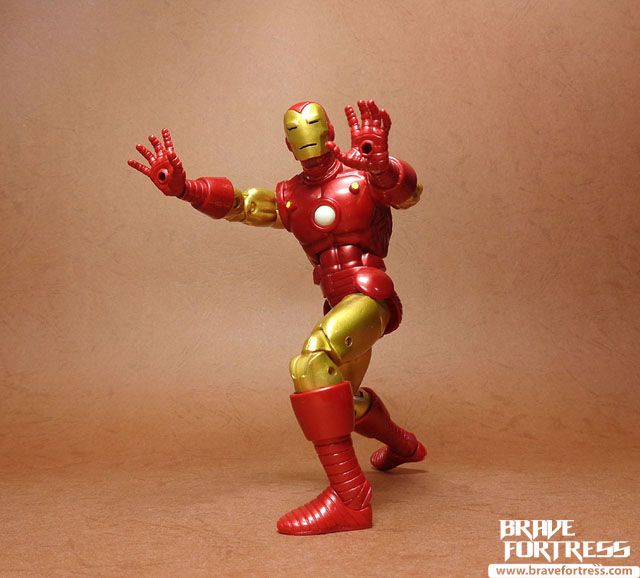 The palms of the hands have holes for you to peg the blast effects in.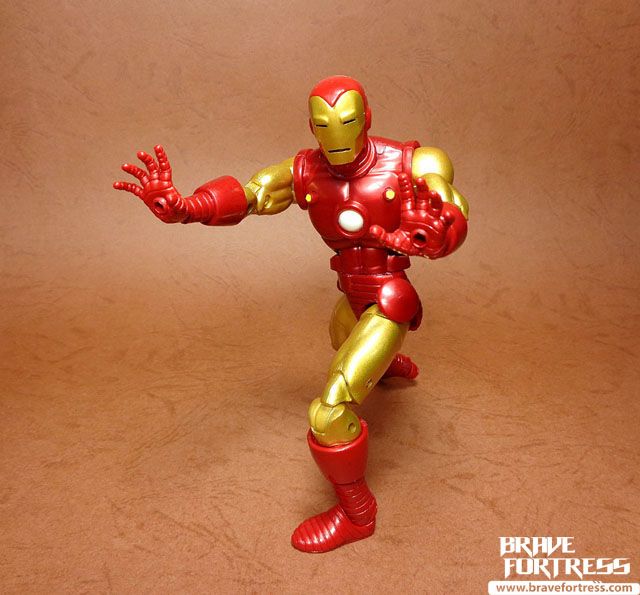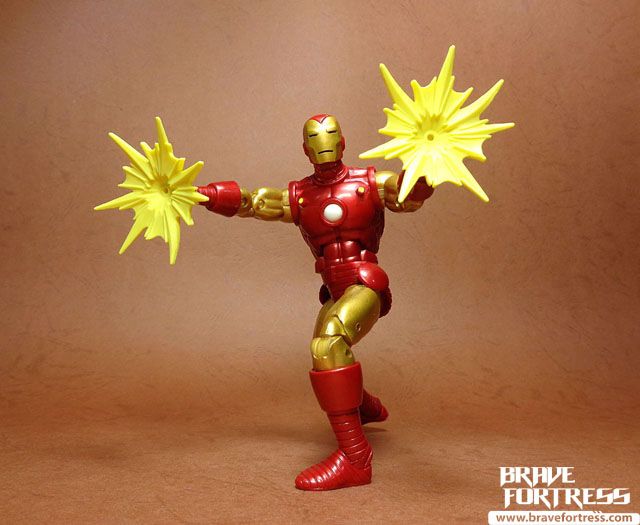 Alternately, you can remove the blast effects from the small blasts and plug them into the bigger ones, but it's very hard to do.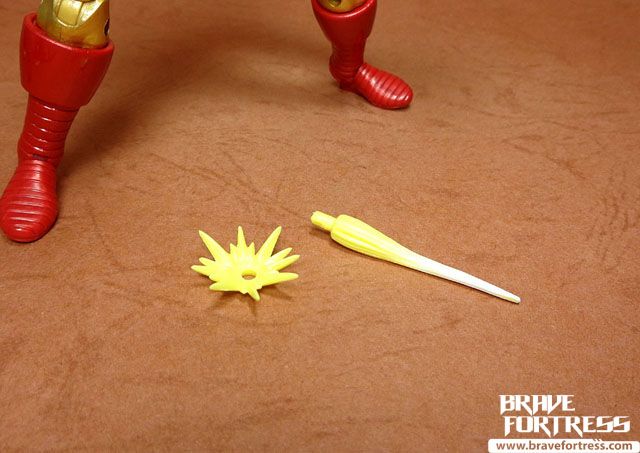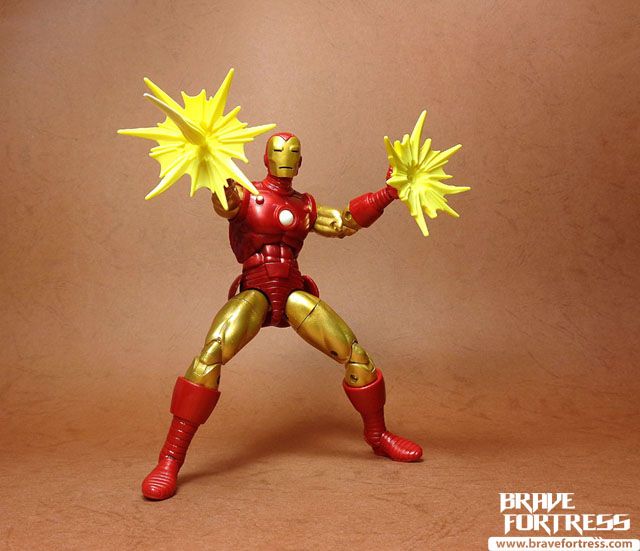 Blast effects can also be plugged into holes in the feet.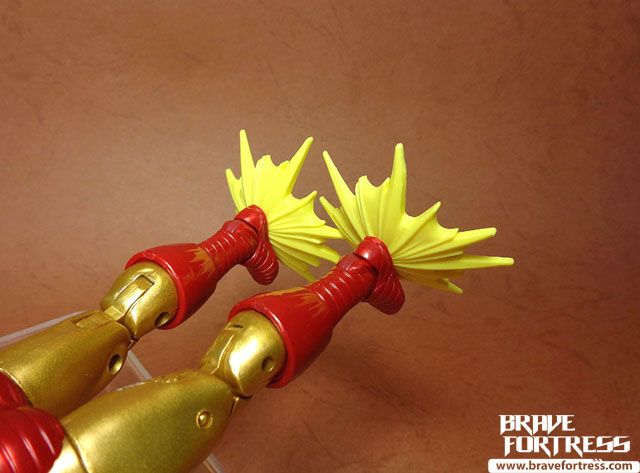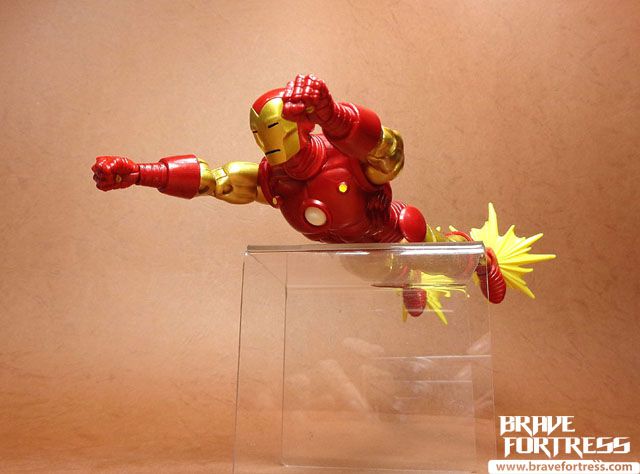 The set comes with alternate "Alex Ross inspired" Silver-Age Iron Man head that has a curvature on the mask for Tony's "nose".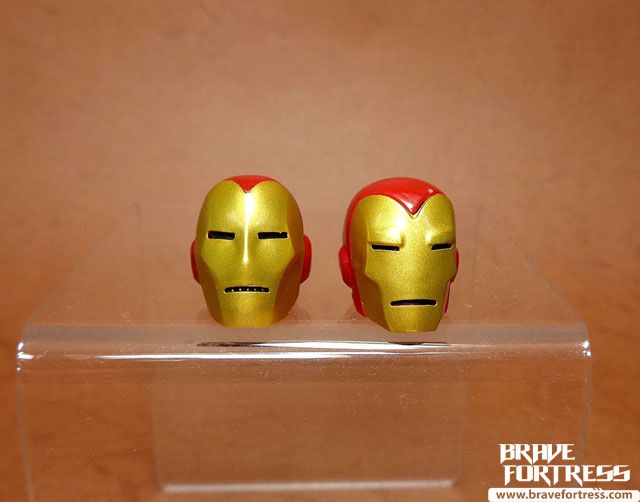 Hmm.. I think I prefer the nose-less look.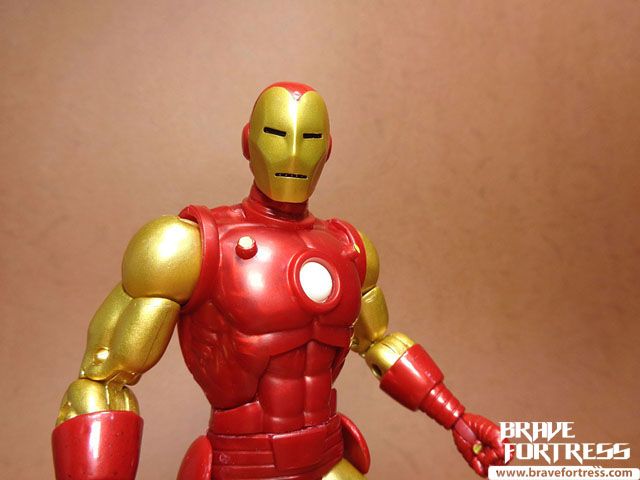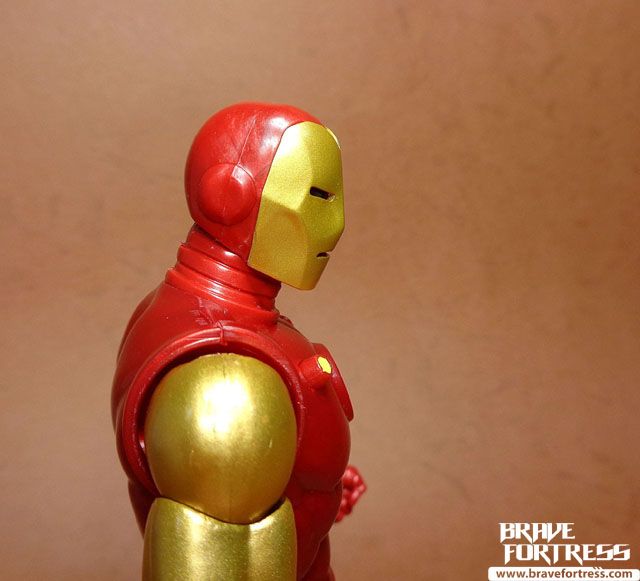 Lastly, the set also comes with a Tony Stark head. Very nice!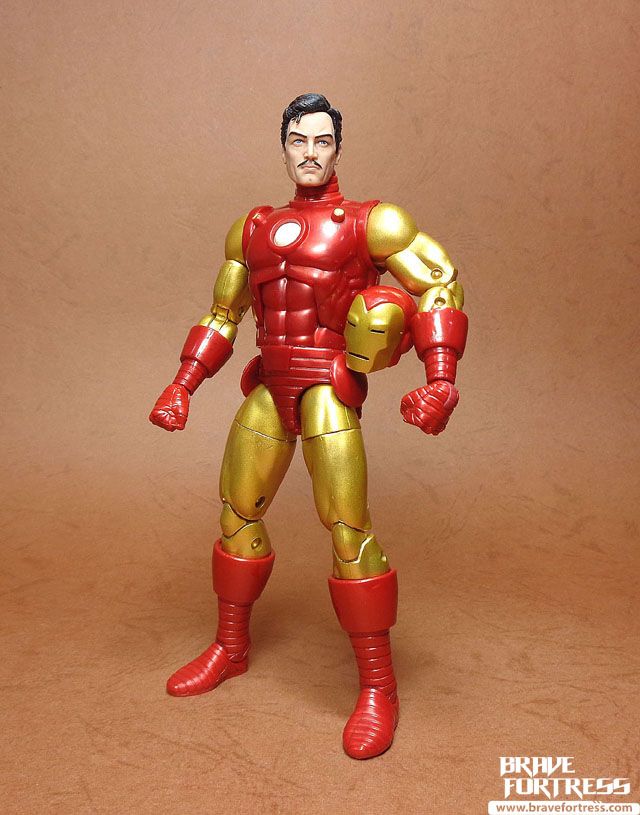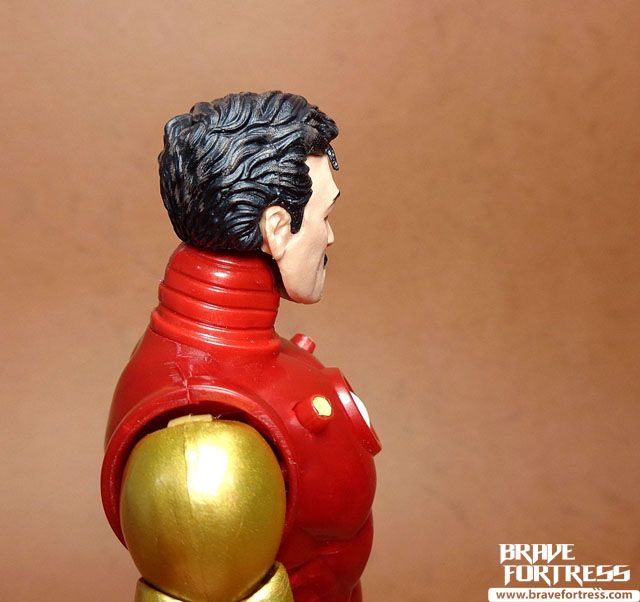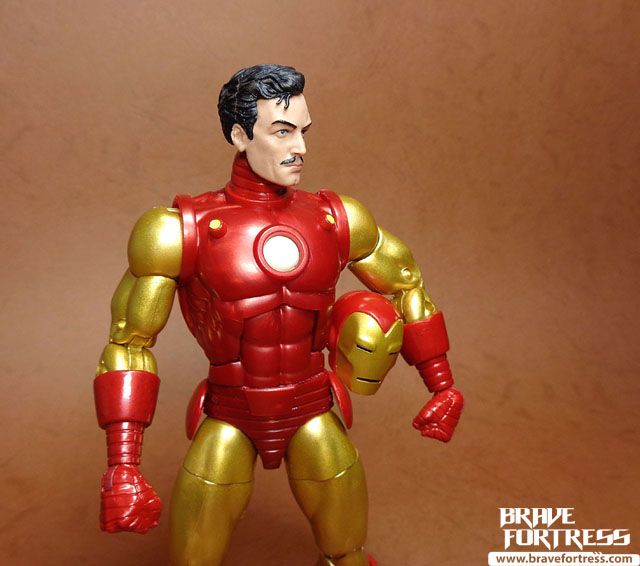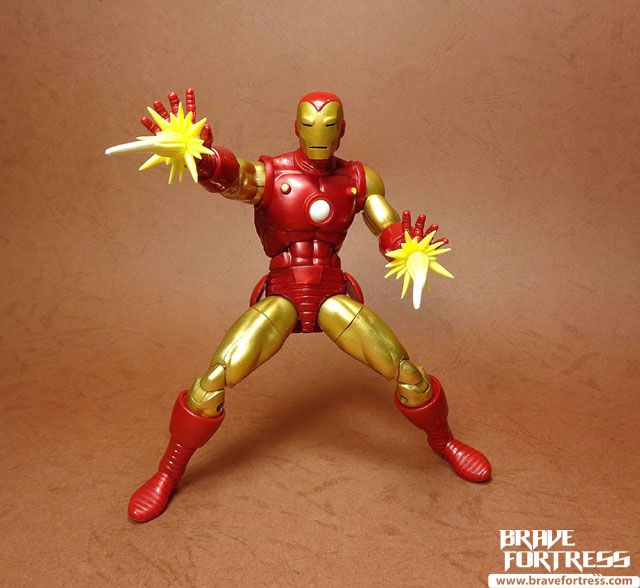 Gold