Marvel Legends Marvel 80th Anniversary Thor
The third and final "Alex Ross" inspired Marvel Legends figure, the God of Thunder himself, the Mighty Thor!

Thor naturally comes with his hammer, Mjolnir.

Beautiful sculptwork on the hammer's inscription.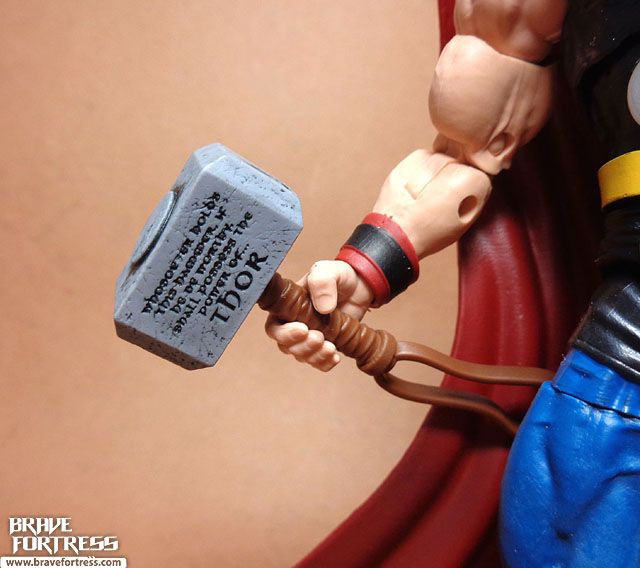 I really miss the classic Thor look, it's been a while since we got a Marvel Legends figure based on it, this is actually the first for this in the Hasbro line.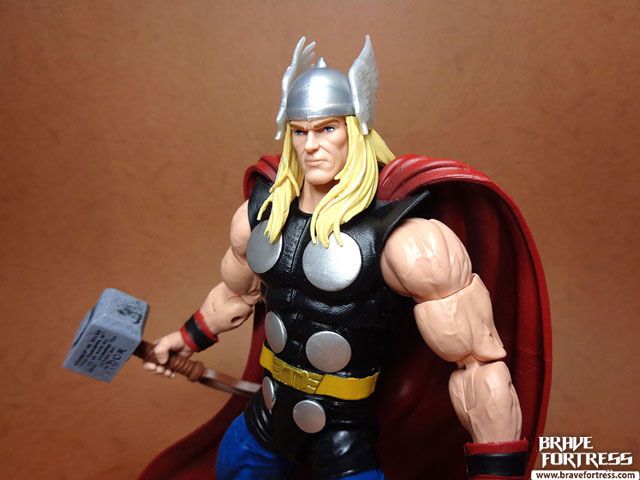 Have at thee!

I really wish Hasbro included an alternate "yelling" head for Thor. Captain America came with a lame "annoyed" face while Iron Man got two (!) extra heads, while Thor only comes with his hammer and a spare hand for accessories! Come on, Hasbro….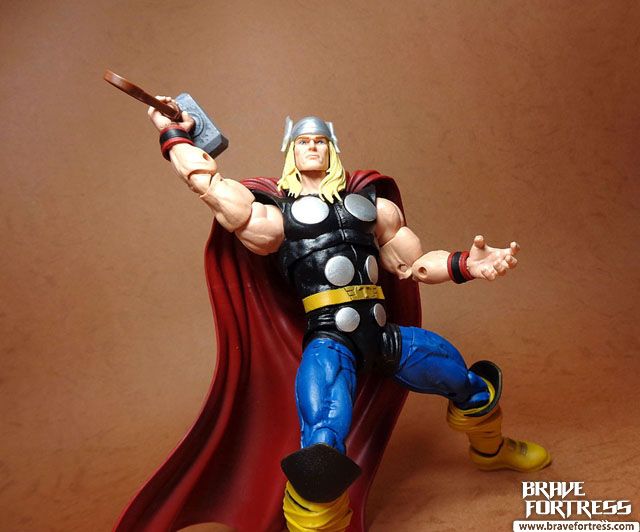 Marvel's Big Three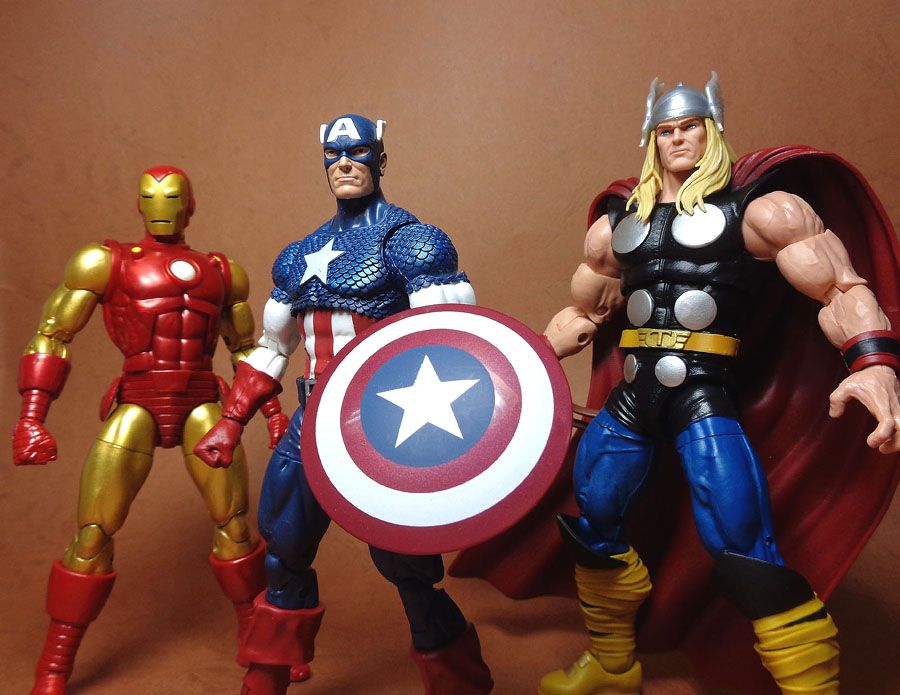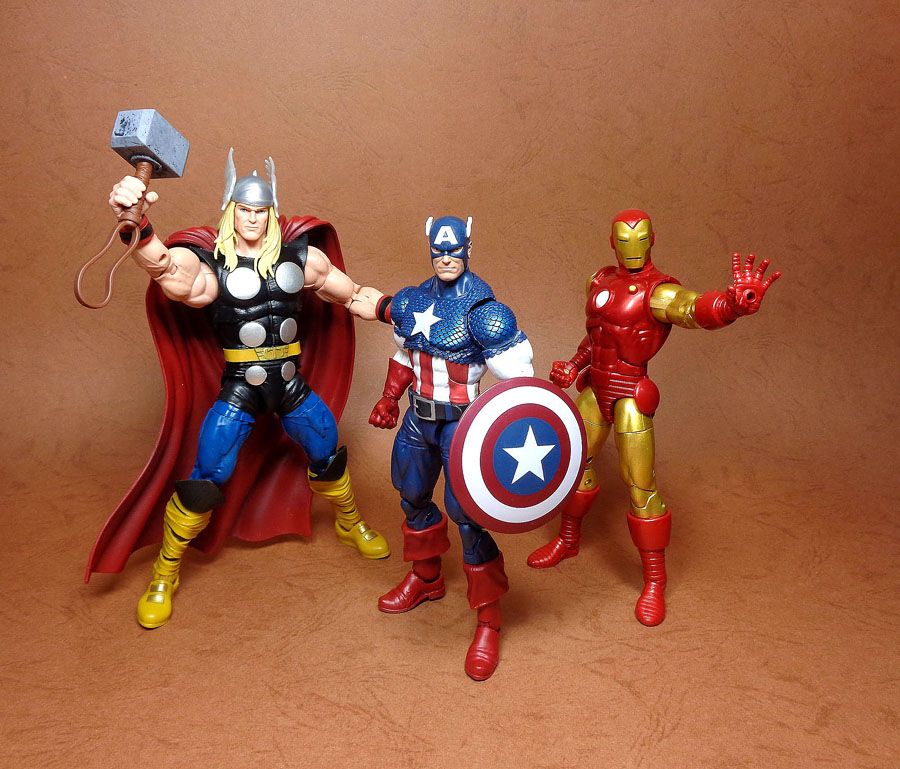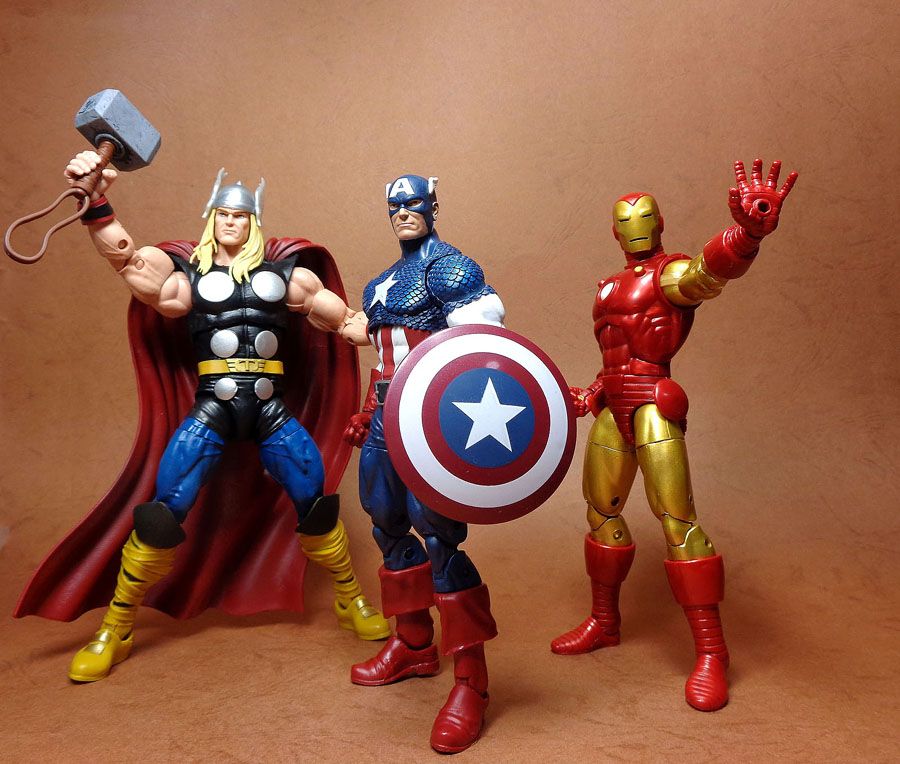 I really, really wish Hasbro makes more Alex Ross-styled figures of the iconic Marvel Characters. They're just look so iconic, especially in this style.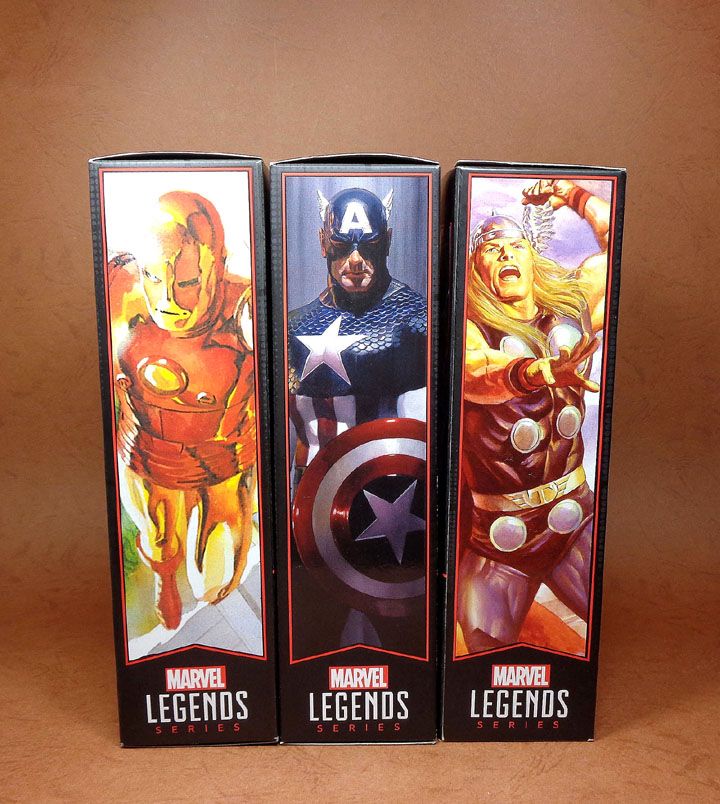 Gold